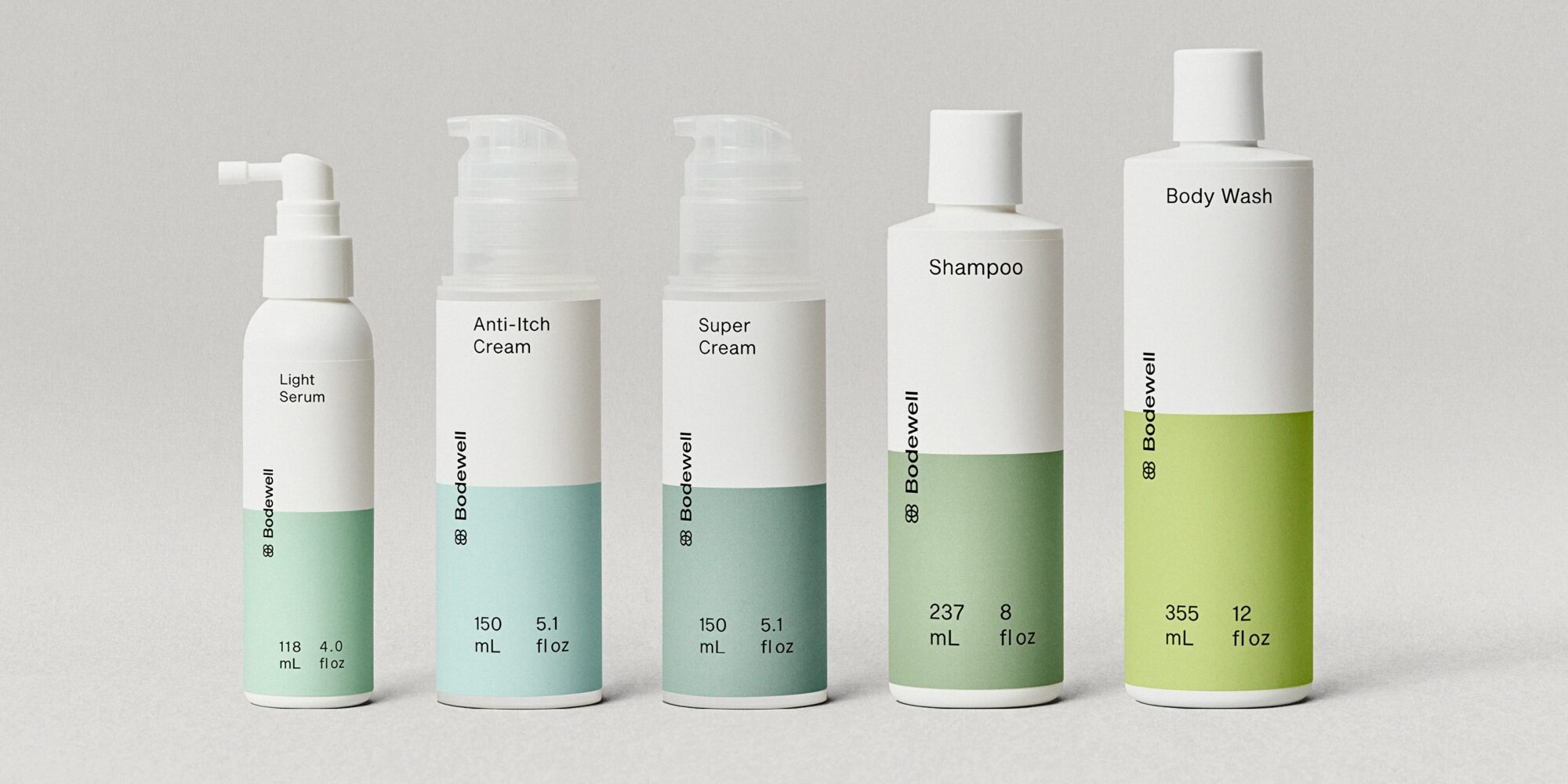 P&G Acquires Bodewell, A Personal Care Brand Incubated Through Its Partnership With M13
When venture capital firm M13 and Procter & Gamble's venture arm P&G Ventures announced their partnership in 2019, the stated goal of it was to incubate businesses that could be folded into P&G. Now, that goal has been realized, at least with one brand.
P&G has acquired Bodewell, a plant-based direct-to-consumer personal care brand aimed at consumers with psoriasis, eczema and sensitive skin. Terms of the deal weren't disclosed. A P&G spokeswoman informed Beauty Independent that Bodewell has moved into P&G Ventures' organization, where it's being guided by a team of people overseeing marketing, communications, design, analytics, product supply, finance, and research and development.
The spokeswoman says, "Bodewell has already helped thousands of people on their journeys with eczema and psoriasis, and we're excited to see how the tremendous resources and expertise P&G brings to this acquisition will help these life-changing products reach the many thousands more who need them."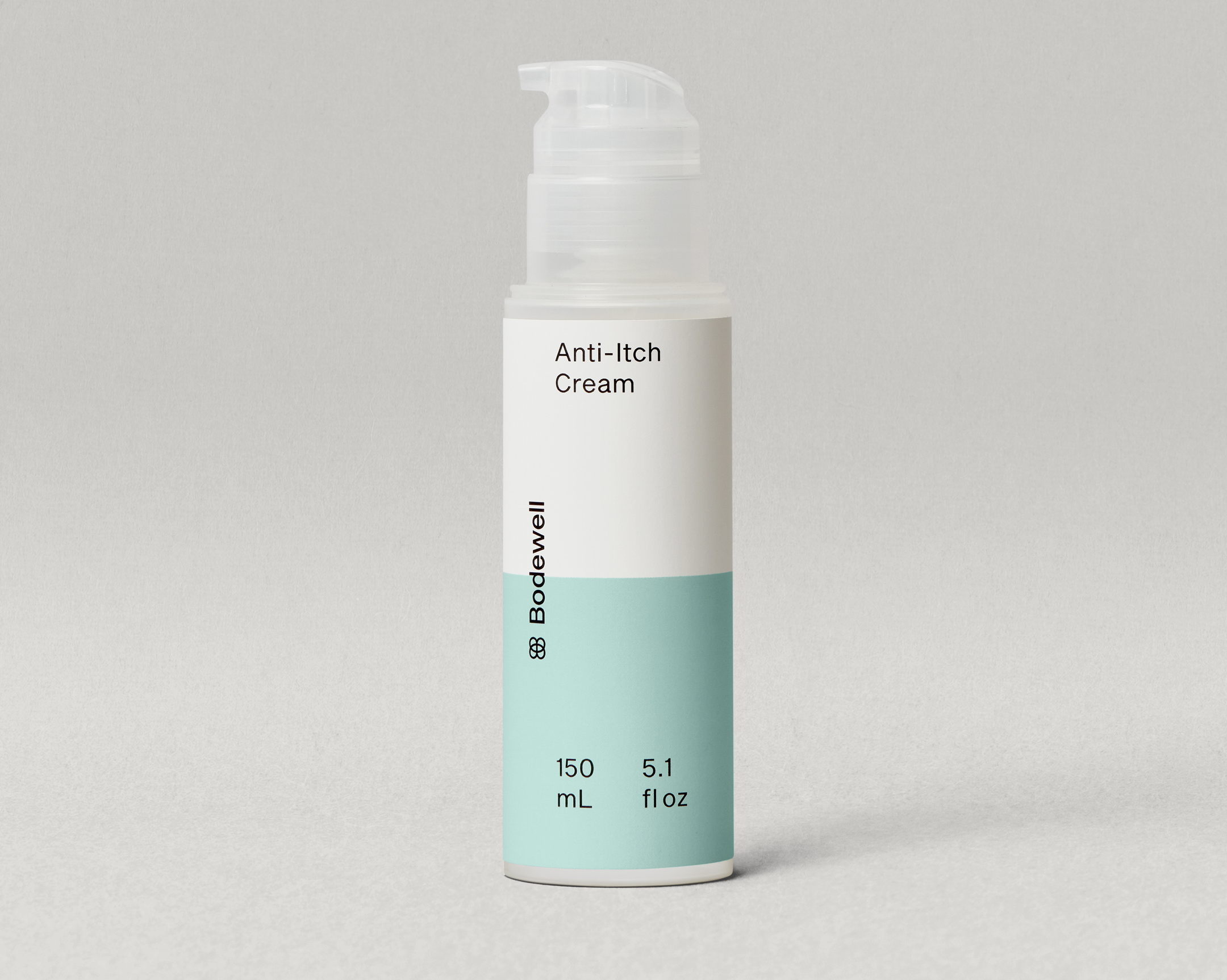 Originally launched in beta in January 2020 before officially debuting in May of the same year, Jamie Duff, a sufferer of severe eczema for some three decades, started Bodewell with Danny Coorsh, former senior director of strategic planning at Sugarfina. Prior to Bodewell, Duff sold Stolen Rum, a brand he co-founded, to investment company Liquid Asset Brands. His background in the beverage industry connected him to M13 partners Carter and Courtney Reum, co-founders of VeeV Spirits.
Duff told Beauty Independent last year that Bodewell stemmed from a market insight he had that there was a gap in the personal care sector because existing drugstore products for eczema underperformed, and prescription treatments could be costly and trigger undesirable side effects. "People suffering from eczema, psoriasis and other inflammatory skin issues tend to cycle through different brands and products. There's no solution they stick with. They're dissatisfied with what's on the market," he said. "While there is a lot of products, there is not a lot of products solving the pain point."
"Bodewell has already helped thousands of people on their journeys with eczema and psoriasis."
Bodewell's products are fueled by what it calls Bw24, a patented blend of 24 botanicals, including yarrow, European horse-chestnut, marsh mallow, oat, barberry and scurvygrass, created by P&G to address redness, itchiness, dryness and scaliness that people with eczema, psoriasis and sensitive skin experience. The brand estimates 68% of people have sensitive skin. According to the National Eczema Association, 31.6 million people in the United States have eczema, a figure amounting to roughly 10% of the population. In a randomized double-blind study of Bodewell's formula, 70% of participants had a 60% reduction in the severity of their eczema after 12 weeks of usage.
Bodewell sells five products it groups into two categories: flare and repair treatments, and gentle cleansers. The former category contains Super Cream, Anti-Itch Cream and Light Serum. The latter category contains Body Wash and Shampoo. The products are priced individually from $18 to $40, and Bodewell has three sets priced from $94 to $128 on an à la carte basis: The Complete Collection, The Scalp Care Collection and The Face & Body Collection. The brand offers price reductions for memberships and directs consumers to products right for them via an online quiz.
As emerging brands grab market and mind share from consumer packaged goods staples, several beauty conglomerates have set up venture branches or joined forces with an outside outfit to cultivate and learn from budding concepts. In addition to P&G's partnership with M13, L'Oréal has invested in and teamed up with digital accelerator and incubator Founders Factory. "I think it's a fantastic model, and you see it across the market," said Duff in 2020. "My personal view is that there will be a lot more of it, and I think you bring the best of both worlds together in traditional CPG and venture. We can do what we are good at, but also have strategic partners that bring years of experience we don't have."
P&G hasn't been highly acquisitive in the beauty and personal care space of late. The company tried for women's razor brand Billie last year in an acquisition that was terminated due to action by the U.S. Federal Trade Commission to block it. In 2018, it picked up skincare brand First Aid Beauty for a reported $250 million and, the next year, it purchased period care brand This is L. for $100 million. In 2016, P&G completed a selloff of fine fragrance, cosmetics, salon professional, styling and hair color brands to Coty.
So far, big companies' venture and incubation efforts have rarely led to them assuming control of startups they've had an early hand in through those efforts. Bodewell will be a test case for whether P&G can build upon the work done in the incubation stage to turn a startup into a serious CPG contender. Although Bodewell has exited the shared portfolio of M13 and P&G Ventures, three brands remain in it: skincare device specialist Opte, supplement line Rae and menopause merchandise authority Kindra.