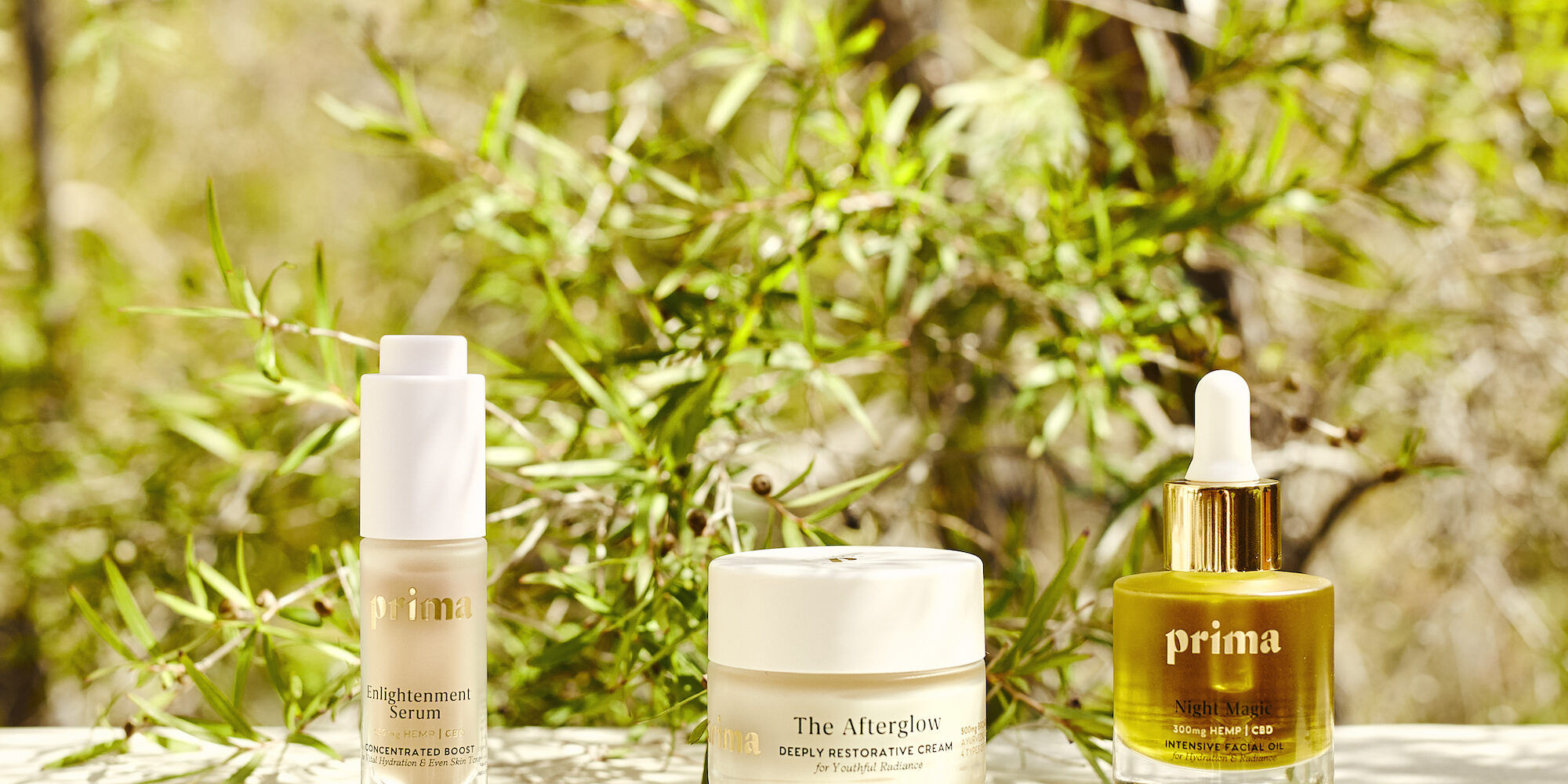 Prima's Co-Founders On Sephora's New Clean + Planet Positive Initiative And The Clean Beauty Backlash
When Sephora decided to craft a policy on CBD products, it called upon Prima's co-founders—Jessica Assaf, Christopher Gavigan, and Laurel Angelica Myers

—to advise it on

how to vet and onboard brands in the emerging cannabis beauty space, a space that enjoyed a lot of buzz but lacked structure, best production practices and clear legal guidelines.

At the time, Prima had only been in the market for a year, but was already on its way to becoming a leader in clean, plant-powered personal care and wellness. When the standard was introduced publicly 

in February 2020, 

it required CBD products sold at Sephora to meet the retailer's 

Clean at Sephora standard, which 

identified 13 ingredients that couldn't be in products receiving its seal. Lord Jones and 

Saint Jane were other CBD brands in the new collection.
Today, Sephora is unveiling the evolution of its Clean at Sephora initiative, Clean + Planet Positive. Out of 18 Sephora brands that adhere to these new stipulations,
Prima is the only CBD brand and one of only two certified B Corps in the group. Beauty Independent spoke to Prima's co-founders about some of the details of the initiative, its significance for the industry, the state of clean beauty overall, and why they believe some of the current clean beauty backlash is warranted. 
What are your overall thoughts on the program?
Myers: There are sort of two components to it. What do you do today, and what are you committing to in the future? For us, it was really exciting going through this process because we don't actually have to make any future commitments and future changes. We're already doing a handful of things that are already on our roadmap. I think a lot of brands, when they go through these processes, say, "OK, let's add this as a goal because we want to be part of this program. Let's map against that because this is a commitment we're making to be part of this initiative."
It was really cool and gratifying to go through this, and be like, "We're already on it." And, if it hasn't actualized in our portfolio today, it's already an initiative we've been working on. I have to give kudos to Nicole Gillespie who oversees our product development and packaging development [on] the level of insane detail that she went into calculating exactly how much recyclability and PCR [post-consumer recycled] content of all of these components. When we looked at how we performed against [Sephora's] criteria, it felt really good. 
Gavigan: It's also just a representation of, when designing and determining the path for Prima and how we wanted to position and create a brand, it was always around consciousness and not only around clean. Clean is a mandate. It's necessary to have a toxins and chemicals policy to even start a brand. So, it's nice to see three and a half years later, Sephora and other retailers trying to catch up to where that puck has been going.
The consciousness is meeting the consumer demand around understanding the global impact of health and wellness and wellbeing and beauty care industries. What does that look like? It's driven by millennials and gen Z, but it is a conversation that now large-scale brands and CPG cannot get away from. Global retailers are realizing the power of their criteria and how that can really shape industries for the better, and I really give them a lot of credit for stepping up to that again, taking a leadership position like they did with the CBD standards that we co-developed with them.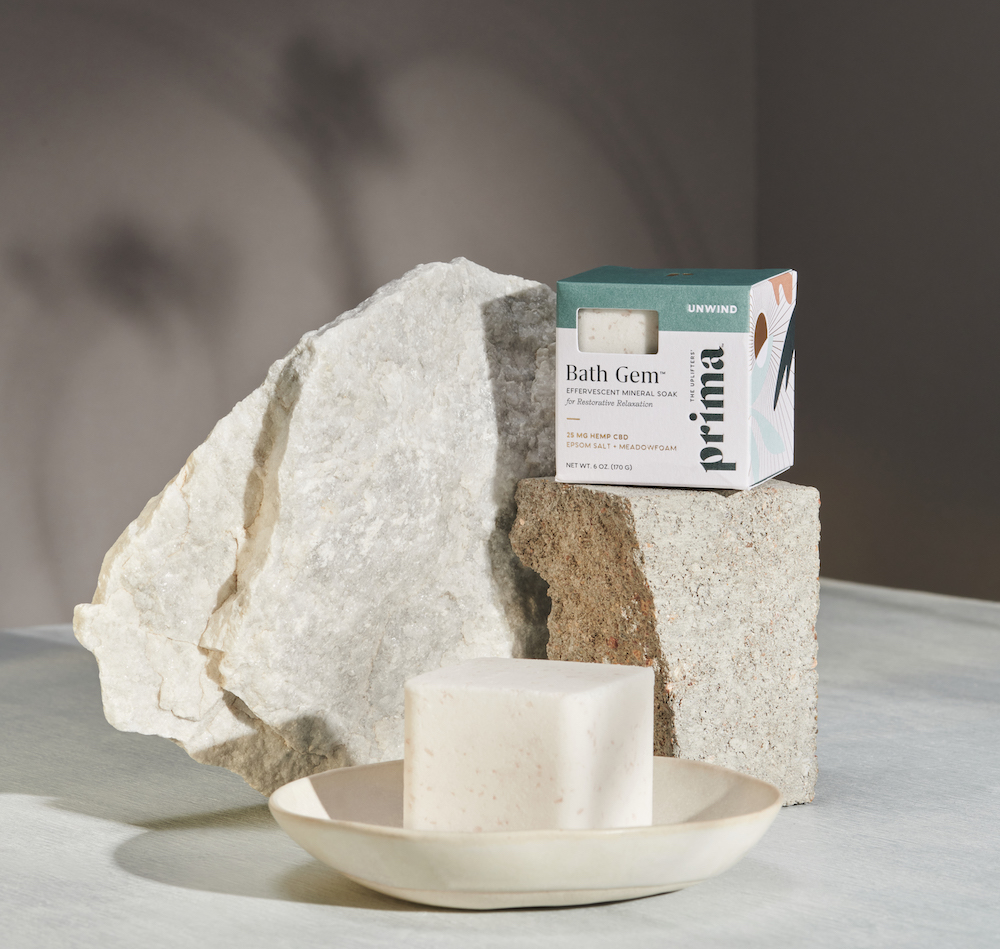 Did Sephora have a lot of consumer demand for more stringent sustainability guidelines?
Gavigan: We talked to the sustainability team at Sephora in 2019 or early 2020 to try and understand where their head was at and what they were trying to create. Part of the intent is to meet consumer demand, but it's also that they're shape-shifting and determining the future of the industry. I think they really feel wholeheartedly that this is the responsible, conscious, committed, considered thing to do because our industry has tremendous impact on the globe, no matter how you look at it. Just sourcing raw materials, and where these things come from and the populations that extract them and manage them. 
I really want to commend and pay a lot of respect to Sephora for taking one of these topics and [looking at] how do they think long term. There's only [18 brands] in this program. Right now, they've got 3000 brands [overall]. They need to teach, they need to welcome, they need to invite, and they need to pressure those brands to take a step and take a point of view. This is not going to be a little end-cap somewhere. Over time, clean has been a really big initiative internally, and brands need to step up to that commitment. 
The other component that I really have to commend Sephora for is the deep dive on packaging. Packaging is one of the dirtiest parts of the beauty and cosmetic industry. It's very nuanced, and it's pretty hard to understand. Do I think that their customer has a good idea of packaging, sustainability and recyclability? No, but what Sephora has done as part of this program is put some pretty great standards in place around what needs to happen and giving businesses time to get there. 
The impact is when this expands beyond these brands. When this starts to influence a lot of brands that are sitting on their shelves, that's when you're going to see a pretty significant sea change. They have power over their brands. If they say these are the standards you guys are going to have to meet it, then those brands have to move. My hope is that this starts as a program that you are selected to participate in, but, ultimately, this becomes their requirement from a retailer standpoint because it's really important. 
There's been a backlash against clean beauty recently. What are your thoughts on that ongoing debate? 
Gavigan: I think a lot of it is warranted. [With] early-stage clean beauty, everything was chemical-free. That's BS. As they say, everything is a chemical. That is true. So, the science and the toxicological points of view are finally getting their moment to be amplified and clarified a bit. It's also part and parcel of [a mentality of] let's put a lot of nice sounding botanical ingredients together, and cross our fingers and hope it's going to work. And that's not always the case. You really need to focus on those functional synergistic ingredients that are going to truly have an impact on the end result that you're seeking to achieve.
Now, people are thinking, what is the science of the formula? How was it put together, and what are the percentages of those ingredients, and are those clinically backed? That is all colliding in this moment, and it's valid because we believe wholeheartedly that you really need to have validations on your raw materials and percentages against what you're putting inside. If you just sprinkle things in, you're not going to get efficacious product at the end of the day.
Assaf: I think a lot of the backlash against clean is actually a backlash against natural because there hasn't been a strong definition around what this means. A lot of this started in the natural world. You're talking about these ingredients that maybe don't have as much efficacy, that aren't as scientifically developed, but they lack the health risk of traditional chemical industry chemicals. Then, it evolves into this world of clean where it's not about natural per se. It's about health. I think [we need to] define what that means, and it's the combination now of safety plus science coming together with a different point of view than has been used historically. 
"[Clean beauty is] a very nuanced conversation, and the challenge is that people are trying to boil it down to soundbites that misconstrue a lot of the detail that's going on."
Then, there's also the sustainability component. You can have an ingredient that is synthesized. It goes through a chemical process. It is developed scientifically [and] has strong sustainability because of the source material that you're using, and [it] doesn't have eco-toxicity in its end of life cycle. It's all a very nuanced conversation, and the challenge is that people are trying to boil it down to soundbites that misconstrue a lot of the detail that's going on.
Where this conversation needs to be going is, for it to be clean, it needs to be healthy and safe for people and planet, and have a strong sustainability component. Whether that's an essential oil or something that is scientifically developed with clinical data and clinical synthesis behind it, that part doesn't matter. That's where I think the campaign like The Ordinary's, I understand their point of view, but it's doing a disservice because it's lumping too many things together. It's not a very nuanced conversation—and, of course, it's not because how can you have a nuanced conversation in an ad campaign? 
Let's not forget that clean is important because, generally speaking, it works to protect the most vulnerable populations. There are a lot of beauty influencers advocating for the use of parabens and other potential chemicals of concern saying, "They're safe. Look at all of this science. The whole clean industry is fighting against the basic science here," but that's not completely true or true all of the time. 
We need to remember tipping point and the precautionary principle, and all of the things that clean was built on as a way to protect people that may have negative consequences to some of these ingredients. Generally speaking, yes, maybe some of these ingredients of concern are safe for most people, but there's a reason why so much of the industry has shifted.