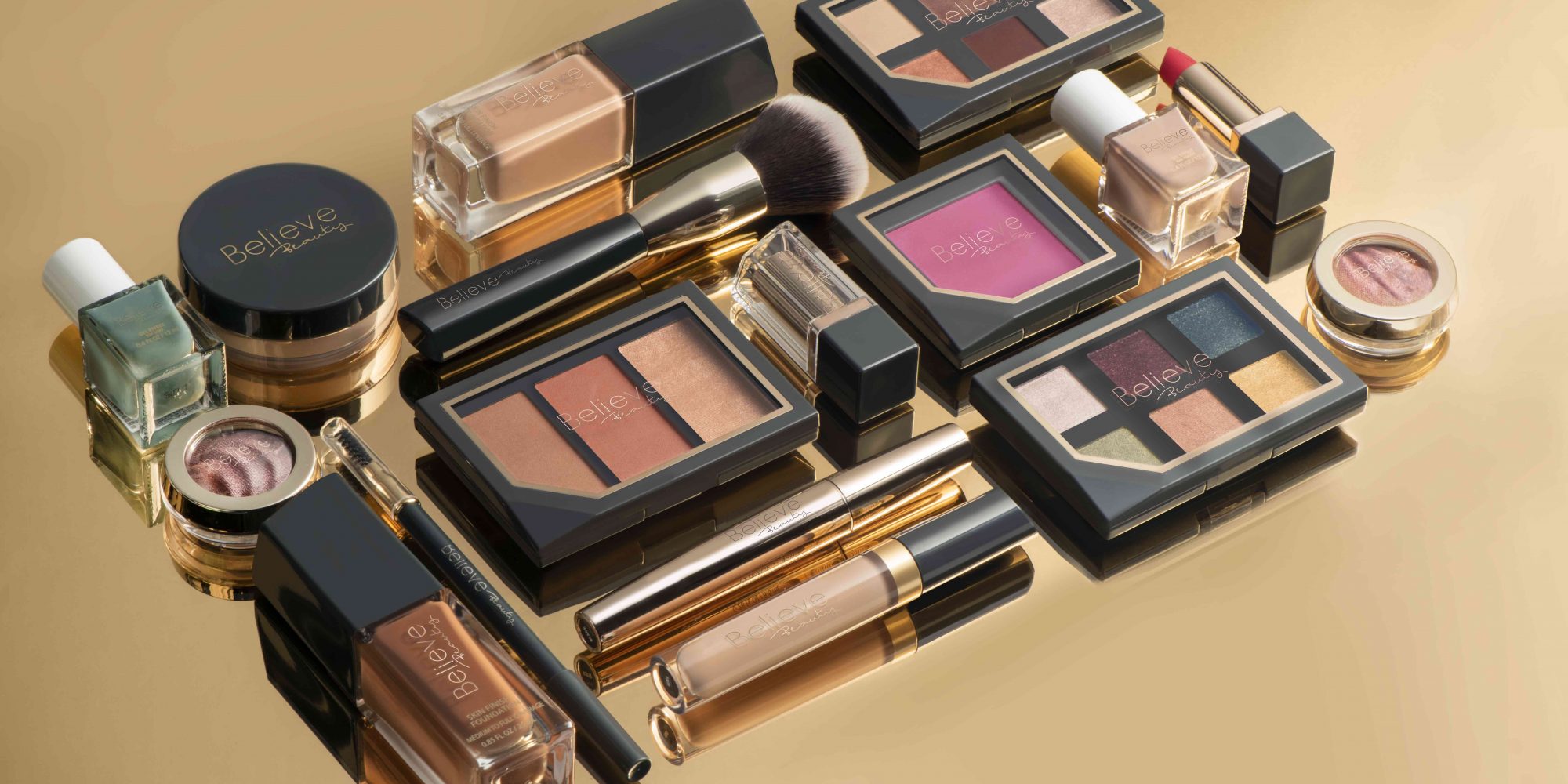 Is An Indie Beauty Brand Versus Private Label Showdown In The Offing?
Could the explosion of private-label beauty brands threaten the growth of indies in the beauty industry?
It's hard to overlook the muscle both physical and online retailers are putting behind in-house brands to boost margins and build loyalty. Among the recent launches are Amazon's Belei, QVC's Carmindy Beauty in conjunction Batallure Beauty, Saks Off-Fifth's Fifth City and Dollar General's Believe Beauty, which is rolling into 15,000-plus doors with products under $5. Believe is produced by Maesa, the company behind Drew Barrymore's makeup brand Flower Beauty at Ulta and Walmart, and Kristin Ess Hair at Target.
Unlike store brands from decades ago that merely mimicked national brand counterparts, the new breed stands out as brands in their own right. They're stylish, sophisticated, priced right and shaped by robust data on consumer preferences. And their business is booming.
Sales of store brands in outlets measured by Nielsen totaled $128.6 billion in 2018, up from $123.1 billion the year before. That doesn't account for the exclusives sold at Sephora, Ulta Beauty, and department and specialty doors. According to the Private Label Manufacturers Association, private-label sales climbed 4.4% in 2018, four times as much as national brands.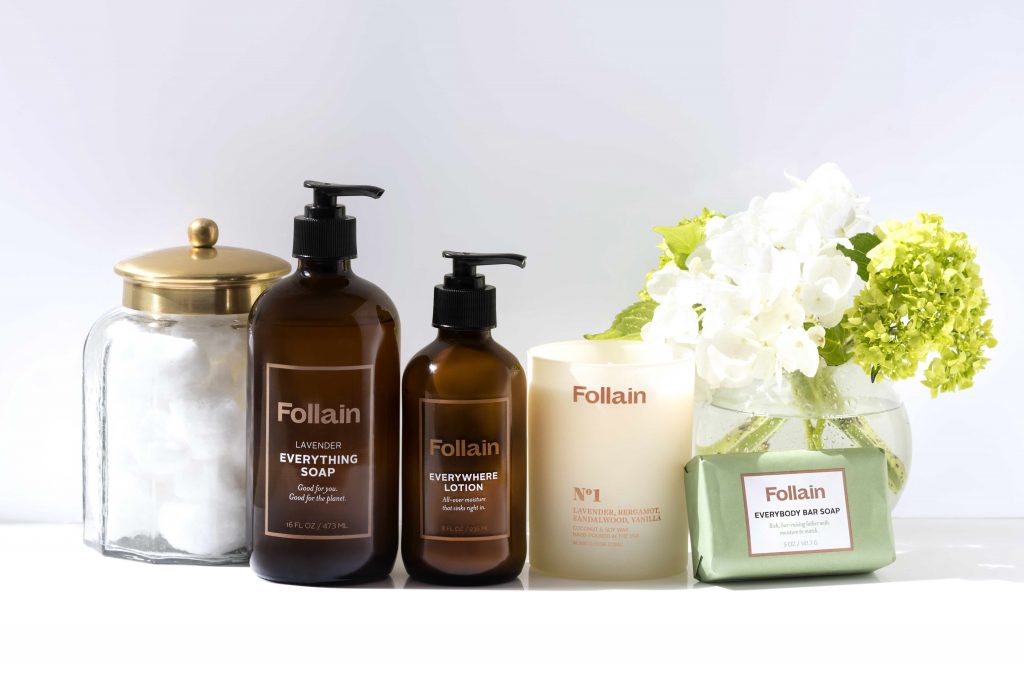 The private-label competition is coming from many fronts. Urban Outfitters has broadened its edgy homegrown brand Ohii. Emboldened by private-label know-how honed during his tenure as CEO of Sephora for the Americas, Lululemon CEO Calvin McDonald is leveraging the athleisure retailer's expertise in sweat with beauty merchandise. After a 17-store test, products like deodorants, dry shampoo, lip balm and facial moisturizers will be parceled out to 50 doors in the summer.
Six years ago, Follain launched its own hand and body Refillable Everything Soap, and it's a top seller today, according to Tara Foley, founder of the clean beauty retailer. This month, Follain expanded its branded product range with Sugar & Shea Body Scrub, Everywhere Lotion, Instant Body Glow and Lip Balm. Rather than viewing Follain's in-house offering as pilfering sales from small brands it carries, Foley sees it as enlarging the overall pie by proffering gateway products to attract customers ultimately expanding their orders to other brands.
"Customers are telling us what they want to see in the space such as different packaging or price points. For example, people wanted a body scrub in a tube," says Foley. "We want to bring more customers into the clean beauty—those who hadn't tried before because of packaging or pricing [the body scrub is $22 versus twice as much body scrubs from stocked brands]. It isn't competitive with our brands, just removing barriers to those who are new to clean."
Although Foley suggests a private-label beauty brand can be beneficial to emerging players, Beauty Independent spoke to seven industry insiders indicating otherwise. Along with Foley, we talked to eight total experts about why the private-label wave is happening, how contemporary private-label brands differ from store brands of yore, and what impact they could have on indies.
Scott Oshry, CMO at Maesa
Exclusive brands are increasingly more important to retailers. Brick-and mortar-still exists: People love to shop, and foot traffic is still heavy. What is diminishing sales is the inability for some retailers to offer anything that is delineated or fresh—something that strikes the consumer's eye and gives them a reason to purchase. The biggest problem at retail is that most retailers all carry nearly the same brands and merchandise. Newness, which proprietary brands do bring, gives consumers a reason to purchase.
Suppliers of exclusive brands have become more sophisticated and nimbler—much more so than national brands historically can react. The larger brands need 24 to 36 months to bring newness. With our brands, we have the ability to react to consumer shifts as they happen. One example is we are having conversations around reducing plastic. It used to be consumer demands were for more organic products, then green and, most recently, "free of." Now, we are working to use less plastic and paper where we can through the use of new manufacturing techniques and extensive industrial design. We are hearing what consumers want and reacting immediately, meeting their demands within the same product cycle usually reacting under six months.
People are becoming more product-centric rather than retail-centric. If they walk into Rite Aid and see the best state-of-the-art headphones, they'll purchase them. Conversely, if they go to Best Buy, but find the most efficacious scientifically-backed skincare, they are probably willing to buy it there…They know they can research on their phones and find reviews to help guide their purchase. Retailers are looking for merchandise they can provide to maximize their market baskets, and it makes sense for them to sell what works with their positioning. That is why you see Lululemon, which has great brand equity, getting into every category where they feel they can have a point of view centric to their brand promise. The lines continue to become more and more blurred in all product categories.
Exclusive brands do compete with indie brands, especially those sold online. That said, they do at retail as well. It is my view that it is easier to buy a retailer's exclusive brand where you can interact live with the product and not have to navigate a return if the item does not meet your expectations.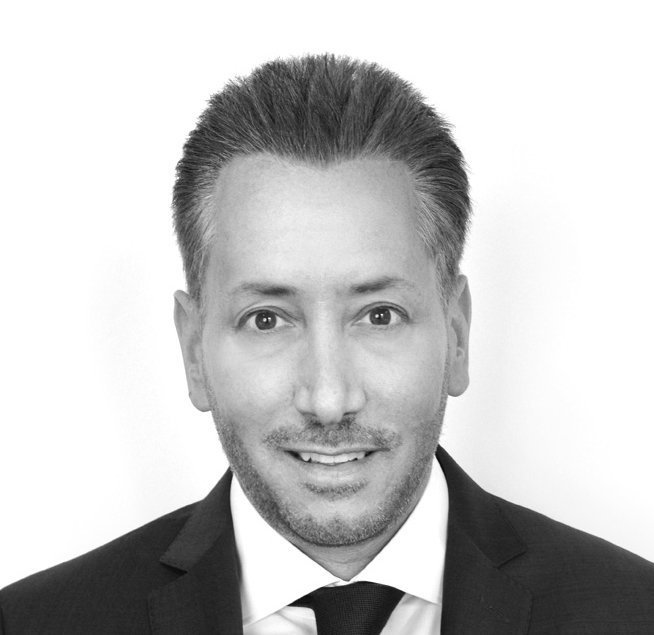 Ben Bennett, former chief creative officer of Hatchbeauty
There are a couple of significant reasons why we are seeing a resurgence of private-label business in retail. First, we are seeing an emerging beauty enthusiast who is incredibly informed and actively looking for quality products at value price points. Transparency first companies like Deciem and The Inkey List are educating consumers to the idea that efficacious, high-performance products can be affordable. In addition, there is a large community of beauty influencers that are building a following by finding friendly price point dupes of well-known prestige products. The audience is the digital space that loves this type of content is enormous.
Second, retailers have watched upticks in their beauty categories. Private-label business allows retailers to utilize their sales knowledge and data to determine what is trending with their vendor brands and use that information to develop similar products at sharper price-points, all while capturing a larger margin. The model, if executed well, is incredibly valuable.
Traditional private-label business, where the retailer's name is front facing on the package, is still relevant. However, we are seeing proprietary branding emerge in the space. Proprietary branding treats the business as a third-party business, with a brand name and often its own commerce and social media presence separate from the retailer. In many cases, the consumer is unaware that the retailer owns or is involved in the brand.
The concept of developing "NBE" or national brand equivalent products for private label is still an important strategy to tap into a trending item while it is hot. However, top retailers look to trend and category experts to help build innovations into the business to be tracking along with the traditional brands they are carrying.
Private labels are absolutely competitive with indies. We have watched beauty consumers become real enthusiasts of products and brands. While many feel the categories are congested, we are seeing that the enthusiast are triers, meaning they want to try new things all the time. The barrier for entry is incredibly low now. This gives private-label business and traditional brands the chance to surprise and delight and, ultimately, capture consumers. All that is required is to develop quality, highly compelling products that holds their attention. It's anyone's game now.
Shannon Curtin, founder of The Beauty Boutique Group, and former senior vice president at Coty and group vice president/general merchandise manager at Walgreens
Retailer-owned brands and private label "compared to national brand" extensions are ways for retailers to increase loyalty and margin. With the continued softness in U.S., foot traffic patterns for big box and department stores, there will be ongoing margin pressures for retailers. Changing the margin mix with exclusive, controlled and owned brands not only changes the P&L, it also changes customer engagement and frequency with the retailer. This trend is here to stay for the foreseeable future.
Although first generation "compare to" private labels still exist, the current generation of private-label products are "national brands" by every comparison. The retailer-owned brands have national distribution, promotional frequency, media campaigns, a social following, and many are rooted in deep consumer insights. Many retailer brands are transparent with manufacturing practices, their impact on the planet, people and pets. This level of transparency is delivering against consumer expectations in our industry.
What a difference a few years make. The launches of this past year really have been beautifully executed. The most important story telling elements are present with some brands having hard hitting claims substantiated by scientific studies. The retailers can see trends as well as any national brand or indie brand and with the appropriate level of resource can continue to capitalize on market wide opportunities.
Are the new private labels competitors to indie brands? Yes, of course. Speed, frequency, transparency, storytelling and consumer insight-driven brands will prevail. If the retailer can deliver on those elements with consistency, they will change the game.
Dane Twining, director of public relations at Private Label Manufacturers Association
It is well known that retailers find better margins on their own brands attractive, but the advantages of private-label beauty are many. Demographic changes impact traditional and non-traditional retailers alike, who want the products they sell to offer differentiation from other retailers. This is especially true with respect to millennials and younger Americans. These beauty shoppers are more diverse ethnically and more individualized in approaches to beauty. They are also far less focused on brand names as they embrace fashions that are distinctive and purchase the products across a wide range of beauty outlets in addition to shopping online.
The most striking thing about growth in private-label beauty is the role that packaging and design are playing. Retailers are showing willingness to invest in packaging for their beauty brands, and private label allows them to articulate a brand that crosses multiple categories, whether it's Sephora [Collection], Belk Beauty, MUA Makeup Academy at CVS, Simply Me at 7-Eleven or the H&M and & Other Stories beauty brands from H&M. This marks a big departure from private labels in the past that only followed the lead of manufacturers' brands. Retailers are also more fashion-focused, with greater capabilities that enable them to respond to consumer trends with product innovation and even offer the consumer choices that have no branded equivalent.
Similar to indie beauty brands, private-label beauty is able to appeal to specific segments of consumers and even build a buzz across social media like Amazon's Belei brand. But private label brings unique benefits as part of the retailer's overall assortment. In addition, private label has the ability to be more directly competitive with the big mass-market brands, who are coming to realize the competition in selling to the mass beauty market is being joined by some very knowledgeable retailers.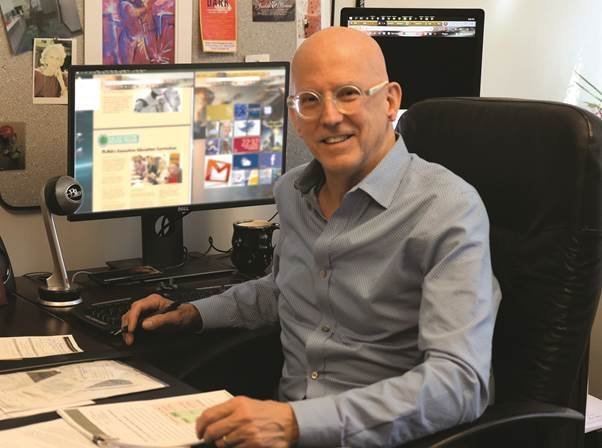 Jennifer Walsh, founder of Beauty Bar and co-founder of A State of Energy
Retailers are launching private-label brands to jump into the arena, see if they can dominate market share and make it work for them without a huge cost. But consumers can sniff out a me-too brand faster these days. A fine line must be walked so that a brand has a purpose, can deliver and still provide something unique and beautiful. Why is a brand being created, and what does its purpose serve are bigger questions for any new brand, especially a private-label brand.
I think only time will tell with Lululemon. If they make a superb product that is truly unique with great ingredients that is telling a different story, then it could be great for the brand. Many times, however, you will see a brand try and dip their toe into an arena that they truly aren't rooted in, and people will see that and not be interested, or they might give it a shot. So many small indie brands are getting into that space, so it will be interesting to watch it unfold.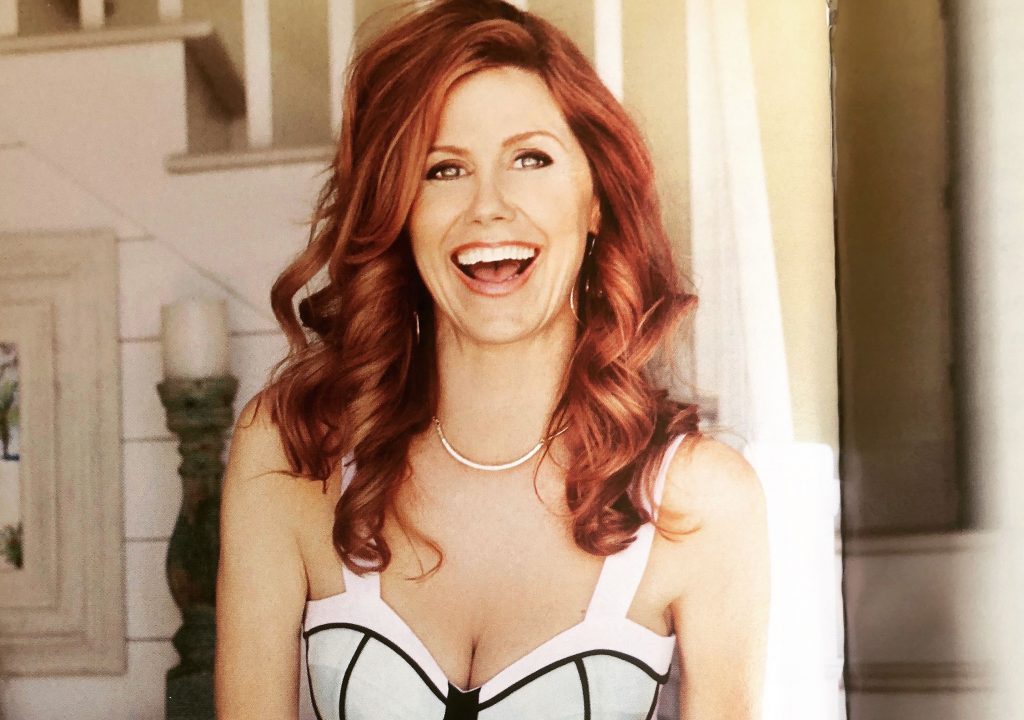 Tara Foley, founder of Follain
There's a much more data-driven approach [to private labels today]. It used to be that retailers just slapped their logo on a line of pre-existing stock formulas and, then, carried the products at a lower price. This isn't the case anymore. Retailers large and small are using the massive amount of data at their fingertips to see where the opportunities are in the space, and are getting into formulating customized products themselves, to fill those needs.
I think we'll continue to see more of the above—retailers beginning to act as brands themselves. [In regard to Lululemon entering the beauty private-label business], personally, I think that retailers who actually talk to customers about beauty day in and day out are better equipped to formulate and, in turn, educate on beauty products…but maybe I'm biased. Done right, private label should attract more people to a retailer to, in turn, discover the indie lines they curate as well. This is how we think of it, and I'm sure others do too.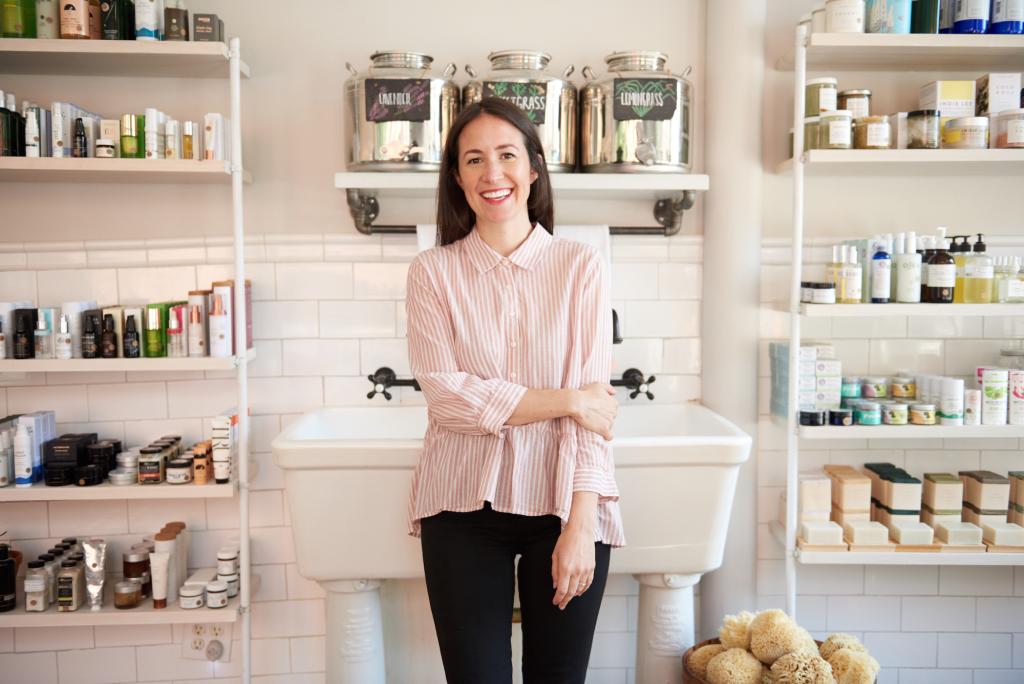 Jennifer Raphael, president of Orchard Custom Beauty
I think it [the growth of private-label beauty] comes down to meeting consumer needs. As a result of social media and beauty influencers, consumers are on a journey of exploration. They enjoy trying new products and finding new brands. Everyone is trying to find the new "it" product to share with their friends, family and followers. This larger general shift has opened opportunities for retailers like Amazon or Dollar General to develop their own private-label brand to not only diversify their offerings in a growing industry, but improve their customers' experience.  Convenience is also a key factor in consumer behavior. If a consumer can purchase everything, they need in one place they would prefer that. People still like a one-stop shop whether it be online or in a physical store.
Private label started mostly as national brand equivalent offerings, but has evolved into something so much more powerful.  At Orchard, we shop different markets and have always looked to Boots as a leader in private label. The success of brands such as No.7 and Soap & Glory is incredible. These are iconic brands that most consumers would never know were owned by the retailer. To us, it is a testament to the brand if the consumer is not aware it is private label.
In many ways, these [private] brands are like indie brands. They are new to the space, and they have to capture the same audience in what can sometimes be a noisy environment. They have to create interesting and functional products that are not only worth using but are unique enough to shine. Private label or indie, it's about creating a brand that consumers can connect with.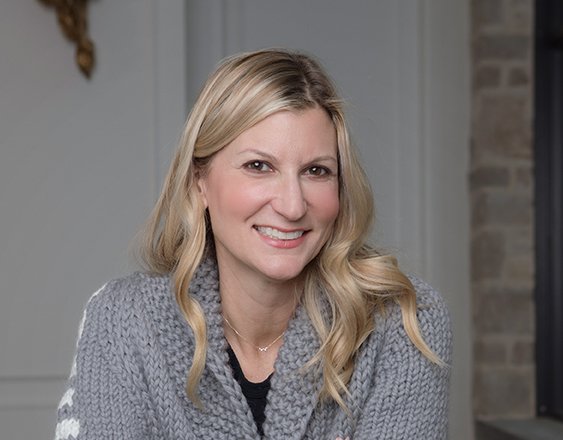 Beth Stiller, chief commercial officer of Massage Envy and former group vice president of retail brands and global sourcing at Walgreens
When a retailer makes an authentic connection with a consumer, great things can happen. They become reliant on each other for a two-way dialogue to educate each other. The connection strengthens when the brand demonstrates that they are listening by presenting them with content, experiences and products that they feel have been tailored to fit their needs. There are few categories more personal than the skin care and beauty category, so [the fact we are] seeing more private label in this space emerges from these strong relationships, [which is] rooted in data and that two-way dialogue, is no surprise. More and more, we are all learning to use the data we collect and the connections our brands have built in a more targeted and purposeful way.
Product development fueled by better data and stronger consumer insights has allowed for more customized and targeted products to come to market. Targeting niche segments with owned brands used to be a much riskier proposition and was left to smaller indie brands. Today, the power of a loved retail brand speaking one on one with their customers with products that have been developed to meet their specific needs had led to stronger launches and brands with more longevity.
Private labels absolutely compete with indies. The benefits of extending a retail brand into an owned brand product line is that has been built off of what the brand stands for, the equity it has built and how it connects with its loyal customers are countless. Leveraging this relationship and the one-to-one communications already happening with their consumers through social media helps accelerate trial and success of a new brand. Our products and experiences are preaching to a brand loyal choir.
Lululemon is a fantastic example of a much-loved lifestyle brand leveraging their deep connections and understanding of their loyal customers to bring them products that are developed with their needs and passions in mind.  When products are borne out of that deep-rooted relationship, they feel like a natural extension of the conversation with the customer rather than an opportunistic launch targeted at taking advantage of traffic in their locations.