Raeka Beauty's Colorful Rebrand Makes South Asian Skincare Approachable To All
As she was prepping for law school in 2015, Raeka Morar began concocting lotions with turmeric and clove oil as a hobby. Loving them, her encouraging friends convinced her to do a holiday market in Austin and, within two and a half hours, shoppers at the market wiped her out of the 33 $50 tins of handmade lotions she brought to it.
"I had this aha moment that there was demand for South Asian ingredients in skincare, but people didn't know where to find them," she says. That aha moment led Morar to turn her hobby into a business and, while a law student, she poured $5,000 into launching Raeka Beauty in 2017 with seven stockkeeping units priced from $30 to $56, including what she describes as the world's only peel-off turmeric mask. The brand sold on its own website and Amazon, and it gained visibility via subscription box partnerships with FabFitFun, Ipsy and Vegancuts.
"I really wanted to provide more representation in the skincare industry," says Morar. "As a typical teenager with skin issues like acne, I remember my mom, being an immigrant, really didn't know what to recommend me and my sister. Having trouble going to the store where I had no idea what was going to work for me and didn't have the guidance of my mother was a huge inspiration. I needed to create something that other immigrant mothers with South Asian heritage were going to relate to and connect with to provide guidance for their teens."
But creating a brand and running a brand are different beasts. Trying to build Raeka Beauty, Morar admits to becoming bogged down in day-to-day operations and neglecting the brand's core purpose. During the pandemic, she decided to step back and focus on Raeka Beauty's positioning with a refresh that improves the brand's retail readiness and sustainability. It also embodies an open perspective on South Asian beauty with packaging and formulas chosen to appeal to shoppers across gender and age.
"Over the past few years, there's been a lot of misnomers attached to what South Asian beauty and Ayurveda means. Anytime I told people about the brand, they would be like, 'OK, you do Ayurveda,' and I was like, 'No, we have South Asian ingredients, but that doesn't mean we're an Ayurvedic product,'" says Morar. "I wanted to have a brand that brought the correct messaging, something that celebrated tradition and the wisdom of our ancestors—a lot of beauty rituals you hear about today are ingrained in our heritage—but I didn't want to be the gatekeeper of this ancient medical system."
Raeka Beauty's overhaul slimmed its assortment to two skincare basics ($45 moisturizer Quench Me and $40 cleanser Lather Down) that incorporate South Asian ingredients, but in a way that doesn't necessarily adhere to the strictures of Ayurvedic practices. Lather Down's hero ingredients are Indian sarsaparilla, clove and nutmeg oils, turmeric root extract and acacia senegal gum. Quench Me's hero ingredients are aloe, turmeric, vitamin E, and jojoba, olive and camphor oils.
"We want this to be fun and friendly, and the packaging reflects that."
"Camphor is really great for people with rosacea, eczema and very sensitive skin. I'm the type of person where anything will break me out. In my summers in India, I would break out in heat rashes," says Morar. "I remember my grandmother applying camphor powder mixed with water or milk. You find it very easily in an Indian household. I know it works."
Raeka Beauty's packaging was revamped with the earth and retail in mind. Shaped uniquely in what Morar calls a "cylinder pyramid," its new bottles are post-consumer recycled plastic, and the brand has teamed up with CleanHub to offset plastic waste and recover 5,000 pounds of plastic annually to contribute to the circular economy. The bottles and boxes are saturated with bright colors to stand out in packed store aisles and be illustrative of vibrant Indian culture. For shoppers unfamiliar with Raeka Beauty, details on the packaging help inform them about its products.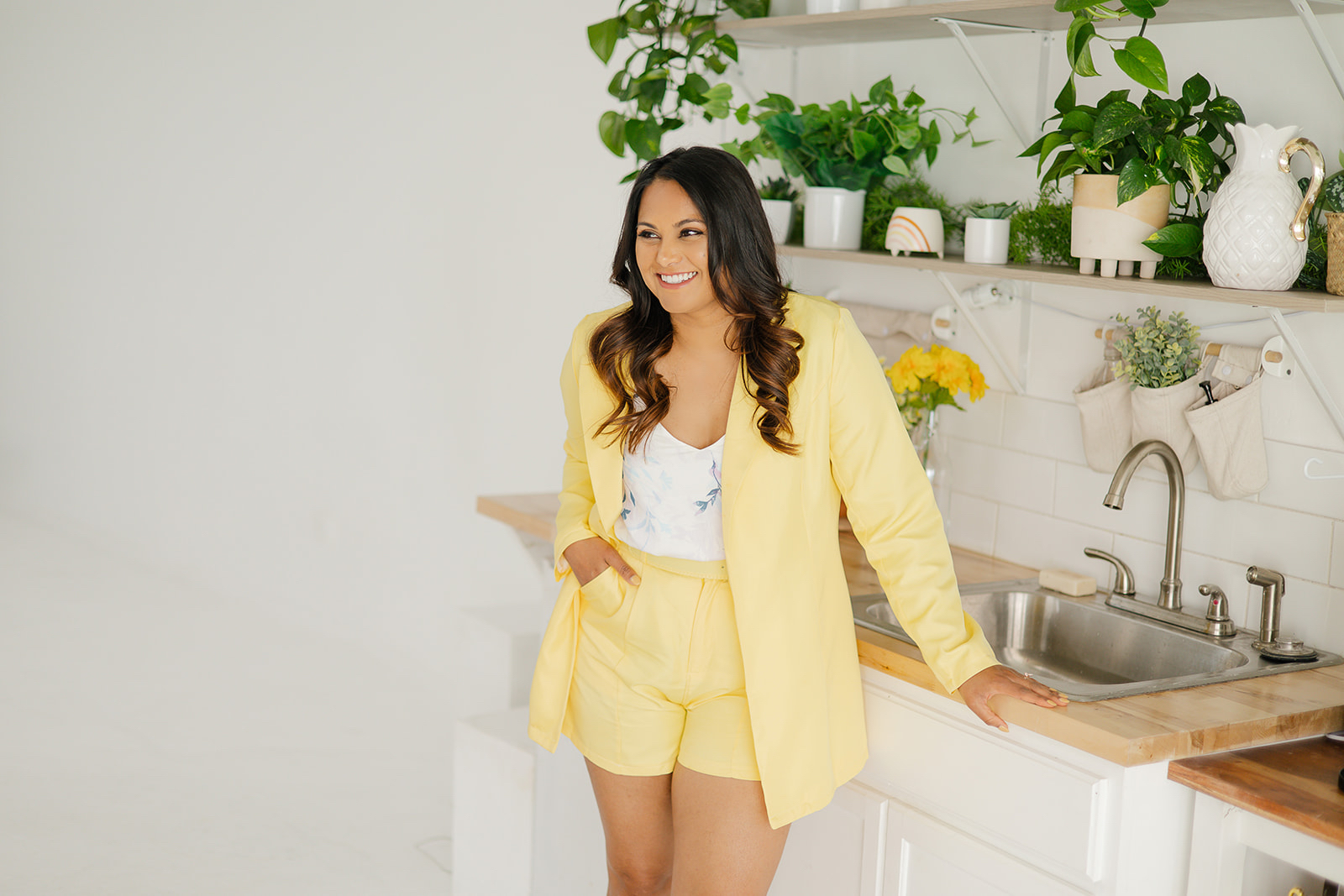 For example, Morar points out, "On the top of the boxes, it literally states what the product does. No matter where you place it on the shelf, consumers will know what the product does, so it can be a very quick grab and go." She adds, "When you think about a lot of South Asian beauty or skincare, you automatically have this perception that maybe it's for an older generation, and we were like, no, that's totally not it, we want this to be fun and friendly, and the packaging reflects that."
Although Raeka Beauty's packaging is now designed to be ready for retail, Morar isn't out to place it in enormous retailers right away. In June, the brand is hitting Sune, Qurate Retail Group's gen Z-oriented livestreaming concept, and it will expand to New Zealand and Australia in July by entering e-tailer Kanvas Beauty. "We really believe in an intuitive approach to retail," says Morar. "Specifically, incrementally rolling out, moving into larger and larger retailers to help avoid costly learning curves and capitalizing on the investments. With the current economics, this makes perfect sense."
"We are the first South Asian brand that's truly inclusive and gender neutral."
In direct-to-consumer distribution, she explains Raeka Beauty has developed models to zero in on profitable channels for it to play in. "Achieving high ROI is what our technology models will predict. The model changes over time, therefore giving us the advantage to adapt quickly to the ever-changing landscape," she says. "It takes a lot of time commitment and resources spent to sift through all the various channels and reinvest capital. Luckily, we are able to accomplish this with low costs and in-house software [and] data talent. I believe this is huge differentiator for us."
Raeka Beauty is in the middle of raising seed funding. The brand's goal is to reach $1 million from family, friends and private investors, and it's already secured in excess of $500,000. Jean Park, former president and COO of Julep Beauty, and Matt Justman, VP of client engagement at The Stable and former national sales director at L'Oréal, are advisors to Raeka Beauty. Earlier this year, it participated in the consumer packaged goods accelerator SKU's program.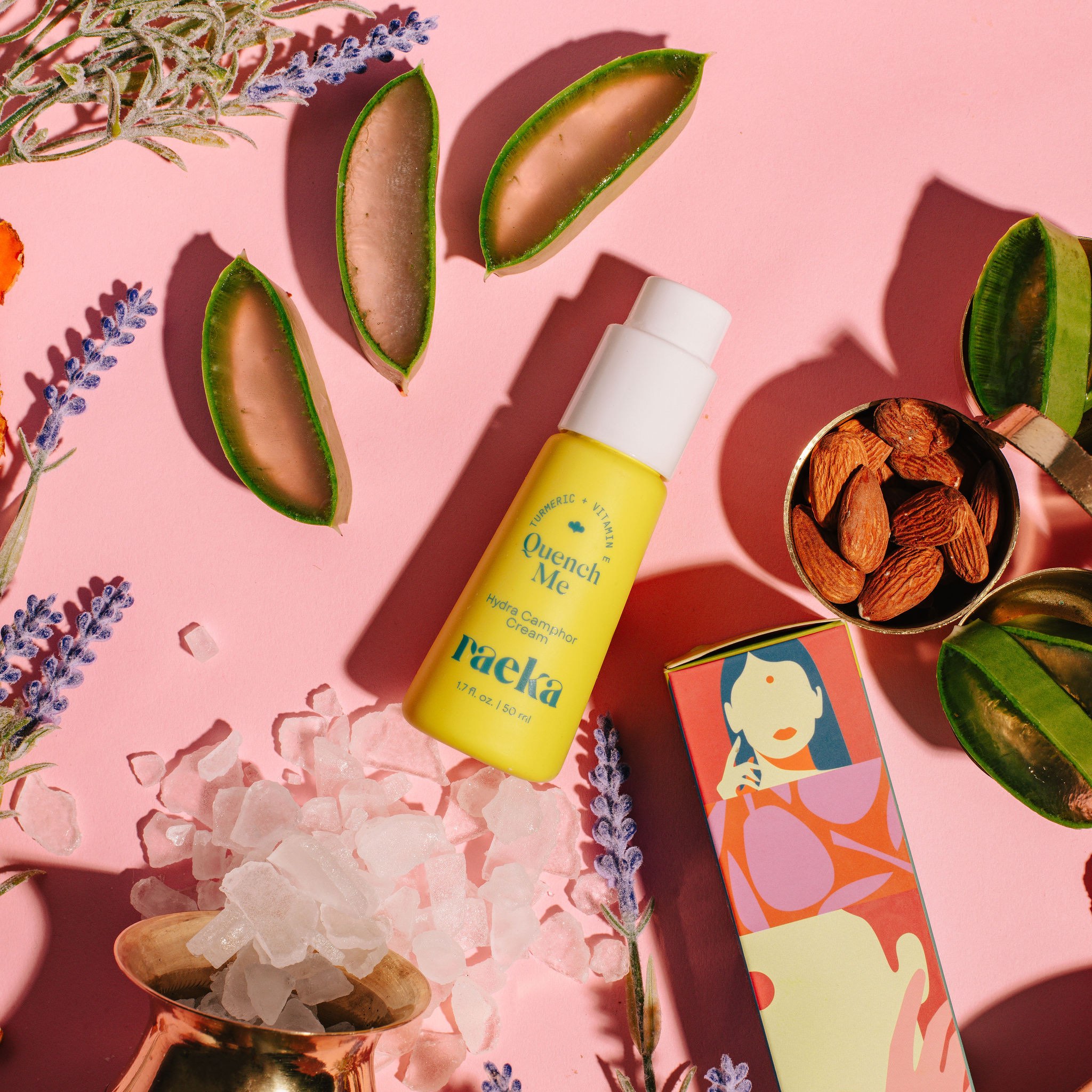 From that program, Morar says, "I learned a lot about planning. Before I would think of an idea and boom I launched it. Now, I'm very intentional about everything. We really look to our customers, get their opinions and involve them. We ask, 'What do you like and not like? What do you want to see from the brand?' We have a great community that helps us figure out the next launch."
By the first quarter of next year, Raeka Beauty expects to have seven stockkeeping units available and extend its assortment to exfoliators, masks and serums. With the rebrand, Morar anticipates the brand's sales at least doubling, and she's bullish about its prospects for continued acceleration in the burgeoning South Asian beauty segment.
In a worldwide beauty industry estimated to generate $570 billion-plus in revenues, Morar says, "The South Asian beauty market is a growing market of $6.5 billion. Where we fit in is we are going beyond Ayurveda and using South Asian ingredients formulated with modern science. We are the first South Asian brand that's truly inclusive and gender neutral."