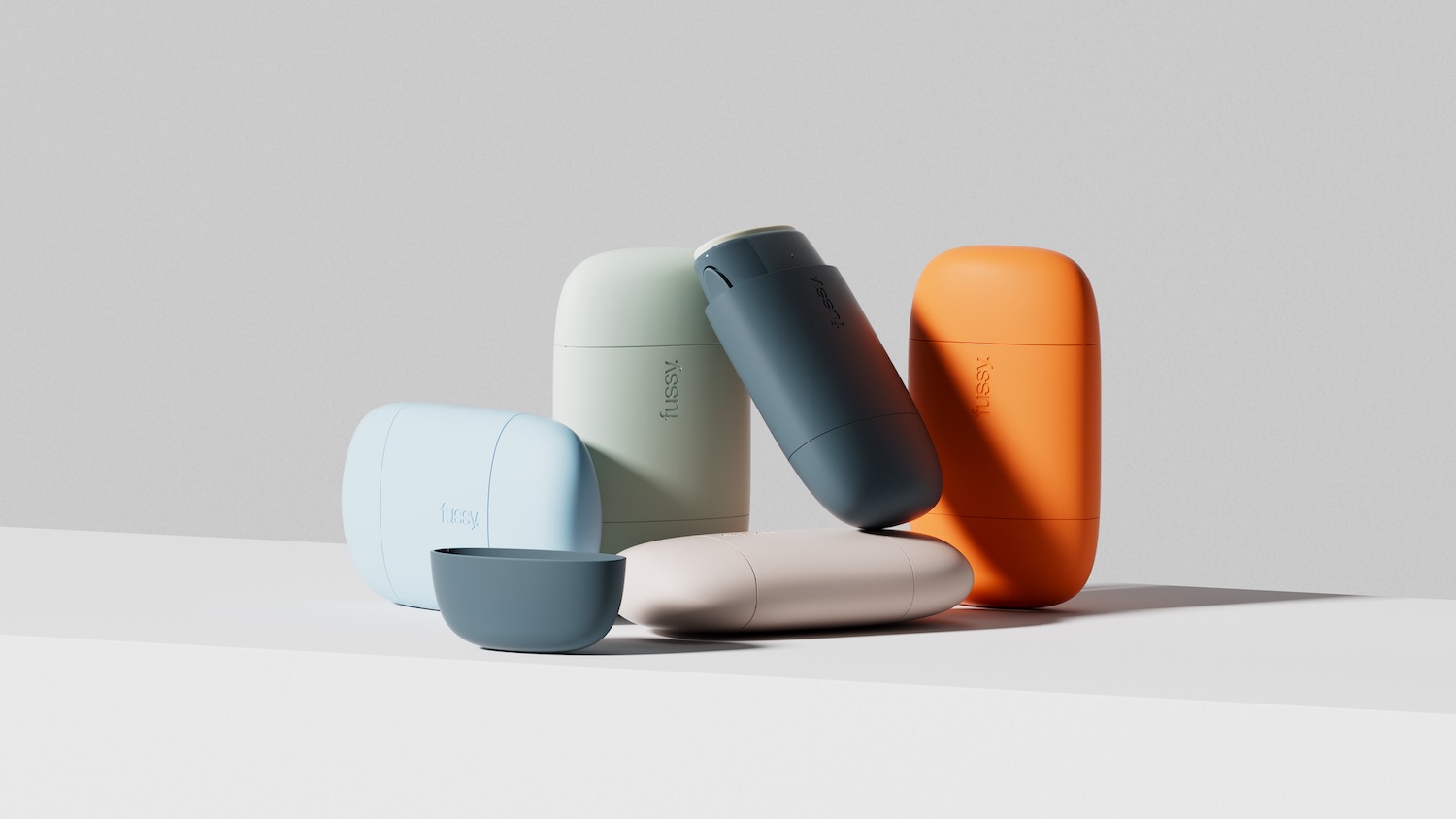 Refillable Brand Fussy Says It Will Stop 1M Plastic Deodorant Containers From Entering The Environment
Before Matt Kennedy and Eddie Fisher established refillable deodorant brand Fussy, they worked in marketing for "the bad guys" at agencies such as Grey London, Lucky Generals and Wieden+Kennedy.
In their marketing support roles, the pair grew increasingly frustrated witnessing consumer packaged goods companies they describe as "the major polluters of the world" failing to address climate change. Kennedy says, "We started looking into the issue ourselves and found that, while recycling in the kitchen was commonplace, it was a very different matter for the bathroom."
Fisher also noticed his wife struggling to locate natural, safe and effective products when she was pregnant last year. The ones she did locate weren't exactly aesthetically pleasing. Kennedy says, "There'd be certain design cliches that they might play into," says Kennedy.
The problems in the CPG market big and small persuaded Kennedy and Fisher to reimagine everyday items—like deodorant—and elevate them as they diminished their environmental footprint. Kennedy says, "We believe that that's the way that we will create real change is by basically creating products that, yes, are more sustainable, but they also have to be better than the existing products."
Fussy's refillable deodorant is priced at £12 (or about $17 at the current exchange rate) and comes in an outer casing comprised of 50% recycled plastic and 50% ocean-bound plastic. It was previously constructed from corn-based bioplastic, but the material wasn't durable enough. Refills are made out of upcycled sugarcane. The sleek and minimalist packaging resembles a colorful pebble. Customers can pick from five scents, including an unscented version.
"When you've got a product that you're proud to display on your mantlepiece, you gain some connection to it more so than a normal deodorant," says Kennedy.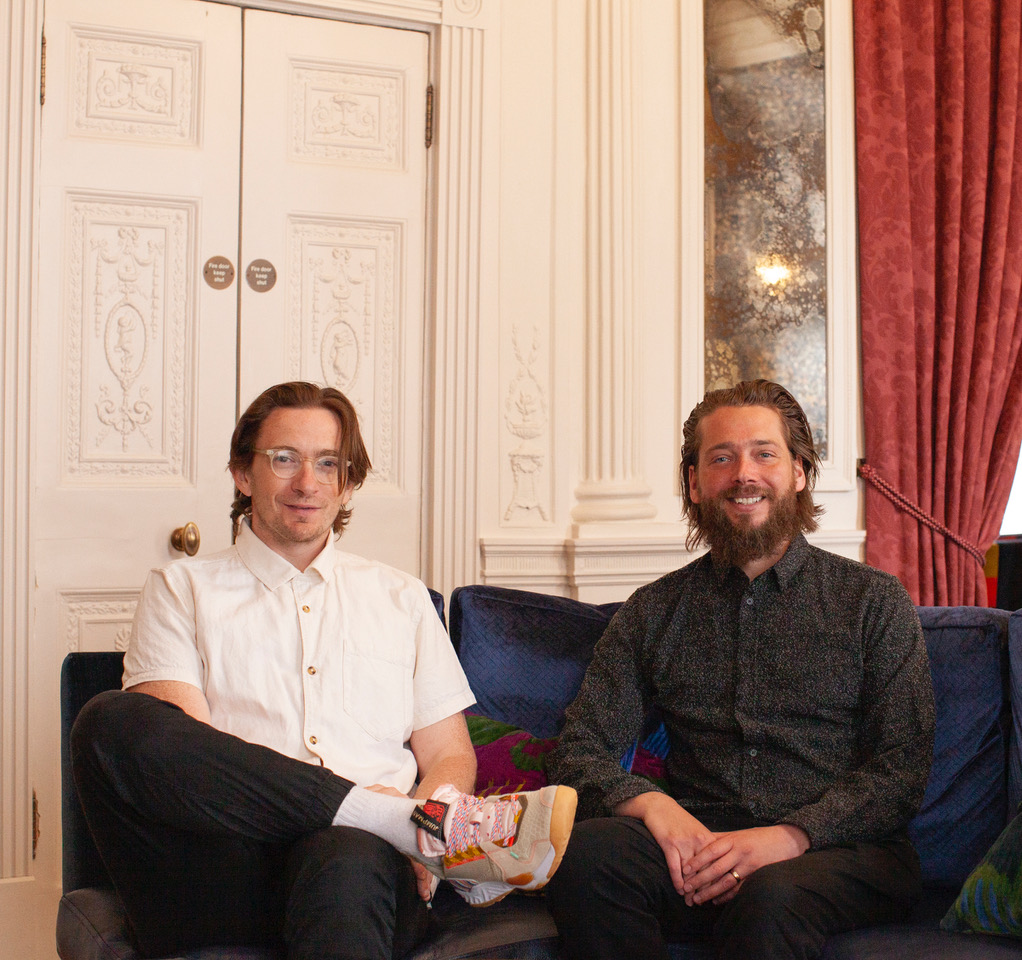 Fussy's deodorant formula contains shea butter, baking soda and the probiotic lactobacillus. "We went through over 45 different formulas and analyzed the whole range of actives, from CBD to probiotics, and found that the probiotic was the one that really worked for us and worked on other people to neutralize the odor-causing bacteria," says Kennedy says. He notes American deodorant brands like Native use probiotics in their formulas, but it's not yet common in the United Kingdom or Europe for deodorants.
In October last year, Kennedy and Fisher launched a Kickstarter campaign to help get Fussy off the ground. After it, they sold over 100,000 pounds (about $142,000) worth of deodorant in a month. They went on to raise an additional 500,000 ($706,000) from The British Business Bank, Dunelm Partners and angel investors.
"Looking back, we were incredibly naive," says Kennedy. "We thought we'd only need 20,000 pounds (nearly $30,000) and that it would take two months to raise. We've obviously now learned the true cost of things and, if we hadn't raised the money that we'd raised, I'm not sure it would be possible for us to even follow through with Fussy as the barriers to creating a custom-designed product like this and the company that we want are quite high."
Deodorant sales dipped during the pandemic. Specifically, according to a Mintel survey, 28% of British deodorant users reported applying deodorant with less frequency amid the global health crisis. Women in particular cut back due to worries about chemicals negatively affecting their health. Some 35% of deodorant users are interested in deodorants with natural ingredients and another 24% are interested in deodorants with sustainable packaging. Sales of deodorants, particularly aluminum-free varieties, are expected to reverse course and climb going forward. Grand View Research forecasts that the organic deodorant market will advance at a compound annual growth rate of 14.1% through 2025.
Fussy identifies its target customers as people concerned about the planetary impacts of their purchases. By the end of its first year, it figures its refills will lead to 1 million plastic deodorant containers being diverted from the environment. Three refills are shipped out on a three-month basis to reduce the carbon emissions associated with sending them individually, and every Fussy deodorant purchase funds the collection of 1 kilogram of ocean-bound plastic through a partnership with the organization Empower.
Kennedy explains Fussy set out to build a deodorant that would appeal to the Instagram generation, noting that gen Z consumers are on track to become the largest spender in the deodorant sector and their views tend to align most with the brand. "That's where we initially honed in on, but I would say that we find demographics a little bit restrictive in that they kind of imply that, if you're over the age of 35, you're not into saving the planet and I don't think that's true," he says. "So, we're hoping it will have mass appeal, but we'll have to find out."
Kennedy has been concentrating on fostering community leading up to Fussy's official launch later this month. The brand is working on a newsletter called Weekly Refill in which people can pore over the latest goings-on in sustainability and converse about them. Fussy has had early success partnering with fellow direct-to-consumer brands that hold its eco-conscious values. "That's a learning from our Kickstarter campaign because we did a lot of cross-promotion for that," says Kennedy, mentioning a promotion with the brand FinalStraw.
The brand is in the process of becoming B Corp certified. Kennedy anticipates it will take six months of rigorous work to finalize. "What B Corp effectively means is that we've got someone validating what we're saying," he points out. He continues that customers have become savvier and will fact-check a company's claims, making the certification especially important. "We see sustainability as almost a shareholder in our business," says Kennedy. "I think you're seeing a lot of the larger companies scrambling now to put sustainability at the core of everything they do, but the opportunity we've got is to put it at the core from the very beginning."
Fussy will release new products in six to 12 months. The focus will remain on the bathroom and banishing any virgin plastics present. The brand emphasizes it will be fussy about everything it does. "We believe that, if we were all just a little fussier about the products that we choose to buy and what we choose to put on our skin, that we would create a better planet," says Kennedy. "Internally, it's kind of our beacon: We're fussy about everything, from the suppliers we use to where our materials come from and the efficiency, to who we employ. We are kind of fussy by name and by nature."