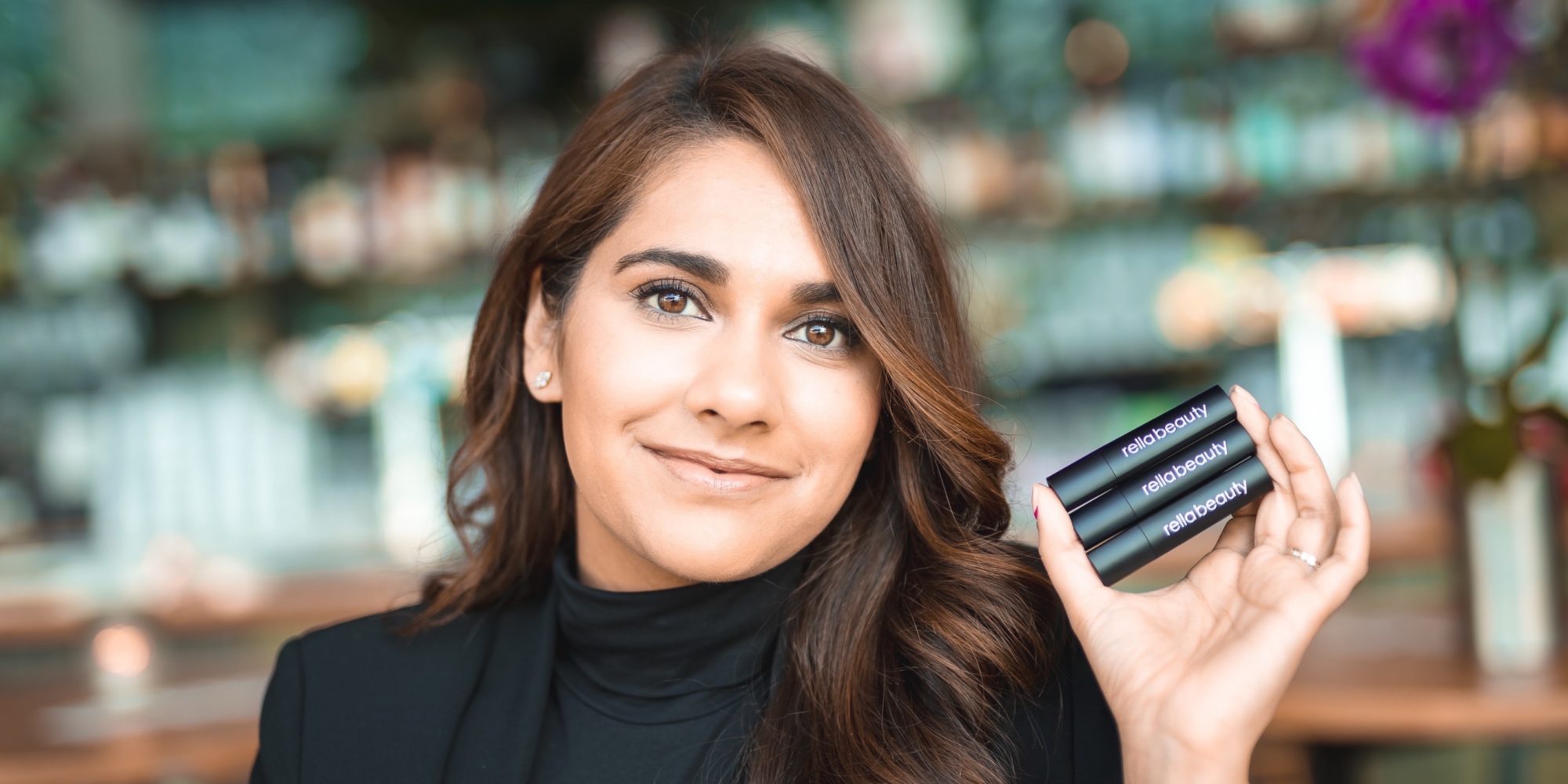 Rella Beauty Founder Raisa Mirza On The Frustrations Of Trying To Get A Brand Off The Ground Amid The Pandemic
Ramadan, the sacred month of fasting observed by Muslims, was especially meaningful to Rella Beauty founder Raisa Mirza this year as the world faced the coronavirus pandemic.
"Having the time to just meditate and pray and reflect more than I do in my normal schedule actually made a big difference," she says. "It's such a mental game to not get wrapped up in the anxiety of, 'Where are we going to be six months from now?'"
Six months ago, Mirza launched her makeup brand with three matte lipsticks and a one-for-one business model designed to assist vulnerable women. For every $32.50 lipstick purchased, a lipstick is donated to organizations such as Dignity Not Despair, Project Glimmer, Dress For Success, Sakhi and Laura's House.
Four months into its life, Rella Beauty was thrust into unknown territory as the pandemic took hold and, with no clear manual for establishing an indie brand amid a crisis, Mirza was unsure of the path forward. She'd spent tens of thousands of dollars, and a year and a half developing the brand. She'd also amassed over $7,000 on Kickstarter in 10 days to put toward it, and left her full-time job in e-commerce and digital marketing at Dyson's San Francisco office to move to Amsterdam with her husband.
Mirza leaned on her Muslim faith to ground her during sleepless nights, stretches of uncertainty and tanking sales. She says, "Everything started to go sideways at the end of March. I was consistently selling enough units a week that matched my forecast and, then, it just turned into weeks of nothing—one unit, two units, zero units—and that was around the time that, because people were starting to stay home, the noise online got so loud."
The noise drowned out the brand awareness and customer acquisition strategies Mirza was pursuing during the critical stages following Rella Beauty's debut. She'd recently made contact with several high-profile editors, and shipped products to their offices the same week they closed. The offices have yet to reopen. "It's such a big deal when a reporter or editor actually responds to you and says, 'Hey, this is cool. Send it to me.' You get all excited," says Mirza. "So, to send out five packages to people who were interested and, then, go into lockdown with potential top beauty coverage on the line was just…" She fills in the blank with painful, aggravating and annoying, among several emotional adjectives. However, Rella Beauty has scored press hits in Byrdie and Vogue India, and has been mentioned by influencers AmiDesai, Diipakhosla and Pullingraviity.
Prior to Dyson, Mirza worked at Sephora in the marketing department fulfilling a six-month maternity leave contract. At Dyson, she was involved in the introduction of the hair dryer Supersonic. "Working on the Supersonic team to help manage the marketing efforts of some of the key beauty retailers really taught me a lot because I started to understand the influencer game more," says Mirza. "I learned beauty from an e-commerce perspective, what matters, what doesn't, how to photograph things, all these small things that made a lot of sense."
"As a younger girl, I never even thought to look for a halal makeup brand. I didn't think twice about what binding agent was in my matte lipstick and, now, it kind of gives me pause."
Mirza wondered whether Rella Beauty would survive the coronavirus. Ramadan, which stretched from April 23 to May 23, shifted her perspective. It served as a reminder of why she started the brand: to give back. Dignity Not Despair was Rella Beauty's first charity partner and influenced the direction of the brand. "Reading their story was part of my inspiration for lipstick to begin with because they had some amazing anecdotes about how powerful lipstick is for women in need," says Mirza.
They put together kits for refugees impacted by the pandemic. Despite the brand not having the sales yet to support donations, Mirza sent the organization a couple hundred units. She did the same for another of Rella Beauty's charity partners, Project Glimmer. "It's been ingrained in me from an early age that we should be doing something that we can, for lack of better words, answer for," says Mirza. "For me, I began questioning if I'm having any social impact as I go about my day-to-day." To fight police brutality and systemic racism in the United States, Rella Beauty is currently dedicating its profits to Campaign Zero, Reclaim the Block and Al-Maa'uun.
Rella Beauty's lipsticks come in three shades: red Darling, berry Soul Sister and nude Confidant, the bestselling shade and Mirza's personal favorite. The vegan, cruelty-free formulas are made with halal ingredients. "Halal beauty is close to home because I am Muslim," says Mirza. "It's something that's very important to my life. I think it's cool because, for me, as a younger girl, I never even thought to look for a halal makeup brand. I didn't think twice about what binding agent was in my matte lipstick and, now, it kind of gives me pause."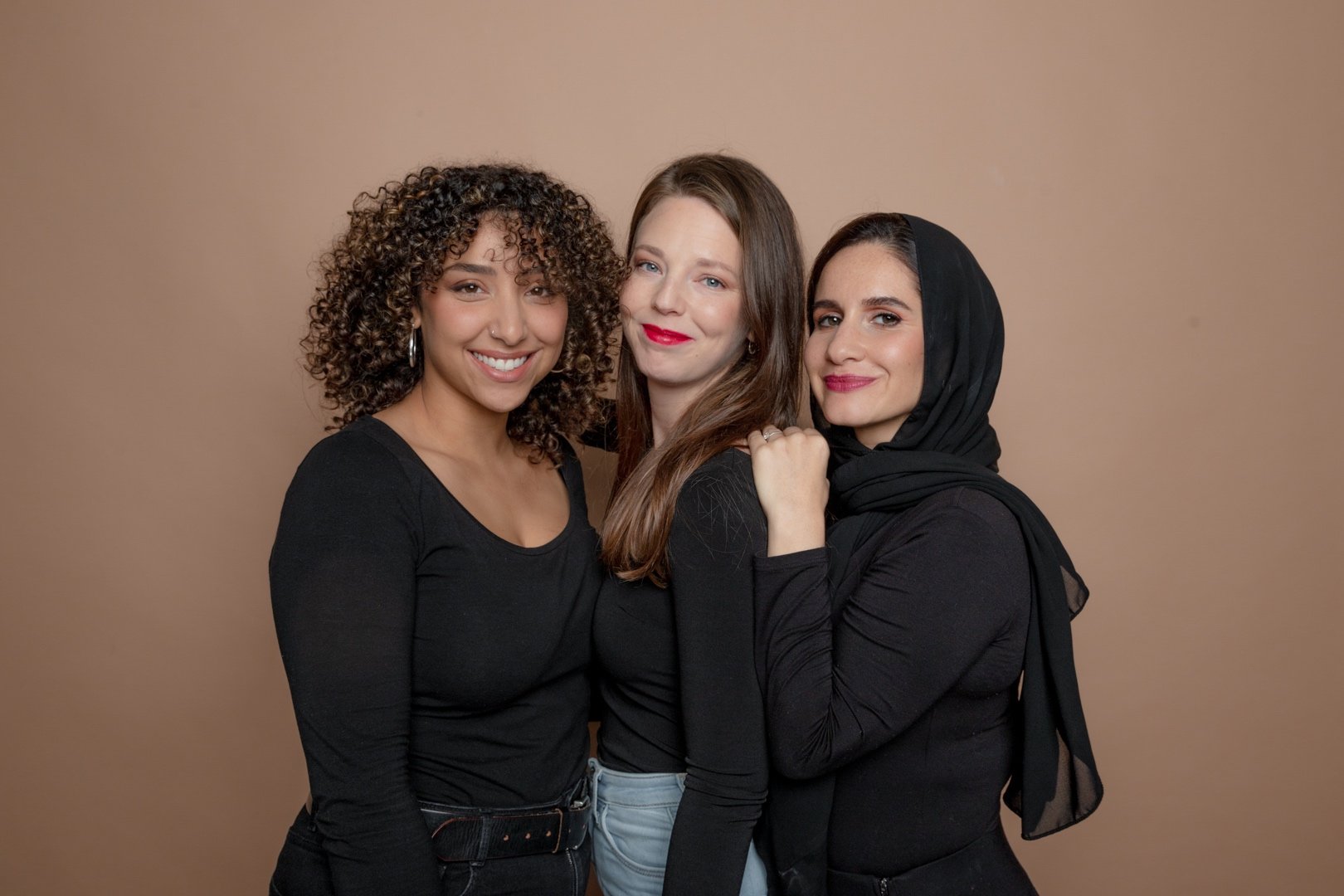 Mirza had planned to unveil new Rella Beauty products this year to accompany its lipsticks, but is delaying them. She explains, "I had forecasted enough incoming sales to prep us to order new products. I really wanted to do a lip scrub and maybe a gloss, but that is something that is on the back burner indefinitely because I have not seen the business grow fast enough to invest back into the business yet."
Setbacks aside, Mirza celebrated Eid al-Fitr with deeper gratitude than usual. "It's so easy to get frustrated," she says. "I know that my business is suffering, but I have a laptop, and I can work in an apartment that I can still pay rent for. So, silver lining."
Looking ahead, Mirza chooses optimism over defeatism and points out that, in periods of difficulty, there are many important lessons. "While I've had to pause on product expansion, there is so much more I've been able to focus on in terms of PR, marketing and collaborations. Partnerships with like-minded brands is something I am heavily focused on," she says. "Additionally, many pop-ups are shifting to online given all things COVID, so I've been aggressively trying to get us space in those. An example is the Love, Indie B. virtual pop-up, which is happening this week."