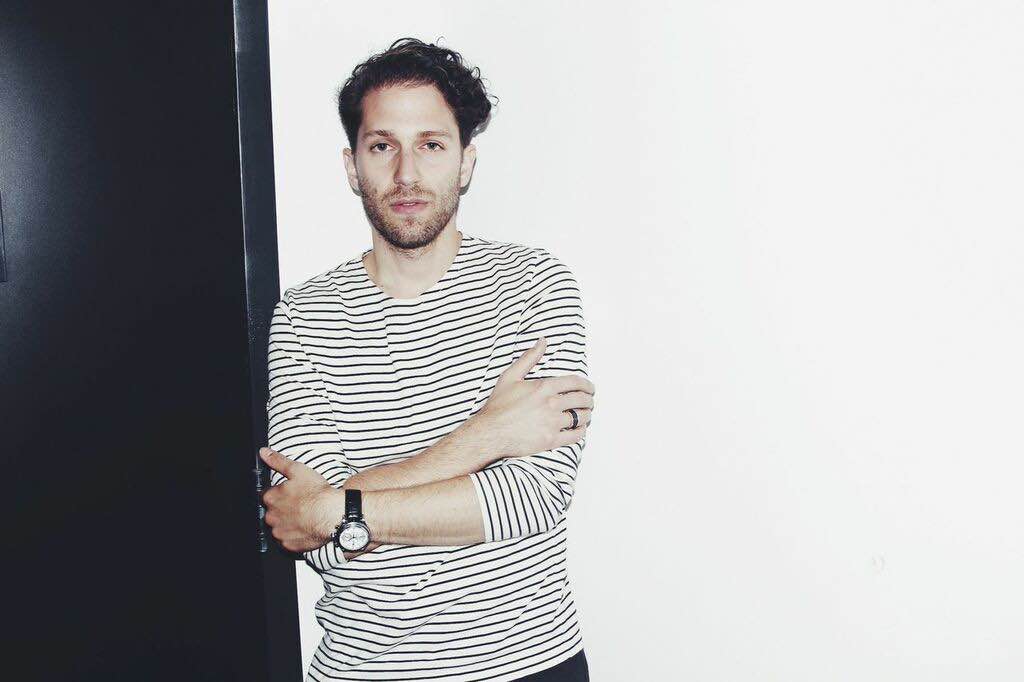 Reverie's Indie Rocker Chic Kicks Natural Hair Care Up A Notch
Reverie founder Garrett Markenson injects an indie rocker sensibility into a natural hair care segment that's often high on the granola quotient. The brand's stark black-and-white packaging and single-word product names are so chic that Into The Gloss has sung its praises eight times. Beauty editors at Byrdie, Refinery29, Allure and Violet Grey have been effusive, too. The inside-the-bottle secret to Reverie's success is that, underneath Markenson's uber-cool exterior is a guy who nerds out about ingredients. "Sourcing our ingredients from small producers around the world ensures that we are putting the utmost value on craft and labor," he says. "We care deeply about our ingredients and how they are sourced, but we know that message doesn't always reach consumers, and we are OK with that." Beauty Independent chatted with Markenson about becoming a hairdresser, drawing inspiration from Oprah, sticking with the salon business and setting a course to rival Aveda.
Were you always interested in hair?
No, not really. I had wanted to study art and imagined I was going to be an art teacher. After high school in Santa Clarita, I studied fine art at Otis. It wasn't really for me. I wanted something more authentic. I felt that, if I went to Florence, Italy, I would get that. My time there was incredible. My art teacher happened to be from Brooklyn, but married an Italian man. She was friends with [David] Bowie and the Velvet Underground, and had been one of Warhol's artists at The Factory. Her kids were my age. They introduced me to local things. When it came time to get my hair cut, I went to their salon. I met this hairdresser who wore leather suits with his chest hair out. He was a super sensationalized personality. Watching this artist sell his work hour after hour was attractive to me. People lined up for his art. I had never looked at hairdressing that way. After that experience, I wanted to learn more about it, and I chose to go to hair school.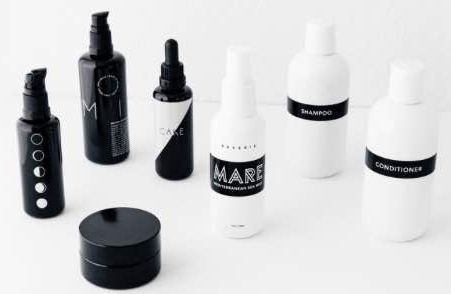 What happened when you returned home?
I was trying to find something like what I saw over there close to home. I went to the Vidal Sassoon Academy in Santa Monica. They took the craft very seriously. I trained to be an artist. I really excelled. My goal was to move back to Italy. I fell in love with this romantic idea of drinking coffee six to eight times a day and wine at night while doing hair in between. Obviously, I was super young, and I didn't know too much. You can't just work in another country. I was discouraged and trying to figure out where I could thrive. I was at a coffee shop locally and a woman came up to me, and complimented me on my haircut. I knew immediately that she had to be a hairdresser to appreciate the haircut. She managed a local salon in town that, in my opinion, wasn't a very prestigious salon. She offered me a job, and I said, "No, thank you." My mom made me go back and beg for the job. I ended up really enjoying her. She commanded a lot of attention. She only worked there for a short period of time and moved on. I was there for about a year. I ended up really liking doing hair where I lived. It didn't really matter where I was, just who was in my chair.
How did you go on to open your own salon Garrett Markenson Coiffure?
I won a national talent search and $40,000 in cash. That gave me industry credibility. Eventually, it sort of became time for me to open my own salon. I never really wanted to own a salon. Sometimes, I still don't. For me, the only reason to open it was to practice the skill and art of hospitality. I felt that, when I was abroad, hospitality was everywhere. The people I had been working for were missing opportunities to celebrate the client.
Why did you launch the hair care brand Reverie one year after opening the salon?
The economy tanked in 2008. What I experienced was something I could never have predicted. I had achieved the goal of opening a salon in a beautiful space with a talented team. I had all these clients I had been working with for eight years, and some of them couldn't afford to come to me anymore. I felt like I had bought a Lamborghini when everyone else was waiting in line to get food. Certainly, I wasn't that successful, but it still felt uncomfortable. My step-dad and brother lost their jobs. It was an incredibly heavy time. I was having a drink with my manager, and we were brainstorming what we could do to help. Eventually, the idea of creating a line came about. Everything was done in California where I live because I wanted to stimulate the local economy. In many ways, I created Reverie to create jobs.
Why did you want Reverie to rely on sustainably-sourced, natural ingredients?
I had always been aware of a whole foods diet. I don't use toothpaste with fluoride. I eat organic. I run marathons. I'm really into living a healthy lifestyle. As a salon owner, I had access to wonderful skincare brands, but the hair care brands I saw were greenwashing. They would have rice in one product and say they were natural for marketing reasons. That really turned me off because it was so disingenuous. The reason you don't find a lot of natural haircare is that it's very hard to do. It's incredibly easy to create chic packaging and a nice scent, but it's really hard for natural hair care to perform. When formulating Reverie, it was hard to find chemists and manufacturers. I eventually connected with a chemist who doesn't do hair at all. She does skincare, and I think that's why our products perform so well.
It took three years to develop Reverie. Tell me a bit about what went on during those three years.
We were the second client that Miron [Violettglas] had behind Kahina Giving Beauty, which is cool considering how much they've grown since then. Glass is so special, and there is so much science and sustainability behind it. If you decorate it with conventional ink, you can't recycle it. The majority of beer bottles use paper labels so they can be recycled. Things that are screen printed are very difficult to recycle. We had to find a ceramic decorating company to decorate the glass so our products could be immediately recycled. They had only decorated wine bottles before and had never decorated a bottle our size. That was a challenge.
Where did you sell Reverie to start?
The first store that ever picked us up was Fred Segal in L.A. Then, Naimie's picked us up and a few hair salons. We were in Beauty Collection, and the Kardashian girls would get it there. At the time, we were making a few thousand bottles per purchase order. Now, we are making tens of thousands. There wasn't really a plan. I just wanted to make something awesome that had a story, and I hoped someone would pick it up.
Where is the brand sold now?
Reverie is distributed in a couple hundred salons nationwide, Sephora, Credo, Detox Market, Goop and many other retailers. Earlier this year, we launched exclusively with Cult Beauty in the U.K. and have partnered with likeminded retailers throughout Europe to test the market. We have plans to expand with another major U.S. retailer in the coming months as well as launching in the Middle East and Southeast Asia/Australia next year.
When Reverie reach profitability?
When I launched Reverie, it was all about creating something truly authentic and holding myself accountable to that vision. Profits were an afterthought. Of course, I ultimately wanted the company to be profitable and that happened almost immediately because our startup costs were kept to a minimum.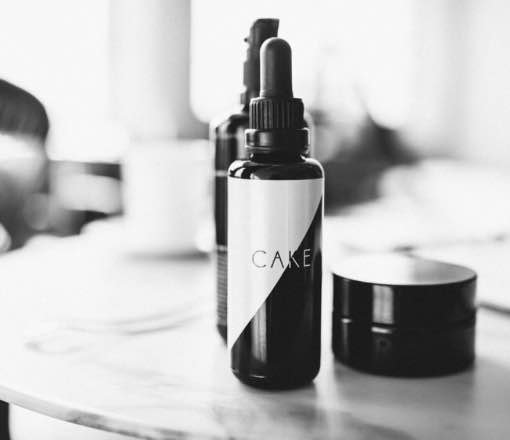 Where does your product inspiration came from?
You have to keep an ear out. Years ago, I heard Oprah was using Swiss apple stem cells on her face. That was a source of inspiration for Cake, which uses stem cells from apples to restore and stimulate hair for healthy hair growth. I also saw a sound bite in a magazine about marula oil. I found out about the Leaky family. They were harvesting marula and giving money back to locals. Marula oil is used in Ever. The last thing I'm looking at is what other people are doing. If I'm doing that, I'm already behind.
Reverie entered Sephora two years ago. How did that come about?
They sent us an email soliciting us kindly. I respectfully said no. I wasn't interested. They courted us for eight months until we said yes. I said no because I needed to know we were going to have a partnership and not get lost in the noise. In the end, they delivered, and I felt confident we had a partner we could trust.
How does a small brand not get overlooked at a large retailer like Sephora?
It helps that the entire hair department all the way from the top on down uses [frizz-busting leave-in treatment] Milk. One of them said it's their desert island product. They're advocates of the brand. They were really gentle with us and were really clear communicators about how we were going to roll out. It was like learning a new language to me. I've done hair for 15 years, but I really had to put in extra time into making sure I understood the backend requirements. We do in-store rep visits, gratis and build relationships with the cast.
How has Reverie done in Sephora?
It's been more than doubling each year we've been in business with them. We celebrate that every night.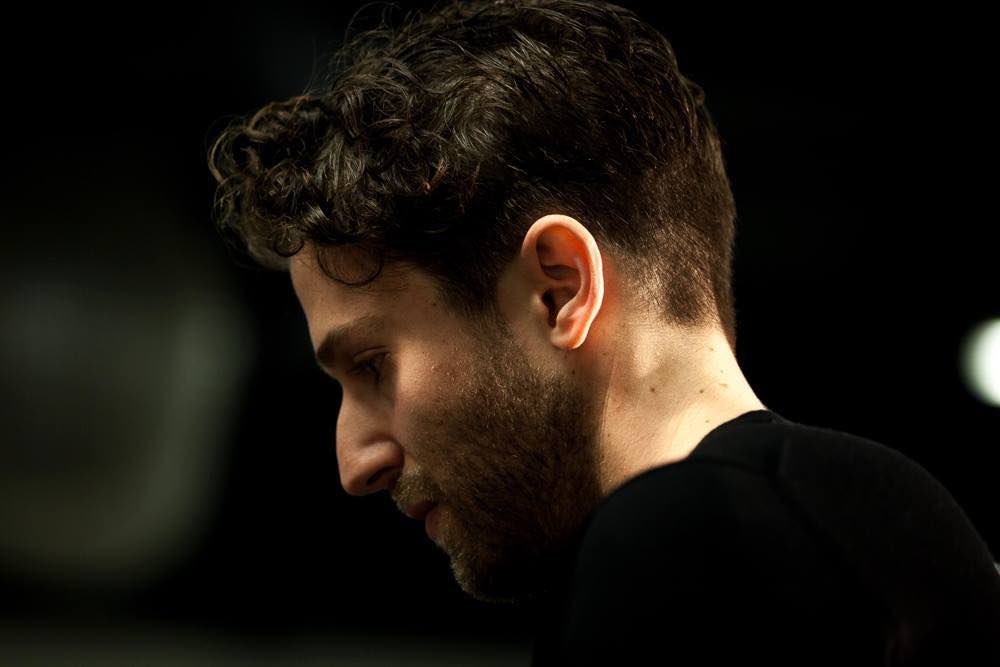 What are your distribution goals going forward?
It was a long process to get certified internationally. Now that we have accomplished that, our goal is to carefully launch in more countries. We can't do that without enough inventory because we don't want to disrupt our relationships domestically. As we grow, we make more products and launch more doors.
Has there been a rejection that's particularly stung?
Still waiting for Net-a-Porter to give us a call.
Reverie premiered with Milk. Why only one product?
At the time, I didn't have the foresight to make anything more than Milk. I looked at the history of hair care, what products sold well and what products didn't. You had Frizz Ease that's well-known, and the frizz category is really big. From using frizz products in the salon, I couldn't stand how they felt on my hands. I realized it is the silicon that has the negative effect. Silicon is like a sweater over your hair scalp. Your scalp produces oil to send to your hair, but, it won't get there if you are using these frizz products, so you get oily roots and dry hair. Silicon is also not a sustainable ingredient. It was a real struggle, though, to create a product that was effective without that ingredient.
Where did the brand and product names come from?
Reverie describes this beautiful daydream and creative moment that you are lost in. That's me much of the day. My receptionist came up with Milk. We wanted to come up with something essential like your eggs, milk or bread, but that also had a seductive quality.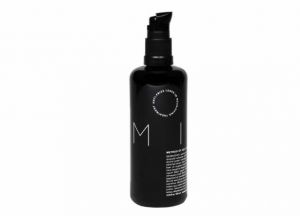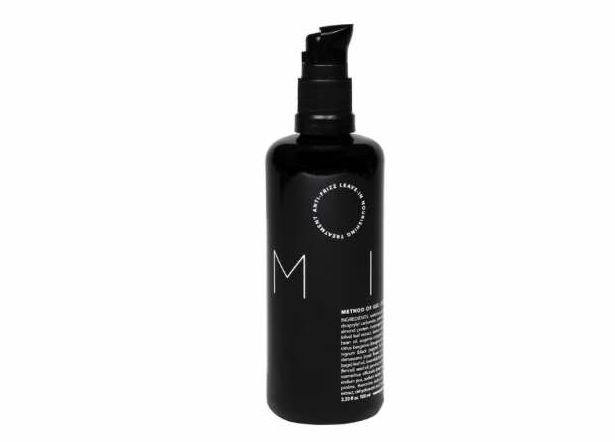 How many Reverie products do you launch annually?
We aim for two launches a year, but sometimes the products just aren't ready. We don't live and die by the calendar. Products are released when they are perfect.
Do you want to keep your salon forever?
I want to do hair as long as my clients will let me do their hair. I feel like I have a testing kitchen at the salon. It's where all the creative hairstyles are born and where all the products are created before we come out with them. I don't see myself sitting in an office ever. I wouldn't do a good job.
What is your approach to fundraising?
We are just flirting with it now and are figuring out what we are looking for. It needs to be the right partner. We have the innovation, but we need help producing more inventory. Retailers around the world are knocking, and we've had to turn away some business because we just can't fulfill it.
What is your long-term vision for Reverie?
I don't see any reason why we can't be the next Aveda. Horst [Rechelbacher, founder of Aveda] was so ahead of his time and was a forward thinker in celebrating natural beauty. We would like to take the torch from him and take it to the next level. There is really no limit because we have the story, the performance and the aesthetic. We just need that investor to get us to the next level.