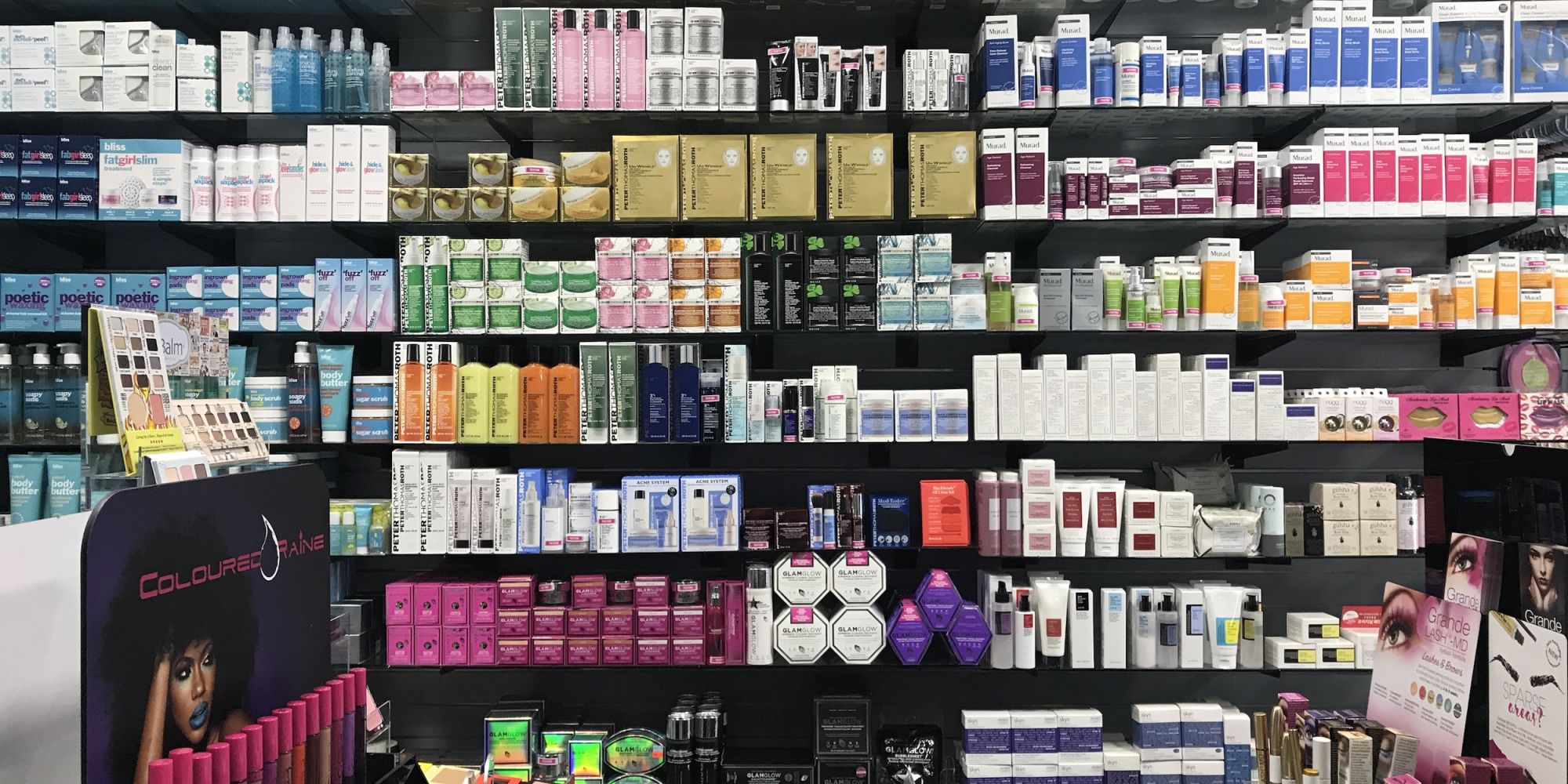 Beauty Emporium Ricky's NYC Is 35,000 SKUs Strong And Still Growing
Since 1989, Ricky's NYC has been the go-to destination for New Yorkers looking to dye their hair pink, buy a Green Lantern costume or find the brightest shade of blue nail polish. What started as a single downtown Manhattan shop has bloomed into a 17-door chain beloved by beauty junkies and industry professionals alike. Beauty Independent spoke with AnnaMarie McConnell, Ricky's NYC's vice president of product and brand development, about the retailer's evolution over its nearly three decades, discovering and bringing on board new brands, working with influencers and playing the New York real estate game.
Who is the Ricky's NYC customer?
We like to say that our Ricky's customer is a wide range of girls and guys. The typical age range is 18 all the way to 40 because of the huge assortment of products we carry, the different price points, the brands — both mass and indie brands. She can be anywhere from a beauty junkie who's really into beauty all the way up to the professional.
How has the Ricky's customer evolved?
Ricky's has been around for over 25 years. Our assortment has changed quite a bit, but still remaining [true] to its core of what its been since we first started. [We] definitely [have] those novelty, hard-to-find items, but we've also grown into a sophisticated assortment as well, specifically with higher price point skincare, higher price point haircare. We still have those kitschy items, silly things that you'll find at the cash wrap.
What are some of your bestsellers?
Our strongest growing categories right now are cosmetics and skincare. Skincare especially has exploded in the past year or so. Our cosmetics assortment was smaller, now, it's grown to over 20% of our total business. Professional haircare has always been a huge portion of our business, but cosmetics is quickly growing and surpassing professional haircare.
What are some of Ricky's best performing brands?
A brand that has been doing really well for us is The Ordinary. It's just exploded over the past year or so. Another brand that has done well for us in cosmetics is House of Lashes. [It's a] really strong cosmetics brand more on the indie side. Pinky Rose is a color cosmetics brand that has completely exploded for us as well. Artist Couture, Angel Merino's line, has done extremely well for us. Bioderma is another skincare brand [that] I feel like [wasn't] as popular. Now they're becoming really big.
How many brands and SKUs does Ricky's carry?
We have 35,000 active SKUs right now and about 700 brands. It's a pretty wide range. That's why we like to say our customer is so diverse, because we cater to everybody.
With such a big selection, is there a sweet spot when it comes to price?
There is a sweet spot by category, I would say. So, in cosmetics, our sweet spot for a liquid matte lipstick would be anywhere from $14 to $16. Our sweet spot for skincare right now would be in that lower- to mid-price point range, but we're starting to see the girl [who] will invest a little bit more in her skincare. The Ordinary, which I said has been selling really well, has a $6 to $10 price point, but we've seen her go up to a $30 to $35 price point because she's investing in that skincare. As far as professional hair care, our sweet spot is anywhere between $20 to $25.
How does the Ricky's team discover new brands?
We walk trade shows a lot. We go to Indie Beauty Expo, we go to CosmoProf, we go to Beautycon. I also do a lot of my research through social media. I'm constantly scouring Instagram, looking at what social media influencers are using. Social media is one of my biggest outlets for looking for brands. I can scour Instagram all day and find new brands. It's like a black hole for me.
When it comes to brands, what do you gravitate toward?
Definitely packaging is a big thing for me. If your packaging sets [you] apart, I love that. Having a really strong brand story is super important. Also, the type of engagement that the brand is getting on social media. Is it authentic engagement? How many followers do you have? Are you getting a lot of comments? Are you getting a lot of likes? Are influencers talking about your product in an authentic type of way, not just an #ad? Things like that are all important to me. Once I get the product in my hands and try it, does it do what it says it's supposed to do? What is the quality like? What does it look like in person? What does it smell like?
Does Ricky's work with influencers?
We have a core set of influencers that we work closely with, and we also have a subscription box called Cult Crushes. We partner with different anchor influencers on the box, and we have influencers curate the box. We've had different influencers do unboxings on YouTube and Instagram. It's definitely super important. It's important for us to not only build our assortment, but also to build our brand presence.
What's the best way for brands to get in front of a Ricky's buyer?
We have an email address where brands can pitch the buyers. It's buyers@rickysnyc.com. We definitely try to look at every email that comes through our inbox, and it's a help to us, too, because we scour the market, and we look through social media, and we go to trade shows, but we can't see everything. So, it's definitely great to get those emails from brands who are pitching us. We've found some great brands that way.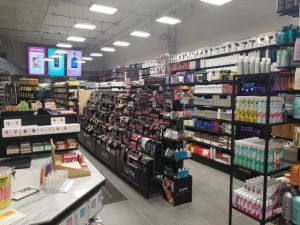 What does your onboarding process look like?
If it's a brand that we want to work with, it's definitely collaborative between the brand and the Ricky's team. We usually set up margin expectations. We usually start with a test unless it's a brand that we feel like is going to knock it out of the park. At that point, we'll start with an all-door buy, but, typically, if it's an indie brand, we'll start with a test in three to five doors. We'll measure success over a 60- to 90-day period from when the brand hits our shelves. At the same time, we're making efforts on our end to market the brand, to promote it through our social media accounts, and we also want the brand to do the same. Blast it out, say that it's [available] at Ricky's.
We also look to the brand to come in and help promote. Whether that be through sampling, or coming in stores and engaging with consumers, setting up demos, things like that. We also do different events, not for every brand we bring in, but for certain brands. A brand [can] let customers know it's in stores by having a small launch event to build awareness. Then, we'll measure success over the next 60 to 90 days and, if the brand is working, we'll expand to additional locations. If it's not working, we'll discuss strategies. Maybe we need to do some sort of promotion or it's time to maybe consolidate.
What have you found works best for in-store events?
It definitely works when there's an influencer tied to the brand or a brand founder that comes out to do a meet-and-greet. Also, if there is a killer call to action like a great discount that night or you can win a certain product. Those are where our events have been really successful.
What margins does Ricky's usually take?
We usually ask for a 55% margin to start, but it's negotiable. We'll work with a brand to find a suitable margin for both of us.
What the percentage of sales is online versus in-store?
Our brick-and-mortar sales are definitely higher percentage-wise than our website, but our website is something that we're working on to grow. Right now, it's a small percent of the business, but we're working on the backend, logistics, fulfillment. That's something we're focusing on in 2018, to really ramp up that business.
Does Ricky's have a sampling program? Is it online and in-store?
We started it at the end of last year. Where we're trying to get to is for the consumer to be able to pick three to five samples when they check out. Right now, we give them samples of our choice, but we would like them to be able to choose moving forward.
What are beauty trends you've seen on the rise and on the decline?
Definitely skincare has been huge for us in terms of growth. More clean beauty, health-conscious skincare as well, incorporating beauty foods — matcha, kale, those kinds of buzzwords — into skincare. Also, preventative skincare is really big with millennials. The ingestibles category is also really big, Hairfinity or collagen supplements, we're seeing those continuing.
As far as color cosmetics, the holographic trend is really big: highlighters, liquid highlighters, getting that glow. Palettes are still really big for us as well. Things that are waning in popularity are the matte trend in color cosmetics. It's been on the downtrend for a while. Charcoal is still really big, but we're seeing it taper off.
How many Ricky's locations are there currently?
We're at 17 locations now: 16 in the city [of New York] and one in Miami.
Does Ricky's have plans to open up anywhere else in the country?
It's definitely a topic of discussion. There's nothing set in stone. We're always looking at different opportunities. So, if something were to come up that we thought would be great for us, we'd jump on it. But, as of right now, there are no official plans to open anywhere else.
Real estate is very expensive. We're definitely trying to maximize the store locations we do have. We just opened our newest location [in New York City]. There was a really good turnout [for the opening]. People were really excited, and the store looks great. We did consolidate some stores back in 2016, and that's put us in a better position to be able to open up these new stores moving forward.