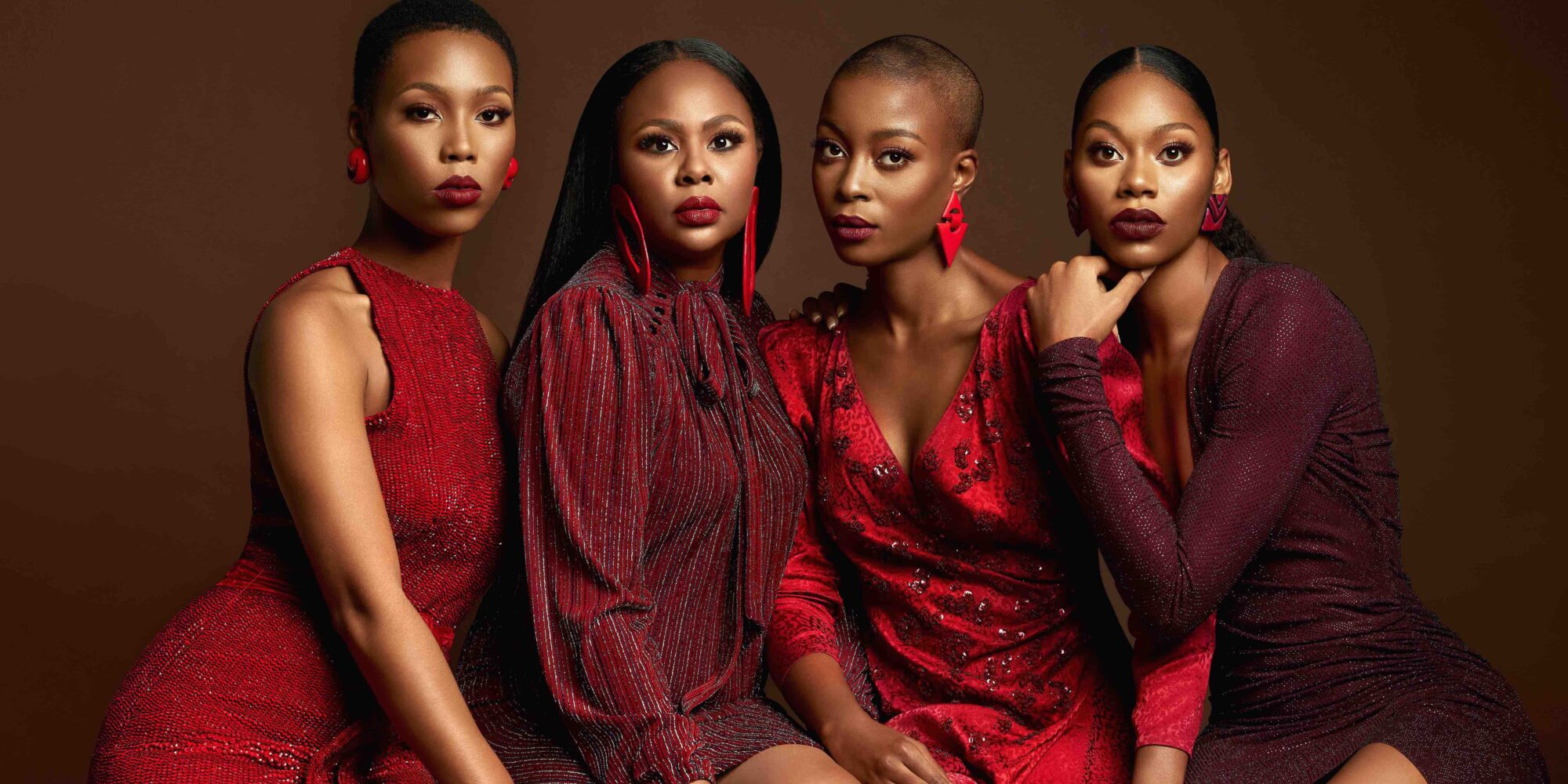 Rufescent Wants All Women To Be Able To Find The Right Red Lipstick For Them
Until Kristin McIntyre was 28, she stuck to colorless ChapStick on her lips. "I'm five-three and super petite, and my lips are just like damn, they're the first thing you see, and I hated the idea of emphasizing my lips more than they already were," says the 39-year-old. "It took a long time to build up that self-confidence."
McIntyre's confidence grew as she aged and balanced four kids with a career as an account manager in the healthcare industry while working as a wardrobe stylist on the side. It was also boosted by the #DarkSkinRedLip campaign Karyn Washington, the now-deceased blogger behind For Brown Girls, started in 2013 in response to rapper ASAP Rocky's claim that only fair-skinned women should sport a red lip. The campaign encouraged hundreds upon hundreds of Black women to post images on social media of themselves in red lipstick.
McIntyre realized the power of a red lip and became unafraid to harness it. "It just makes me feel a certain way. It's hard to describe. I just feel bold. I feel like I can command a room. I feel like people listen and pay attention to me because they're looking at my lips," she says. "If I'm having a shitty day and put on a red lipstick, I feel like, 'OK, I'm back. I can do this.'"
Prior to a house fire caused by a faulty fireplace destroying her makeup collection last year, McIntyre estimates she had 143 red lipsticks from brands such as MAC, Fenty Beauty, YSL Beauty, The Lip Bar, Mented and Chanel. She liked many of the lipsticks she had, but she didn't adore them. She had desiccating lipsticks. She had lipsticks with funky smells. She had shades that were slightly too bright. McIntyre set out to address their deficits and develop the perfect red lipstick in her kitchen.
"I want to be the guinea pig. I want to be able to wear it, not just tell other people to wear it. If I wasn't going to wear my product, I wouldn't expect you to wear it," she says. "Most of the women I know love matte lipstick, but they are hesitant to wear it because the formula can be super dry. I made it a point to make the formula moisturizing more than matte." McIntyre's formula contained hydrating avocado, grape seed, sweet almond and jojoba oils, and vanilla extract to impart a sweet scent.
"If I'm having a shitty day and put on a red lipstick, I feel like, 'OK, I'm back. I can do this.'"
Once McIntyre was happy with the lipstick formula she whipped up in her kitchen, she passed it to a manufacturer to replicate. Together with the manufacturer, she tested 24 red shades she found to suit women of color. On June 1, McIntyre released four of them—Vivrant, a vivid red with an orange undertone; Rudeish, a blue-undertone red; Poparazzi, a berry red with a maroon undertone; and Applebomb, a muted red with a pink undertone—to kick off her brand Rufescent, which is named for the word "rufous" meaning brownish-red or reddish-brown.
"Some women like a darker red. Some women like a brighter red. Some women like a red that's in between. Some want to keep it safe," says McIntyre. "I wanted to launch with four colors to give people options."
Rufescent will continually expand the options it provides. On Sept. 1, it introduced three additional red shades: Runway, Fallback and Scorpio. Another three are due to join the assortment on Dec. 1. McIntyre intends to keep rolling out matte red lipstick shades quarterly to ultimately reach the 24 she initially tested. Then, she expects to unveil different lipstick formats, lip liner, lip gloss and nail polish, all in red shades.
Entering the market shortly after the Black Lives Matter protests in the wake of George Floyd's killing got underway, Rufescent came out of the gate quickly. McIntyre says sales have slowed since the brand's premiere, but remain stronger than she anticipated. She explains, "People are not really going to places as much as they did before, and they have to wear a mask, but women still want to dress up, put on makeup and look cute because they have nothing else to do." McIntyre invested around $20,000 to bring Rufescent to life, and her goal is for it to cross $100,000 in sales by the third quarter of next year.
"What it's really about for me is supporting and empowering each other."
To date, Rufescent's bestseller is Poparazzi. Its audience consists primarily of 25- to 34-year-old women of color, but McIntyre figures about a quarter of its customer base is white women. "I don't want anybody ever to feel like this is just for Black women or Latina women. I want everyone to feel confident wearing a red lipstick," she says. For the holiday season, Rufescent is centering its messaging on gifting because the pandemic is limiting parties.
So far, McIntyre's biggest challenge is educating shoppers on Rufescent's shades. The brand's boxes broadcast the shades of the matte lipsticks inside, and it has pictures on its website and social media feeds of an array of women wearing its lipsticks. However, McIntyre says, "There's a lot more we need to do in terms of getting imagery out there that shows a much broader variety of skin tones wearing our colors to make women feel comfortable."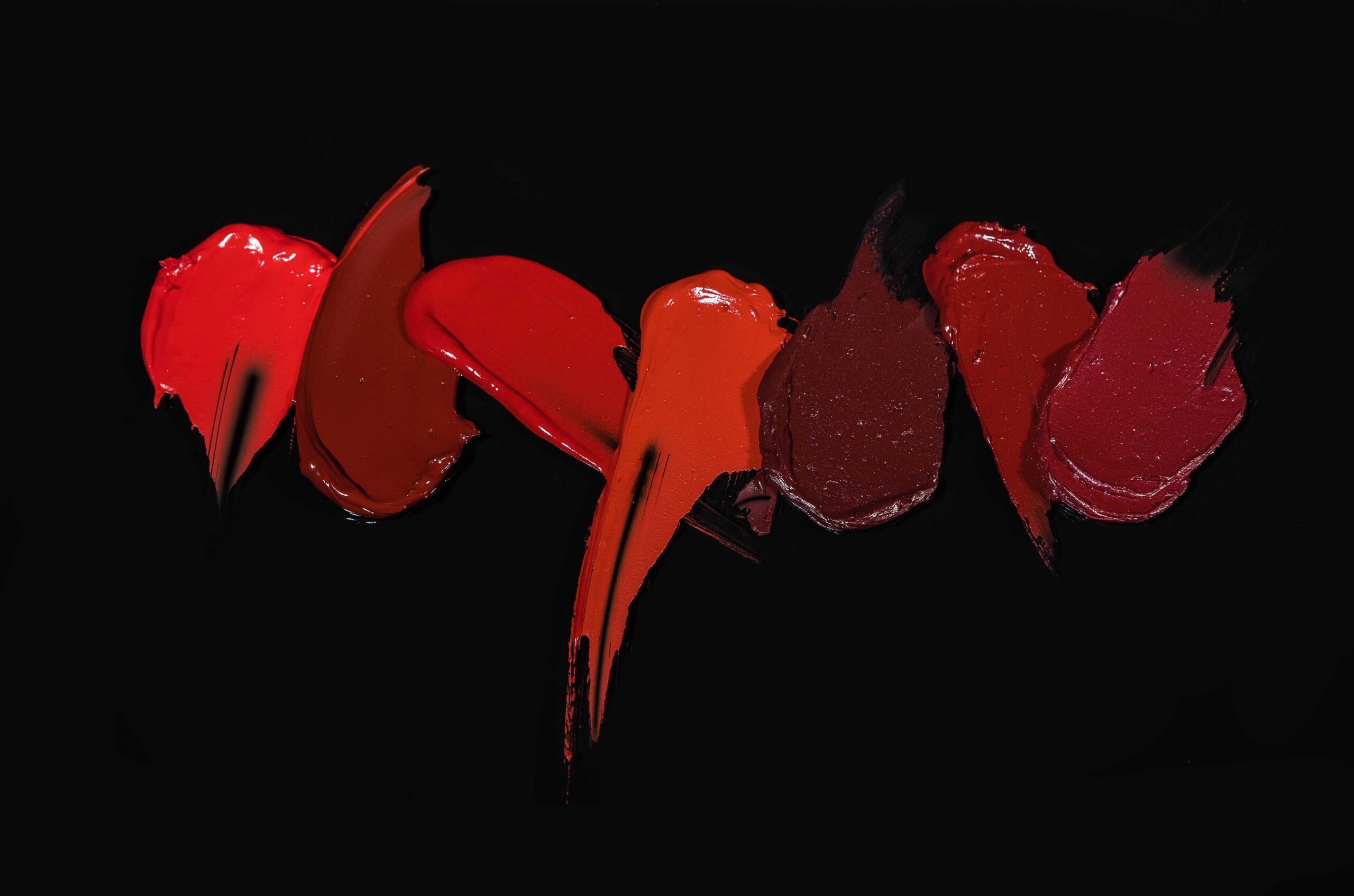 With lipsticks priced at $20 to sit in the middle of the lipstick category, McIntyre envisions Rufescent eventually distributing to large retailers. Nordstrom and Neiman Marcus are on her retail wish list. Now, though, she's concentrating on spas in her local Dallas area. She's instigated a public relations effort to cultivate customers in the city and beyond. She plans to create a foundation to raise awareness about mental health to honor her brother, who suffers from schizophrenia, and Washington, who committed suicide in 2014.
"The purpose of Rufescent was to carry on the movement she started, and it was something to empower me as well," says McIntyre. "I always try to be transparent and share my story. A lot of times, customers have been struggling with the same things I have, and they DM me and share their stories with me. At the end of the day, what it's really about for me is supporting and empowering each other."