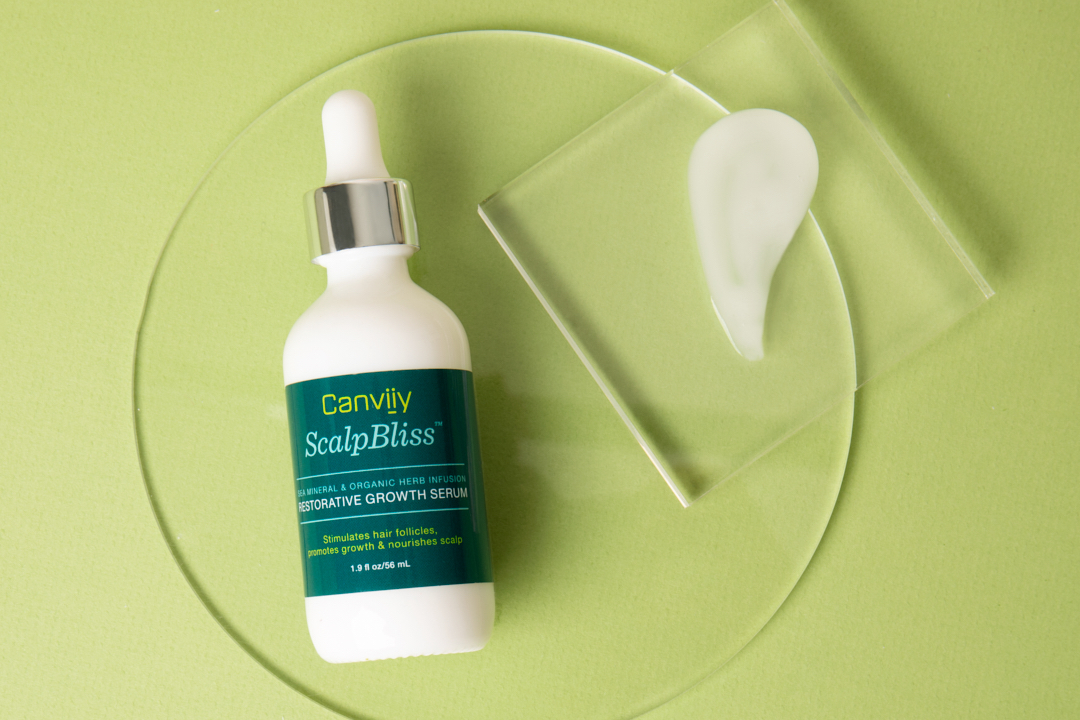 Scalp Care Brand Canviiy Diversifies Distribution As It Grows Its Retail Presence At CVS And Sally Beauty
Sherrel Sampson, founder of scalp care brand Canviiy, is using her head as she expands her business. While Canviiy's retail footprint is increasing exponentially this year, spreading from nearly 300 to over 2,000 doors, she's careful to ensure it's not completely dependent on the whims of retailers as it grows.
Next month, Canviiy is set to scale from 260 to 930 CVS locations, land at 940 Sally Beauty stores and arrive in travel retail with a kiosk concept at Orlando International Airport called Florida Organics by Canviiy presenting it to travelers along with six other brands, including Key West Aloe, Stream2Sea, Healium Hair, Nardo's Natural and Naples Soap Company. Canviiy is also in the healthcare arena at Moffitt Cancer Center and USF Health, and considering a major push into salons.
"Our differentiated distribution channels are definitely different from the average beauty brand," says Sampson. "As things change, we are going to be a strong, sustainable business because we are not focused on one revenue channel, that's really the goal. When you become reliant on one, that can really make or break your business, and I don't want us to have that circumstance ever."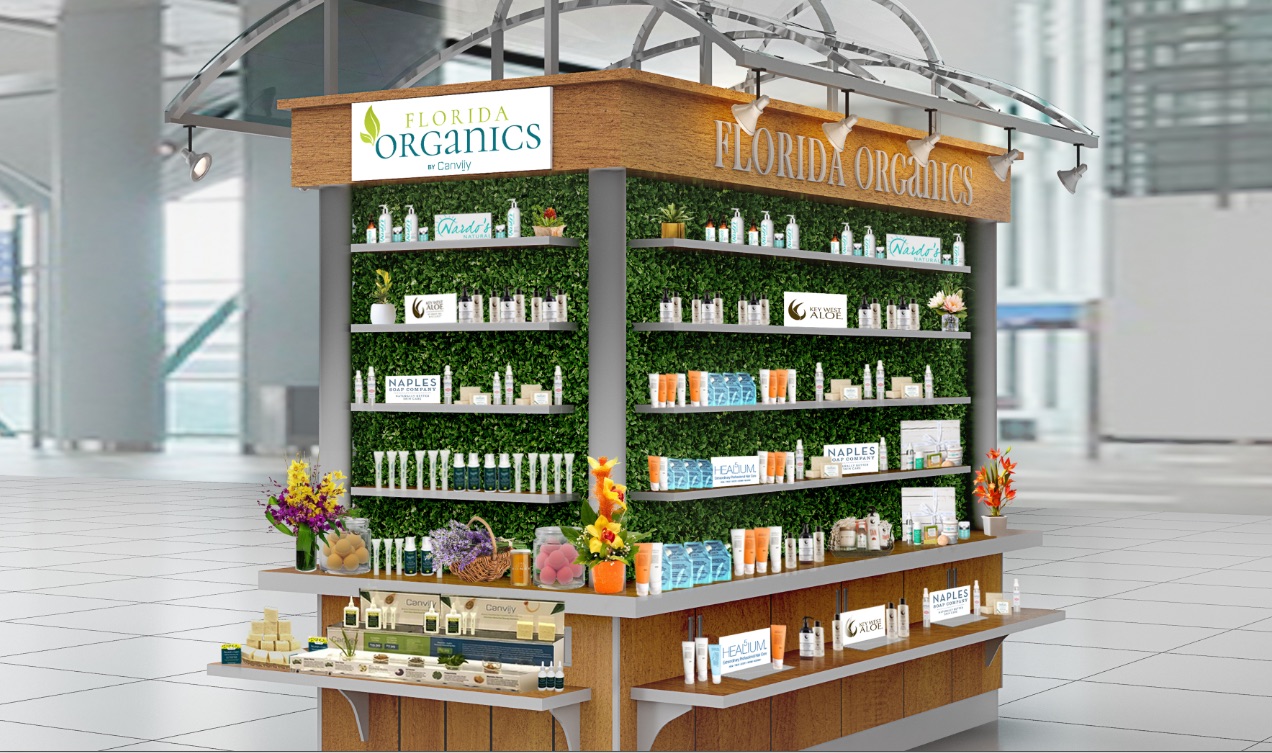 Today, she shares roughly 50% of Canviiy's sales come from traditional retail, and 50% from healthcare and e-commerce. As scalp care became a prominent pandemic concern for consumers, the brand's sales multiplied 9X from 2020 to 2021, according to Sampson. "For 2022, we definitely intend to exceed what we achieved last year," she says.
On top of the CVS and Sally Beauty rollouts, Canviiy is debuting on Walmart's e-commerce portal with three new products: ScalpBliss Hydrate + Strengthen Organic-Based Scalp Balm, Moisture + Repair Organic-Based Shampoo and Moisture + Repair Organic-Based Conditioner. Canviiy previously had only been available at Walmart via its marketplace platform. Sampson describes the lightweight Scalp Balm as the first petroleum-free, non-greasy scalp balm on the market.
"Our differentiated distribution channels are definitely different from the average beauty brand."
The brand has a total of seven products priced from $7.99 to $19.99. Mass-market retailers have wondered whether consumers will pay $19.99 for a scalp product, but Sampson says Canviiy has proven to them its customers will. She explains, "The fact that our formulas tend to overperform is what is driving the repeat purchases in store."
At a cost of about $70,000, Canviiy launched in 2015 in response to Sampson's experience dealing with itchy scalp and not finding botanical products that soothed it quickly and delivered lasting results. Its three legacy products are ScalpBliss Itch-Calming Organic-Based Serum, ScalpBliss Sea Mineral & Organic Herb Infusion Restorative Growth Serum and ScalpBliss Soothing Scalp-Purifying Foam Treatment. ScalpBliss Itch-Calming Organic-Based Serum is the brand's hero product.
Sampson, a longtime marketing executive and former head of marketing at Key West Aloe, emphasizes the organic content in Canviiy's formulas and its proprietary creations distinguish it in a segment that's drawn plenty of brand entrants lately. "Either brands are going to commit to continuing to build great scalp care or they're going to basically go on to the next category, whatever is hot next," she says. "For us, scalp care is really the foundation of the brand, and we are going to continue to innovate based on that as our foundation, not based on trends. Because consumers and retailers alike are understanding the importance of scalp care, I think the category is here to stay."
Canviiy's core customers are professional women aged 25 to 55 paying attention to labels. Sampson estimates 60% of the brand's customers have scalp and skin issues. Since those issues don't stop at the hairline, Sampson believes Canviiy can extend into body care. Already, healthy demand for its Nourish + Calm Natural Cleansing Bar has demonstrated to the brand that it has license to progress down the body. Supplements are on the product roadmap, too.
"The fact that our formulas tend to overperform is what is driving the repeat purchases in store."
International distribution is on the roadmap as well. Canviiy has audiences in countries such as United Kingdom, Australia, Canada, Denmark, Germany and France, but Sampson is interested in it being on the ground globally, particularly in the Caribbean, where she's originally from. In the United States, the brand is in talks with another healthcare partner and a national salon distributor. A professional line is a possibility. A key priority for Sampson is placing Florida Organics by Canviiy kiosks in more Florida airports. "You normally see the MACs and Estée Lauders of the world in airports," she says. "You don't normally see homegrown brands in airports."
Early on, Sampson received a lesson on the value of diversifying distribution. Canviiy had been in as many as almost 200 Target doors, but a buyer switch at the chain wasn't advantageous to the brand, and it was transitioned online. The Target partnership, however, helped Canviiy grasp retail and how to finance it. The bootstrapped brand, which is on Amazon and arrived at 10 J.C. Penney doors last year through its relationship with Thirteen Lune, has tapped invoice factoring.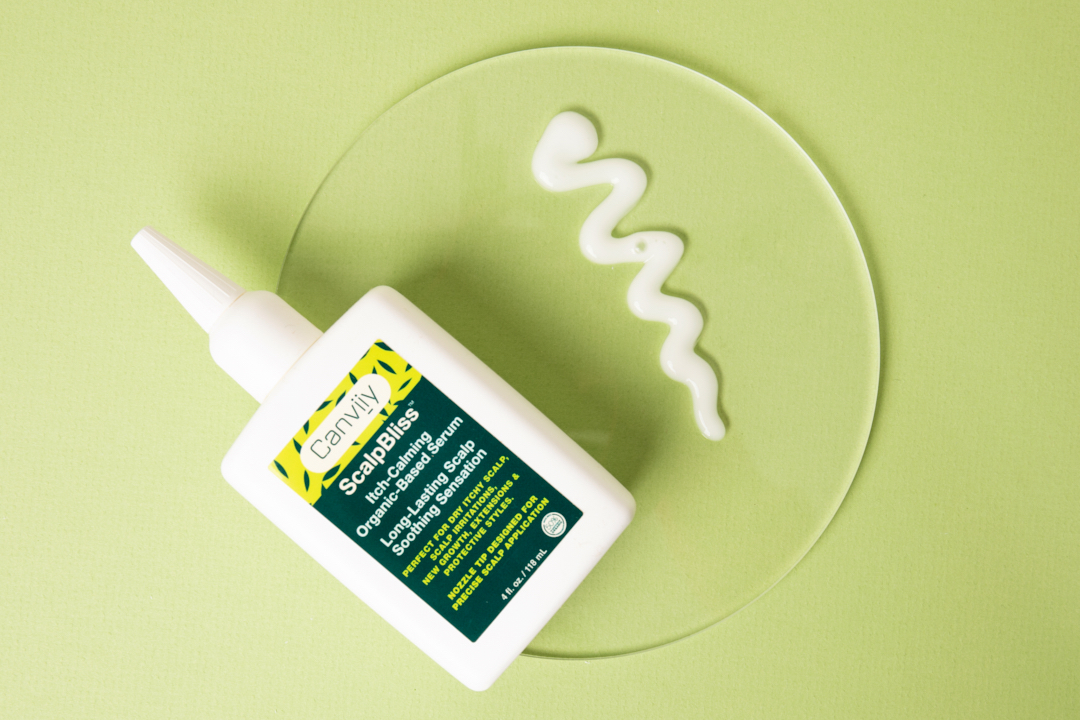 "As we started to grow, as a founder, I had to decide, 'Do I want to go down the fundraising path? How important is keeping equity to continue to have a voice in the company?" says Sampson. "I had great conversations with some of the leaders of Vogue International—those that sold the business to J&J—and my question to them was, 'How did you grow the business without giving away all of your equity?' They were kind enough to tell me that invoice factoring was the cost of doing business as they grew. If they'd done it and sold to J&J for millions of dollars, that's the path I decided to go on as we grow."
Another lesson Sampson has learned is that a supportive team is crucial. Last year, her baby died seven days after she gave birth. "In the hospital, I was sending out purchase orders and making sure we were moving on our commitments for 2022. In that process, I realized that I had failed as a leader," says Sampson, who has two older daughters. "I failed the company, and I failed myself because I didn't prepare the team for if I had to go into the hospital, and purchase orders had to be fulfilled and manufacturing had to go on. I didn't train them on that part of the business because I handled that, that's what I do."
The realization that she needed team members to handle responsibilities she generally took on prompted her to hire a director of operations. Currently, Canviiy's team has six people. "We definitely try to keep a work-life balance," says Sampson. "As we continue to grow and build upon our culture, our hope is to keep a great culture."