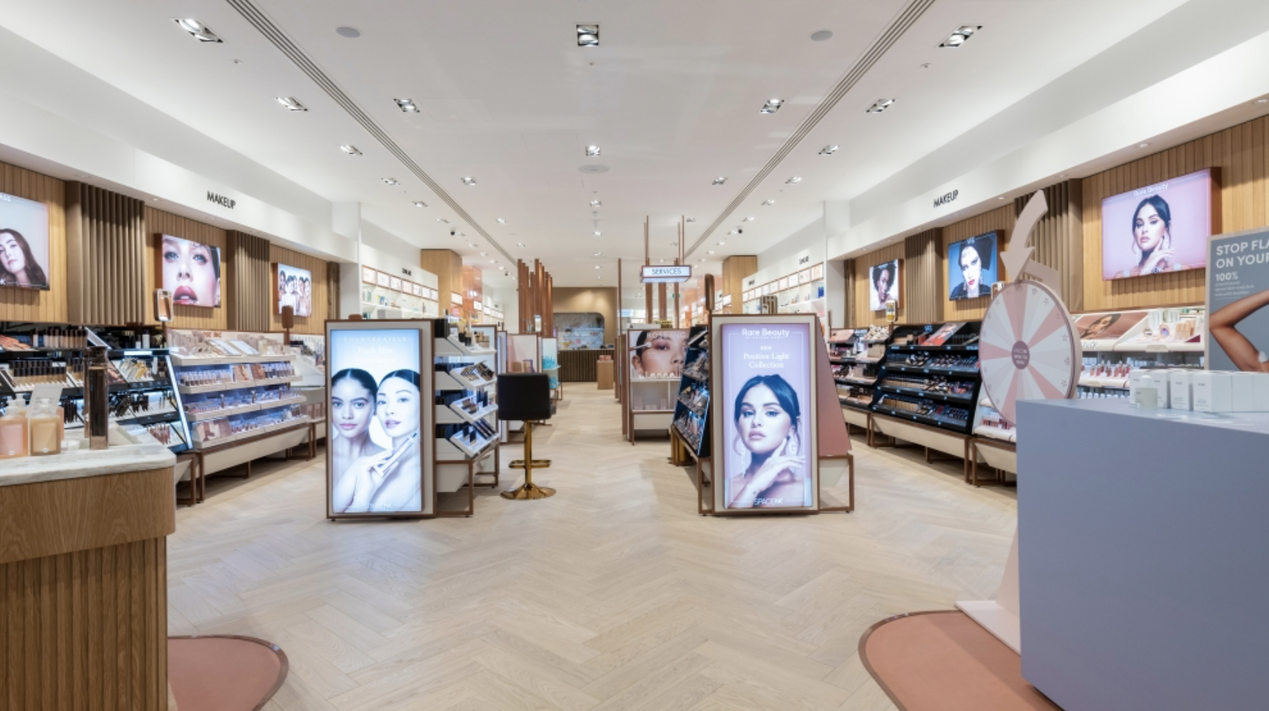 On The Brink Of Sephora's UK Return, Wizz Selvey Sets The Record Straight On British Beauty Retail
Brick-and-mortar retail in the United Kingdom has yet to recover from pandemic-related closures.
High-street foot traffic numbers registered a 3-year low last year and e-commerce players continue to take market share from physical stores. Over 17,000 British retailers closed their doors last year, the highest number in four years, per the Centre For Retail Research.
While the rest of the industry licks its wounds, beauty retailers are doubling down on U.K. stores. Harrod's standalone beauty concept, H Beauty, more than doubled its physical footprint between 2021 and 2022. Space NK recently opened a 2,500-square-foot flagship, its largest location to date, in the Westfield London shopping center after unveiling a new experiential concept format at Battersea Power Station and upsizing its Covent Garden store in 2022. The prestige beauty specialty retailer is reportedly planning to open four stores this year.
Sephora will soon join Space NK at Westfield London with a nearly 6,500-square-foot store, marking its return to the U.K. following a 2005 exit. The LVMH Moët Hennessy Louis Vuitton-owned retailer has been heading in that direction since its 2021 acquisition of the beauty e-commerce platform Feelunique. Feelunique was rebranded as Sephora's U.K. website last year.
Beauty Independent spoke with Wizz Selvey, founder of the retail strategy agency WIZZ&CO who was formerly at the helm of beauty buying for the department store Selfridges, to dive into the dynamics of the Sephora/Space NK showdown, how U.K. shopping has shifted post-pandemic, and British beauty retailers and trends to watch.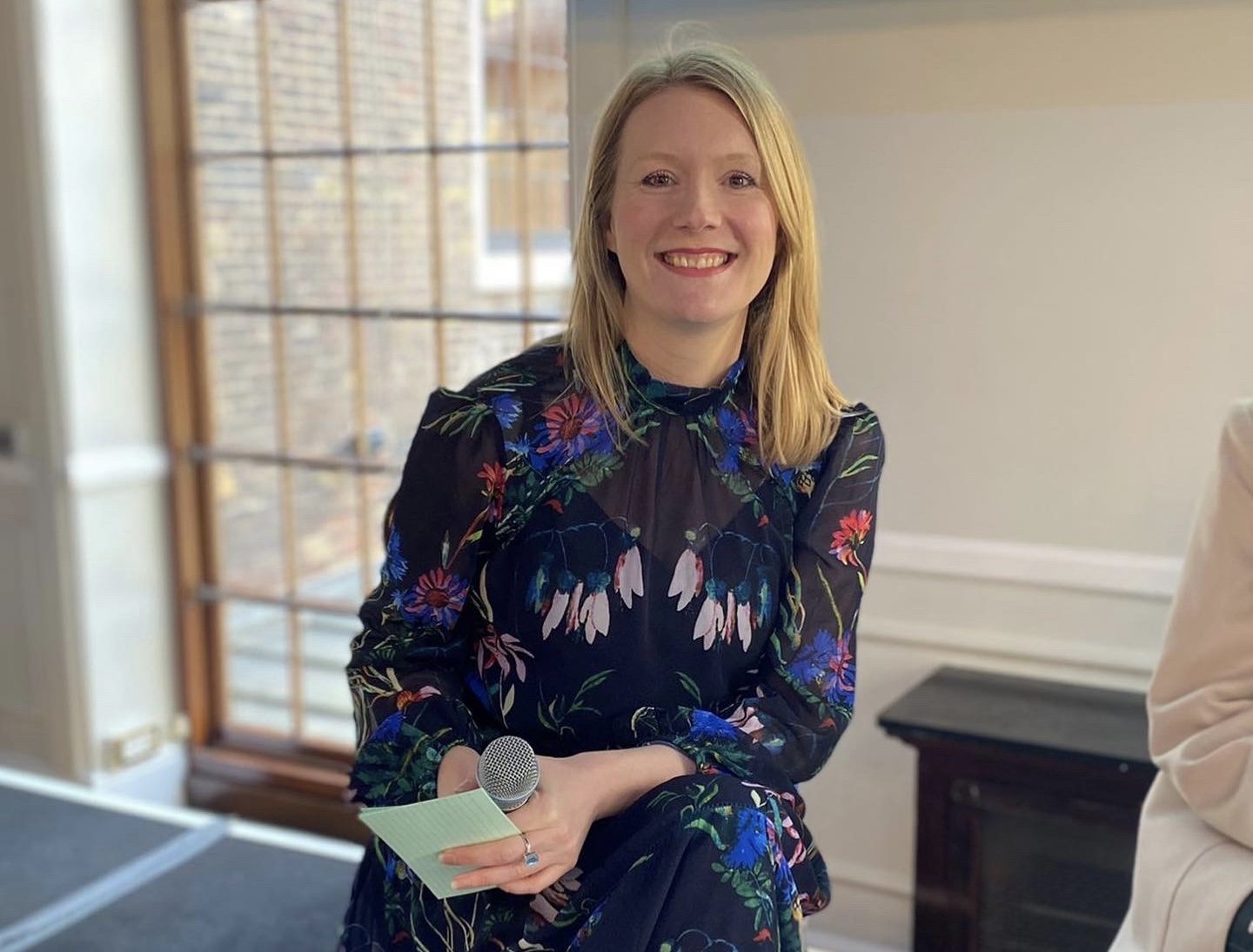 What's driving customers back to beauty stores after the pandemic? How have buying behaviors changed?
It's very similar to America in a way. Pre-pandemic, 80% of beauty purchases were made in store, which I think is almost identical to the U.S. So, it's just that desire to try, play and experiment. I think people could try a certain amount of beauty online, but, ultimately, it's a really tactile and playful process that people want to experience in store.
From a human point of view, a lot of people have wanted to meet up and socialize again. There's these big hubs, particularly in London, like Oxford Street and Soho, but also places like King's Cross, where all the train connections are. Battersea Power Station opened a couple of months ago, which has a big Space NK. That's a hub in the south that people go to that has a mixture of retail, entertainment and shopping. So, there's a reevaluation happening in regard to what surrounds retail.
Certainly Westfield, where Sephora will be opening and where Space NK just opened their biggest format store, is changing. It's always been a great destination for restaurants, dining, meeting and entertainment, but they're definitely looking to make it as experiential as possible because some of the retail there hasn't worked. For example, they put up a big luxury designer area with House of Fraser that didn't work so well. They're looking to remodel that and probably taking some of the learnings they've amassed internationally.
Pre-Christmas, our postal service Royal Mail went on strike, which was a nightmare for e-commerce businesses. That encouraged more footfall into retail before the holiday, which was great for physical retailers.Then, there's the train strikes, which have been ongoing for months across the country.
A lot of people shopped more locally during the pandemic, whereas pre-pandemic everything was very London-focused, particularly on beauty pop-ups and exclusive launches. Brands are now really seeing this shift as an opportunity to do things outside of London, which is exciting. To the same point, many of the new beauty entrants have also had a regional presence as well. Next Beauty, for example, has opened stores all outside of London. Harrods has done the same with their H Beauty stores and Flannels, the luxury fashion retailer for gen Z, as well.
I personally think it's a really exciting opportunity. Everything was too London-centric for brands beforehand, and you can get much more engagement doing pop-ups and experiences outside of the city because there's less competition. There's been a bit of a diversification of where people are shopping.
Are store formats changing?
A lot of retailers are assessing their store portfolios and looking at what's working. John Lewis, for example, has closed a lot of stores so they can invest more in the ones that are working well. Beauty has always been big for them, so they'll be looking at whether they can allocate more space to the category.
Same thing with Fenwick closing its flagship location on Bond Street last year. Next is a huge business in the U.K. for fashion, kids and home. Some of their stores also have beauty as well. They've got a really strong e-commerce platform and a big physical footprint, so it's very easy for customers to click and collect their purchases.
Space NK is expanding their portfolio with some of these bigger flagship stores in Battersea and Westfield. They're still very London-focused, but what's really powerful about Space NK's business is the smaller format stores that they have within these local, affluent towns that are up and down the country. They're very boutique-feeling, and they've got a very loyal customer base.
Which retailers are really winning with their beauty propositions?
Destination beauty is still big. You still have Selfridges and Harrods because they get all the global exclusives from the brands. Selfridges has stores outside of London as well, which is really important. They have two in Manchester and one in Birmingham. So, that does give it more of a regional presence.
But there's a real shift happening now since The Hut Group bought Cult Beauty. Things are changing, and it's opened an opportunity for Space NK to get back the footing they had lost. Cult Beauty took a lot of their market share when they first launched, but Space NK survived, and now they're getting more exclusive launches than they did before.
I think this is a massive opportunity for them to reestablish themselves as that go-to place for the newest, hottest undiscovered brands because suddenly Cult Beauty isn't quite cult anymore. The founder left and the company got re-platformed. So, I think Space NK is really one to watch over here.
What are your thoughts on Space NK versus Sephora? Do you think Space NK will have to go on the defense?
There was big excitement in the U.K. about Sephora launching. There were branded taxis and tubes everywhere, and then everyone was like, "Yeah, but where's the store?" Anyone who's British knows Sephora because they've gone on holiday and shopped in a store. They've haven't gone on holiday to buy something online. Stores are very important.
So, they're waiting and waiting, and it feels slow to roll out. It'll be one store. Then, where's the rest of them? I don't know anything at all about their strategy, but I feel like they'll probably take it quite slow.
I do think the Sephora and the Space NK customer will be slightly different. Space NK has a slightly older, more affluent demographic. I feel like Sephora's branding and ethos are more playful, more experimental, and their brand portfolio is different.
Space NK feels a bit more grown up. It has the highest price point for a minimum spend, which really indicates that people are spending a lot of money in every transaction. That being said, there will be some crossover between the two.
I think it's a safe bet that Sephora has gone to Westfield. I think they should probably be more central, but there's stiff competition there with Liberty, Selfridges and Harrods. Those are massive businesses, and a lot of those big retailers will be having conversations about exclusivity within a certain radius.
Sephora coming in has got to be shaking up the dynamic.
Before Sephora came, things were starting to become saturated with other people moving into the market like Next and Flannels. Now, those two aren't competing with each other because their demographics are quite different, almost like Sephora and Space NK. They still are new entrants to the market though, with Next taking market share away from John Lewis, for example.
But we have seen the demise of department stores like House of Fraser and Debenhams, which were big beauty players. I think a lot of their market share was taken by some of the pure-plays at that time.
So, it's all this expansion and contraction happening. There's been some acquisitions, of course, like Feelunique by Sephora and Cult Beauty by The Hut Group, but they haven't merged per se. It's just a replacement. Beauty always grows, but is it growing that much?
Who will Sephora directly compete with, if not Space NK?
Boots is a really interesting one. They've really expanded their premium offer over the last few years. They have their loyalty program, which Sephora also has, but it's a similar shopping experience between the two. It's the same gondola style, whereas Harrods and Selfridges have those big counter experiences. Boots has that high-low product mix with their own brand. It's going to be a very interesting to see how things shake out.
What are some trends you're tracking?
The intersection between premium and mass is interesting, especially when you think about the cost-of-living crisis that we're in. You're still going to have luxury cosmetics, but then there's this big expansion of mass, and I think there's going to be a falling away in the middle.
How can you still have a luxury experience regardless of the price point? We've had a bit of that with brands like The Inkey list and The Ordinary for some time, but I think that will expand into other categories as well.
The conversation around hormones is going to be massive as is the holistic side of things and the personalization of categories like vitamins. Anti-aging from inside on a cellular level is also intriguing people now.
I think brands that create products for key life stages are going to be big. I've got this new brand I'm working with called The Face Planner, which creates dermatologist-approved products for your wedding day. So, it's all about, This is the regime that you need to use for three months before the big day. The founder can then evolve the routines to suit other events and life stages like pregnancy, for example.
There's actually a few other well-being and personal care brands launching in the U.K. right now that are focusing on that lead-up period to a wedding. That's borne out of the pandemic period when people couldn't get married for a while.
I've got another brand that's just about to launch that's focused on acne body care. There's lots of acne products out there for the face, but there's not much about body care for acne sufferers. So, positioning is getting really specific, and brands are starting to niche-down into subcategories within subcategories, which I think is good.