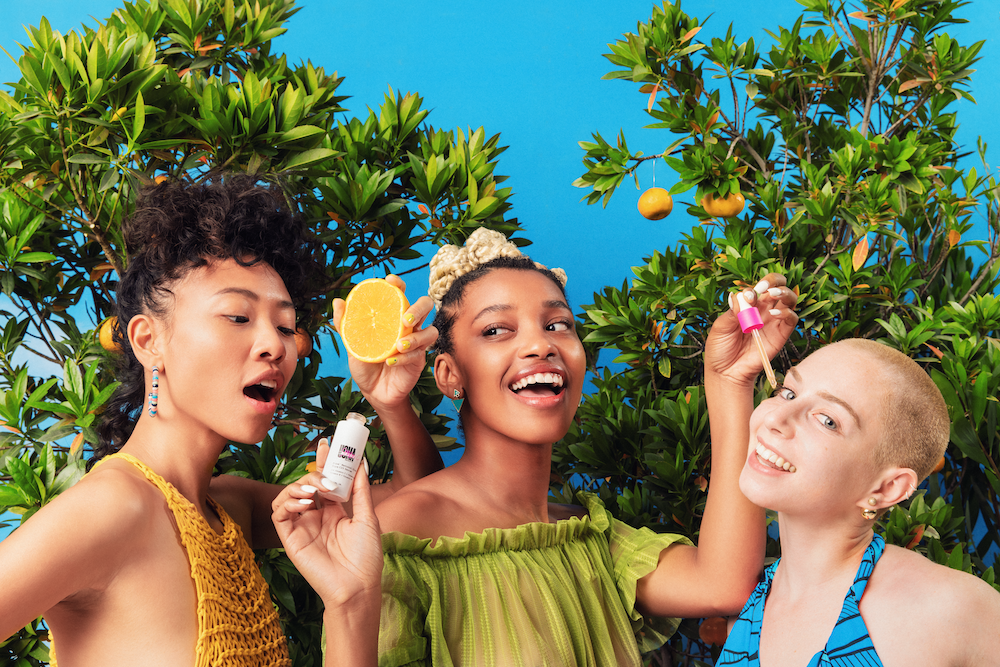 Sharon Chuter On Her Accessible Brand Uoma By Sharon C. Launching At Walmart And A Year Of Pull Up For Change
Launching today exclusively at Walmart, Sharon Chuter calls her new makeup line Uoma by Sharon C. a "simpler, more attainable" extension of her original brand Uoma Beauty.
"It continues the story that we started around truly being a home for everybody and saying all are welcome to our beautiful tribe," she says. "It's bringing in a more accessible version of beauty in a way that is true to what we've always promised to do, which is put the consumer first and the industry last, and making the beauty industry less exclusive and more inclusive."
Created with the gen Z consumer in mind, Uoma by Sharon C. has recyclable packaging, biodegradable makeup wipes, and vegan and cruelty-free formulas. The brand is available at 3,365 Walmart stores out of about 4,740 total in the country, and on the retailer's and Uoma Beauty's website. Everything in the six-product debut collection is under $25, not an easy task to achieve, according to Chuter.
"The only reason we were able to pull off the prices that we are is because we already have an existing business," she says. "The fact that we're feeding off an already existing infrastructure really delivers some good savings." Walmart also helped. Chuter says the chain was aligned with her on pricing and, "as such, were really good with us when it came to their margin expectations."
Uoma by Sharon C.'s products are Go Awf! 2 In 1 Water-Activated Cleansing Wipes, Go Awf! Au Natural Cleansing Oil, Supa'Natural Glow Vitamin C Serum, It's Complicated Glossy Lip Tint & Oil, Flawless IRL Foundation and Badder Boom Volumizing Mascara. Uoma Beauty's foundation range was heralded for its impressive 51 shade offering when it launched, and Uoma by Sharon C.'s 30-shade lineup is a noticeable drop.
Chuter says the shade number decrease is due to the performance of Flawless IRL Foundation. She describes it as akin to a BB cream that builds up to full coverage with shades developed to be "malleable and flexible" to enable customers to easily find the shade that matches them. Chuter says that for "those kind of products, you don't need an excessive shade range. So, when you think about it, 30 is actually a lot." The products include QR codes that lead customers to a shade finder.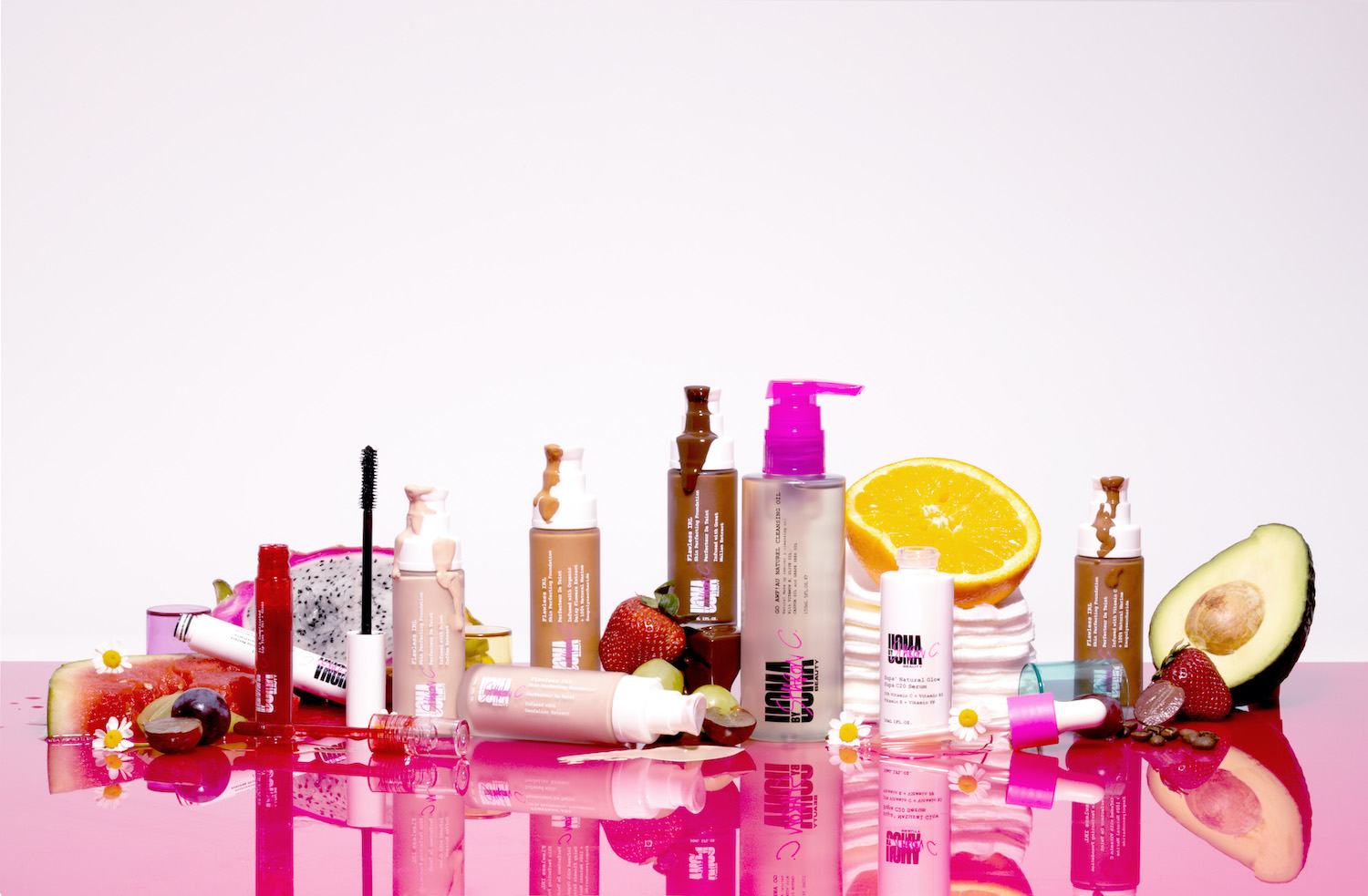 Walmart reached out to Chuter in December of last year about a partnership. Amid the surge in support for Black-owned businesses following the murder of George Floyd, she was wary of retailers picking up Black-owned brands to fill a quota. "I always say to retailers, 'If you're looking for your token Negro that's going to go out there and help you tick the Black-owned box so that you can hit your 15% pledge quicker, I'm not the brand for you,'" she says. Chuter believes Walmart saw her brand for what it was. "It's game-changing and really revolutionary for them in terms of the consumers it's going to serve and the needs they're going to meet there," she says. Industry sources estimate Uoma by Sharon C. will reach $40 million in retail sales in its initial year on the market.
The retailer proved itself to Chuter by offering support. "I remember going into the meeting with them and one of my big things was, 'Hey, you've got to show me what you're going to do with this brand even before we sign on the dotted line,' which is a very different approach," she says. "They came in with 18 people into that meeting and showed us everything" from what the landing page was going to look like to the marketing plan. "We had access to everybody from the leadership team all the way down," says Chuter. "Everybody's involved in this project and, when you see something like that, come on, that can't be tokenism."
Uoma Beauty is currently available in Ulta Beauty, Nordstrom and Selfridges. Chuter's business's high-low retailer partnerships correlate to her shopping habits. "I buy H&M, I buy Zara, I buy Balenciaga, I buy Ralph & Russo," she says, adding, "I am from the millennial generation where we started this. We don't really care about categories. Luxury is no longer defined by brand name." Chuter points to Sephora's recent partnership with Kohl's and Ulta Beauty's with Target as examples of democratization in the beauty space. "The retailers have come to a place that brands haven't come to yet," she says.
The hope is that Uoma by Sharon C. will expose consumers to the Uoma name and spark their interest in purchasing Uoma Beauty's products at the stores it's in or on its site. "It brings them into the brand and, then, they go, 'You know what? I want to see what the service elements of this look like. I want to fully immerse myself into this brand,'" says Chuter. "And, then, they come into our Nordstrom where it's the beautiful big counters, you have staff, you have the servers. So, it's two very different propositions that are completely complementary to each other."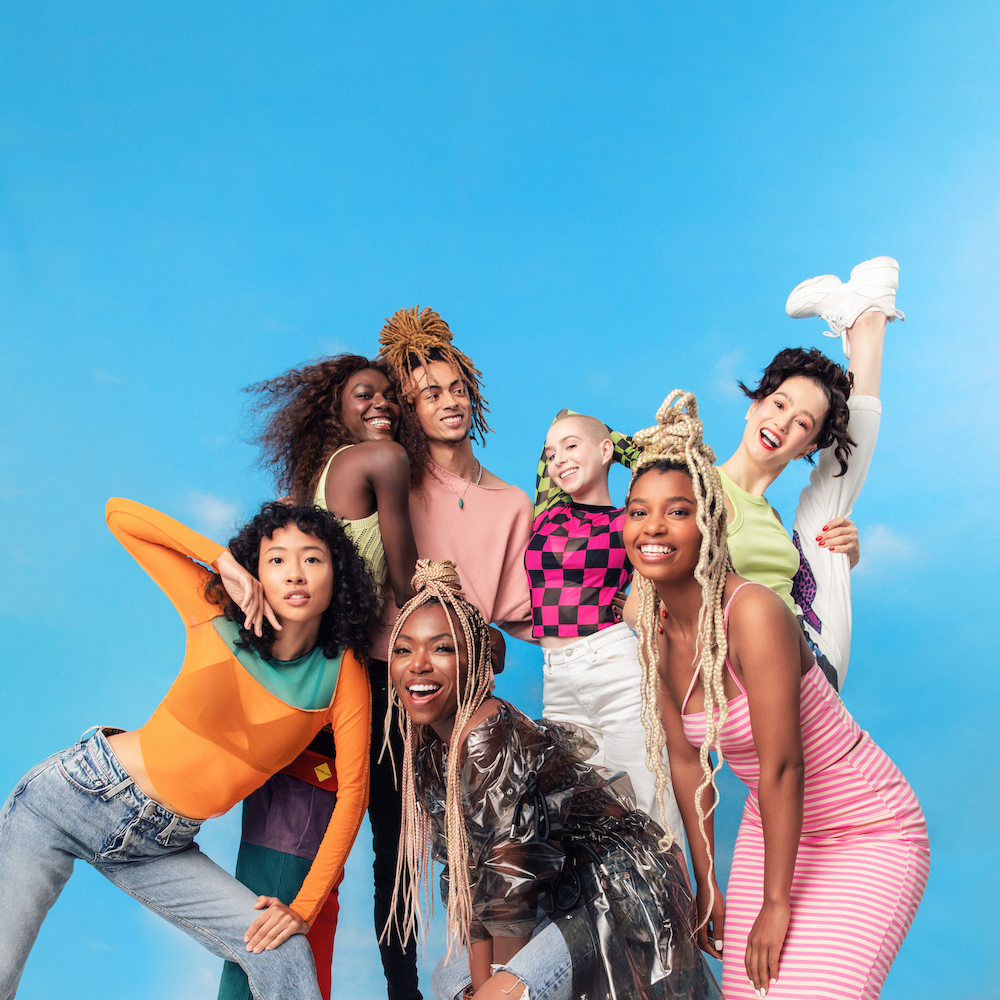 When Chuter introduced Uoma Beauty at Ulta Beauty and Selfridges in 2019, she almost went bankrupt. "I had no idea how to pull it off, none of the money to support the inventory," she shared with Beauty Independent last year. Uoma by Sharon C. cost 3X the amount to launch as Uoma Beauty did, but Chuter learned how to manage it from her past experience. "I didn't want to raise any external capital. I wanted to figure it out myself without asking any of my present investors to give me any more money," says Chuter, who raised $3.5 million to launch Uoma Beauty and has guided the brand to its sales multiplying 10X year-over-year. Better terms with Walmart were critical to allowing her to execute Uoma by Sharon C. without a sizable capital infusion. "A lot of the times we will focus on the marketing exposure and neglect things like getting paid in X, Y set days versus 60," she says. "A lot of people don't understand the value of being paid quicker. It makes a huge difference to your cash."
Chuter kicked off the Pull Up For Change initiative last year urging brands to disclose the number of Black employees they have at the corporate level. For Black History Month this year, Pull Up For Change spearheaded a Make It Black campaign with brands like Briogeo, Maybelline and ColourPop redesigning the packaging of their most popular products in the color black. The gross profits of Make It Black contributed to Pull Up For Change's Impact Fund slated for Black-owned businesses and founders.
A year following the establishment of Pull Up For Change, Chuter says the momentum isn't as strong as it was last year, but that's to be expected. "I'm excited about the impact it's had and it continues to have. We're still working with brands to hold them accountable and transparent," she says. "One year later, what excites me is that we're still having this conversation. It's important. We cannot take our foot off it. Otherwise, it's like the '90s again, where everybody talks about it and, then, they move on."
As for future plans, well, Chuter doesn't really have any. "I am actually an anti-strategy strategist," she says. "If I had created a plan of where we're going to be in two years, it would not have involved launching in 3,365 doors. Pull Up For Change was not planned, it was an emotional reaction. Make It Black wasn't on our calendar even as of September of last year. The Walmart partnership was not on the table until December of last year…I always say to people that everything that's happened to me in life has just happened. All I can do is prepare myself."