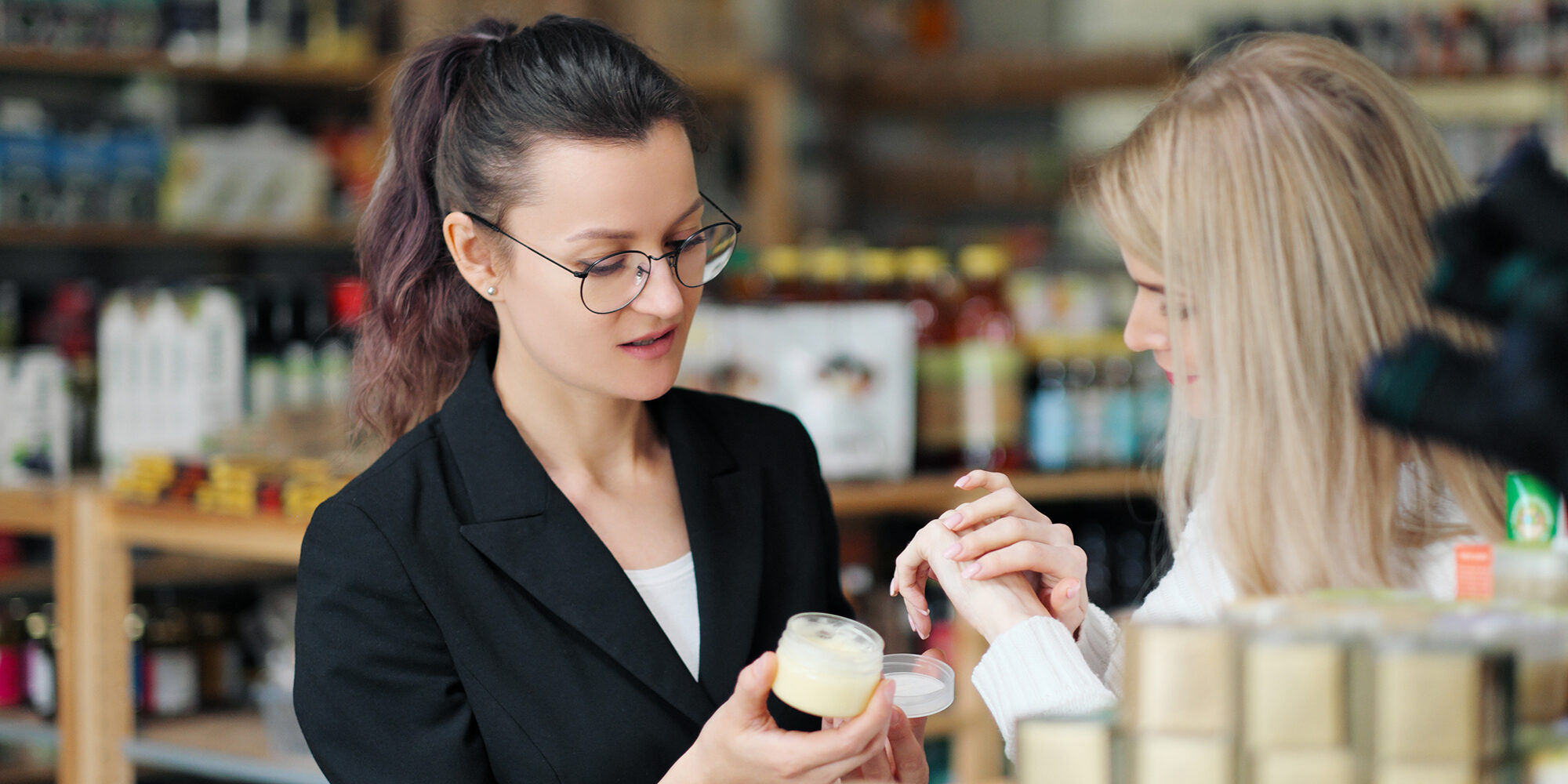 Six Tips For Succeeding At Retail As An Indie Beauty Brand 
"A brand's job isn't over once they have that first purchase order in hand," says Natasha Goldberg, who heads the retail success team at
Adit
, a program from Beauty Independent parent company Indie Beauty Media Group assisting retailers with building beauty assortments. "In fact, it's really just the beginning." 
She points out there's a ton of work that goes into making a product fly off the shelves at retailers—and she should know. Adit is a partner to 17 retailers, including Asos, Bluemercury, Credo, Ulta Beauty, Neiman Marcus, Whole Foods Market, Grove Collaborative and Saks Fifth Avenue. Recently, it revealed Beauty Heroes has joined its roster, and an 18th retailer will come on board next month. The program provides brands with pitch training, and insights from retailers on pricing, ingredient standards, category preferences, selection gaps and backend infrastructure. 
While beauty retailers vary widely, there are commonalities among emerging brands that are top performers at them. Rooted in their experiences presenting products to retailers for Adit, Goldberg and her colleague McKenzie Hunt, a curatorial specialist, identified six key success factors for brands aiming to excel at stores.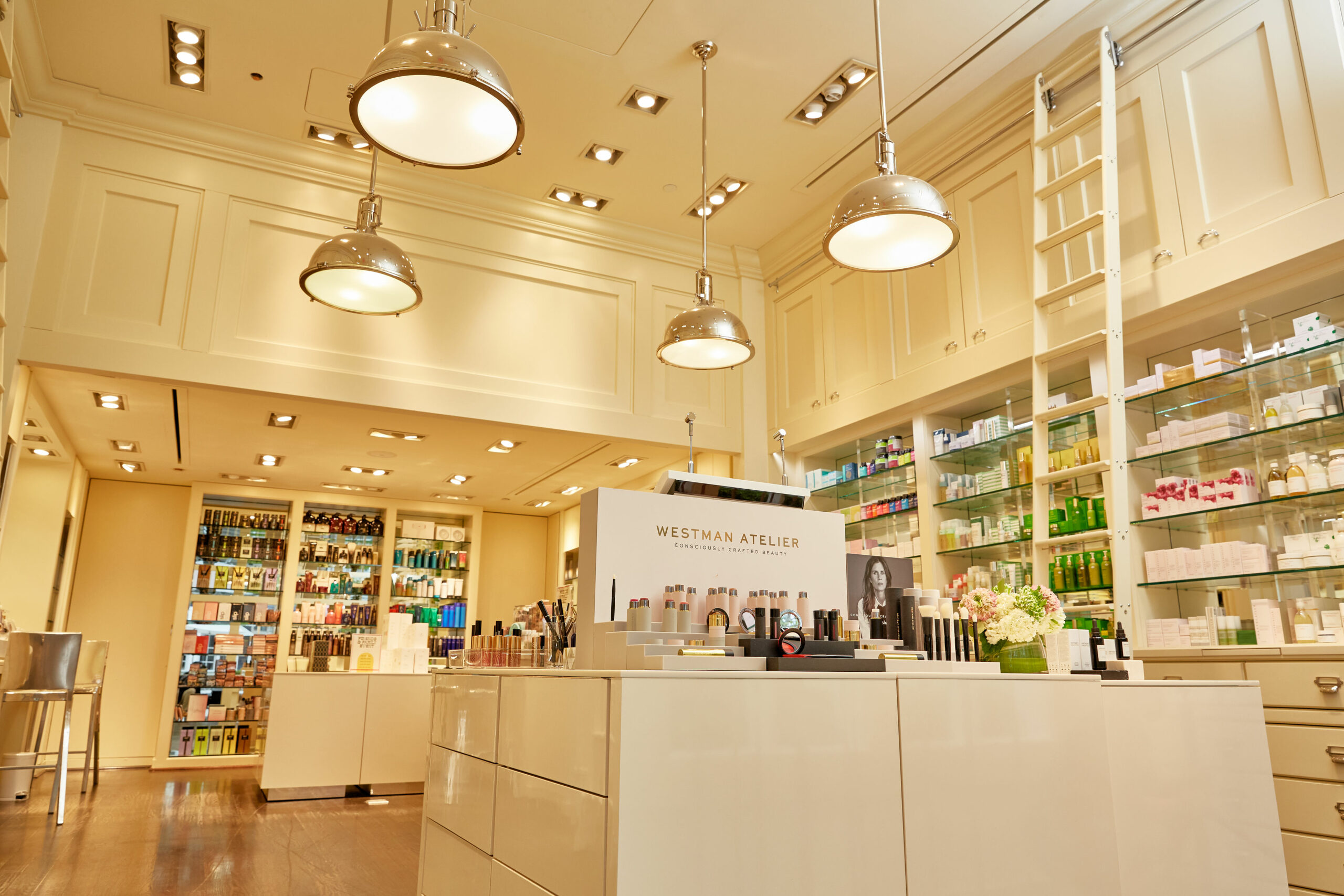 1. Founder And Team Involvement 
Founders need to be willing to step into the spotlight. "Consumers genuinely enjoy getting to know a brand founder and retailers can leverage a founder's ability to connect with shoppers," says Goldberg. "Whether they are an educator in this space, write blogs or someone who will just hop on a retailer's Instagram and answer questions, having an outspoken face of a brand makes a huge difference."
Indie beauty brands frequently have a compelling founder story and genuine passion behind them that drive buzz and give them a leg up on corporate brands. "Think of what Dr. Barbara Sturm does," says Goldberg. "She devotes a lot of time to personally marketing her brand, even on her own Instagram." Sturm has filmed a series of "Skin School" YouTube videos, including one with stockist Violet Grey's founder Cassandra Grey that went live in March. 
"She isn't shy about being out there and speaking about it, showing it off. Even when she's on vacation, her products are never out of reach and are often center stage," says Goldberg. "Founders have to be willing to sell people on their brand."
Founders or key brand leaders should carve out time to participate in retailers' events, both IRL and digitally, and forge relationships with sales staff. "If you want to be successful at Cos Bar, you've got to convince our store teams and that is hard because they're the biggest beauty junkies so they're a tough audience," Oliver Garfield, CEO of Cos Bar, told Beauty Independent in July.  
He singled out Westman Atelier as a brand that shines at offering virtual and in-person training for Cos Bar's store staff. "Out of the gate, they had great trainings. They had a guy who connected with all of our store teams to have one-on-one trainings," says Garfield, who also salutes makeup artist and founder Gucci Westman for hosting in-store events, filming tutorials and going live on social media to engage customers. "Watch her social media and try not to be a fan," said Garfield. "She is so lovely and authentic and credible." 
2. Sampling 
Some beauty retailers like Beauty Heroes and Credo have ended sampling from brands to prevent single-use plastic samples from flooding into landfills and oceans. Credo has jars constructed from upcycled green tea fibers that it uses at its stores for sampling, and Beauty Heroes uses aluminum jars for sampling at its physical retail location. Despite those examples, traditional sampling remains crucial for the overwhelming majority of retailers. Still, Hunt suggests that brands turning to sustainable sampling options, which likely will be embraced by retailers in the future, will be big winners. Selfridges head beauty buyer Melissa McGinnis informed Vogue Business the retailer is prioritizing reusable and recyclable packaging.  
Hunt, previously a store manager for Credo, acknowledges getting products into the hands of consumers via samples can be expensive, but she argues it's well worth the investment. She said, "A sampling strategy should be prioritized once you launch in any retail environment." 
Garfield emphasized the importance of a brand's capabilities to supply samples and implement further marketing endeavors to scale its business at retail. "[An] important thing is that they have an infrastructure that we know we can execute well on an ongoing basis across all the different functions," he said. "They [store managers] need to be able to say, 'Hey, we are doing an event, I need a tester' or 'I need more samples.' But, if we think that the brand has no infrastructure to provide that store-level support, then it's highly likely that it's not going to work for us, especially if it's an unknown brand." 
Hunt adds, "Emerging brands need to find ways to get a shopper to try their products and, when there is a shelf full of skincare serums using vitamin C, shoppers will gravitate to something that seems familiar. If they tried your sample and liked it, they are so much more likely to buy your brand."
3. Digital Storytelling 
The acceleration of beauty retailers' digital efforts is here to stay. "This is the new normal. We are starting to think more in an e-commerce-first way than ever before," said Tara Foley, founder of clean beauty retailer Follain, during a Beauty Independent In Conversation webinar. Brands can make a significant impact by delivering pre-packaged digital content, including photography and video assets, to retailers for use to promote products. Foley said, "Indie brands will be on the forefront of that innovation, as they always are. I'm selfishly hoping for new modes of social selling, new ingredients and formats, and more." 
Brands can harness happy customers as advocates for them, a tactic that's been extremely effective at e-tailer Grove Collaborative. "They don't necessarily have to have a super established brand, but what they do need to have is a product that performs because that will translate into sales," Luana Bumacher, VP of owned brands and innovation at Grove Collaborative, told Beauty Independent in May.​ "We have a private Facebook group with our VIP customers where they exchange tips and products. One of the things for me that is very interesting about Grove is how much people want to talk to you and share with us on the platform and with their peers about their experiences, about the brands and the products they love."
4. Strong Value Propositions 
Post-pandemic, shoppers are value-driven, even if they aren't necessarily price sensitive. "If you're in a C.O. Bigelow or Bluemercury, having a reasonable price point is good, but, if the product performs and it's beautiful, people will pay a premium for it," says Goldberg. "What's more important is what the shopper feels like they are getting for the price. If a brand can demonstrate why a specific ingredient or product is more effective than others in a similar price range, pretty much no matter how high that price tag is, shoppers will feel the purchase is worth it." Gifts with purchase, high-quality reusable or refillable packaging, bulk sizes and special discounts on related services can also convey value. 
Beauty Heroes founder Jeannie Jarnot doesn't worry too much about the price of a product. "There is no ideal price point for us. We are always open to luxury, price-accessible or mid-range priced brands," she says. "For us, it's all about value alignment, quality and necessity, and customer fit. I will say that the product needs to be priced appropriately for what it is. We need to stand behind the pricing and feel like it feels appropriate for the product and brand."
5. Aligned Principles 
"Establishing what is a best-fit retailer and why it's a best-fit retailer gives a brand a better chance at thriving at a retailer," asserts Hunt. She highlights a benefit Adit brings to the table aiding brands with ensuring their distribution strategy makes sense. Hunt says, "If you land in a retailer that has shoppers with entirely different core values and priorities than those your brand delivers, it's never going to work, no matter how great an opportunity being in that retail environment may seem."
Jarnot agrees. "It starts with values for us," she says. "Brands that meet our ingredient standard are usually well in alignment with our values because it's not easy. So, luckily, if the ingredients are a fit, we then look at their commitment to sourcing ingredients organically and ethically, if they thought through the end-of-life of their packaging and if they are interested in planet-positive initiatives."
According to Amy Jargo, senior global category merchant for beauty at Whole Foods Market, the customers at the grocer are attracted to brands that care about social causes. She elaborated, "I am really interested in brands that are founder-led and are really moving the needle in terms of what they're doing in active ingredients that meet our quality standards or how they're approaching the supply chain, products that are going to help our customer support bigger causes like sustainability, environmental causes, social causes with their dollars," 
6. Exclusivity
While not every brand entering a retailer can offer full exclusivity, providing something special for only this retail partner can go a long way. It could be a unique product bundle, limited-edition packaging, gift with purchase, collaborative project or single stockkeeping unit for a truncated run.