This Gen Z-Focused Brand Incubator Is Letting Celebrities And Influencers Take The Reins
Over the last several weeks, there's been a number of articles pontificating about the beauty products that have replaced fragrances in the celebrity empire-building repertoire. Vogue and Vice proclaimed sex toys are today's celebrity fragrances. L'Officiel decided superstar skincare has superseded the celebrity fragrance.
But perhaps celebrity fragrances shouldn't be written off yet. According to Judah Abraham, founder and CEO of Slate Brands, it's the archaic celebrity fragrance business model—a prominent, pretty face plus a gauzy advertising campaign and ongoing royalties to the licensor—that's dead and not celebrity fragrances per se. At Slate Brands, a new incubator of gen Z beauty properties that's launched with Hue, a fragrance by the unapologetically queer musician and actress Hayley Kiyoko, he's changing the business model to be relevant for contemporary consumers demanding their pop-culture heroes to be more than simply famous.
"What I had seen was traditional licensing wasn't working because the authenticity wasn't there. There are still a few legacy fragrances connected to celebrities, but the consumers see through it because it's not authentic," says Abraham, who, prior to Slate, climbed up the ranks from packing boxes in the warehouse to heading business development at fragrance and cosmetic brand wholesaler and distributor Cosmopolitan Cosmetics Inc., which his father Eugene started with William Gold in 1975. "They just put their name on an item that they don't create."
Slate has thrown out the old-school celebrity licensing agreement. The celebrities and influencers involved with the brands in its portfolio hold CEO and creative director positions—and not in title only. "We always want the talent to be the majority owner," says Abraham. He elaborates, "They have final say on packaging, design and formula—and that's how it stays authentic. Traditionally, we would get a little bit of input, but we would do whatever made the most sense from the bottom line and attach the name to it. What is unique about this is there is no playbook. Every deal is done differently, but there's a partnership and trust that we will provide resources."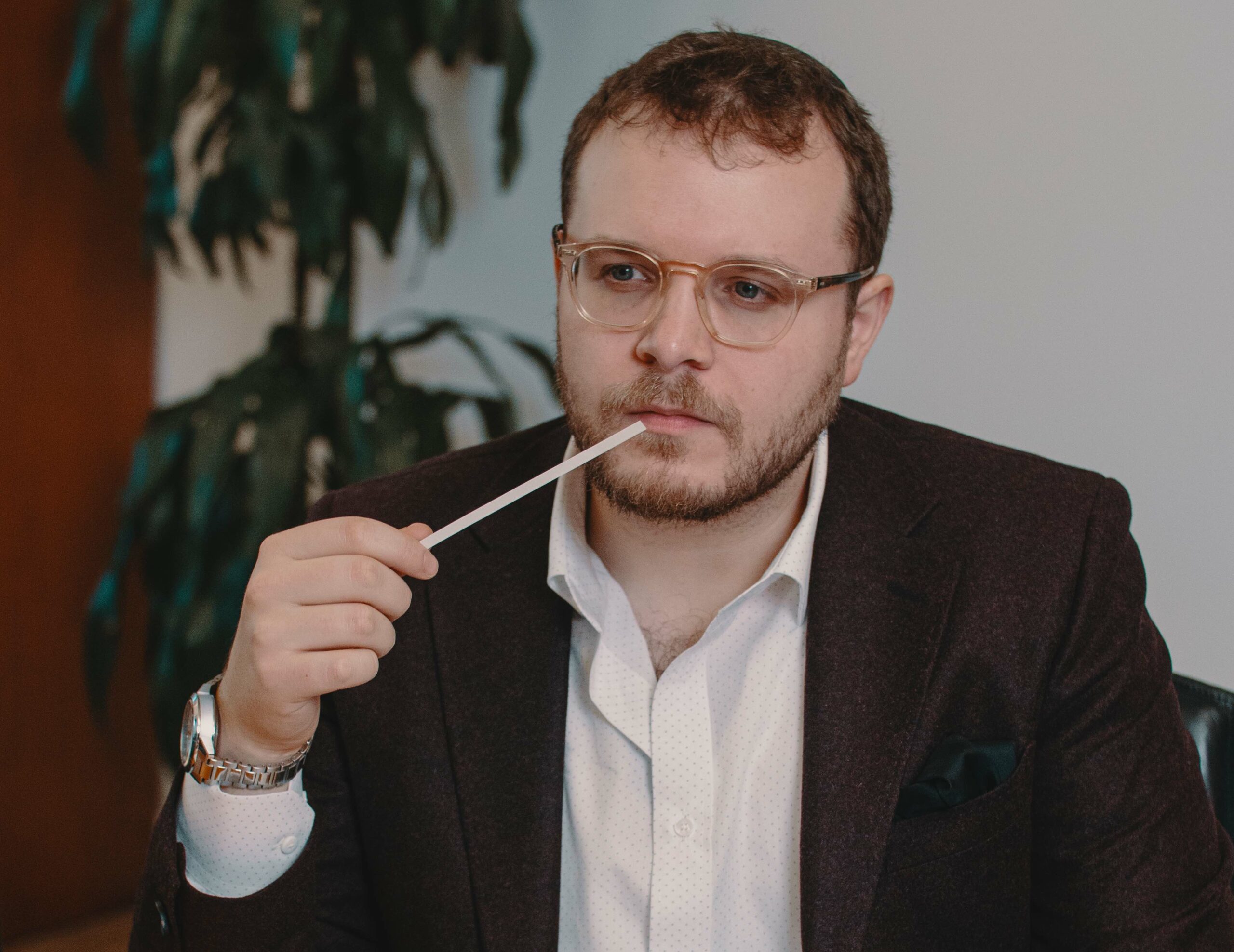 Slate is illustrative of the progression of celebrity relationships with consumer brands that has moved from spokesperson arrangements to equity stakes. With celebrities as brand owners, the behind-the-scenes companies producing their merchandise have confidence they'll promote their products. The celebrities can guide products to suit their image and score a hefty payout if their brands take off. Everyone with an IMDB profile or verified Instagram account is gunning to be the next George Clooney. After founding the tequila brand with Rande Gerber and Mike Meldman in 2013, he sold it four years later to Diageo in a deal that valued it at $1 billion.
Slate is looking for celebrities and influencers that aren't merely foisting a beauty product on their fans for a payday. Abraham stresses the incubator won't sign on the dotted line if they don't exhibit passion for the project. He points out Kiyoko demonstrated she's passionate about fragrance by being the facilitator of Hue. The "Girls Like Girls" singer went to her record company, Atlantic Records, and inquired about the possibility of embarking on a fragrance brand. In turn, Warner Music Artist Services, a division of Atlantic, approached Slate about doing a fragrance with her.
"It's not like we were coming and saying, 'We think your name would be great on a bottle,'" says Abraham. "Instead, it's the opposite, where she wanted to create it and said, 'It's my passion.'"
Two years ago, Abraham flew from New York to Los Angeles to meet with Kiyoko and Constance Georges-Picot, a perfumer at Cosmo Fragrances. They discussed making a scent that crossed gender barriers and wasn't overly commercial. In a Vogue article on the fragrance, Kiyoko shared it took about 60 iterations to finalize Hue. The fragrance features blood orange, lychee, freesia, rose, watermelon, pink magnolia, peony, musk and cacao notes. It's priced at $65 for 2.2-oz. bottle and available for pre-orders. The fragrance will begin shipping on March 3. Slate declined to disclose a projection for Hue's first-year sales. Industry sources cited in a Women's Wear Daily article estimated it could reach $800,000 to $1 million.
"We always want the talent to be the majority owner."
"I'm feminine and masculine; sometimes I'm more feminine one day, and sometimes I'm more masculine another. That's been a strength—it's who I am—but it's also been a massive insecurity of mine," Kiyoko told New York Post. "And so I was trying to embody that duality within this perfume."
Abraham says, "It doesn't smell like a copy of a top-selling scent. It's not overpowering. When someone wears it, it's subtle—and anybody can wear it. Right now, I wear it, and my wife wears it." He adds, "When you smell it, it enhances someone's natural scent. That's where I see the market going."
Fragrance is a specialty of Slate's, but it's not sticking it to alone. It's not sticking to influencer or celebrity tie-ins either, although it's expected the brands will largely be linked to talent of various sorts. Abraham figures Slate will have four to five brands out this year. A Korean-inspired skincare line, a men's line, a feminine wellness brand and a collection of fragrances are in its pipeline.
"We think that especially gen Z, even some millennials as well, they want something they can relate to. Even if talent doesn't have a strong following, they can have a very core niche following and a lifestyle that's very relatable," says Abraham. He continues, "What holds our brands together is that every brand makes sense. It's not just another brand. We all wake up every day, and another cosmetics line is coming out. Some are great with a story, and some aren't. We are trying to make something that truly makes sense, whether it's from a creator or a need. The fragrance market isn't oversaturated with unique scents and brands that make sense."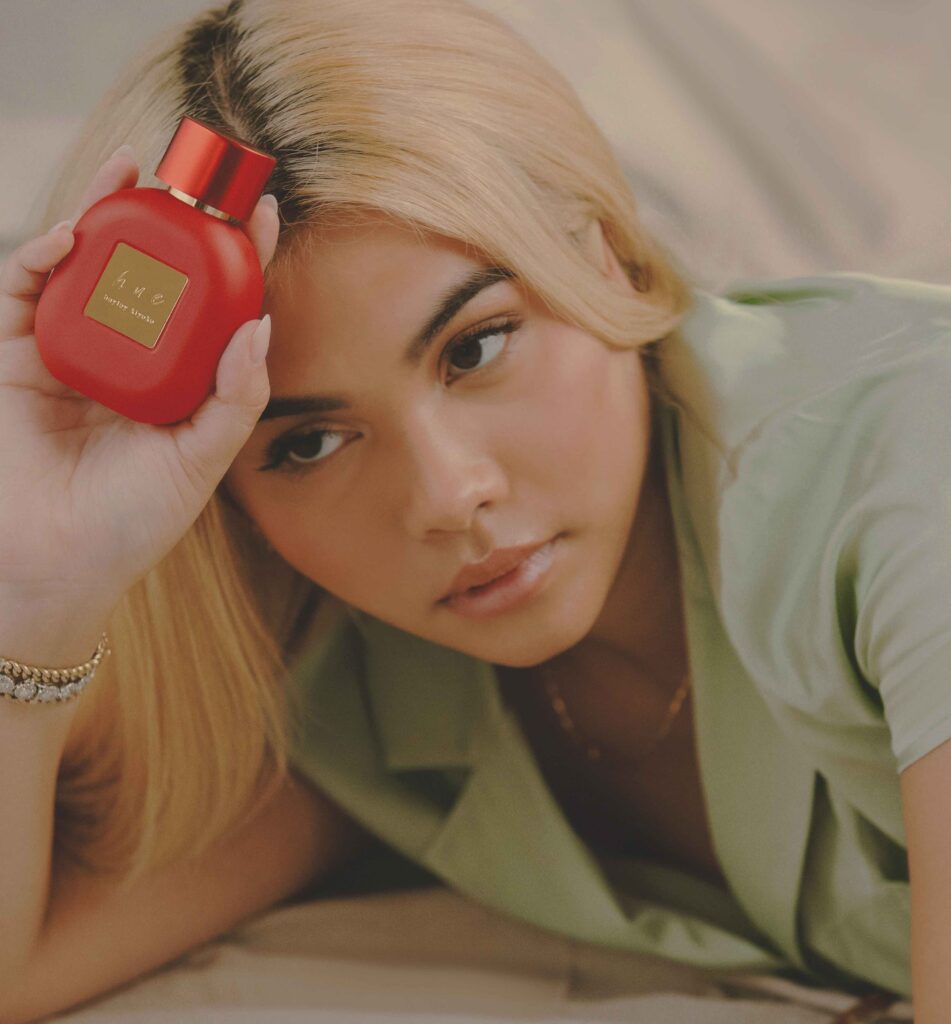 For Hue, Slate is focused at the outset on direct-to-consumer distribution. However, Abraham is open to retail for it and Slate's impending brands. Cosmopolitan has a long history of supplying retailers, including large chains, duty-free outlets, e-tailers and small niche stores. As a result, Abraham is very aware of the costs of entering retail in a serious way and isn't interested in bearing those costs until a brand can successfully perform at stores. "We think long term," he says. "It's not just for splashy press." Slate is developing its own e-commerce venue called SlateLand, a marketplace scheduled to debut soon that will be aimed at gen Z consumers with brands associated with talent.
Slate is a self-funded company independent from Cosmopolitan that currently has a full-time employee base of five people, but it can harness Cosmopolitan's network and logistics capabilities. At Cosmopolitan's warehouse in Brooklyn, it houses 70,000 stockkeeping units and rotates 20,000 monthly. Asked about whether he'd pursue external funding for Slate, Abraham replies, "Is it something we would consider in the future? Potentially, but we like the flexibility of self-funding."
As Slate attempts to remake the celebrity fragrance business model, it's venturing into an incubator business model that's not without challenges. Abraham acknowledges incubators can be tricky endeavors. "The biggest challenge is trying to scale out these brands while not facing the hurdles some of the companies have like growing too quickly and balancing numerous brand launches," he says. "We want to make sure we apply the proper resources to each brand. That's why we're so insistent on the right fit, and we are selective about the projects we work on."