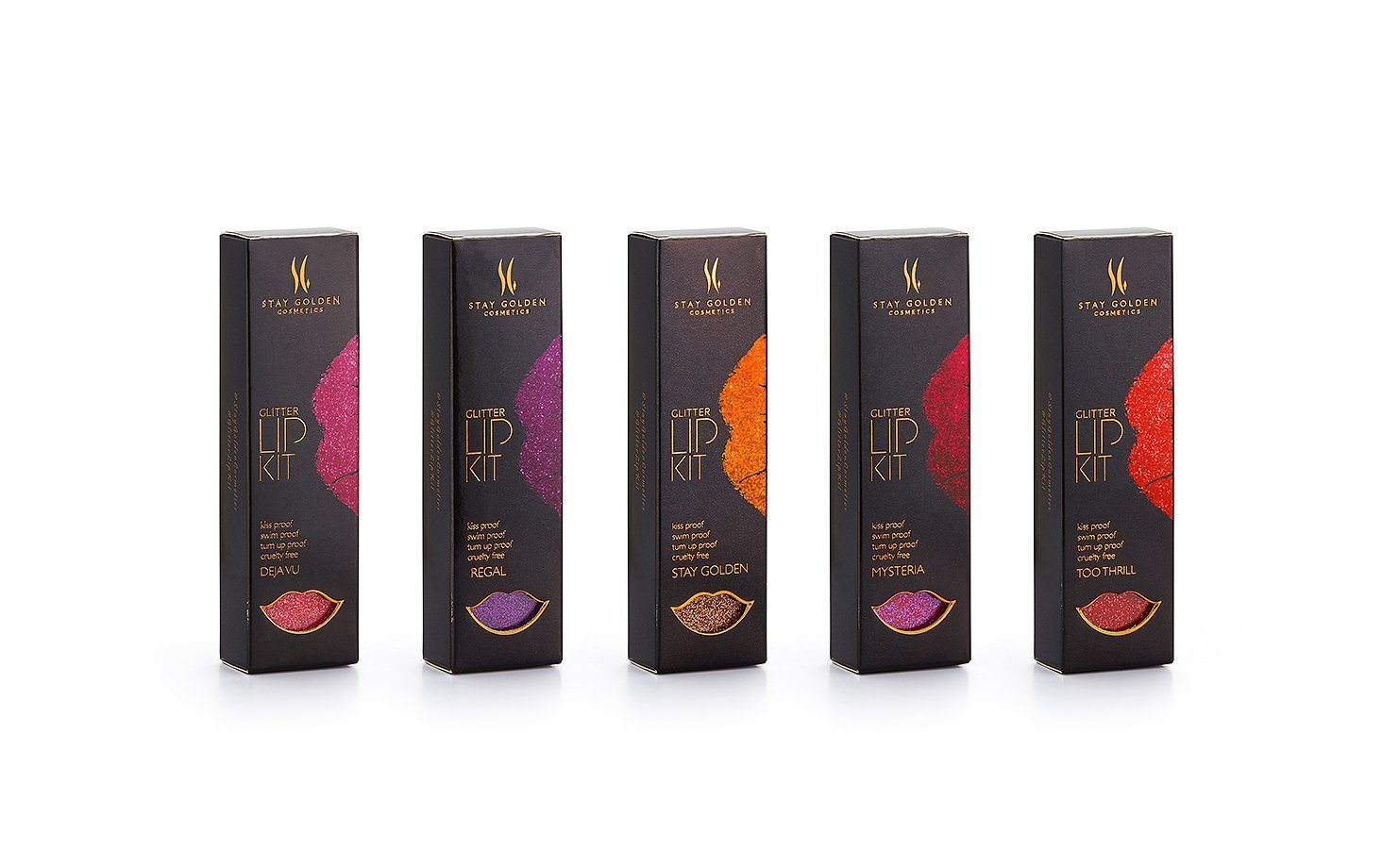 This Bold Cosmetics Brand Is Beating Makeup's Slump And On Track To Exceed $1.4M In Sales This Year
As the pandemic took hold, Stay Golden Cosmetics was faced with a tricky dilemma: How could a makeup brand associated with going out and having a good time remain relevant during a serious, scary period in which people remained in?
Founder Danielle "Danz" Edmond realized quickly she couldn't ignore the external circumstances. Instead of reversing course, she decided to emphasize aspects of her New York-based business that existed before anyone had heard of COVID-19: its links to her Caribbean heritage, close relationships with customers and fun vibe embodied by its popular Glitter Lip Kit.
Stay Golden Cosmetics pulled back from salesy messaging, cut marketing by 50% and didn't push promotions outside its core audience. Edmond opted for a personal approach to outreach. On March 21, she emailed a recipe for immunity-boosting garlic tea grounded in the traditions of her home country, Jamaica, to Stay Golden Cosmetics' customers. A customer responded to the email and shared she'd contracted coronavirus. The brand sent her a bouquet of flowers and produced a video for her to lift her spirits.
Stay Golden Cosmetics' communications went far beyond the single customer. Members of its small team—there are five people in-house and 15 people if outside contractors are included—touched based with up to 300 people a day through Facebook and Instagram direct messages as well as email. They weren't hawking lip products. They were simply checking in. Stay Golden Cosmetics also threw digital parties DJ'ed by Kevin Crown in March and April with as many as 100 attendees to make the best of the shelter-in-place situation.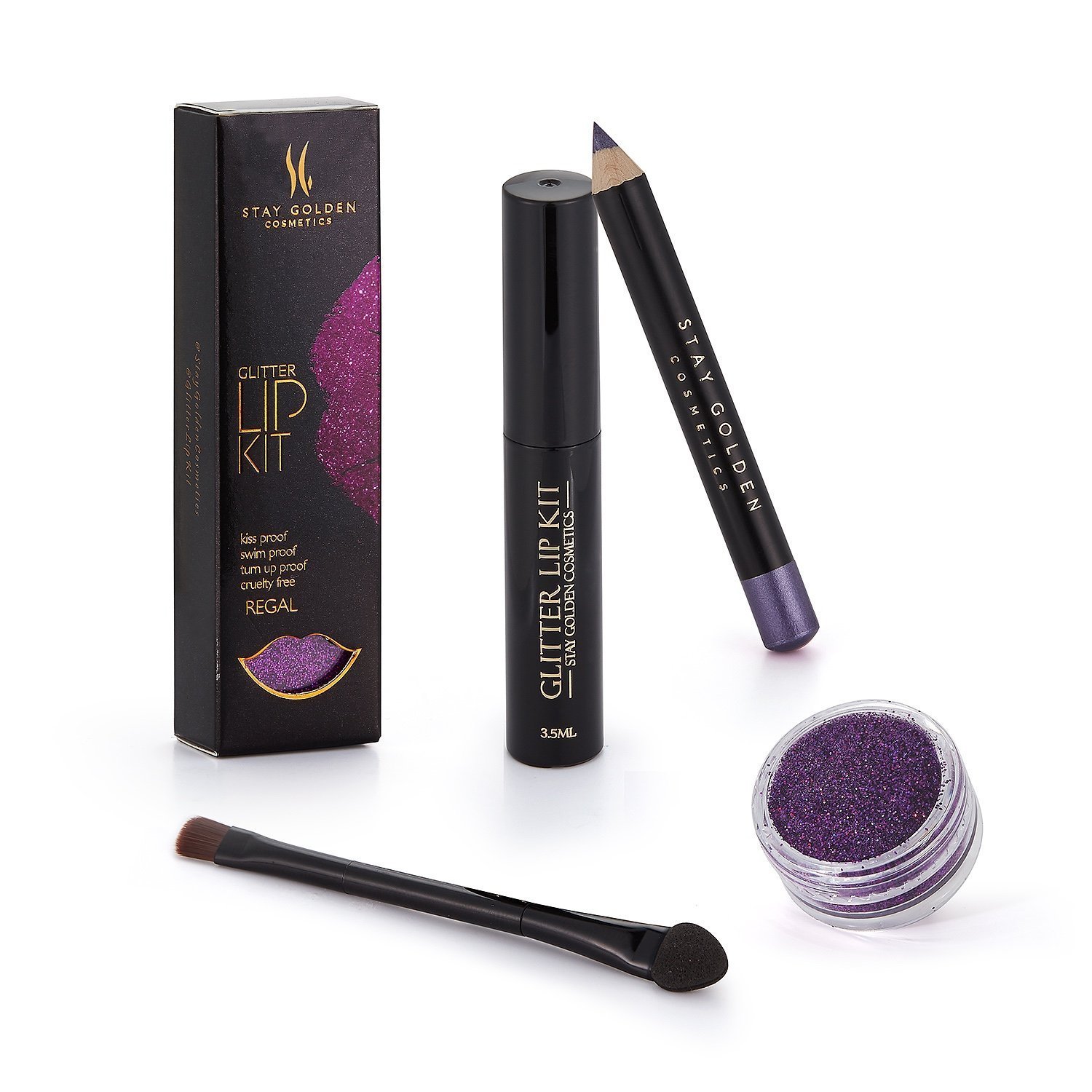 "We are getting to know our customers: their names, their families, and what they're doing right now. It's been a great experience to be able to connect with our community in a totally different way," says Edmond. "We definitely need to be one with our community, and we need to do a better job of honoring our community because they really have our backs."
Stay Golden Cosmetics' strategies have worked. Amid the lockdown, its sales doubled from April 1 to 13 compared to the same stretch a year ago. Currently, the brand is registering about 200 orders daily and on track to surpass the $1.4 million in sales it generated last year. Stay Golden Cosmetics has been resilient as makeup has been struggling with pandemic-era beauty consumers having fewer reasons to wear it as they avoid offices and restaurants. In the initial quarter of the year, The NPD Group's data revealed makeup sales dipped 22%. They've rebounded quite a bit and grew 2% from April 5 to May 16, primarily driven by eyebrow and lash product purchases.
"We definitely need to be one with our community."
Edmond didn't stick to a straight path to becoming a beauty entrepreneur. At 19, she was signed by Jamaican modeling agency Pulse. Instead of being out front at events, though, she was interested in orchestrating them behind the scenes. In 2011, she tested her event orchestration skills by organizing a reggae concert in Harare, Zimbabwe featuring musician Lutan Fyah. In college, Edmond studied marketing and healthcare, and ended up in health administration at a hospital. The job wasn't thrilling to her, and she was itching to strike out on her own.
In 2013, Edmond established Danz Distributors LLC. The company dabbled in various enterprises. Edmond sold hair extensions under the line uQueen and branding services under the firm To Be Golden. To Be Golden's website had a boutique section with a smattering of items. The Glitter Lip Kit was among them. Edmond didn't think it would be a huge deal, but the product popped in social media posts and, at $20, provided an affordable means of achieving the sparkly lip look makeup artist Pat McGrath popularized by putting it on Bella Hadid for Atelier Versace's fall 2016 show. Not too long after the show, a sensuous video set to music showing the Glitter Lip Kit on lips of different women went viral. Overnight, there were 600 orders.
On April 10, 2017, self-funded Stay Golden Cosmetics officially launched as a brand separate from To Be Golden. "We focused on Glitter Lip Kit shades that I deemed diverse in that [they] looked great on the darkest to lightest skin tones. We started with five shades, and we now have 18 with more to be released this year," says Edmond, pointing to the baby pink shade Baeby and vibrant red Burlesque as top shades for the Glitter Lip Kit. "We created the first-ever Chrome Glitter Lip Kit that gives a richly mesmerizing effect where it changes colors depending on your angle looking on. Imagine seeing a glittery pout that looks blue, pink and purple with the slightest movement. It's beautiful."
For Stay Golden Cosmetics' follow-up to the Glitter Lip Kit, Edmond turned to her Jamaican roots. The brand's Island Girl Collection encompasses 22 matte lip shades priced at and 14 lip glosses priced with names such as Jamrock, Sak Pase, Bacchanal, Boricua and Summa Body evoking an array of personalities its customers have or can assume with makeup. The brand shot a campaign in Jamaica with local women celebrating Jamaican culture for the collection. Stay Golden Cosmetics introduced the collection for summer last year, and several of the shades priced from $15 to $16 have since sold out.
"We want people to visit our website when they want to take their look to the next level."
The brand is developing an eyeshadow palette to expand its assortment from lip to eye merchandise. "We are diving into outrageous pigments and eye makeup, more party-proof concepts of artistry. The idea is always: What will turn heads?" says Edmond, emphasizing, "My idea is to literally create every single product that my team and I believe goes against the grain and really stands out. We want to do neon. We want to do bright. We want to do bold."
The vast majority of Stay Golden Cosmetics' sales come from its e-commerce website. The brand has an affiliate program that Edmond is tweaking. She's transitioning it to what she describes as an education platform that will teach ambassadors how to properly espouse products in exchange for higher commissions. They've received 15% commissions in the past, but could receive as much as 25% and be compensated for content. Stay Golden Cosmetics is building a wholesale network, too. Prior to the pandemic, it required wholesale accounts to buy a minimum of 30 Glitter Lip Kits. It's reduced that amount to 10 to increase the wholesale draw.
Logistics has been the biggest business headache for Edmond. Stay Golden Cosmetics' sales are the strongest in the holiday season from Thanksgiving to New Year's Eve. In the course of the 2018 and 2019 holiday seasons, the brand lost hundreds of packages via the United States Postal Service. To remedy shipping issues, in February, it secured a third-party logistics partner to warehouse and ship products. Logistics have been considerably smoother.
With shipping horrors in the rearview mirror, Stay Golden Cosmetics can concentrate on its community of millennial and gen Z beauty experimenters unafraid of attention. "There are a lot of really great indie brands doing their thing and catering to niches that may have been overlooked or not properly catered to in the past," says Edmond, adding, "My ultimate vision is to position Stay Golden Cosmetics as the brand people go to when they want to break away from their normal makeup routine. We want people to visit our website when they want to take their look to the next level."