How Stix And Cake Turned A Troll Attack Into A Vehicle For Education And Visibility
On Oct. 25, digital sexual health brand Stix's Restart Donation Bank, a service sending out free emergency contraception, was targeted by men who tweeted derogatory comments about it and ordered over 500 morning-after pills. "This program is meant for people losing access to abortion," says Jamie Norwood, co-founder of digital sexual health brand Stix, in a TikTok video explaining the incident.
The brand didn't take the trolls, many of whom appear to be a part of a so-called No Pullout November phenomenon that publication Hypebae describes as "forcing women to comply with pregnancy by any means they deem necessary," sitting down. Instead, it teamed up with Cake, a sexual wellness brand it had worked with in the past, to send them condoms and take to social media to share what happened.
"First, we immediately canceled the orders," Norwood tells Beauty Independent. 'Then, we were thinking, 'Isn't this a teachable moment? Instead of just canceling their orders and pretending this never happened, what if we took the time to educate and clap back in a way and send them condoms and sex education?' We were all very energized by that." 
In addition to receiving Cake's condoms and So Low Lotion, Stix dispatched sex education resources to the trolls from nonprofit organization Real Talk Education via the email addresses they provided when they placed orders for the brand's morning-after pill called Restart. Cake co-founder and CMO Mitch Okris says, "We're fortunate to be in a position where we can help these guys hopefully learn and become better men."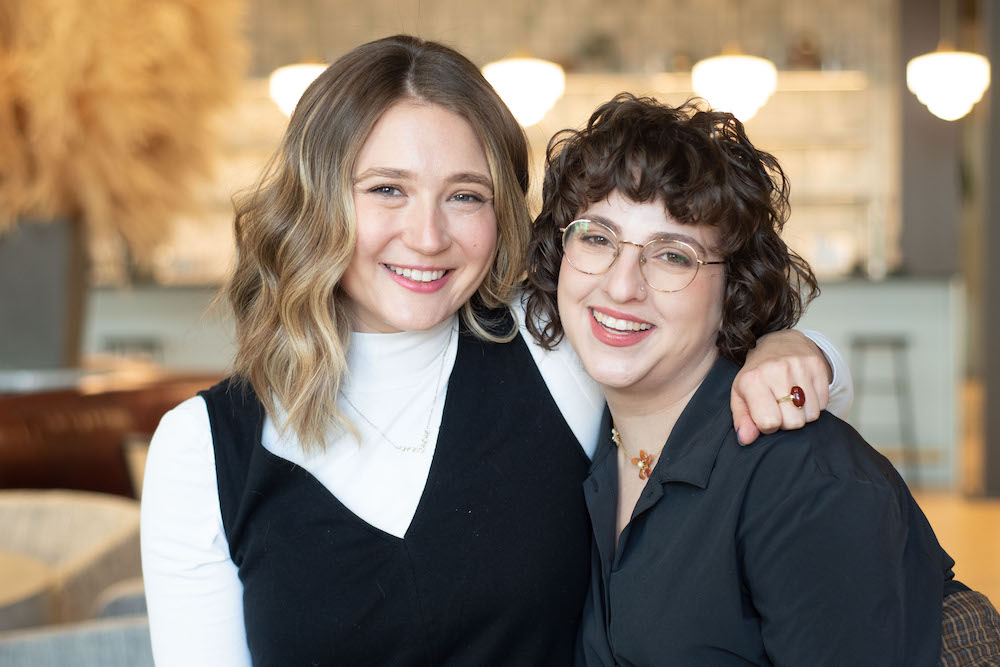 In a fraught period for reproductive health in the United States in the wake of the Supreme Court ending the constitutional right to an abortion, sexual health brands such as Stix have been thrown into the spotlight as advocates for and suppliers of solutions for abortion and contraception access.
While their heightened profiles might've been considered risky in light of opposition to abortion, they've put them front and center in a crucial political and healthcare discussion, and even catalyzed investors to look harder at the sexual wellness space.
And, in the weeks since the Dobbs decision dismantling Roe v. Wade, Americans have conveyed they're largely in favor of abortion rights. On Tuesday, voters in Vermont, California, Michigan, Montana and Kentucky expressed their support for abortion rights at the ballot box. On Aug. 2, Kansans voted similarly by rejecting a measure to amend the state constitution to revoke the right to an abortion.
Stix entered the abortion rights and contraception access conversation early. Anticipating the Supreme Court would dismantle Roe v. Wade in June, it sprung into action in May by creating Restart Donation Bank. The service is funded partially by individual donations, and it received thousands of donations within days of the Dobbs decision. As of this week, it's amassed $328,000 in donations and shipped 12,000 doses of Restart. Additional doses are being donated to abortion centers and nonprofits across the country. 
As the troll attack illustrates, not everyone views Restart Donation Bank as a force for good. The attack was instigated by a gaming-focused Twitter account with the handle @YtNextGenGaming tweeting about Stix's efforts. The 500 misbegotten Restart orders promptly followed about 10 minutes after the tweet. Stix's response to them caused an increase in its social media audience, although the brand declined to specify the extent of the increase. 
Stix has faced challenges outside of trolls, too. While most of its investors, including Resolute Ventures, SWAT Equity Partners and Bullish, are aligned with its ethos, when it announced the launch of the Restart morning-after pill, one investor who didn't politically agree with it wanted to remove his money from the business.
"He felt that we shouldn't be political at all," says Norwood. "We had a couple other investors step in to buy him out, but that was a really interesting moment where it became super clear to us that, if we're going to do this and be outspoken and be political, which we absolutely need to be, we're a women's health brand, we need to have backers who really support that. So, now when we go out and have potential conversations with investors, new people, we make that super clear."
Stix was founded in 2019 by Norwood and Cynthia Plotch. It debuted with over-the-counter health products like treatments for urinary tract infections and pregnancy tests. The company raised $1.3 million in 2020 and $3.5 million in 2021.