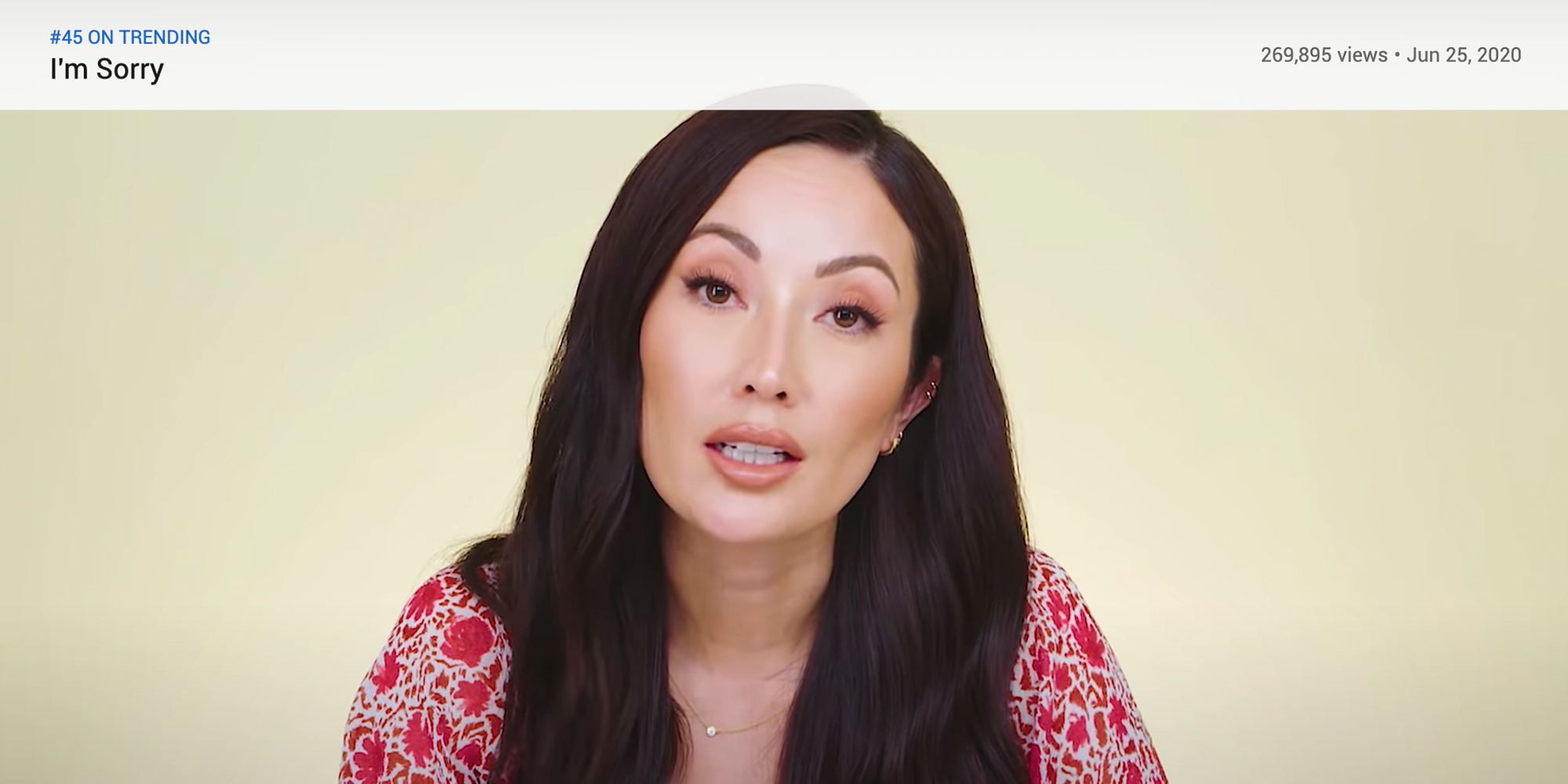 Susan Yara, Naturium And The Makings Of An Influencer Controversy
In a beauty influencer universe that's seen hairy lipsticks from Jaclyn Hill and a mélange of intrigue from Jeffree Star, James Charles, Shane Dawson and Tati Westbrook sustaining several tea accounts, Susan Yara was different.
A former journalist, she established Mixed Makeup in 2014 to be a YouTube version of Total Beauty and NewBeauty, beauty media outlets she formerly held positions at, geared toward a more mature audience not snapping up every eyeshadow palette collaboration. Yara generated polished content, made friends with fellow skincare influencers, and let viewers in on her humble background. Born in Seoul, she was raised in a town near Santa Fe, where her half-Korean, half-Hispanic heritage was an oddity, and went on to become the first in her family to graduate college and compete in the Miss America pageant as Miss New Mexico before embarking to New York to pursue her broadcast news ambitions.
Yara's reputation as an upstanding voice in the beauty community can't be unmoored from the outrage following her announcement on June 21 that she's the co-founder of Naturium, a skincare brand she promoted on her YouTube platform and in her private Facebook Group in April prior to unveiling she was behind it. Many of her devoted fans—the majority of the nearly 7,500 comments on the YouTube announcement made in the nine days since it premiered are critical—were upset that Yara, who they admired, seemingly presented herself as impartially hawking products she had a part in and violated Federal Trade Commission advertising disclosure guidelines. She transgressed as faith in influencers is fraying and consumers are increasingly holding brands accountable to their word.
"What were you thinking?" asked an infuriated Caroline Hirons, an aesthetician and influencer, in an Instagram Live post condemning Yara's actions. Later, she exclaimed, "Susan Yara was one of the grownups on YouTube." Reflecting similar sentiment, a commenter on Yara's YouTube announcement video wrote, "Susan, I never took you for a liar. I'm so disappointed in how you've handled this and will continue to purchase The Ordinary products as opposed to Naturium! You've lost a loyal subscriber and advocate."
Rabeh M.A. Soofi, an attorney at Axis Legal Counsel, says, "One of the reasons that Susan's fans are expressing such disappointment is that they believed her to have credibility and trusted her and, of course, when you realize someone that you trusted has deceived you, it makes you question their character and maybe even wonder what won't they do for financial gain?"
The disappointment has been exacerbated by a tangled web of details about why Yara didn't divulge her involvement in Naturium earlier, the extent of her involvement in the brand, which she has teamed up with incubator and investor The Center on, and the timeline of the involvement. In the announcement video, Yara mentions Naturium launched in February, and indicates she participated in its creation by talking about the brand's focus on serum, a favorite skincare format of hers, and vitamin C and retinol, ingredients she recommends. In an interview with Beauty Independent, Ben Bennett, CEO and founder of The Center, shared Naturium debuted quietly on Amazon in October last year. The February launch was of its website.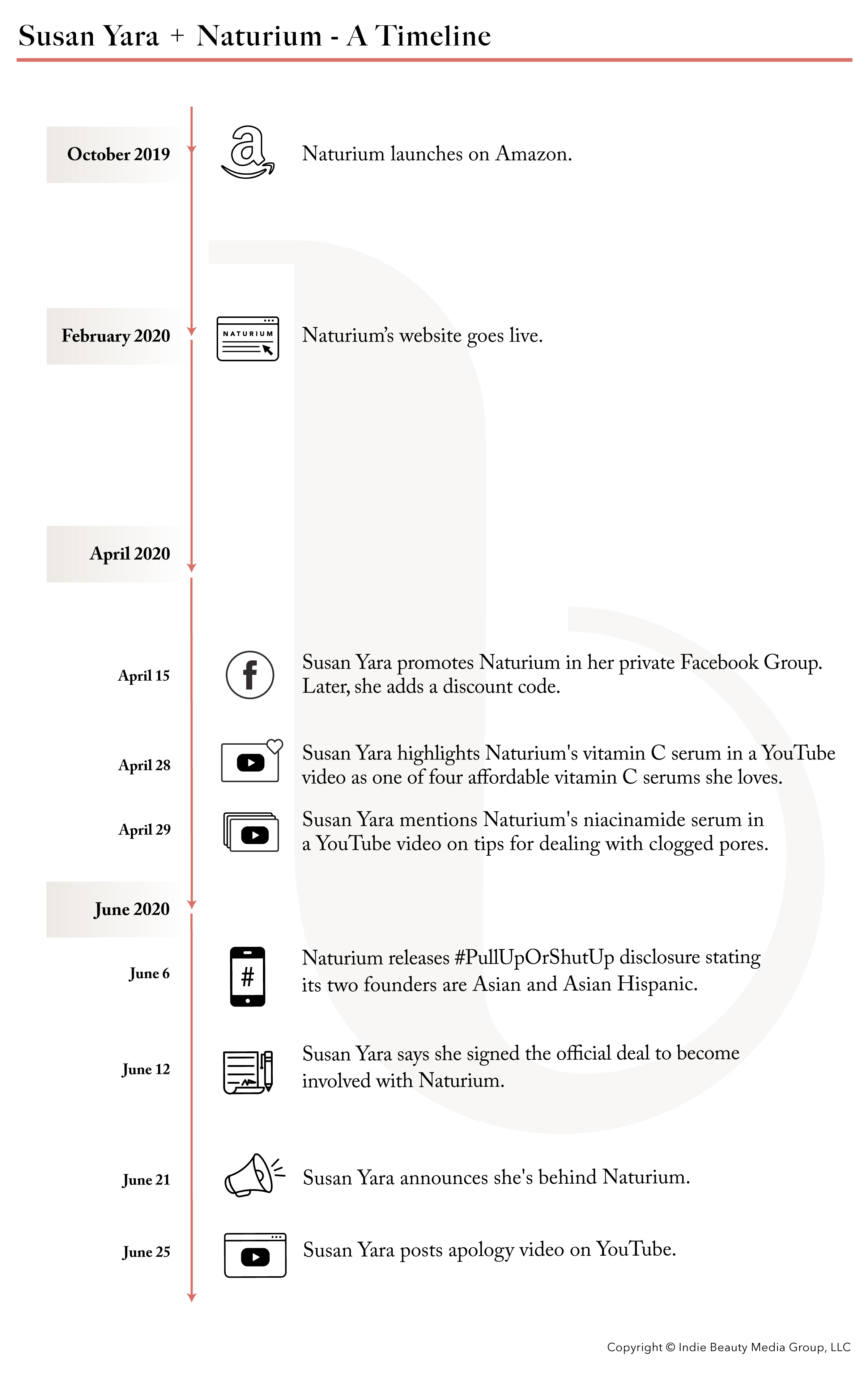 In her announcement video, Yara said she had been planning to publicize her relationship with Naturium shortly after its February launch, but held off for three reasons: the pandemic, validating that the brand stood on its own apart from her and soliciting unbiased opinions on its products. "It was really important to me to get honest and true feedback from everyone, and…I took a step back, and I was like, I don't think I'm going to get that if I just announced that this is my skincare line from the get-go," she explained. Addressing the coronavirus, she elaborated, "There is no playbook for launching a skincare brand, especially when you are considered an influencer during the pandemic. There are just such bigger things happening in the world right now, and I wanted to be mindful of that."
Regardless of the rationale, if she had been involved with Naturium from the start months ago, it would render her promotions in April a breach of FTC rules. In her private Facebook Group, she touted Naturium as a "better brand" than The Ordinary and offered a 25% discount code without clarifying her ties to it. She told members of the Facebook Group she'd received Naturium in a PR mailer, implying it was separate from her. In two YouTube videos uploaded in the same month, she extolled Naturium's vitamin C and niacinamide serums, and didn't state she was affiliated with the brand. Rather, she referred to it in third-person terms, piling on that it was separate from her. The FTC mandates that any material connection between an influencer and a brand be conspicuously disclosed.
Grounded in the particulars of the announcement video, discussing Yara's assertion she received Naturium products in a PR mailer, Soofi says, "We now know [that] is obviously false since she was the owner of the brand and personally responsible for the launch. So, not only did she conceal that she was the owner behind the brand, she also willfully misled fans by giving them false information when they tried to learn the truth. Susan's actions would appear to put her in violation of the FTC's endorsement and truth-in-advertising regulations. It appears she is aware of the wrongfulness of her actions because she has apparently edited her past posts and videos to disclose that she is the owner of Naturium."
"Susan Yara was one of the grownups on YouTube."
Paul Menes, a lawyer and influencer specialist with Adli Law Group, likens Yara's Naturium nondisclosure to a scandal three years ago in which influencers Trevor Martin and Thomas Cassell didn't disclose their ownership of the company CSGO Lotto and paid others to promote its online gambling service without disclosure of payment. Martin and Cassell entered into a settlement with the FTC. "Susan knows better because she has a company, and other influencers have endorsed her stuff. She has to make sure they disclose the material connection to her brand," he says. "That's why I think she's disingenuous. There's something not passing the smell test here." TheBeautyBreakdown and Hyram were among beauty YouTubers that posted videos sponsored by Naturium in the spring.
Another plot twist in Yara's story pertains to the date of her involvement in Naturium. Her announcement video gives the impression she developed Naturium from the outset, but her apology video declared she didn't officially become a brand co-founder until June 12. The revelation leaves open the possibility that she wasn't involved leading up to June 12, a situation that would perhaps account for the nondisclosure, although influencers must disclose free merchandise as well as sponsorships, and it's doubtful she purchased the Naturium products she promoted in April. However, the possibility would undermine the narrative of her shaping the brand's creation.
Instead, YouTuber Jen Luvs Reviews conjectures Yara was unofficially involved in Naturium in advance of June 12. In a video posted Friday, she said, "Did she really not have any kind of agreement before that? I highly doubt it. Maybe it wasn't a formal agreement, but why would someone work with an investment company to develop skincare formulas for multiple products without knowing she would get something out of it? That just makes absolutely no sense."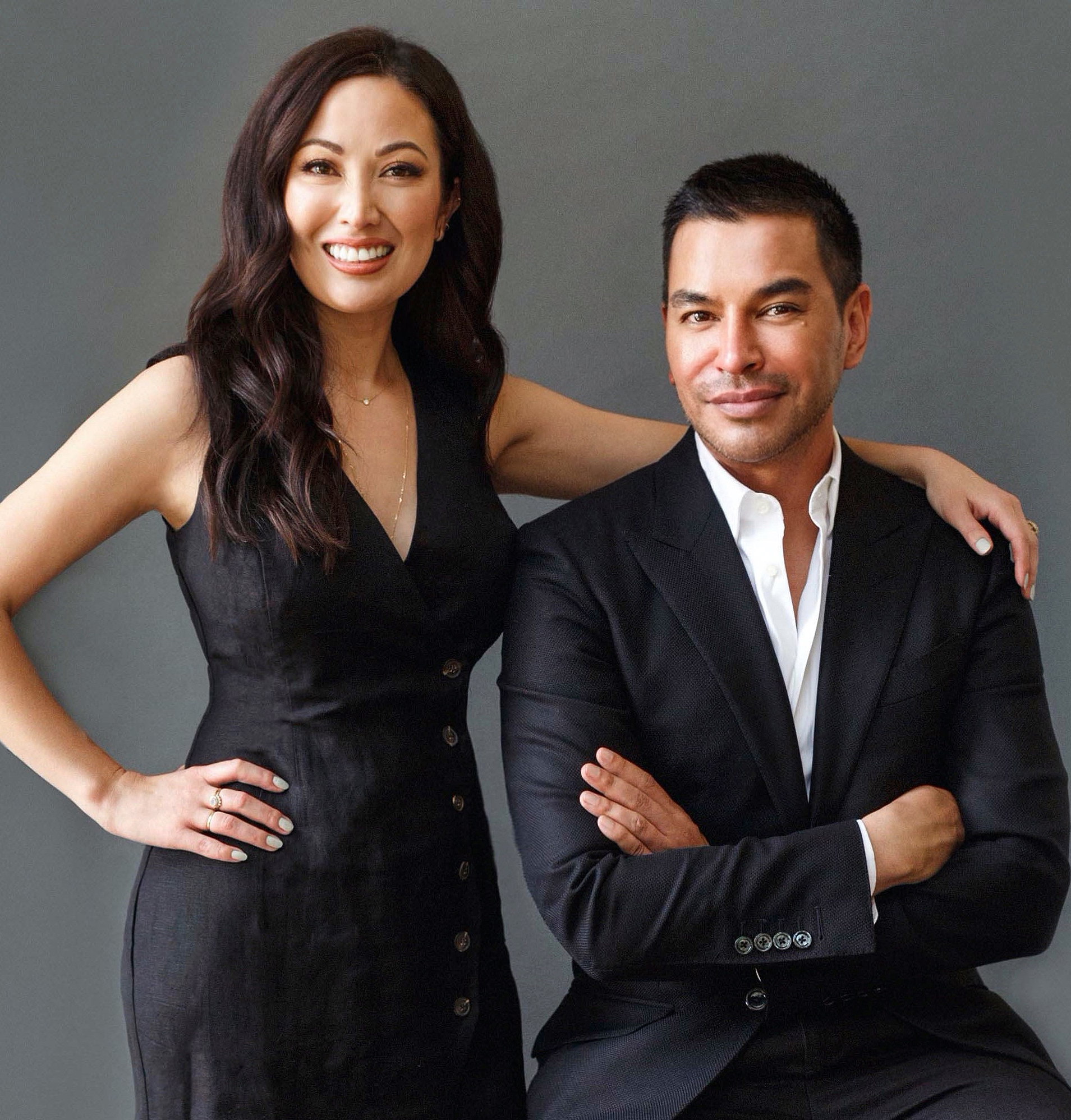 What's missing from the beauty influencer community navel-gazing is a broader perspective on the brand. Bennett and Yara originally met in 2015 at an event for Bliss's cosmetics line, a Hatchbeauty project. Bennett founded Hatchbeauty with Tracy Holland in 2009 and was chief creative officer at it for a decade. During his decade at the company, it fashioned brands linked to celebrities and beauty authorities, including Nuance by Salma Hayek, and a suite of collections directed at Costco associated with makeup artist Kristofer Buckle, hairstylist Orlando Pita and manicurist Jenna Hipp. At Hatchbeauty, Bennett was purely behind the scenes. In an unusual move, he's stepped into the spotlight at Naturium in a co-founders' photo with Yara on its site and with an appearance via a picture in her announcement video.
In the interview with Beauty Independent, Yara traced her interest in doing a brand with Bennett back to the Bliss event, and she reported she turned away suitors contacting her weekly to partner on a brand in favor of Bennett. "Ben is a lovely person. He just has this charisma that makes me want to be best friends with him," said Yara, adding, "I always realized I had entrepreneurship in me, and Ben is the ultimate in entrepreneurship. Everything he puts his mind to, he does it and that is so attractive about him and, the minute I met him, I thought, 'I want to do something with him if I can.'" Once Bennett left Hatchbeauty to found The Center last year, he said he was ready to join forces with Yara on a brand.
Bennett is known as a keen observer of beauty trends and adept at identifying gaps in the market for new brands. He's honed an expertise in helping mass market players jump on trends primarily arising in the prestige segment. In the United States, affordable, ingredient-driven brands The Inkey List and The Ordinary have been distributed at prestige retailers Sephora and Ulta Beauty. Online, brands like Stratia, Typology and Bejbiskin compete with them. The mass market remains available territory for their ilk, and mass market retailers are looking to draw customers away from Sephora and Ulta into their beauty aisles. The beauty enthusiasts buying from brands the likes of The Inkey List and The Ordinary are heavy skincare spenders, a group that huge retailers would certainly love to have patronize their stores.
"Fortunately or unfortunately, people have short memories, and forgive and forget."
Neither Bennett nor Yara provided this rationale for launching Naturium without disclosing Yara's involvement, but the testing of Naturium that occurred on Amazon and its site, not an anomaly for a beauty startup unrelated to an influencer, could be advantageous to amass sales data to convince retailers to pick up the brand. Yara has a relatively large audience by beauty influencer standards—Mixed Makeup's YouTube channel has 1.25 million subscribers, and Yara's personal YouTube channel has almost 260,000—but that audience pales in comparison to, for example, the up to 265 million Americans shopping at Walmart per week.
"I'm not a big corporation. My company is not a big corporation. It's a very small one," said Yara in her apology video. In the announcement video, she expounded, "I'm also not a Kardashian. I don't get second chances. I don't have enormous amounts of money to just throw at something. This is the one chance I get to really, really give you guys something good."
In a mass market environment, most shoppers aren't aware of Yara and her small company. Showing that Naturium can perform without her and, actually, at all could boost mass market retailers' confidence in stocking the brand. Industry sources estimate Naturium is on track to yield $10 million in first-year sales, demonstrating momentum that could be attractive to retailers. And the potential bucks on the table with long-term major mass-market retail partnerships are much greater than $10 million. Speaking under the condition of anonymity, a recognizable personality who had a positive experience developing products with Bennett, said of him and Yara, "They are both very savvy, very knowledgeable, and they know how to turn beauty into big profit in a very short amount of time."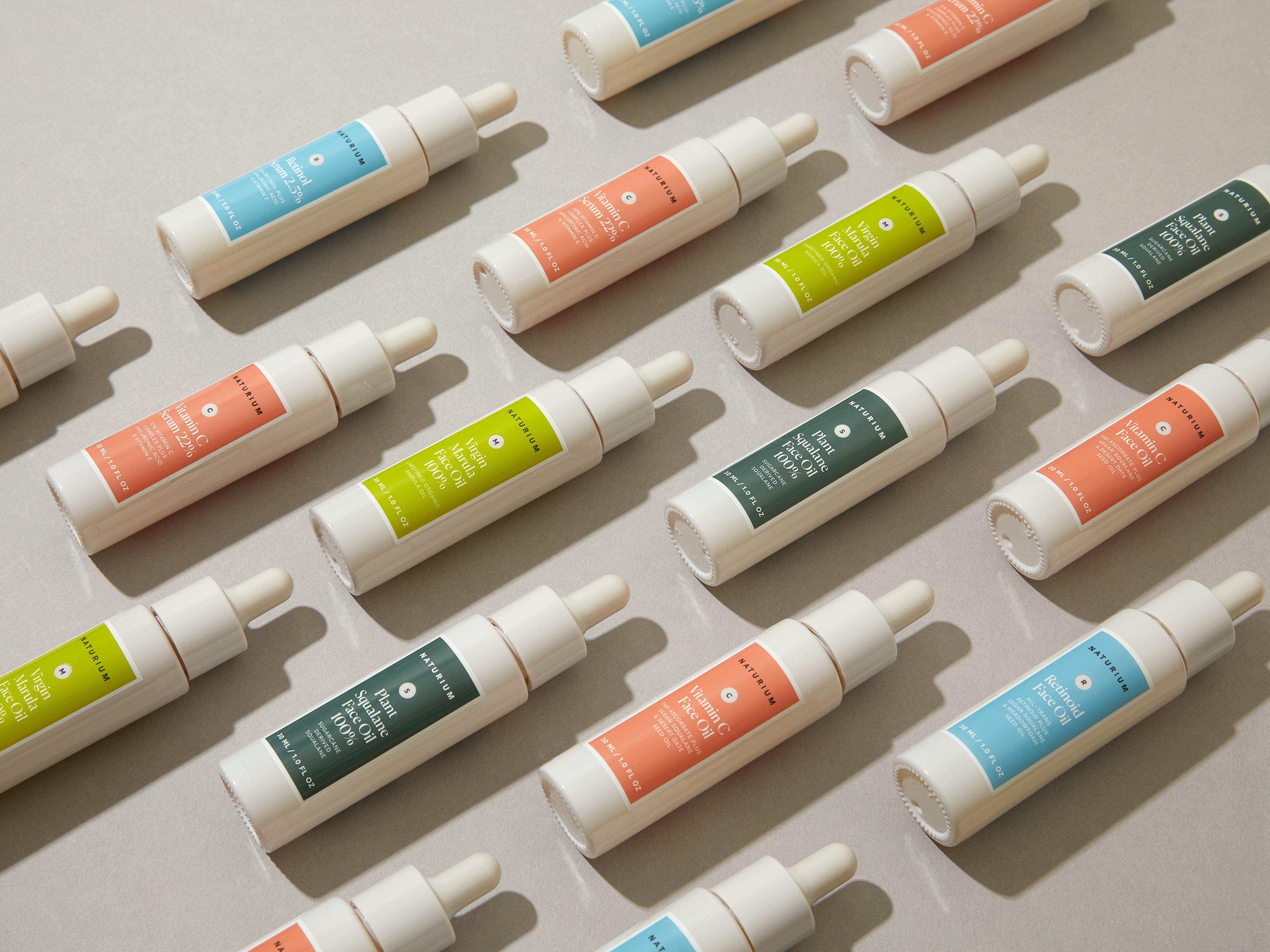 The controversy over Yara's nondisclosure is definitely, as she describes in her apology video, a "setback" for Naturium. It could impact retail partners the brand has targeted, and third-party brand partnerships Yara has at Mixed Makeup. Beauty Independent reached out to Joico and Vichy, brands that Mixed Makeup has worked with, to inquire about the status of their relationships with Mixed Makeup, and hasn't heard back from them. Then, there's the question of whether the FTC could penalize Yara and Naturium. In the past, the FTC has sent out warning letters and levied fines for advertising guideline violations.
"The FTC can be very particular about enforcement. The fact that she did a mea culpa, and went back and admitted her mistakes I think will go a long way," says Menes. Soofi says, "I think she is taking the right steps in trying to rectify the situation, but issuing an apology does not really 'undo' the violation because the reality is that her company probably achieved greater sales through her reviews and testimonials of Naturium than without it, and so that is where the regulatory transgression materialized into financial profit."
Influencer experts argue Yara can emerge from the Naturium nondisclosure storm strong if she doesn't make further missteps. Discussing Yara, Emma Ferrera, director of business development at influencer marketing agency Viral Nation, says, "You really have to take time to reflect on what you did and why you did it, understand your intention and where audiences are coming from, and do your best to make sure that it will never happen again." Kenneth Henman, a partner and manager at influencer talent agency Whe, says, "Fortunately or unfortunately, people have short memories, and forgive and forget. There's been numerous cases in the beauty industry of drama with influencers. A lot of people lose subscribers and, three months later, they have them back, if not more."
This article was updated on Thursday, July 2. 
KEY TAKEAWAYS
On June 21, Mixed Makeup creator Susan Yara announced she's behind the skincare brand Naturium. The announcement was met with a backlash from critics pointing out she'd promoted Naturium earlier without disclosing her connection to it.
On June 25, Yara posted an apology video expressing regret for not previously disclosing she was involved in Naturium and revealing she wasn't officially co-founder until June 12. Coupled with the announcement video, the apology video sparked questions about the extent of her involvement in Naturium and the timeline of the involvement.
The Federal Trade Commission's guidelines mandate that influencers disclose any material connections they have to the brands they promote.
Yara and Naturium could face FTC action for Yara promoting the brand without disclosing her connection to it.
Mixed Makeup's YouTube channel has 1.25 million subscribers, and Yara's personal YouTube channel has almost 260,000 subscribers. Prior to launching Mixed Makeup in 2014, Yara was a journalist.
Yara teamed up with Ben Bennett, co-founder and CEO of incubator and investor The Center, to develop Naturium. Industry sources estimate the brand is on track to generate $10 million in first-year sales.
The hubbub inside Reddit forums and thousands of YouTube comments are insignificant in the grand scheme of the American beauty market. Naturium has a much bigger target—mass-market retail—in its sights, and the brand's sales performance so far could provide retail buyers with the confidence needed to bring it to shelves.
Influencer experts believe Yara and her brand can recover from the controversy if she doesn't make further missteps.