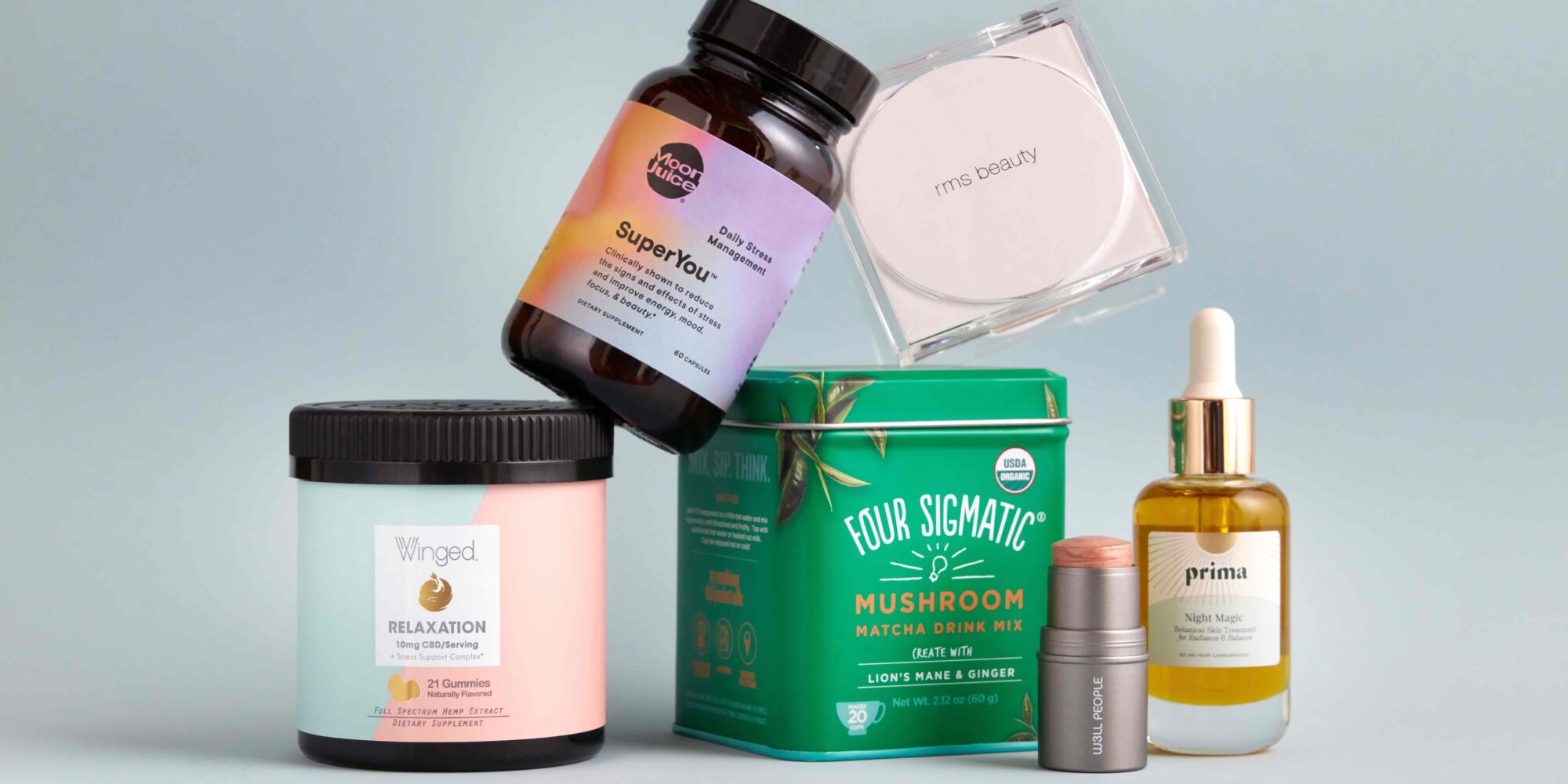 The Beauty Brands, Products And Trends Thriving At Thrive Market
Thrive Market is billed as Whole Foods meets Costco online, but that's not a completely apt description in some respects. The digital market tries hard to banish the "whole paycheck" notion from natural and organic grocery shopping by guaranteeing it will beat competitors' prices. It has a membership model—members pay $59.95 a year or $9.95 a month—yet isn't about loading its assortment with the biggest or most products. Instead, it's more interested in picking the right products for a discerning audience of consumers buying merchandise for healthy living. It even reduced its stockkeeping unit count during the pandemic, when its sales doubled, to roughly 5,000 SKUs.
Launched in 2015, Thrive Market, a B Corp set to become certified zero waste in 2022, plastic neutral in 2023 and carbon negative in 2025, today has over 1 million members shopping an array of categories, including food, pet and home. In beauty and personal care, it has around 150 brands. Among its bestselling products in the category are Prima's Soak It In CBD Epsom Salt Bath Gem, Acure's Brightening Facial Scrub, Alaffia's Everyday Shea Body Wash, Life-flo's Pure Magnesium Flakes, Weleda's Skin Food Original Ultra-Rich Cream, Ursa Major's Fantastic Face Wash and W3ll People's Expressionist Pro Mascara.
Kirstin Ratcliffe, senior category manager for beauty and personal care, says, "We want to be a one-stop shop for our members, and we carry the brands they might be buying elsewhere." However, she adds, "Because we have such a large assortment across all categories, we aim to have a really curated approach to the products we are carrying." Beauty Independent asked her to elaborate on how she finds brands for Thrive Market's selection, trends she's watching, the beauty and personal care private-label program, and her goals for next year.
Tell us a bit about your professional background and how you came to be in the position you are in now.
I've been in the beauty and wellness space for almost seven years. I had my first glimpse into the beauty realm during a college internship at Urban Outfitters in the accessories department. At the time, they were just launching their beauty business, and I was also helping the beauty buyer. I was like, "Wow, this is amazing, I really love this space."
I started my career at Birchbox. I was there for six years overseeing brand partnerships, and I worked on product development for in-house brands. That is where my love for skincare and wellness solidified. An opportunity at Thrive Market came up earlier this year, and I joined the team in April to oversee all of the beauty and personal care categories.
When I came to Thrive, what I was seeing is a lot of what we carried leaned pretty heavily into what you would find at Whole Foods and natural food stores, your staple brands like Dr. Bronner's and Acure, and I was excited to build the category further and help introduce indie beauty brands or cult brands. That's what I have been working on for the past few months and will continue to work on as we go into 2022.
What have you been working on more specifically?
I've been taking a look at where we are seeing traction with our members and what they are looking for. We are adding to the assortment based on holes and opportunities we see. We're starting conversations with brands to get them in the door and, in general, keeping abreast of what's going on and where the industry is heading.
A big focus for me has been looking for brands that are innovating when it comes to ingredient sourcing and sustainable packaging, whether it's refillable, biodegradable or backyard compostable. We continue to push the limits on products that are better for you and better for the planet.
One of the brands I'm personally excited about is Indie Lee. It hasn't launched yet, but will be launching on the site soon. Other brands that are in the pipeline that haven't launched yet, but will in 2022 are clean makeup brand Ere Perez and Everist, which has waterless haircare concentrate. We are really focusing on brands that are bestsellers in the clean beauty realm, but also new and up-and-coming brands that are doing innovative things and creating new spaces in the industry.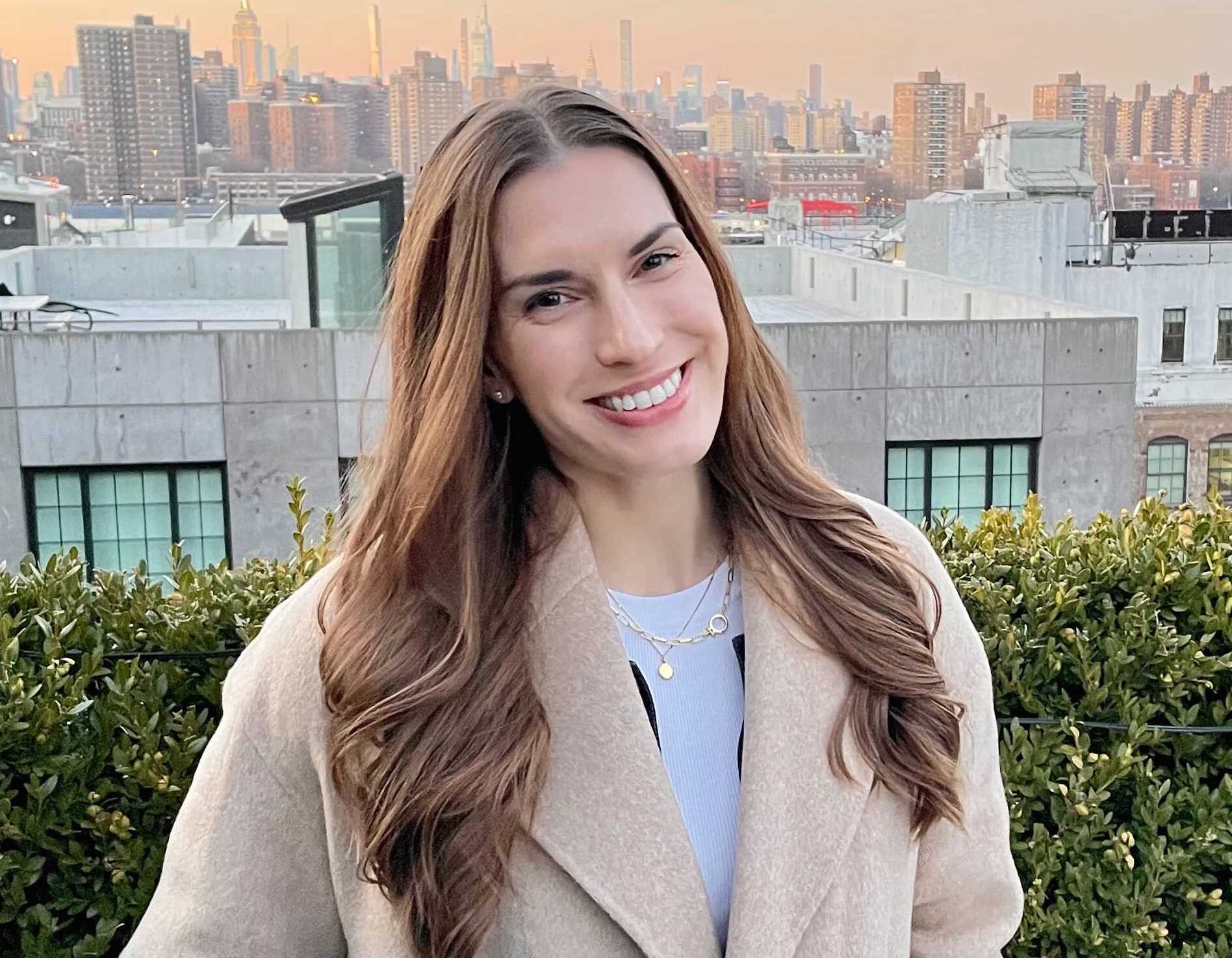 Who are Thrive Market's shoppers?
Almost 87% of our members are women. They have the purchasing power in their households. We find that the majority fall within the age range of 25 to 44. Almost half report they have children in their household, and they are definitely buying for their children. They are wellness champions, and they are coming to Thrive Market for products that fit their healthy living needs in every area of their home from food and beverage to personal care.
They have very high standards when it comes to ingredients, and they know that, when they are purchasing from Thrive, they can trust the products. Whether they strictly buy organic or vegan products or have another dietary restriction, our site makes it easy to filter down to what they are looking for.
When it comes to personal care and beauty, they are looking for new products and novelty, and they are looking for multifunctional products that make their lives easy. They have very high standards for quality, so we aim to give them the best of the best.
How are their beauty and personal care shopping habits changing?
Obviously, 2020 was a crazy year for everyone with COVID, and the buying patterns we were seeing. In 2021, it's been interesting to see the way baskets have shifted. We've definitely seen downturns in hand sanitizer and hand soap, but we've continued to see growth in certain categories.
One that stands out is bath soaks and salts. We continue to see growth in things related to bath and body in general. Body tools like body brushes have been doing well for us. Also, CBD body care has grown a lot this year. It goes back to stress-relief, pain-relief and anxiety-relief products. I think that's going to be a continued trend we see across the industry.
Another interesting category that we have seen growth in this year is teeth whitening now that everyone wants to leave their houses. In skincare, we have seen growth in serums and treatments, things that are targeting specific concerns. The Mighty Patch is among our top SKUs in beauty. We continue to see growth as well in things like cleansers and moisturizers that are staples in your daily routine.
What do you think of the CBD trend in beauty and personal care?
It's a great question because it's something we are looking at very closely to see how it starts to shift as we go into 2022. CBD had its moment. There are so many brands that have come on the scene with CBD and countless brands still coming on the scene with it. It's something that our members are using, but, in 2022, I expect a shift toward other ingredients that have similar effects.
One ingredient that comes to mind for body care is magnesium. Whether for sleep or sore muscles, it's an ingredient that's rising. I think CBD will still be something that our members are looking for, but they will start to be interested in newer ingredients.
How do you see the skincare category shaping up?
With all the time everyone was spending at home in 2020, face masks were big. People were adding things to their routine that they didn't have before. As we move into 2022, we will see more of minimalist skincare rather than a 10-step skincare routine. I think the days of having 10 different products in a skincare routine are over. People are striving for products that work harder and not necessarily more products. It's about that less-is-more approach and a shift toward more multitasking serums.
What's your approach to makeup at Thrive Market?
Right now, we have a few core brand partners in the makeup space: W3ll People, RMS Beauty and Mineral Fusion. The assortment is really concentrated on the staples within your makeup routine versus the more fun, colorful and nice-to-have products. We know our customer is more of that no makeup makeup, natural type of customer.
The categories that do well for us there are mascara—everyone probably uses a mascara in their routine—followed by face staples like BB cream, concealer and tinted moisturizer. Then, there are eyeliners and brow products. Right now, we don't have purples or blues or other things like that in our makeup category, but I'm definitely looking at that for 2022 in terms of how we can partner with more brands in the space and build out the category.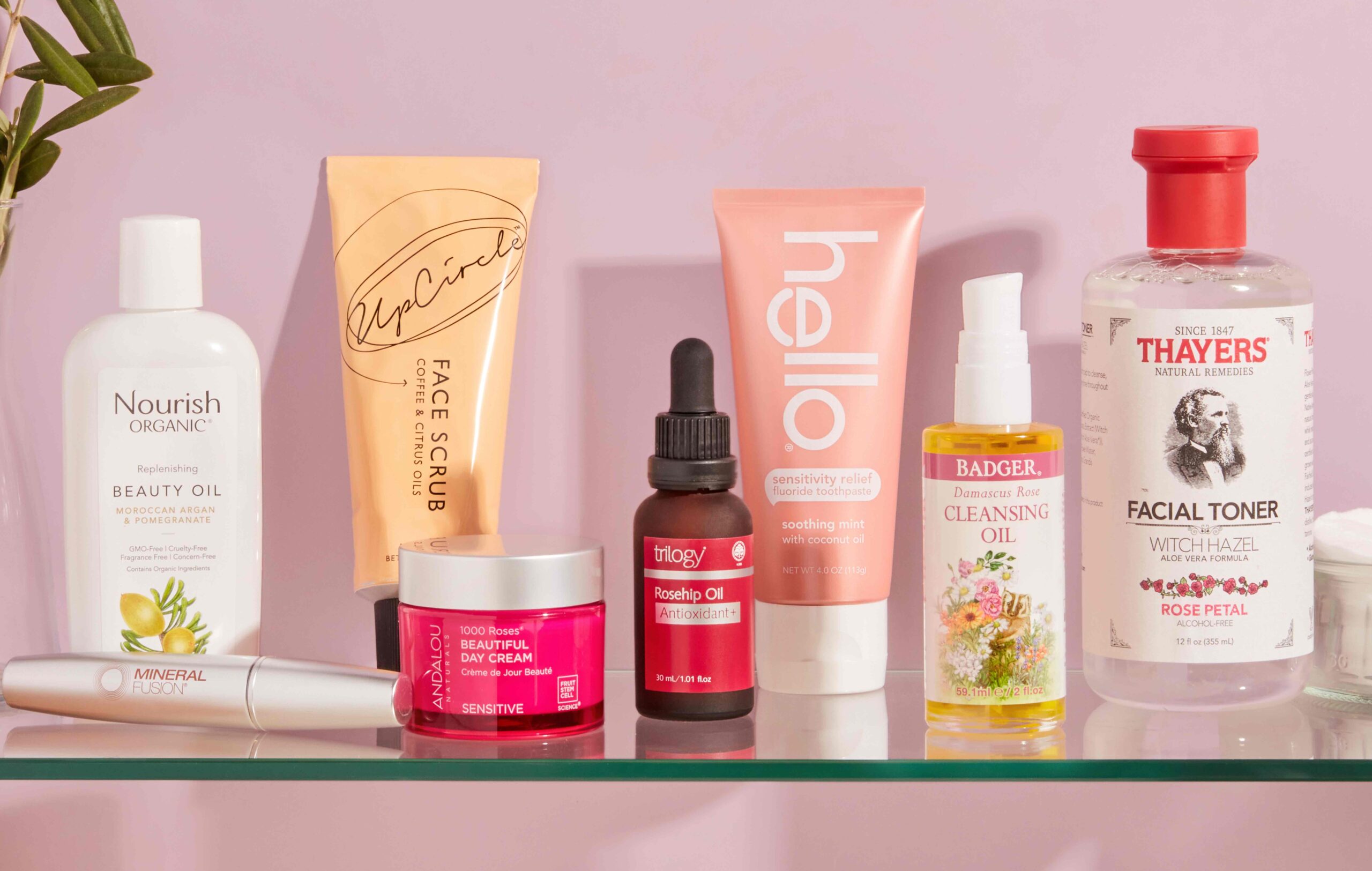 You've mentioned the attributes "clean" and "sustainable" as it relates to beauty. Are there other beauty product attributes important to Thrive Market members?
We know that our members are looking at ingredient lists. We always see comments on product reviews about specific ingredients. Any product that comes through the door at Thrive Market, we are scouring its ingredient list to make sure it adheres to our standards. Our members are looking for products that are safe for their personal health and the environment as well.
Clean beauty has been having a moment for the last few years, and people are starting to understand more and more what it means, but it's a murky space because there's no definition across the industry. Every retailer has its own standard. It's important for us at Thrive to be really clear with our members about what they can expect from us from an ingredient standpoint and what we mean when we say clean.
It's not just about the ingredients for us, it's also about not being harmful to the environment. Are there any concerns about an ingredient building up in the water system or causing harm to animals? We take the strictest measures when it comes to the ingredients in the products at Thrive.
Members are also looking for packaging that's not wasteful. Whether it's compostable, biodegradable or refillable, we have started to see more interest in those categories. When it comes to labels, organic is definitely one members look for and vegan is another one. For any ingredients that have GMO concerns like soy or cornstarch, we always assure them those are non-GMO from our brand partners.
What are you looking for from a pricing standpoint?
We really aim to feature a range of prices for both our paying members and donated memberships. For every paid membership we receive, we donate a membership to a family in need. We may have customers who can't afford $10 for a bath or body product. So, we need to make sure we provide that range in price points and value to our members.
There isn't a cap when it comes to price. We evaluate based on the ingredients, what are the benefits for the customer, whether it's organic and raw material or packaging costs. We take all those things into account. There isn't one specific price we are looking for, it's really about having that wide range. In beauty, we always aim to be 10% below the average competitor when it comes to pricing to ensure we are giving value back to our members.
Walk us through the process of how you hunt for brands.
Of course, brands are reaching out every single day, and we review incoming requests. Then, we are also constantly keeping a pulse on what our members are looking for, whether that's through surveys, outreach to our member services team or what they are talking about in product reviews.
I'm always looking at what is happening in the industry, and the innovations and ingredients that are popping up. If there are things we are starting to see, I will look for brands that are hitting on those elements and reach out proactively to discuss potential partnerships. We attend a lot of industry trade shows, and we also work with ECRM and Adit, [which is owned by Beauty Independent parent company Indie Beauty Media Group]. They help curate brands that are up-and-coming.
What should brands know about what it takes to be successful at Thrive Market?
The No. 1 thing is being engaged in the partnership and participating in the marketing opportunities we have. It's really important to be able to get your product in front of members, whether it's through our gift-with-purchase program or our category promotions like a bath and body sale. That helps to ensure we are keeping products top of mind.
Also, make sure your product imagery is clear and really presents the product in a way that is appealing to members when they are searching on the site, make sure we are tagging the appropriate values on the product pages and make sure the product description is clear.
Private label plays a big role at Thrive Market. What role does it play within the beauty and personal care selection?
Private label is going to play a much bigger role in beauty and personal care throughout 2022. We're aiming to democratize the space by providing products that are approachable to everyone, and inclusive of every skin type, gender, race, age. We're translating our food expertise into the beauty space, providing plant-based, clean and cruelty-free formulas that our members can trust, that really work and are accessible from a pricing standpoint. At present, we're starting more with basics/everyday essentials and then will branch further into additional product types.
What trends are you watching?
One trend that's been really interesting to me is the shift to mushrooms. We are starting to see it penetrating beauty and personal care. In my mind, that's the new CBD. It's going to be everywhere. There are so many benefits to the ingredient, especially when it comes to skincare and body care. I think we are going to see more and more of it as we go into 2022 and beyond.
Another area I'm looking at is regeneratively farmed ingredients. We have a few brand partners with them, and we are definitely going to see more and more brands focusing on that. It's such a key factor on the food side of our business, so it will cross over more and more into beauty and personal care. It can really have drastic impacts on the reduction of carbon.
I think we will continue to see more and more in the refillable space. In general, we will see more products using less packaging, things like shampoo, conditioner and body lotion bars, and a bigger focus on upcycled ingredients. I am definitely looking for more brands that are using ingredients that may be waste and repurposing them for beauty and personal care.
What goals do you have for next year?
Building our skincare offering is a big goal of mine and bringing in brands that our members are purchasing elsewhere that they can't get yet at Thrive. We want to make sure we are providing clear standards to our members when it comes to ingredients. We are in the process of doing a beauty and personal care ingredient audit. We're always evolving as new research comes out to ensure we up to date and taking into account new ingredients or ingredients that were previously accepted that are now understood to pose a potential concern.
Also, we are continuing to focus on transparency from the point of view of product life cycle. We want to have clear instructions about recycling or how people can properly compost a product, and we want to have transparency around ingredient sourcing. I think we can showcase that transparency more to our members throughout the experiences on our website. Then, of course, on all the trends we were talking about before when it comes to sustainable packaging and new ingredients popping up, we want to incorporate more options into our assortment.