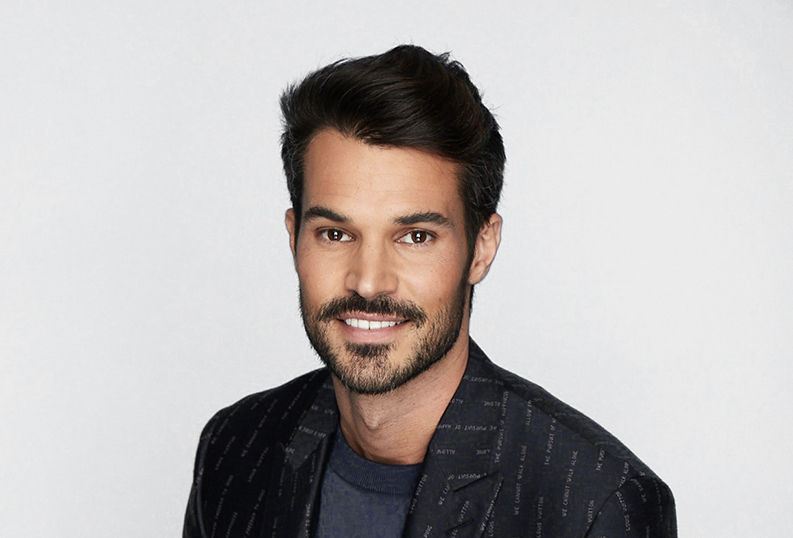 The Blaq Group Founder Ryan Channing, Who Showed The Power Of Social Media To Drive Skincare Sales, Dies At 32
Ryan Channing, a skincare entrepreneur who built The Blaq Group into a multimillion-dollar business with three brands, died suddenly in Bali at the age of 32. The Sydney-based company said in a statement that he had taken ill after battling health issues over the past few months and passed away in a hospital on May 8 while on vacation.
Launched in 2016 with the brand Blaq, The Blaq Group demonstrated the power of social media to drive skincare purchases through instantly recognizable images of people using its black products such as Hyaluronic Acid Eye Mask and Charcoal Peel Off Mask. On its website, The Blaq Group reveals it sells four products a second, has reached more than 8.7 million customers and extends to 62 countries. The United States has been a leading market for the company.
Predominantly a branding wizard behind the scenes at The Blaq Group, Channing is well-known in Australia as the ex-boyfriend of swimming sensation Ian Thorpe, winner of five Olympic gold medals. Thorpe and Channing were active in the campaign to make same-sex marriage legal in Australia, which the country did in 2017.
Channing's passion for equality and inclusiveness are embedded in The Blaq Group's gender barrier-crossing, cruelty-free products. Blaq's website declares, "We are a brand and a space where anyone and everyone can show up just as they are."
From Perth suburb Ocean Reef, Channing always wanted to be an entrepreneur. As a preteen, he told Australian businessman Mark Bouris on the podcast "The Mentor with Mark Bouris" that he would import fashions from Italy and France to sell on eBay. Initially, though, he pursued modeling and a career as a lawyer rather than entrepreneurship.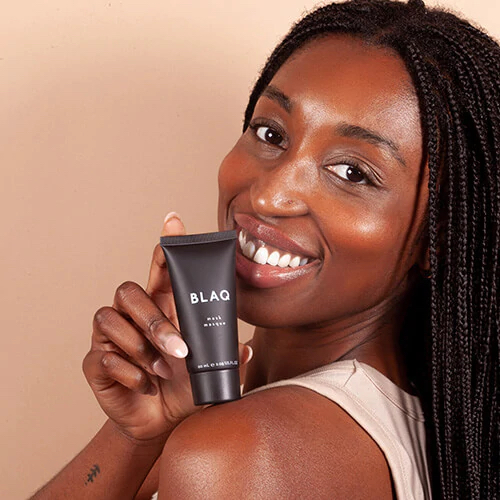 A chance encounter with activated charcoal changed his career path. During a ski trip to Japan, Channing discovered it at a store and was inspired to develop Blaq with a focus on the ingredient. At the time, he didn't have grand beauty industry ambitions. He just posted a few Instagram advertisements to see if he could drum up sales. It turned out he could. Orders amounting to 10,000 Australian dollars or around $6,900 at the current exchange rate per day came pouring in.
Within weeks, News.com.au featured the brand, and orders shot up to 70,000 to 80,000 Australian dollars or roughly $48,000 to $55,000 per day for a week until the stock was cleared out. Convinced he was onto something, Channing decided to plunk down for a production run of 10,000 units. In total, his investment at the outset was 2,000 to 3,000 Australian dollars or $1,400 to $2,000. He designed the site and did the ads himself.
At that stage, charcoal was trending in the beauty industry, and Channing's objective was for Blaq to become the No. 1 charcoal skincare brand in the world. To get it there, he stoked social media buzz with sampling efforts via subscription boxes like Ipsy, Glossybox and Birchbox. By fiscal year 2018, The Blaq Group had surpassed $6 million in sales, according to reporting by CEO Magazine. E-commerce sales, notably on Amazon, have been its bread and butter.
Channing followed up on the popularity of Blaq by introducing Generation Skin, a brand aimed at a slighter younger audience than Blaq incorporating Australian ingredients like Davidson plum, Kakadu plum and desert lime, and Flight Mode, a brand aimed at a slightly older jet-setting audience. Generation Skin alone has served over 1 million customers, per its site.
"He had an amazing ability to pick beauty trends before they took off."
"He had an amazing ability to pick beauty trends before they took off. He was a consummate scourer of knowledge and loved to read up about everything related to the beauty industry," says Camilla Walker, new product development manager at The Blaq Group. "He would constantly be trying all sorts of beauty products and consider how those products might be improved or enhanced. He was a very intelligent man and always has a fun and can-do attitude."
In January 2021, Channing appointed Robert Jarmyn, former director at Brand Nation Group, CMO of Hi-Life Health and Beauty and founder of the brand Skin Physics, as CEO of The Blaq Group. Jarmyn has been working to expand its distribution and evolve Blaq's identity from being centered on charcoal to being a destination for cheerful, yet effective detoxifying products. Blaq is in discussions with top retailers in the U.S. to establish a brick-and-mortar presence.
"Over the coming months, Blaq has several new product releases planned, and whilst Ryan will not be here to see the fruits of the extensive new product development program, we are sure consumers will love these innovations," says Walker.
Although initially Channing didn't have grand beauty industry ambitions, his ambitions grew as The Blaq Group experienced success. In 2020, he informed Bouris, "The end goal for me is to create an amazing brand, have it used and seen by millions of people and hand it over to one of the big beauty companies to take it as far as they can take it." Now, Jarmyn and his team at The Blaq Group will strive to accomplish Channing's goal.