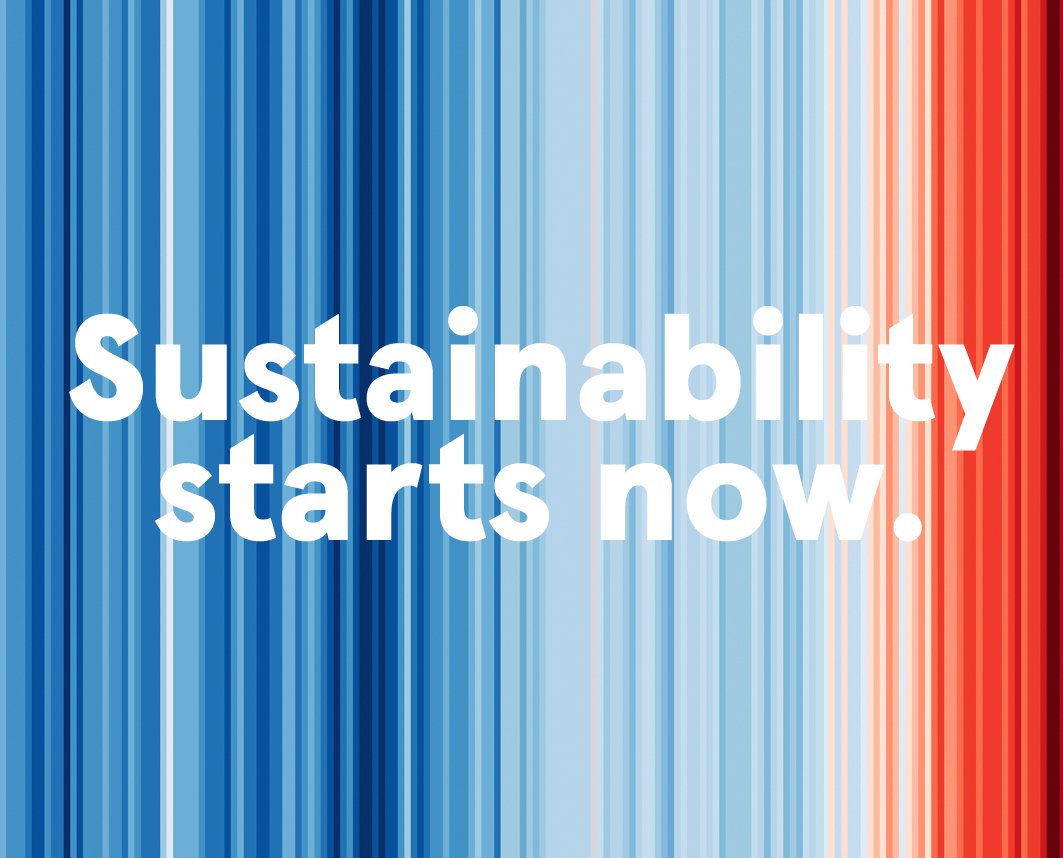 The Detox Market Joins The Climate Movement In A Big Way With Its Sustainability Starts Now Initiative
The Detox Market isn't just talking about sustainability. It's taking action to become more sustainable as a business and help protect the environment beyond its doors.
When Romain Gaillard, founder and CEO of the retailer, saw a blue-to-red visualization created by British scientist Ed Hawkins called Warming Stripes showing yearly increases in average global temperatures from 1850 to 2018 on the cover of The Economist in September, the dire threat of climate change crystallized in his mind. "I was born in 1980, and that's where it starts to become pinkish and orange. I have two kids. They are 4 and 2. It's purple red and very dark red in 2015 and 2017, the years they were born. Those are the warmest years ever recorded," he says. "We all know about global warming, but this was really a big aha moment for me. From then on, I spent a lot of time trying to figure out what we could do."
The Detox Market landed on a comprehensive effort it's dubbed Sustainability Starts Now kicking off today that encompasses an initiative named Earth CPR to become carbon negative by planting 500,000 trees this year and 2.5 million by 2025 through nonprofit Eden Reforestation Projects, turning its seven stores into hubs for beauty product recycling in partnership with TerraCycle, evaluating operations to diminish its environmental footprint, assembling a selection of eco-friendly products, and putting up posters in lower Manhattan with the Warming Stripes visualization as well as installations in its locations to spur other people to have Gaillard's aha moment.
"One thing we've been great at as a company is to make people aware of toxicity in personal care. Our next mission is to encourage people to switch to sustainable products. It's clean beauty times 10," says Gaillard. "When you have this aha moment, there's no way back from it. I'm not saying that you will suddenly become like Greta Thunberg and travel by bike everywhere, but, with everything you do, you start to pay attention, and it can have a great impact."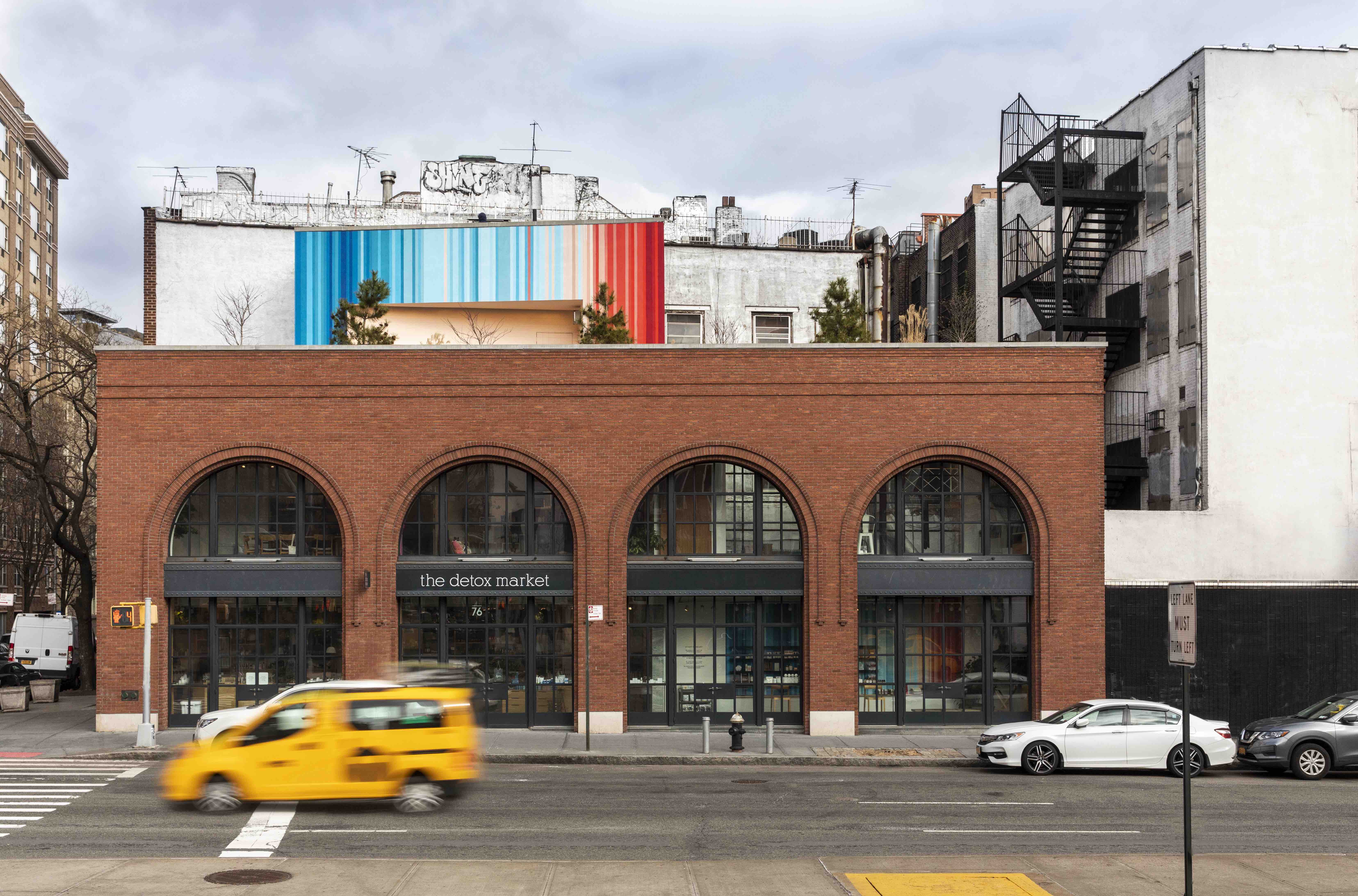 The Detox Market, which plans to open two locations this year, is certainly paying attention to the materials it relies on in an attempt to eliminate excess. For example, it's swapped out disposable makeup applicators in its stores to bamboo versions, and nixed an insert in the packaging of its body care line Detox Mode to reduce potential waste. To incentivize beauty product recycling, The Detox Market is doling out loyalty points to customers who recycle in its shops. The products they recycle don't have to be from brands available at The Detox Market. Credo and Follain also have beauty product recycling programs.
Inside stores, The Detox Market is spotlighting an array of eco-oriented products from brands including OrganiCup, Meow Meow Tweet, David's Natural Toothpaste, Erbaviva, Olas Oral Care, Stasher and Jungle Straws. It's placing a refill station with Detox Mode hemp soap in stores, and selling a sustainability set for $30 featuring Stasher, Jungle Straws and Baggu. Gaillard says, "We curated beauty products along with products that aren't beauty-related, but are products you use in your daily routine that we felt are great." The Detox Market isn't the first retailer to edit a collection of green products. Net-a-Porter's Net Sustain assortment of 27 beauty and 45 fashion brands focuses on sustainable merchandise, and Farfetch has launched a sustainable category.
"One thing we've been great at as a company is to make people aware of toxicity in personal care. Our next mission is to encourage people to switch to sustainable products."
Gaillard estimates The Detox Market will spend roughly 2% of its revenues this year on activities to become carbon negative and closer to 10% on advertising to promote Sustainability Starts Now. "If just a few big companies follow what we are doing, it could make a very interesting change," says Gaillard. "If we are planting half a million trees, that's as if Ulta was planting half a billion trees, and Amazon was planting 10 billion trees. For us, it's a very aggressive number."
Asked about expected sales results from the Sustainability Starts Now effort, Gaillard responds, "I don't know what we are going to see. I think we will see a lot of visibility. By visibility, it's not necessarily for Detox Market, but about this problem to bring that to the center of the discussion. One thing we are good at is being loud about a specific problem. We were very loud about toxicity in personal care—and we still are—but my goal is to make as much noise as we possibly can now about sustainability."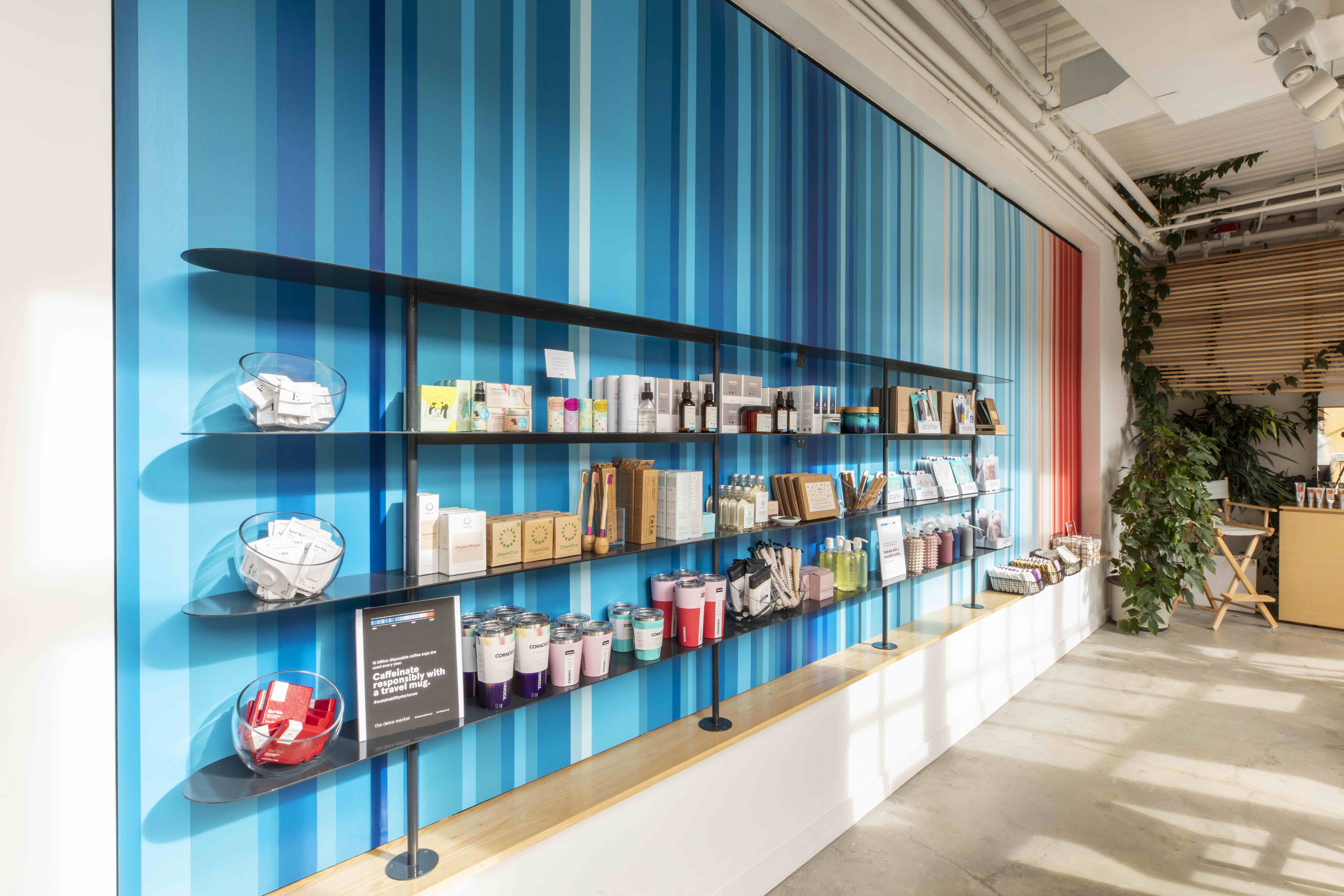 In their purchasing behavior, Gaillard doesn't believe customers currently prioritize the eco-friendliness of products. However, he projects they will begin to prioritize it in the near future. "If you look at the Stripes and you fast forward five to 10 years, it's clear it's going to be beyond a priority," he says. "There will be a time when consumers ask for complete transparency on the impact of companies on their communities and on the planet."
To improve transparency at The Detox Market, the retailer is developing sustainability guidelines for the brands it stocks. They are slated to be finalized in May. "It's not a black or white type of situation, that's why it is complex. It would be hard to say, 'No more plastic,' and tell all the brands, 'You have 60 days to remove plastic.' We are working on what to do. My idea is to really encourage brands to join our movement and to find better solutions," says Gaillard. "Packaging for small brands is complicated because the MOQs [minimum order requirements] are high. It can be that some small brands work together or work with us to get to higher MOQs, and we together convince packaging companies to work on sustainable solutions."