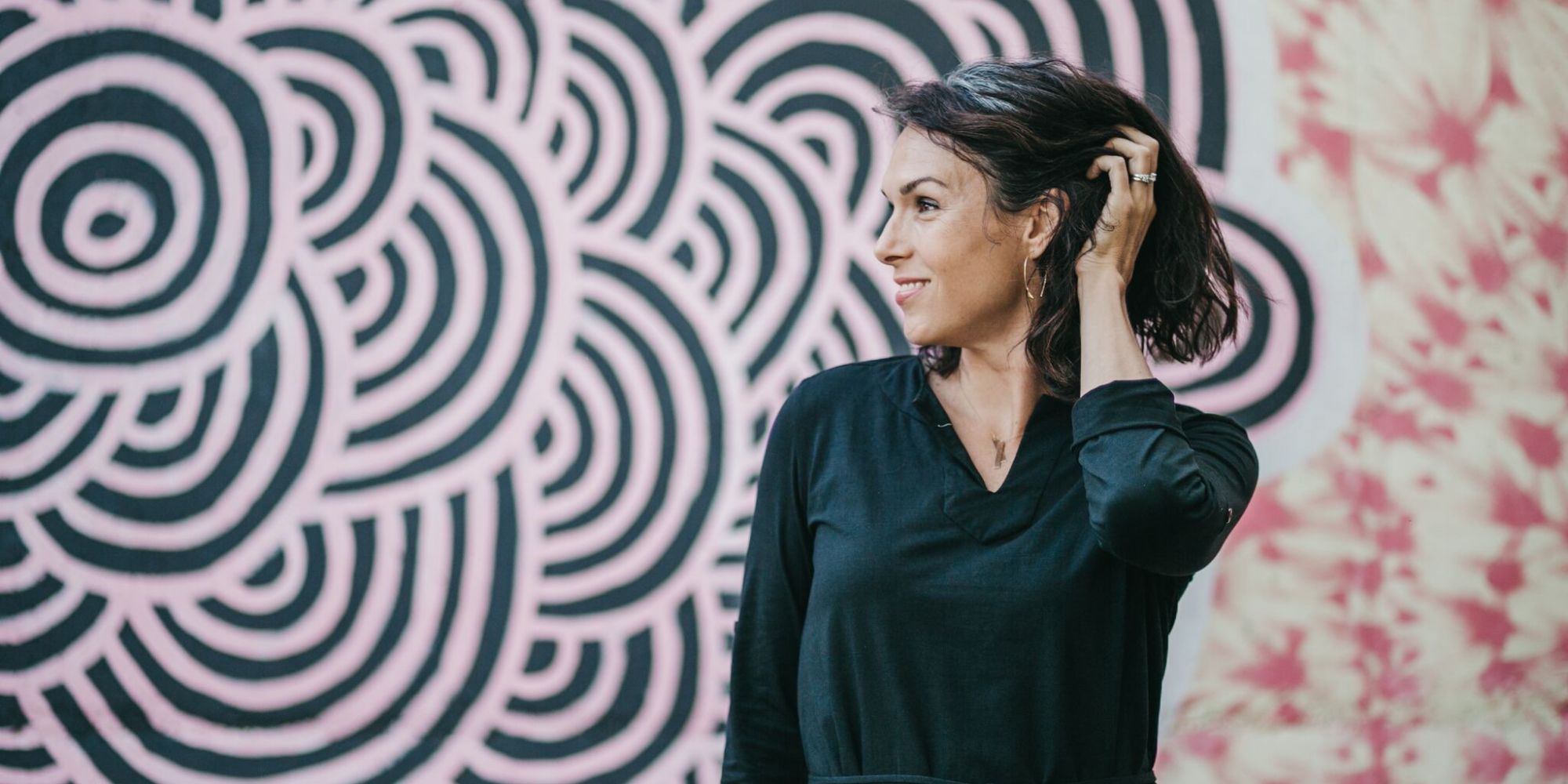 This Organic Girl Is A One-Stop Content Shop For Info On Clean Beauty, Packed Lunches, Grocery Runs And Unwieldy Gray Hairs
One to two days a week, This Organic Girl, Lisa Fennessy, works as an interpreter for the deaf.
On the other days, she interprets natural products for women who've been steeped in the language and marketing of conventional merchandise since birth. She communicates to them about her experiences with organic hair dye and going gray, effectively shopping farmers markets and Costco, picking out the best organic bedding and making it as a blogger (she advises focusing on engagement over numbers). "I'm not out to evangelize, but I am here as a resource for people when they decide they want to change and need help making that happen," says Fennessy. Apparently, many people are hungry for a resource because Fennessy's fanbase has registered lightening growth over the past two years, solidifying her as bona fide influencer and green lifestyle maven to watch. Beauty Independent spoke with Fennessy about her most popular posts, valuable brand relationships, the future of social media and her effervescent personality.
How did you start your digital presence?
I jumped on Instagram a little over two years ago because I was looking for a place to share my meal ideas, healthy swaps and organic lifestyle tips. Little did I know that the Instagramming lifestyle is a thing and little did I know that thing is called social influencing. So, after a couple of months online, I made some friends who were blogging, and I just kind of got sucked in. Looking back, establishing an online presence wasn't an overt goal of mine per se, it just kind of happened. I didn't even know the word influencer existed in this capacity.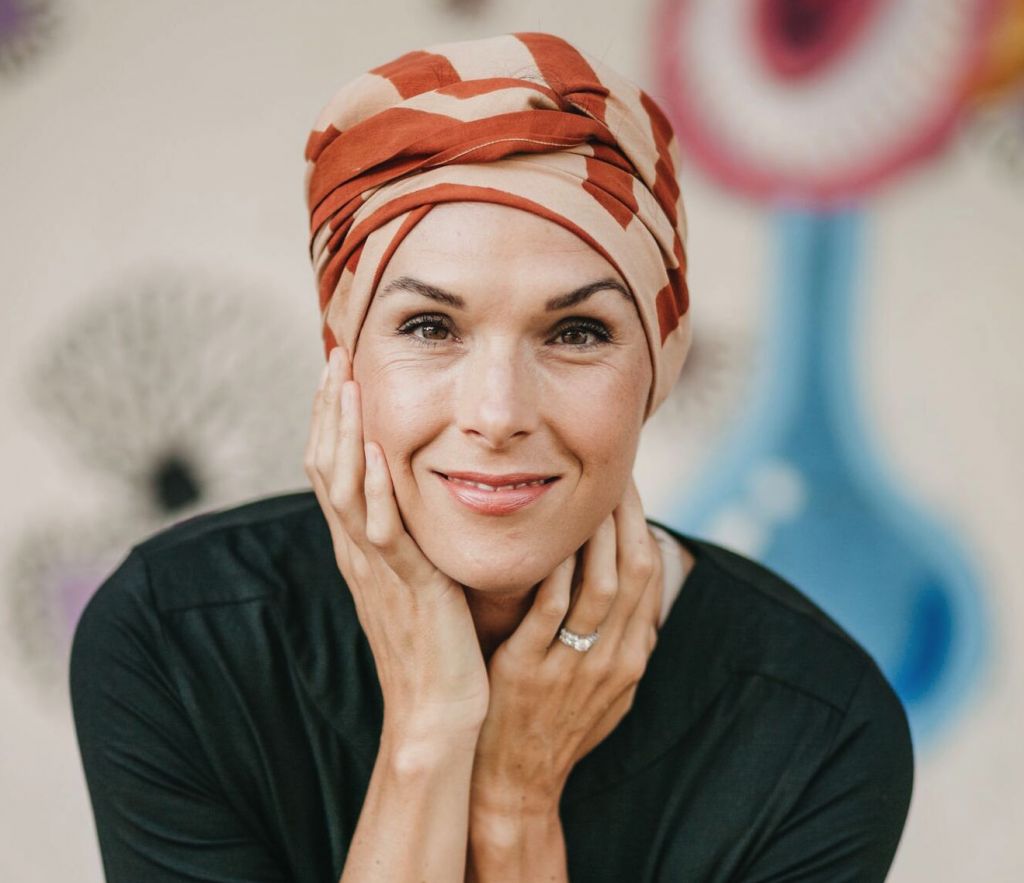 Your influence covers quite a few platforms. Can you fill me in on them?
My baby is my Instagram @thisorganicgirl, where I show up everyday. That's where everything started, and I love the conversations we have in this space. It's really a give and take and I've learned so much from colleagues, followers and brands. I also have my blog, This Organic Girl, where I post a couple of times a week about green beauty, healthy eats and organic lifestyle, but mostly green beauty. I share my blog posts on Facebook as well. Last but not least, my partner Suzi from Gurl Gone Green, and I have a subscription called The Green Gurls Club. This is a fantastic resource for people who want to detox their lives, but feel overwhelmed about where to start. Suzi and I have tried and tested so many products collectively. We know what works and what's truly clean. Every week, we send out information on one product swap, offering both high and low budget options, making cleaner living accessible to everyone. It's a baby steps approach to non-toxic living, and people are loving it.
You're an interpreter for the deaf. How do you balance your interpreter commitments and This Organic Girl?
Some days are better than others. This is something I am constantly working on. Now that my kids are getting older and are in school, I find it a little easier to manage. I was born to create. The more time I find, the more I want to do. Right now, I work one to two days a week interpreting and two to three days a week blogging, plus I blog in the margins like evenings, nap times, weekends and any breaks I get. Most days I carry my laptop around in my bag. I don't really have a structure or a planning method. I just kind of take whatever time I can get. That's just the stage I'm at with little kids. I am motivated to produce, and I love working, so right now this approach works for me. I also keep a big calendar on my desk to mark deadlines.
What is your favorite way to discover new brands?
I am always on the lookout for discovering new brands. This happens in so many ways: events, Instagram, beauty subscriptions, blogger recommendations, PR agencies, brands reaching out and Google. I would have to say my favorite is when followers or blogger friends email or message me with brands to check out. It's kind of a win-win for everyone involved.
How do you prefer to be contacted about a potential opportunity?
Email is the best. Sometimes messages on Instagram or Facebook get lost or buried especially on days where I am running a giveaway and a lot of comments coming in.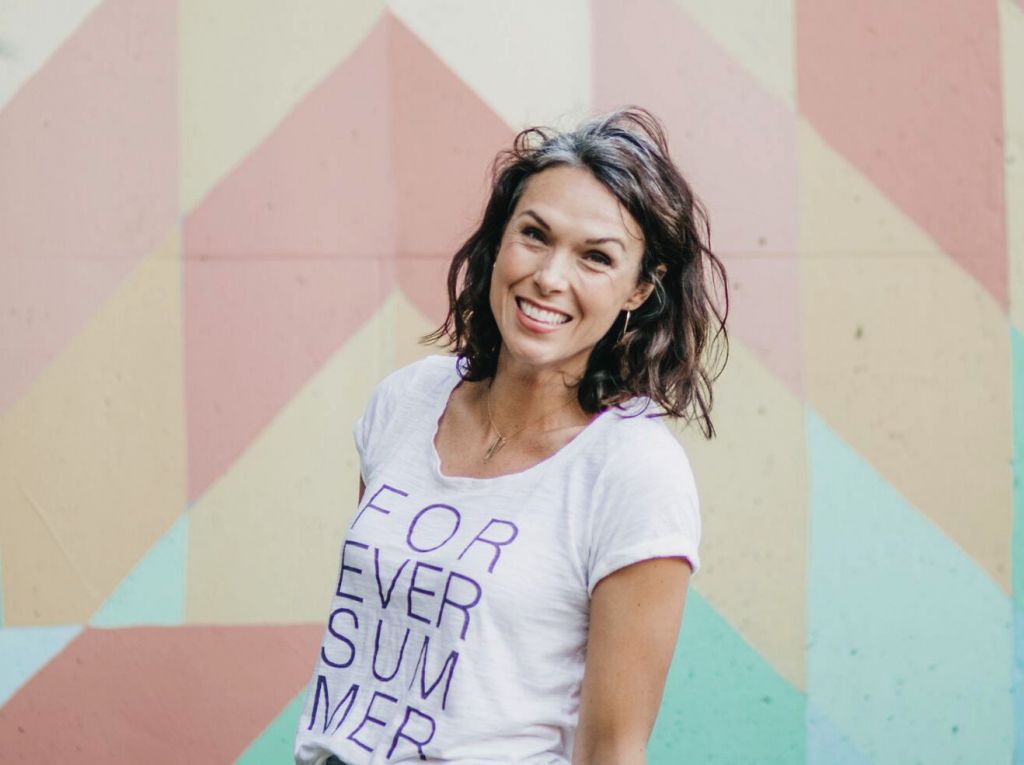 What do you wish brands knew when it comes to working with influencers?
I love working with brands that value my time. This means emails and pitches are short and to the point, but have everything I need to know to make a decision. They include product, full ingredient lists and are clear about an ask. Sometimes I get emails that don't even have a website linked and, then, I am not only hunting for a website, but hunting for ingredients, and it just takes a lot of time. I am the only one checking my emails and, the more time I spend trying to dig for information here, the less time I have for content creation. I also value brands who offer paid sponsorships. Nothing says I value what you do more than compensation.
What are ways you work with brands on This Organic Girl?
I work with brands through affiliate links, sponsored Instagram content, sponsored blog posts, as a brand ambassador, guests/freelance blog posts and more. Every collaboration is a little bit different depending on a brand's goals and what I can offer. I have a media kit and rate sheet available if brands ask, but it's a starting point because every project varies. I also like using Social Blue Book as a guide for pricing.
What makes a successful partnership with This Organic Girl?
My most successful partnership to date happened organically. I was sent some of their product to try, I loved them and asked to be an affiliate. Then, I started writing about this brand and my readers started trying and loving this brand, too. I say it's a win for everyone because the brand gets exposure, readers find new products they love and the blogger gets paid. There are a couple of things that make this relationship unique, however. The affiliate commission this brand provides me is very generous. That set the stage for a very different type of relationship. It's professional, respectful, invested and ongoing. Ongoing partnerships are one of the keys to success for maintaining a steady income as a blogger. Plus, when readers see you talking about a brand on a regular basis, they know the brand is a stand out.
Do you think your audience would be upset by a sponsored post?
No. I do sponsored posts on This Organic Girl from time to time, and my readers know when I am earning money for a post. I don't accept money to talk a brand up. I accept sponsored work to tell a story, foster product discovery and really use it to talk about what to consider when striving to live natural/organic. For example, I worked with a company who sponsored a post for their deodorants. I took this opportunity to write about what to look for in a deodorant, ingredients to avoid, why it all matters and listed out some clean brands that work for me. A post like this is educational, informative and brings value to the reader, and it's very different than a paid-for product review.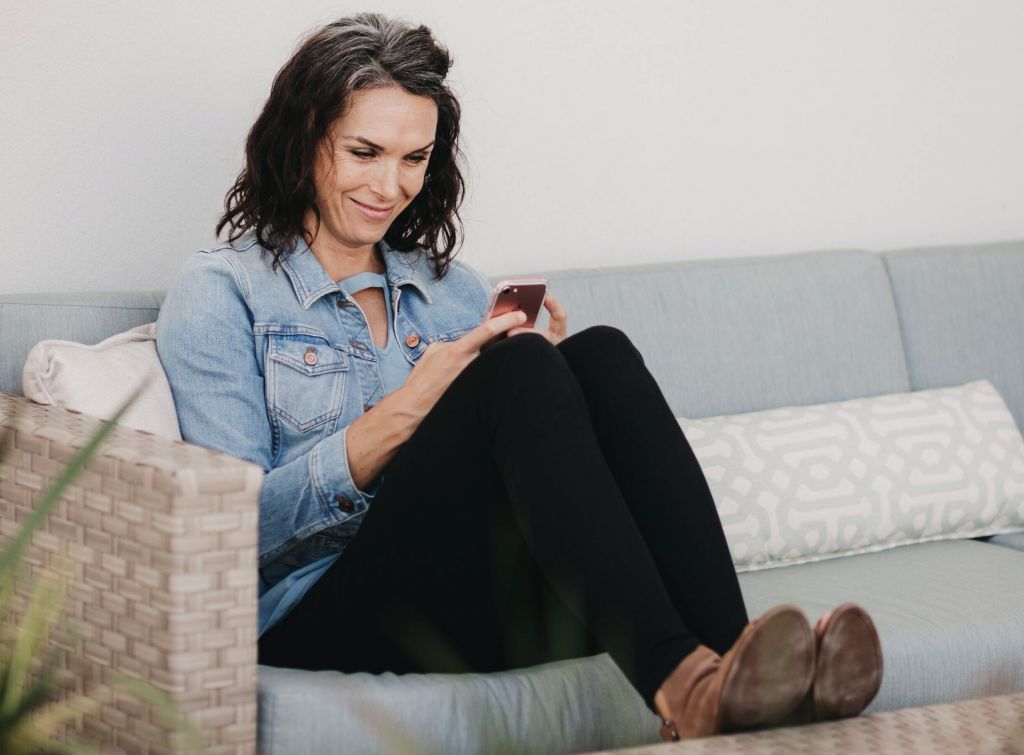 Who is the audience for This Organic Girl?
Women 24 to 45 who value non-toxic living and want to know the basics like how to make a broth from scratch and also the latest when it comes to non-toxic makeup, workout classes, healthy eats, sustainable fashion and organic lifestyle.
What does your audience really like to see from you, or which posts seem to get the most attention?
The post that drives the most traffic to This Organic Girl to date happens to be my very first post Organic Hair Dye: The Good, The Bad and The Ugly. People also love my What I'm Using Now page and Green Beauty On A Budget, a collab post I did with MaisonPur. My Going Gray series doesn't pull in a lot of numbers in terms of page views, but the engagement is off the charts. Last, but not least, my True Botanicals posts are always huge traffic drivers. I love this results-driven brand, and my readers do too.
What do you think differentiates you from other influencers?
Now that we have access to Instagram Stories, people get a chance to know influencers a little bit more intimately. I've done stories in my PJs, in spa robes, with face masks on or even from my doctor's office. Now people get to travel with me too, which is super fun. I think people enjoy my spirit and personality. I love keeping it light and fun, but I'm honest, and I'm not afraid to ask the big questions, which I think people value. Besides personality, let's talk big picture. Our world is not getting any cleaner on its own. Plastic is taking over the world. Food is being farmed and modified. Chemicals are being pumped into people's homes by way of cleaners, mattresses, paints and furniture, and people just keep getting sicker and sicker. A time will come when living sustainably, choosing responsibly and buying non-toxic will become inevitable. I'm here for people who want to start living that life now.
What changes do you see affecting the industry because of the indie beauty movement?
I love this question. At the first W.E.L.L. Summit in Boston in 2015, Tara Foley of Follain was asked what her hopes and dreams were for her clean beauty store. She said, "I hope that green beauty becomes so ubiquitous that the need for my store no longer exists." I really can't say it any better than that.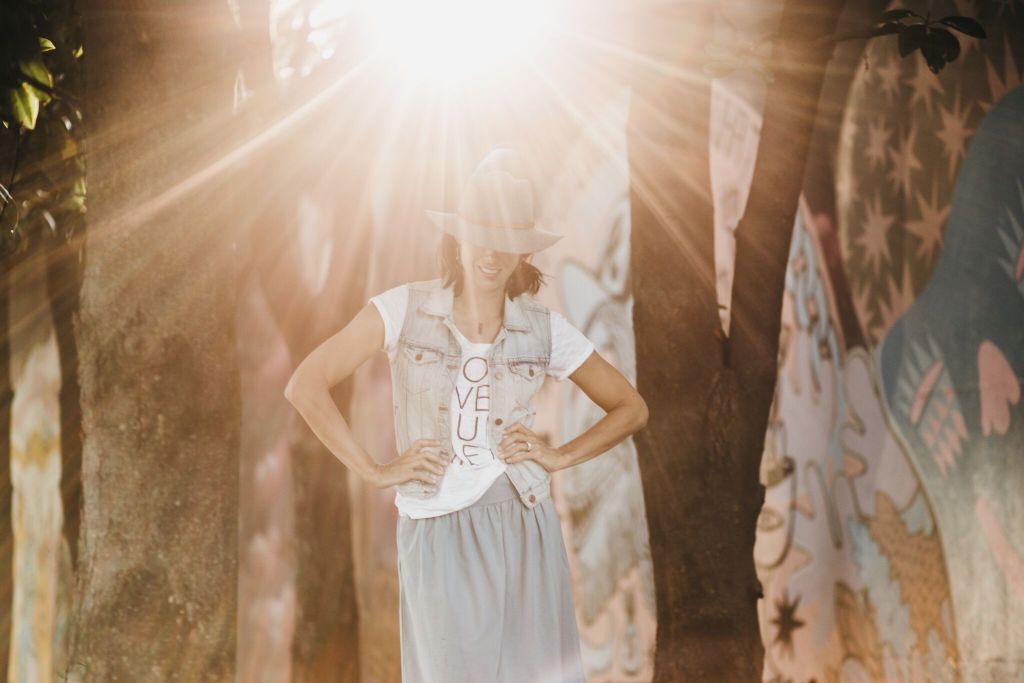 Where do you see social media heading in the next few years?
It's really the wave of the future for advertising. I see more product placement and more sponsored content. This is really just the beginning. When my sister first started following the clean beauty movement on social media, she spent over $1,000 in just a few months on beauty products all based on influencer recommendations. Staring at her credit card bill she goes, "This type of advertising really works." When influencer marketing is done with integrity, it can be a benefit to everyone. Companies want to get the word out about their product, consumers want to know what really works, and influencers earn a living bridging this gap.
What is your goal as an influencer?
If my lifestyle can support my lifestyle, then I will consider this whole influencing thing a win.