Topicals Wants To Make Skin Flare-Up Treatments Fun For Gen Z Consumers
Sometimes throwing out the playbook pays off.
Topicals, a gen Z-focused skincare range launching today, takes an unorthodox approach to addressing chronic skin conditions like eczema, hyperpigmentation and psoriasis by making it fun rather than frightening—and investors are buying in. Olamide Olowe, co-founder and CEO, is the youngest Black woman ever to raise over $2 million in venture capital funding. She and co-founder Claudia Teng, Topicals chief product officer, are both 23 years old and have drawn a total of $2.6 million over three funding rounds.
Olowe initially pulled in $600,000 from Dorm Room Fund, Rough Draft Ventures, Mucker Capital and angel investors in two raises last year. When Beauty Independent spoke to Olowe in October, the entrepreneur was focused on the device category with the $80 Surge Stick, designed to tackle hyperpigmentation. With Teng coming on board, Topicals has shifted focus to strictly skincare for now.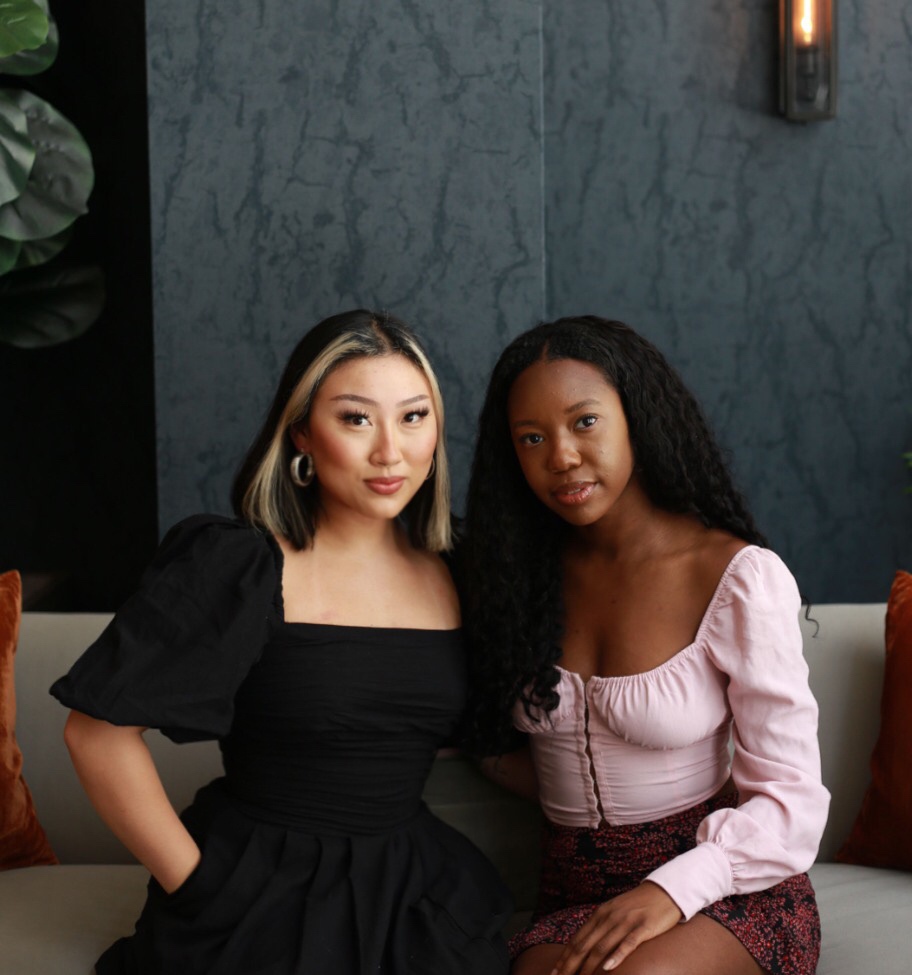 "The operator angel [investors] were super helpful in getting us to market quickly," says Olowe. In June, she and Teng met Lerer Hippeau, which led the recent institutional round, as well as celebrity and high-profile investors, including Netflix CMO Bozoma Saint John, "Insecure" actresses Issa Rae and Yvonne Orji, and entrepreneur and DJ Hannah Bronfman. Other Topicals investors include the CEOs of Warby Parker, Allbirds, Casper, Harry's, Bombas and Red Antler. Olowe details fundraising for Topicals was a two-year process. She says, "It's not an overnight success by any means. It's been a lot of no, and, over the last month, there's been just an avalanche of yes."
Despite the consumer startup heavyweights on Topicals' cap table, Olowe and Teng are eschewing many of the tenets of launching a (mostly) direct-to-consumer brand. For one, the duo has turned to Twitter, not Instagram, to deeply engage its burgeoning community. "I'm obsessed with Twitter," enthuses Olowe. She credits being active on the platform for having investors already know who she was when she went to meet with them. A large swath of the venture community is daily tweeters.
But Topicals' target consumer is on Twitter, too, and to do more than look at pretty pictures with quippy captions. Topicals' would-be competitors? Not so much. Olowe says, "Claudia and I were surprised that a lot of beauty brands ignore Twitter. We thought, 'OK, let's focus on here.'" The co-founders saw Twitter as a medium to educate consumers on the chronic skin conditions that Topicals products were created to treat.
"We thought, 'Let's focus on Twitter where education is super needed for these conditions," says Olowe. "Typically, you'd find this information on WebMD or academic journals…Let's democratize and create access. [Accessibility] is a huge part of our brand." She shares that the response has been positive to what initially was planned to be some tweets and once-a-week threads on skin conditions. "[This education] has now become something that we're very well known for on Twitter," says Olowe. The brand currently has over 7,600 Twitter followers.
Of course, the brand isn't ignoring Instagram. It turns to the photo and video sharing network to interact with its community on a visual level. Olowe admits she and Teng "struggled back and forth on what aesthetic we want on Instagram. We figured we'd make that a mood board where we can crowd source pictures from everybody," she says. Part of that aesthetic struggle is due to Topicals iconoclastic branding strategy.
While most consumer brands create an easily identifiable logo, and incorporate a font and limited color palette they hope will all become synonymous with their identities, Topicals is mixing it up, shunning the clean-cut design that has been the uniform of the DTC brands emerging in past several years. "You'll see from our Instagram, from who we serve, from our website, that we don't pick just one color to represent us because one color doesn't represent us," says Olowe. "We may lead with a certain color but we love for things to be full of color. We love for things to be off center. We love for different fonts to be used because nothing's that serious."
You can imagine that two 23 year old women got pushback from seasoned professionals who didn't grock Topicals' kaleidoscopic concept. Teng recalls one such interaction. "They were saying, 'Why is your branding so colorful? If people see color combined with people who have visible skin conditions, it's going to be too much for people,'" she says. "The thing is that people who have skin conditions live their entire lives in color. To relegate this particular representation of people who have been conditioned to white clinical branding and think that [a brand] has to be buttoned up to be a brand that speaks to and makes products for people who have conditions is unrealistic. You wear out your flare ups. They happen in real life. They happen in color." 
Topicals launches as an omnichannel brand, again bucking the consumer goods trend of starting out DTC and eventually expanding to a hybrid model to scale. Topicals' first two products, Like Butter, a hydrating mask for dry, distressed and eczema-prone skin, and Faded, a serum for discoloration and dark spots, retailing for $32 and $36 respectively, are available for purchase on the brand's website and Nordstrom's website. Topicals products will also featured in Nordstrom's pop-in locations until November.  
"We're an omnichannel brand, and we believe in being where our customer is," says Olowe. "We've learned over the last couple of years that customer acquisition costs are rising. We partnered with Nordstrom because we want to operate in a similar way that tech companies operate, with the fact that they're iterating. We're going into retail with a limited-time partnership. That will give us time to realize if retail works for us. Is it something that we want to continue to invest in, or after this partnership, are we ready to pull back and focus on our direct to consumer channel?" 
Topicals premieres at a time when the beauty industry is making major plays to appeal to the gen Z consumer. In the past month, TikTok's biggest teen personalities have announced brand launches. After severing business ties with Jeffree Star, cosmetics company Morphe announced the launch of its new sub-brand, Morphe 2, created with TikTok's most famous siblings Charli, 16, and Dixie D'Amelio, 18. A few days later, Addison Rae, 19, announced that she has partnered with Ipsy-owned incubator Madeby Collective to launch her own color cosmetics line, ITEM Beauty. Gen Z, born roughly between 1997 and 2012, is estimated to have a $143 billion in spending power and accounts for 40% of global consumers.