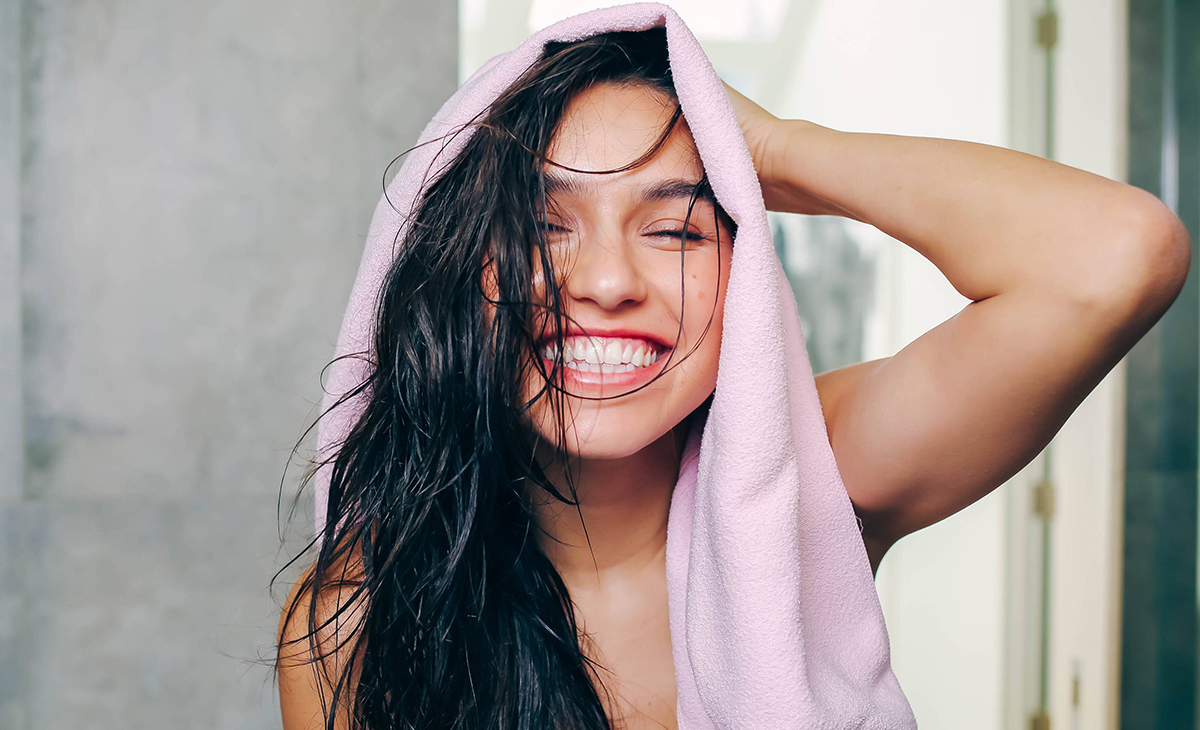 True Beauty Ventures Backs Aquis, A Brand Known For Hair Towels That's Taking A Turn Into Treatments
For its first investment, True Beauty Ventures has ventured into haircare by backing Aquis, which is expanding beyond the moisture-wicking towels and turbans that put it on the beauty industry map.
The young fund from Rich Gersten and Cristina Nuñez is joining an existing series B round led by Springboard Growth Capital, a venture capital firm with The RealReal, ClassPass, Hint and Fleur du Mal in its portfolio. The size of the latest investment wasn't disclosed, but True Beauty Ventures invests up to $5 million in brands with at least $2 million in revenue. Prior to its participation, Aquis had raised $5 million in series B funding.
Aquis ticks several boxes for True Beauty Ventures, the emerging growth arm of True Beauty Capital, an investment firm partnered with consumer private equity player North Castle Partners. It's in a resilient category—haircare and skincare are the firm's current focuses, and The NPD Group's second quarter 2020 sales figures for prestige beauty in the United States showed haircare with the smallest drop-off across beauty categories at 10% down—has compelling founders at the helm (husband-and-wife founding duo Britta Cox and Suveen Sahib have the differences between the cuticle and the cortex down pat), and a strong digital presence.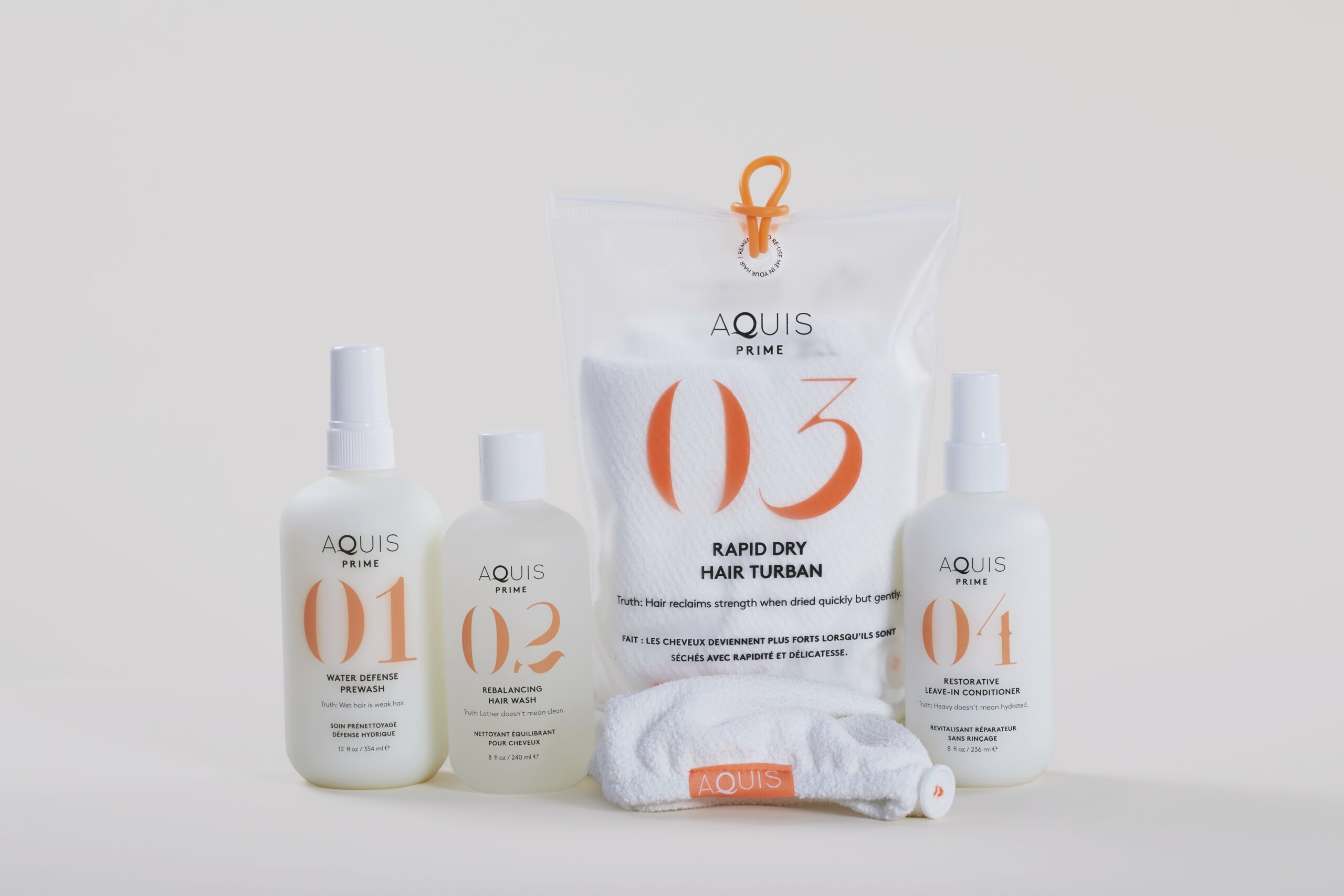 "Hair continues to be one of the fastest-growing categories within prestige beauty, even in the post-COVID-19 environment," says Nuñez in a statement. "We believe Aquis is poised to be a leader in the holistic hair health movement with their dedicated commitment to high-tech innovation, better and fewer ingredients, and proven results. They make healthy hair care as simple and effortless as possible, and consumers love them for it." Aquis's core customers are busy women 28 to 40 years old without many excess minutes to spend on arduous haircare routines.
The second quarter of this year was Aquis's best quarter ever and bested its sales in the holiday season last year. The brand didn't reveal exact sales numbers. In September 2019, however, industry sources told Women's Wear Daily that Aquis was on pace to generate $25 million in sales this year. Preceding True Beauty Ventures' investment, it had amassed a total of $11 million in funding. FAB Ventures, a fund focused on clean beauty and wellness, and Guthy-Renker Ventures, are among other investors in Aquis.
"We believe Aquis is poised to be a leader in the holistic hair health movement."
Aquis is available at beauty retailers and e-tailers around the world such as Sephora, Ulta Beauty, Revolve, Urban Outfitters, Nordstrom, QVC, Tmall, Violet Grey, Mecca, Anthropologie and Free People. Sahib mentions the brand has been notching formidable sales on retailers' e-commerce platforms. Although much of its brick-and-mortar network was shuttered due to the pandemic, Aquis's sales advanced as a result of its resonance online. The development persuaded Sahib that e-commerce should be at the heart of Aquis's distribution strategies going forward.
With salons closed amid lockdowns, Cox and Sahib explain Aquis was helped by consumers paying close attention to the health of their hair. Fostering healthy hair has been the brand's key proposition. Its signature turbans and towels cut hair-drying time by 50% with the aim of boosting shine, reducing frizz and enhancing control. Aquis has extended beyond turbans and towels made from a fabric the brand calls Aquitex to a range of liquid haircare products designed to yield similar results that includes Prime Water Defense Prewash, Prime Rebalancing Hair Wash, Prime Detoxifying Hair And Scalp Wash, and Prime Restorative Leave-In Serum.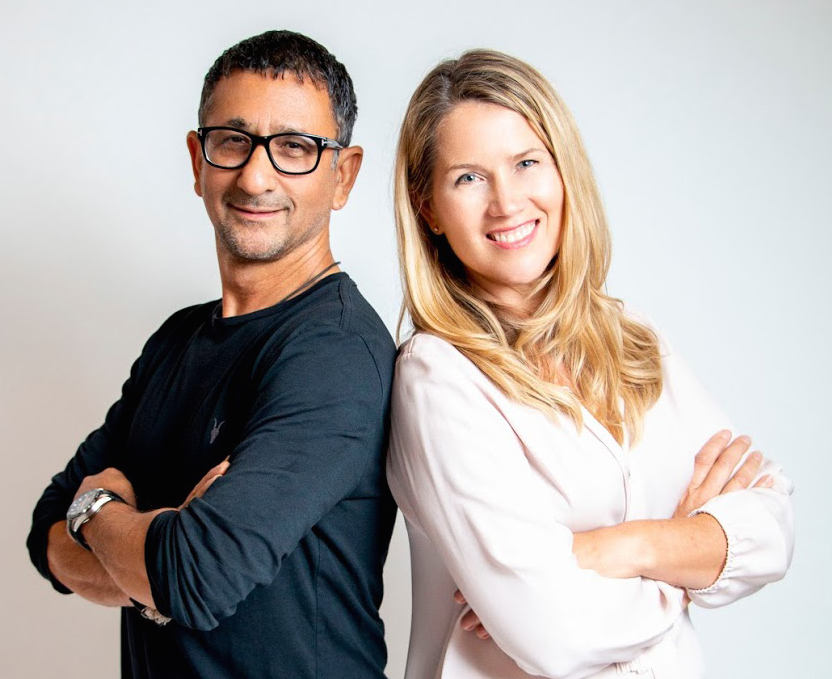 "We believe our world is embracing skincare for hair in big way, and this is possible only through a philosophy of less needy hair that can withstand damage better from washing, drying and coloring aggressors," says Sahib. "A healthy hair canvas, as for skin, is the path to faster, better haircare with less struggle."
Gersten is particularly enthusiastic about the potential of K18Peptide, a hair treatment concept revolving around a patented biomimetic keratin peptide technology perfected by Artur Cavaco-Paulo, a professor in the Centre of Biological Engineering at the University of Minho in Braga, Portugal. Sahib's years-long search for biomimetic technologies and bioactive peptides supporting the internal architecture of the hair led him to collaborate with Cavaco-Paulo. K18Peptide's technology has been clinically demonstrated to repair, strengthen and improve the elasticity of hair in four minutes. Its product lineup consists of Masque, Pep Power Treatment and Serum.
"Haircare has always been about cosmetic chemistry and this is bioengineering."
"Haircare has always been about cosmetic chemistry and this is bioengineering," says Sahib. "We mapped the entire keratin genome and, from there, we are building a platform for the next generation of haircare. It's not just about repairing hair. It's about reversing damage and restoring hair to almost its virgin state."
For the past year and a half, K18Peptide has been gaining traction at hundreds of salons in Australia, according to Sahib. Starting this year, Aquis began seeding it with renowned hairstylists and colorists in the U.S. like Sally Hershberger, Aura Friedman, Sharon Dorram, Alex Brown and Jon Reyman. The goal is to establish credibility with salon professionals before embarking on broader distribution. The capital True Beauty Ventures brings to Aquis is expected to be used to broaden K18Peptide's distribution and shore up the brand's team now standing at around 28 people. K18Peptide is slated to officially launch in the U.S. in November.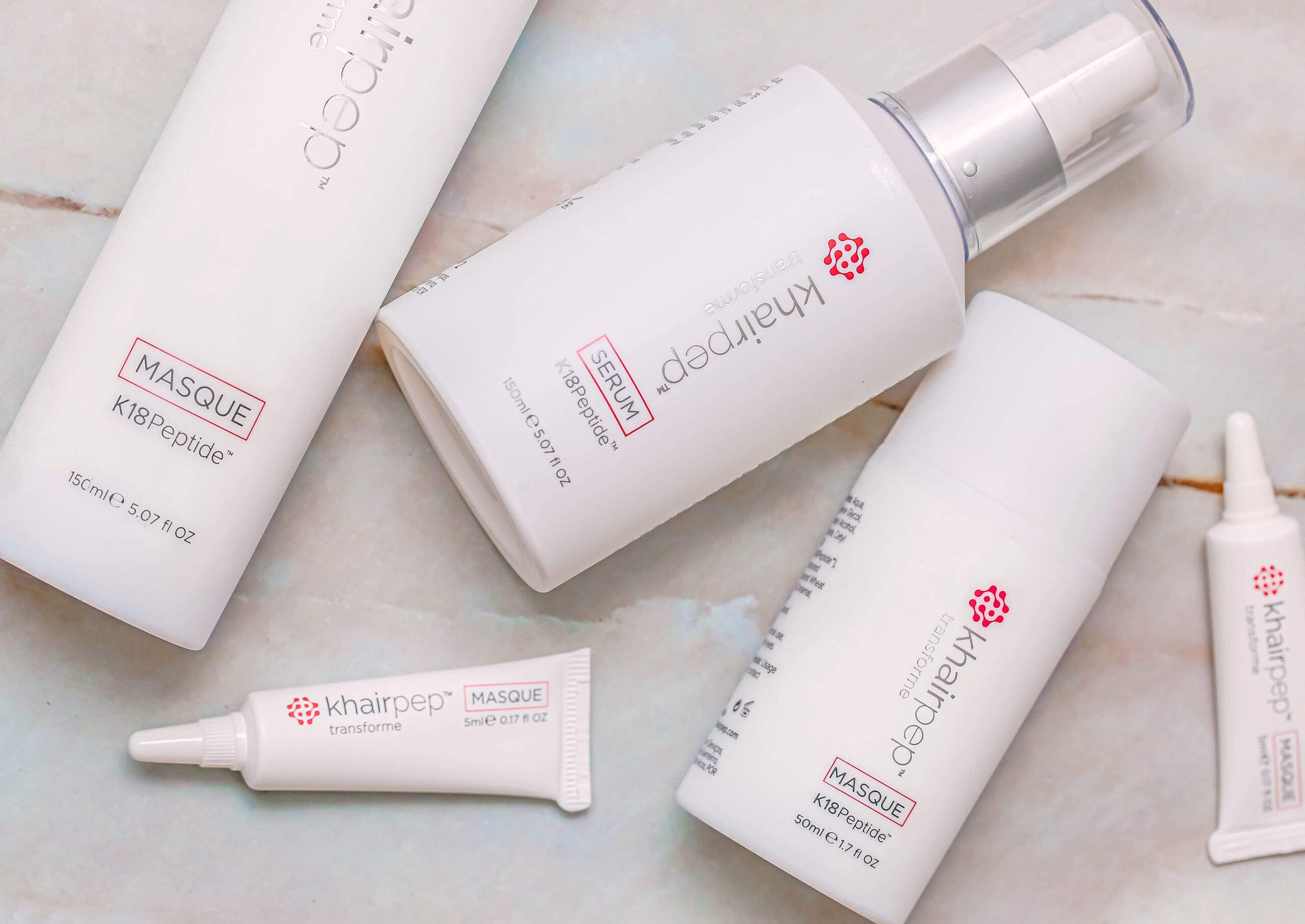 Ultimately, Gersten envisions Aquis following in the footsteps of the science-driven haircare brands Living Proof and Olaplex. The former was acquired by consumer product goods conglomerate Unilever in 2016 and the latter was scooped up by private equity firm Advent International in 2019. "Living Proof and Olaplex garnered lots of interest and traded at good values," says Gersten, adding about K18Peptide, "You don't often see proprietary technology in haircare that delivers benefits."