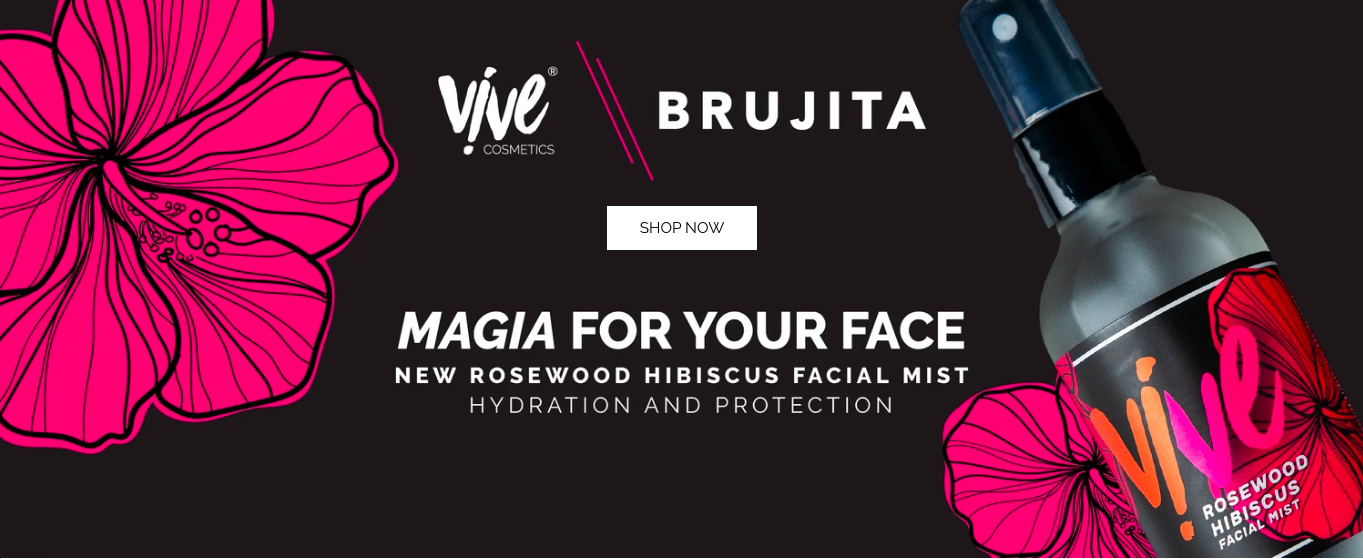 Two Latina-Owned California Beauty Brands Collaborate On Facial Mist
Vive Cosmetics is a fast-growing Latina-owned indie beauty brand famed for its lip products, which come in high-voltage hues like flamingo pink, neon orange and fire-engine red. Recently, it stepped out of its makeup comfort zone to join forces with another Latina-owned brand, Brujita Skincare, on a skincare product.
The two brands have created Rosewood Hibiscus Facial Mist, a refreshing treatment spray for the complexion that's rich in skin-brightening vitamin C and hydrating hibiscus water. The spray is priced at $32 for a 4-oz. bottle.
"We approached Brujita with the idea of a facial mist because we felt it was a product that made sense to add to our line," says Vive Cosmetics co-founder Leslie Valdivia very matter-of-factly. "[We wanted] a skincare product that would be amazing for the skin, but that could also be used with makeup as we are a cosmetics brand. The facial mist hydrosol is a perfect combination of that." The product can be applied before or after customers' regular skincare routines and to prep the skin for makeup.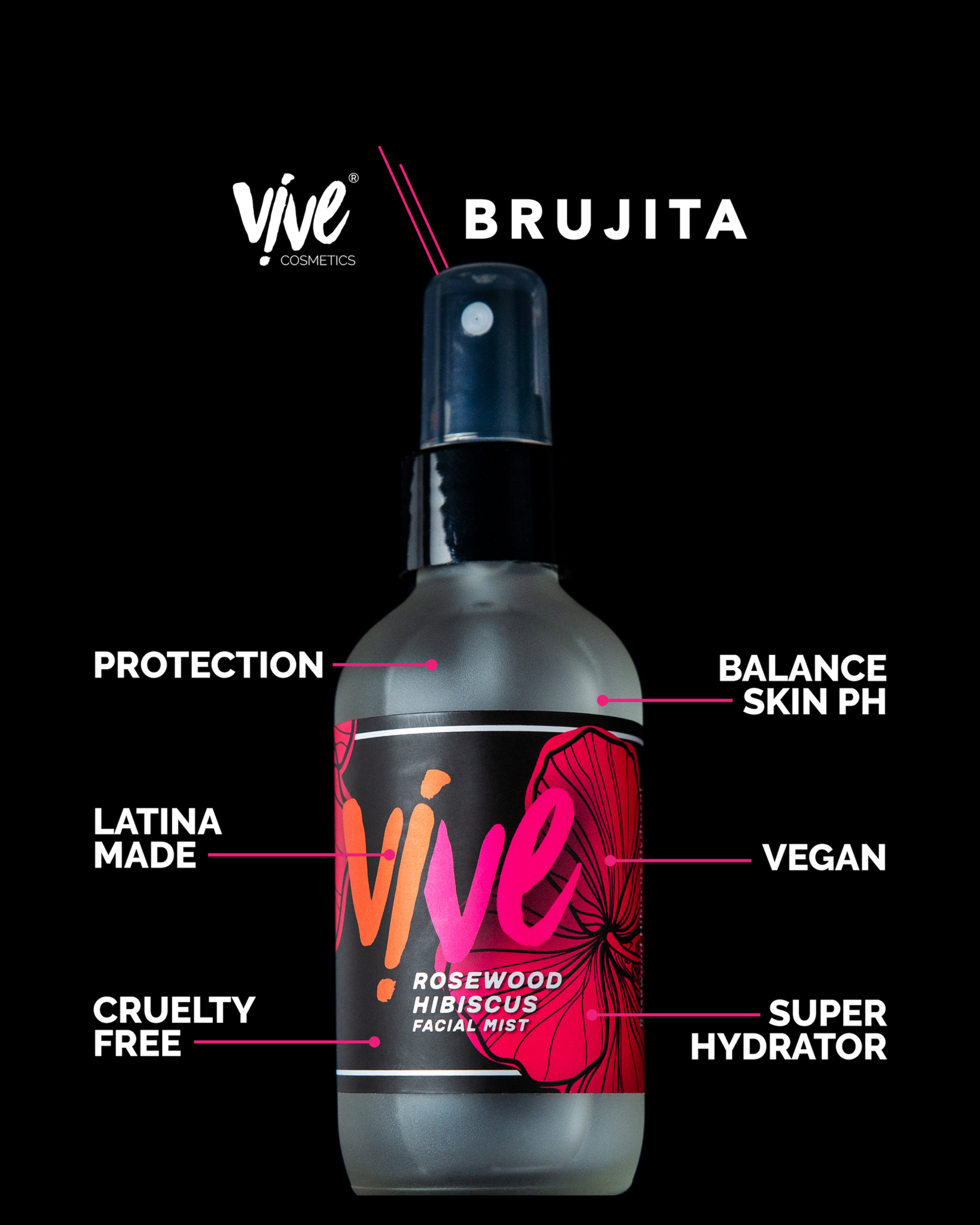 With consumers paying close attention to their skin during the pandemic, Valdivia says it felt like the ideal time for Vive Cosmetics to foray into that space. "It just made sense to offer our customers this type of experience," she figures. Although makeup and skincare sales have been hurt by the pandemic, the makeup segment was particularly battered. Still, Vive Cosmetics told Beauty Independent last August that its online sales were up 50%.
Vive Cosmetics and Brujita Skincare make a good skincare team for several reasons. "What aligns for both of us is our brand ethos and audience. We're both extremely intentional about community and have a cultural connection through our products," says Sacramento-based Valdivia. "Additionally, indie brands with in-house production like Brujita have more flexibility of the minimum order quantity (MOQ), which allows us to test new products before investing in many units that might not sell." On top of that, Valdivia notes working with smaller brands often means getting to market faster as there isn't a huge amount of hoops to jump through.
Leah Guerrero, the Los Angeles aesthetician behind Brujita Skincare, agrees that it was the brands' shared values that made them a successful pair. "Our companies have pretty much the same ethos, which is celebrating each other, so naturally we came together once again," she says. "We asked Vive to collab with us in our 2019 Red Rum Collection with one of their lipsticks, and it was a hit. So, when they reached out specifically for a hydrosol, I was stoked."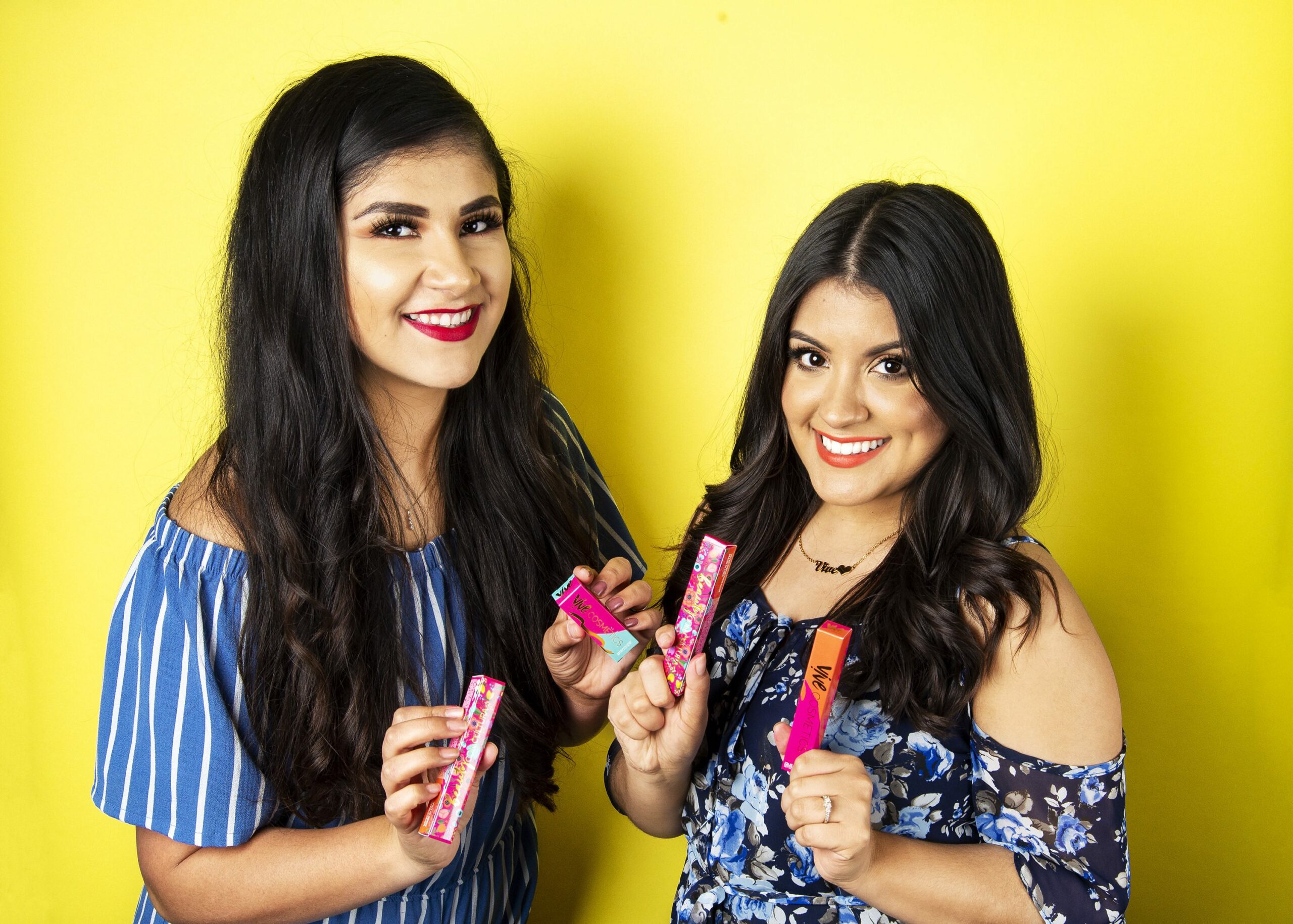 From there, Guerrero set out to craft a facial mist that encapsulated Vive Cosmetics. "I wanted it to be vivacious, fresh, high energy and full of heart," she says. "With every sample, I gave a full description of benefits as well as the magical intention behind the blend. I also told Leslie that I looked and meditated at a founders' photos of them to grab messages from their smiles to body language." Valdivia's co-founder at Vive Cosmetics is Joanna Rosario.
Both the lipstick collaboration and the Facial Mist collaboration were built on a wholesale model that determined their prices. Cross-promotion was another big impetus for the partnership. "When collaborating on a launch, it provides brand visibility for both of us, meaning we promote Brujita, and they also post about us," she explains. "I think consumers like to see brands—especially women-owned ones—supporting one another through whatever that is, whether it be collaborations, virtual events or product launches. People want to support their own communities and love discovering brands with similar values."
While the brands didn't reveal any specifics with regards to projected sales, they did say they'll hopefully be partnering again soon. Next up could be a makeup remover, as it's yet another product that makes sense for both brands.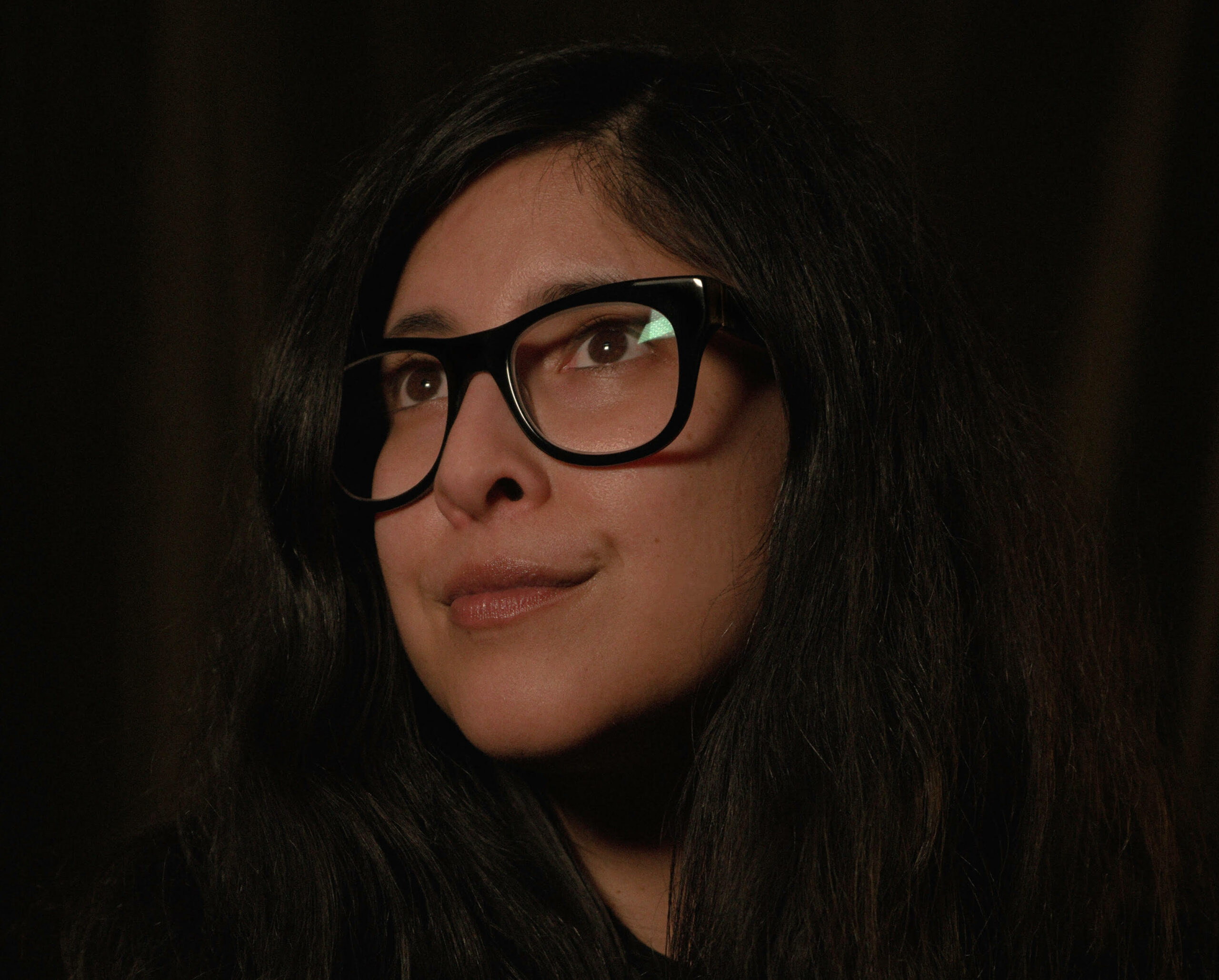 "It's always great to get together with the Vive fam because we know they mean business," says Guerrero. "Deadlines are taken seriously and professionally, which helps both small businesses in executing the project as well as developing strong relationships and trust. Our cult and theirs support each of our brands, and it's empowering for our communities to see that we support each other in business."