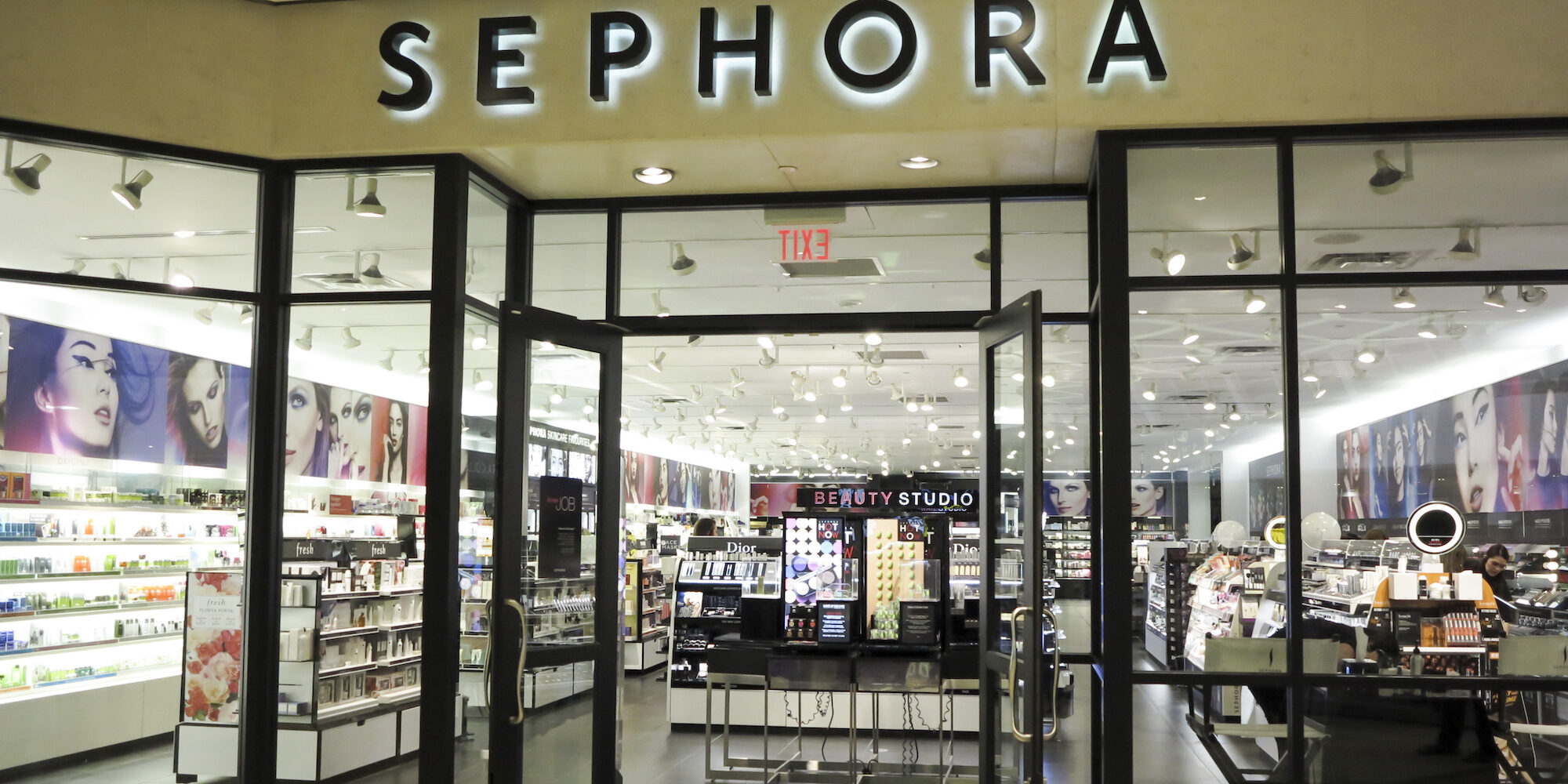 UK Beauty Market Experts Weigh In On Sephora's Acquisition Of Feelunique
The beauty world has been abuzz over the recent news of Sephora acquiring one of Europe's largest online beauty retailers, Feelunique. This came weeks after news that Sephora forged a long-term partnership with European lifestyle e-commerce platform Zalando to offer an online beauty shopping experience, making thousands of items from Sephora's collection available to Zalando shoppers first in Germany by the end of 2021, and then to other countries in 2022. 
With these two deals, it's clear that Sephora, known for its physical retail prowess, is committed to asserting its dominance in the online beauty space as well. Beauty players across the globe have seen the shift in consumer shopping behavior towards buying beauty online, a trend pre-pandemic that was accelerated over the past year and a half. According to Business of Fashion, from 2019 through the end of this year, online beauty sales are forecasted to grow at a compound rate of 36%. Online is the only beauty retail channel expected to expand over the period.
It's not known whether Sephora will open up brick and mortar locations in the UK, though Martin Brok, president and chief executive of Sephora, said the transaction "is a key step in Sephora's European growth strategy and marks a first step for Sephora's presence into the United Kingdom." Currently, Sephora operates nearly 800 stores across Europe, with 320 of those in France, home of its European headquarters. In the five year span, the retailer opened and then closed nine locations, though it had originally planned to open 50 stores in the market. As of 2020, the UK beauty market was the seventh largest cosmetics market in the world worth 27 billion pounds, or nearly $38 billion.
UK Market Experts Are Bullish On The Acquisition
Though questions remain on what Sephora's deal with Zalando and acquisition of Feelunique will look like in reality, experts in the market are bullish on the bold moves. "I think, overall, we see this as a good move, an interesting move from Sephora," shares Millie Kendall, CEO of The British Beauty Council and co-founder of retailer Beauty Mart. "I'm not sure what their motivation is, but as they are working with Zalando I suspect there is a bigger motive, which is exciting for the UK and Europe." 
Overall, Feelunique is seen as a strong partner for beauty brands looking to scale. Simon Murray, brand manager at UK-based international beauty brand consultancy Red Tree details, "They have a really wide offering. There's a lot of brands across categories, really exciting marketing and promotional activity as well that brands can participate in to drive sales. They've always been a really good brand partner to build your brand and build volume, and a great team to work with." Kendall agrees that their offering is solid and points out their editorial approach to e-tail which she says gives them a unique position in the market. 
As crowded as the UK beauty market may seem, industry experts say the enthusiastic British beauty shopper will be lured to Sephora for its selection. Wizz & Co founder Wizz Selvey, who counts Dermalogica and Marie Claire Beauty as clients of her strategy consultancy, puts it succinctly: "Everybody in the UK knows who Sephora is and everybody that goes on holiday to the States talks about going to spend the day at Sephora."
The British Beauty Retail Landscape Is In Flux
Sephora isn't the only retailer making moves in the UK and wider European markets. Boots, the dominant force on the UK beauty retail scene with 2,3000 locations, began an overhaul of several key doors in 2019, including its two-story 28,500 square foot Covent Garden flagship. The renovations were a departure from the European pharmacy format, transforming the stores' beauty departments into "beauty halls," similar to a specialty store like Sephora or Ulta. 
Also in 2019, fabled British department store Harrods unveiled plans to fully renovate the beauty section at its Knightsbridge location to create a 90,000 square foot beauty shopping and treatment destination. In September 2020, Harrods opened the first of three H Beauty concept stores, luxury standalone beauty shops outside of London proper, designed to be a modern departure from the staid department store experience. The second H Beauty location opened in April. Other entrants include After Beauty, a physical and virtual beauty shopping destination,  and multi-brand retailer Flannels new beauty-focused concept store in Sheffield, which opened last month. Other coveted retailers include Liberty, Selfridges, Harvey Nichols and John Lewis. 
Online, the competition is just as fierce, though grabbing Feelunique was a coup for Sephora. It solves the beauty giant's acute problem of not being able to ship to the UK post-Brexit, but also, at an estimated valuation of 132 million pounds, or over $182 million, Sephora grabbed the property for a song. For the 12 months prior to March 29, 2021, the e-commerce player reported that total sales grew 26% to 103.5 million pounds, or about $147 million, and that sales on its third-party marketplace rose 695%. Feelunique boasts 1.3 million active customers users across its 120 geographies and is a go-to site for UK beauty shoppers. "Feelunique is a very popular online destination," says Tanya Tong, director of London-based beauty business and strategy firm Diadem Business Consulting. "Perhaps Sephora is looking at how they're really quite dominant with e-commerce and they also have a few stores and a spa section that they've got." According to its website, Feelunique offers 35,000 products from 800 brands. Other online specialty players include Beauty Bay and THG-owned Look Fantastic.
Covering both IRL and URL is Cult Beauty, the UK's fastest-growing beauty retailer, which had total sales of 89.6 million pounds or around $124 million in 2019, growing at an average rate of 139% year over year from 2016 to 2019. It has 11 country-specific websites in Europe, including Ireland, Germany, Spain, Netherlands, Italy, France and Poland. Part of its success is due to the site's distinct curation, which features emerging brands in an elevated online setting. "Cult Beauty is really exciting and a discovery point for new niche, independent brands with really high product efficacy," says Murray. He points to SpaceNK, which operates 70 stores across the UK as another destination for discovering niche independent brands.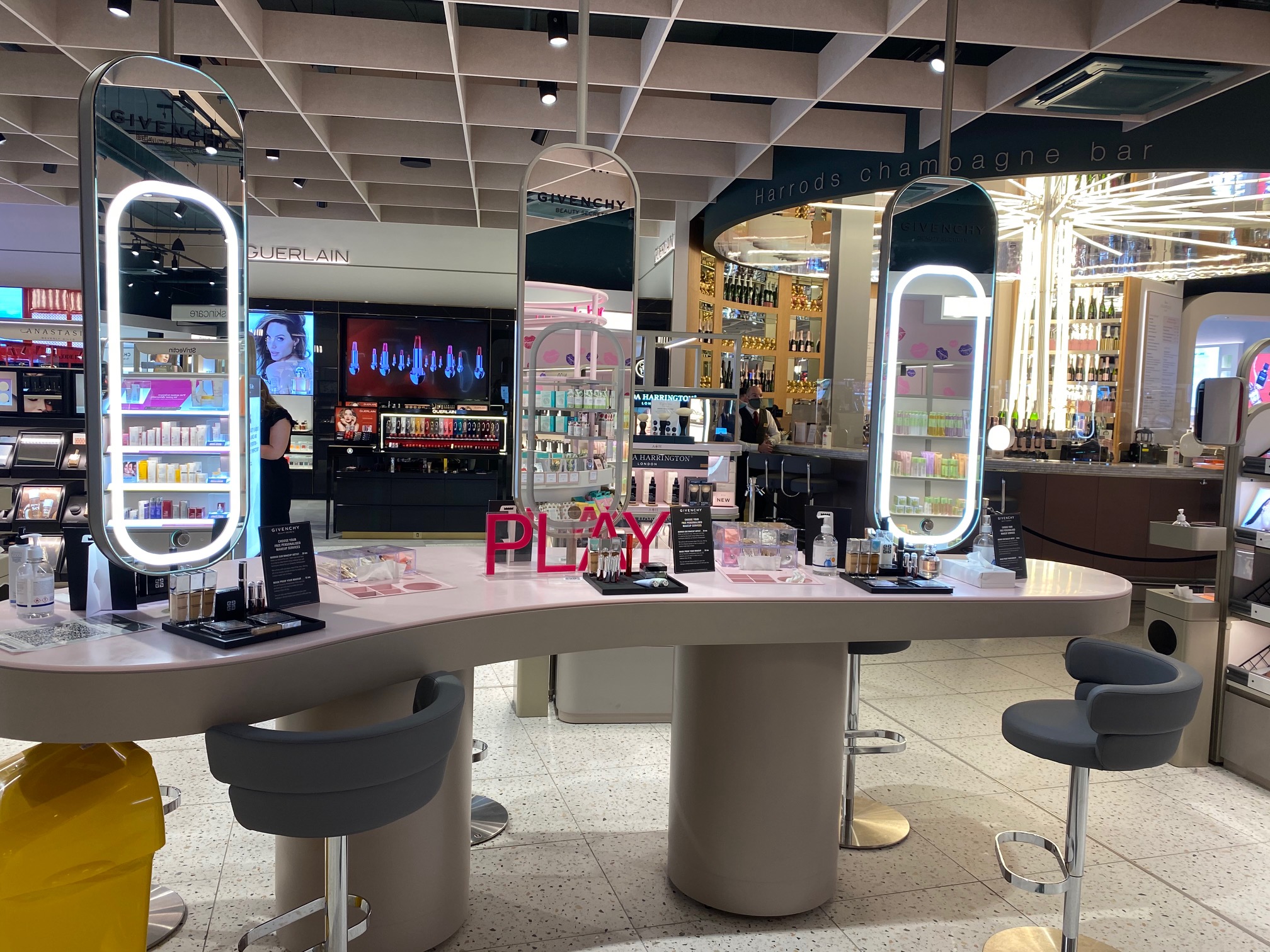 The Cross-Border Question
Feelunique has had great success penetrating the Chinese market through cross-border commerce. In 2015, the retailer set up its own dedicated Chinese ecommerce site, and consumers responded quickly. By 2018, China accounted for 20% of Feelunique's total sales. Will Sephora continue this cross-border commerce? China is the second largest beauty market in the world after the US, but, unlike the US, Sephora has struggled to become a major player there. Some experts posit that its acquisition of Feelunique could be a play for marketshare in the vibrant market through Feelunique's cross-border success. "Feelunique have certainly focused a lot in the last five years on their cross border, setting up [operations] in Asia," says Selvey. "[The Feelunique acquisition] gives Sephora a number of different opportunities, including in Asia." China is a big part of Sephora's expansion plans for 2021 and beyond. Of the approximately 100 stores it plans to open around the world this year, 50 are slated for China. 
Inroads For Indie Brands May Be Possible
Plans for treatment of Feelunique's site and marketplace, and whether either or both will eventually switch over to Sephora have not been disclosed. Zalando, which Sephora is partnering with in other regions in Europe also has a robust marketplace business. Feelunique's marketplace, added in 2017, has grown quickly and is seen by experts as a possible path to partnership with Sephora. "In the last year, [Feelunique] has really scaled the range of independent brands because it meant that they didn't have to hold the inventory," Selvey says. 
Whether retail or marketplace, Kendall warns independent brands to mind their margins, which can make or break a fledgling company at retail, as Feelunique has relied on discounting to drive sales. "They have most recently become known for a place to 'get a good deal,'" she says. "I would like to see them pull back on the discounting. I think the discount model online is often a struggle for indie brands when their margins are so tight."
On the physical side, Sephora entering the market could give it the healthy shakeup many experts believe it needs. "UK department stores are aged. Debenhams, before it closed, had become so outdated," laments Tong, noting that the retailer filed for bankruptcy last year. "Not just the interiors, they don't have the right brands. It was losing its steam, it wasn't trendy enough."
Modernization efforts like Harrod's can make room, literally, for independent brands to get on the floor of UK stores by relying less on legacy brands. "A lot of the big brands have always been quite prescriptive about what footprint they want in the UK retailers, which has always been quite challenging as a retailer," instructs Selvey. "If Sephora enters physically, it gives the opportunity for retailers to potentially redefine the footprints of brands. The industry is changing so rapidly and there's a lot of retailers that are stuck with these heritage brands with big footprints, and it means that you can't be nimble with changing the floor around or reacting to new trends, or bringing in new independent brands. As the rise of indie brands gets bigger and bigger, that flexibility is going to be a way for the retailers to differentiate."
Tong agrees that Sephora's desire to be a trendsetter means its entry into the UK market will be a boon for indie beauty brands. "They proactively support independent brands and [The UK] needs somebody like that," she declares. "Most stores in the UK, while they are now taking up clean, conscious beauty brands, it is still very hard. A lot of them still rely a lot on the names that we know, the designer brands." 
We've seen this evolution away from legacy brands happen in the past few years in US Sephora stores, as LVMH has acquired exciting independent brands like Fenty Beauty and Bite Beauty and given those brands pride of place in store. The world will wait to see how much of the strategy that made Sephora such a dominant player in North America will be brought across the pond. So far, the mood on the ground there is undeniably hopeful. "There's such an appetite for beauty retail in the UK," says Murray. "Despite the challenges of the pandemic, beauty retail in the UK is still an exciting, vibrant market because the British people love shopping. We are still strong and Sephora would be a really exciting addition. We're looking forward to it."
KEY TAKEAWAYS
With its acquisition of online retailer Feelunique, Sephora makes a play to reenter the UK beauty market. Restrictions stemming from Brexit have prohibited the retailer from shipping to anywhere in the UK. The last time the premium beauty retailer had brick and mortar locations in the UK was 2005. 
Most industry experts believe Sephora will open physical retail stores, as the UK market has evolved and shifted rapidly in the past few years. 
Experts view the development as favorable for indie beauty brands that may have struggled to gain traction in the crowded and mature market.