VC-Backed Upgrade Reimagines The Hair Experience For Women Of Color At New Houston Flagship
Customized wig and hair product platform
Upgrade
has entered the physical retail landscape with the opening of a flagship location in Houston.
Founder and Houston native Britney Winters intends to disrupt the traditional brick-and-mortar salon model by providing convenience and cultivating community through a technology-forward destination offering services and shopping. Upgrade will offer business, finance and industry trend education to its hairstylists to assist them with strengthening their businesses and hair service skills. 
"We noticed this disconnect between our brand, which is really premium, and where some of the stylists were working," says Winters. "We wanted to create a space that was luxe, that was welcoming and inviting to give the stylist a nice place to work, but also [gives] the customers a full experience that matched their online experience."
Technically, the Houston location is a retail reentry for Upgrade. Winters originally envisioned the business as a "Drybar for weaves" launching in late 2019 out of a co-working salon concept. Business was good, she reports, but the salon shut down in early 2020 as a result of the pandemic. Customers soon began to reach out looking to purchase wigs directly.
"We always had as part of our business model where we would ship out ready-to-wear, but it wasn't something that we heavily promoted," says Winters. "After seeing the demand for it, I went back to the drawing board and rethought our whole strategy. We transitioned to be an online marketplace for custom wigs and extensions."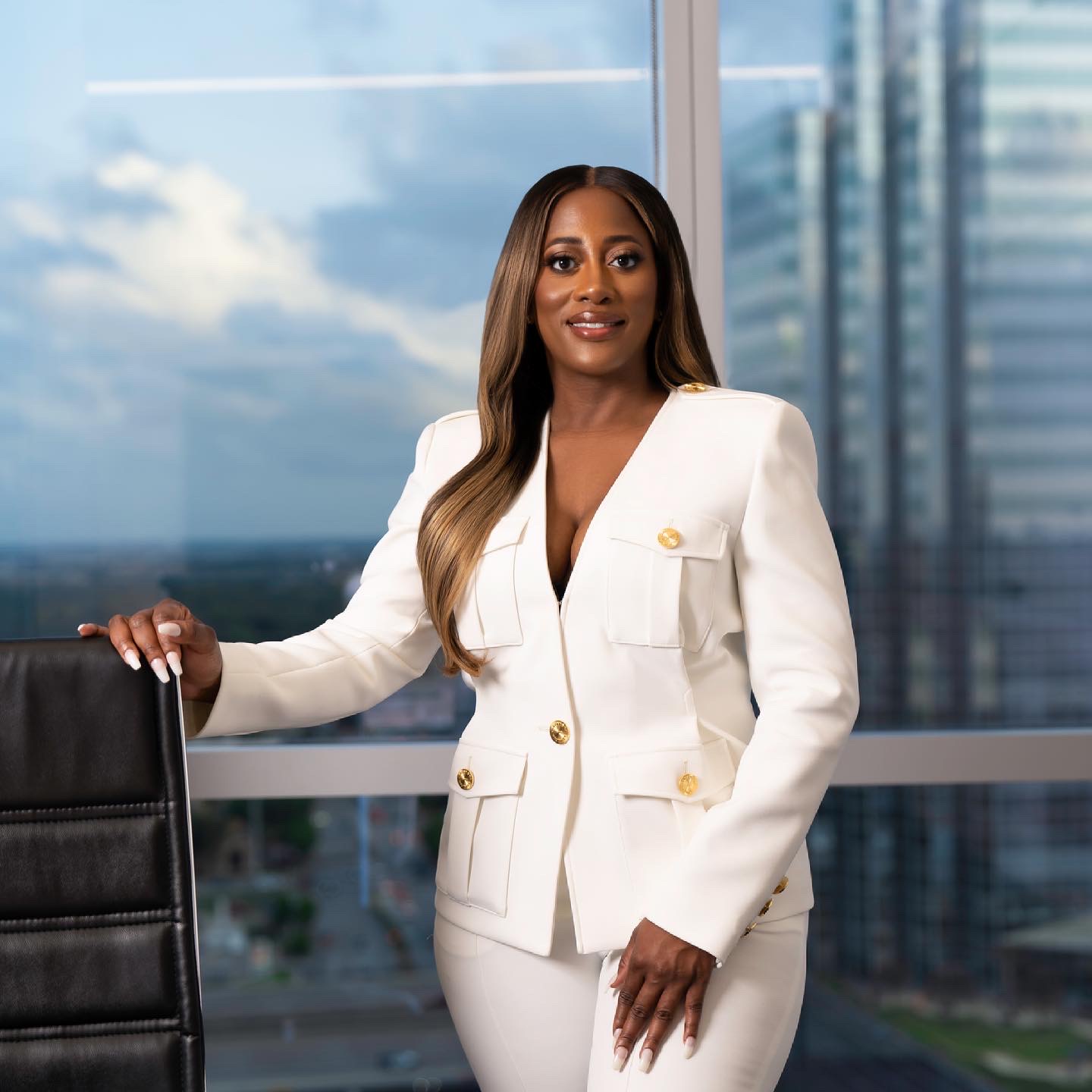 Going from digital to physical, Upgrade's 4,000-square-foot location employs a co-working model. The hairstylists are local and rent spaces within it from Upgrade. Winters declines to share the financial details of the agreements with stylists, but says the stylists set their own rates for services. The co-working model is becoming increasingly popular with stylists.
"They like having that private space to work on their clients, and clients like it, too. A lot of clients are dealing with hair loss issues or just maybe don't like being in open settings to talk," says Winters. "You want that one-on-one intimate experience interaction with them." 
However, some women enjoy meeting and chatting with others at a salon, so Upgrade boasts the best of both worlds. On top of 10 private service suites, its locations has a common area of several hundred square feet spanning a lounge, cafe and wig bar displaying creations from the salon's stylists. Brands beyond Upgrade will have an opportunity to display and sell their products in the salon. "We're dedicated to fostering this sense of community, but, then, when you're ready to be serviced, it's intentional that it's a private experience with just you and your stylist," says Winters.
On its website, Upgrade features ready-to-wear lace frontals with ear-to-ear coverage of the hairline and lace closures with lesser coverage. Wig options are priced from $355 to about $800. Customization runs customers at least $100. They then pay stylists a fee to install the wigs. While the prices may seem high, Winters divulges that wigs of comparable quality such as those worn by celebrities can cost $4,000 or more to purchase and install. Upgrade aims to democratize the wig-buying process, making the highest quality products accessible.
"Our sourcing definitely gives us a competitive advantage, but also we educate the stylist on the efficiency gained by doing our model versus the standard way," says Winters. "I think they factor that into their pricing because we make things so much easier for them that they're able to service more clients. You can be a bit more reasonable with your pricing because we're sending so many people your way, and we're giving you the tools to work more efficiently." 
Upgrade is pulling in stylists who not only service celebrities, but are becoming celebrities in their own right. Upgrade stylist Dwain Thomas, known as Weezy, recently did Olympic gymnast Simone Biles' hair for the cover of Essence magazine using Upgrade hair bundles.
Winters came up with the idea for Upgrade during an entrepreneurship class at Harvard Business School, where she received an MBA. She holds an engineering degree from Stanford as well. Despite her Ivy League pedigree, Winters faced the fundraising challenges many women of color do when pitching investors, especially since her business idea was completely outside of most venture capitalists' wheelhouses.
She eventually raised $350,000 in 2020. In May of this year, she secured $1.7 million in a seed round led by Mercury Fund and The Artemis Fund. The funding helped Upgrade open its marquee Houston location and build out the team to support it. More locations are slated to arrive soon in major cities the likes of Los Angeles, Miami and New York. 
Upgrade's expansion plans are firmly rooted in data showing escalating demand for wigs. On the whole, the beauty industry is projected to grow at a healthy rate of about 5% over the next five years. Estimates for the hair wigs and extension market are much greater than that, ranging from 9.71% in a recent report from Technavio to over 13%, according to Arizton Advisory and Intelligence. The latter figures that the hair wigs and extension market in the United States was worth $5.8 billion in 2020.