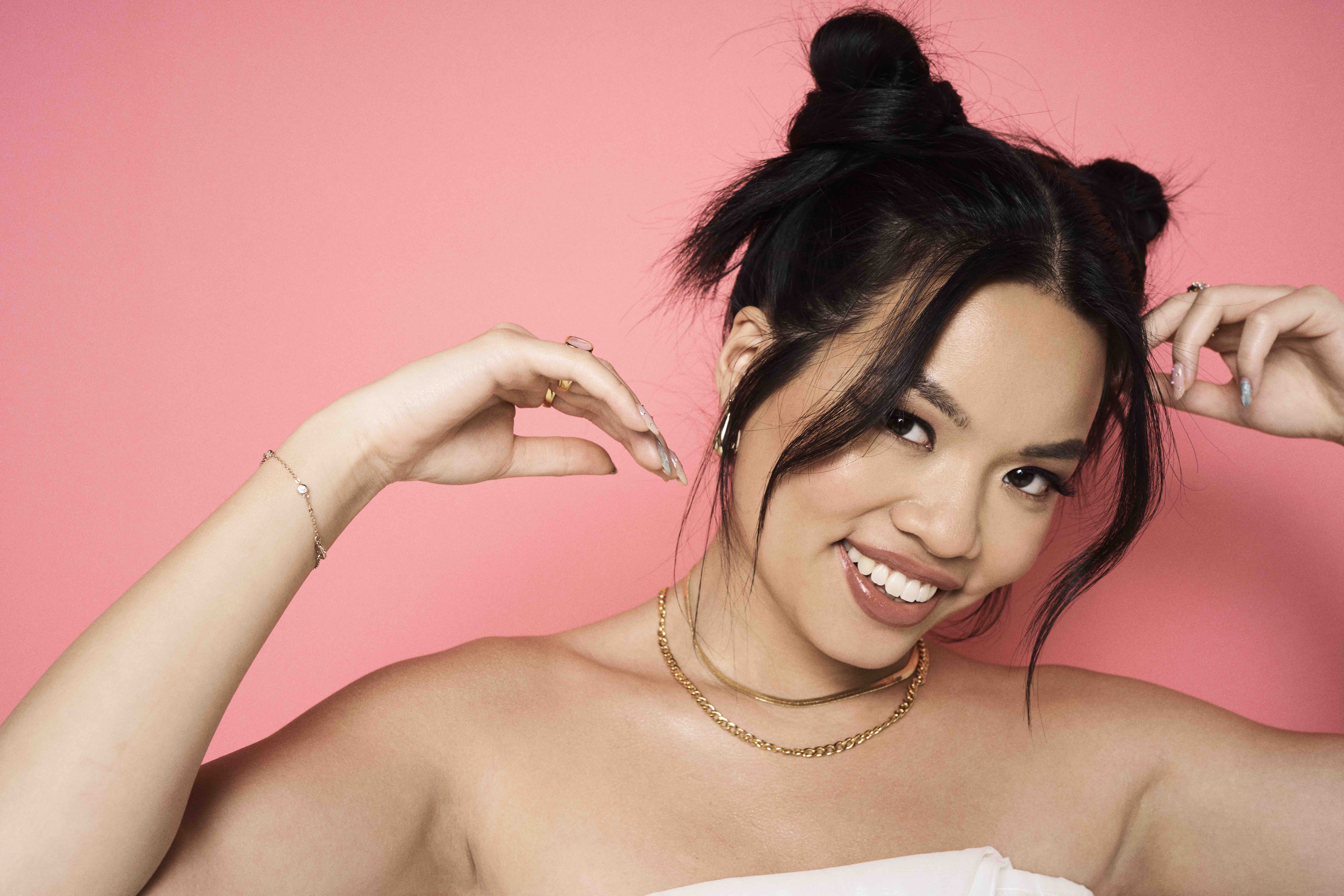 Vietnamese American TikToker Vi Luong Is Speaking Out About How Brands Treat Minority Content Creators
Vi Luong seems like she's having a ton of fun on TikTok. From showing herself in hot rollers ("I don't look like George Washington") to pretending to audition for "Euphoria" because "there are no Asian baddies" on the show, she has a silliness that sparkles on the very small screen. Amid the silliness, the 25-year-old Vietnamese American sneaks in serious content about the complexities of living in the United States as a first-generation immigrant. She touches on being embarrassed to be bilingual while growing up, and experiencing an almost a dual existence between home and school.
And she's making serious money on TikTok, where she began posting in 2019. Luong, who has about a 1 million TikTok followers, told the publication Business Insider she typically charged $8,000 to $10,000 per sponsored TikTok post last year, although she indicates her rates have changed since then. Nivea, Batiste, Aveeno and GlamGlow are among the brands she's worked with. While Luong depends on brands to support her social media career, she's not afraid to call them out if she believes they're acting unethically. Recently, she went public about a brand (Luong's fans think they've identified the brand, but she doesn't name it) that requested she create free content for an AAPI Heritage Month campaign.
"I hope that, by speaking up, more creators and people in general feel more inclined to do the same and know their worth," she tells Beauty Independent. We asked Luong to elaborate on brands' missteps, the importance of Southeast Asian representation, Asian beauty products she's loving right now, and why she logs off evenings and weekends.
Tell us a bit about what your childhood was like. What influenced your beauty and fashion choices? What was your relationship with media and social media like?
My childhood was filled with a lot of confusion related to being Asian American, watching a ton of early beauty gurus such as Michelle Phan on YouTube and tons of extracurricular such as marching band or piano lessons in addition to school. I'd say the biggest influences on my beauty and fashion choices at the time were "Gossip Girl," "Mulan," and older Asian Americans on Tumblr and YouTube. As for my relationship with social media, I was fascinated by it and had every single platform ever—Tumblr, Facebook, Myspace, Friendster, Gaia Online, Instagram, you name it. I was around 12/13 years old when these all came out and became popular.
Did you imagine yourself in a job other than being a social media influencer?
Honestly, I thought I was going to work in the marketing 9-to-5 setting for my entire life! I also thought about higher-level consulting on the brand side one day, which may or may not be a possibility as my digital creator career evolves.
We've read that you have tried content creation on many social media platforms. Why did TikTok stick? What content really helped catapult you on TikTok, and why did you think that resonated?
Prior to TikTok, I only had only been on Instagram for one year. I believe TikTok stuck because it was a refreshing way of delivering and viewing content that was void of the Instagram rigidness and lack of authenticity. When I was first on TikTok, I did a lot of photo tips content, and I think it resonated because many people were entering the digital space and looking for ways to elevate their social content. Nowadays, I do a bigger variety of content that includes beauty, my Asian heritage and couple's videos.
You talk a lot about Southeast Asian representation on your channels. What does that mean and look like to you?
When people think of Asian media and entertainment, they often think of countries such as Korea, Japan or China, which are powerhouses in the field. Often forgotten are the other countries such as those in South Asia, West Asia, etc. I myself am Vietnamese—Southeast Asian—and have made it a point to increase Southeast Asian visibility on social media. This means sharing my heritage, my parents' immigration story and my experience in America, and making an effort to connect and collaborate with others who are Southeast Asian.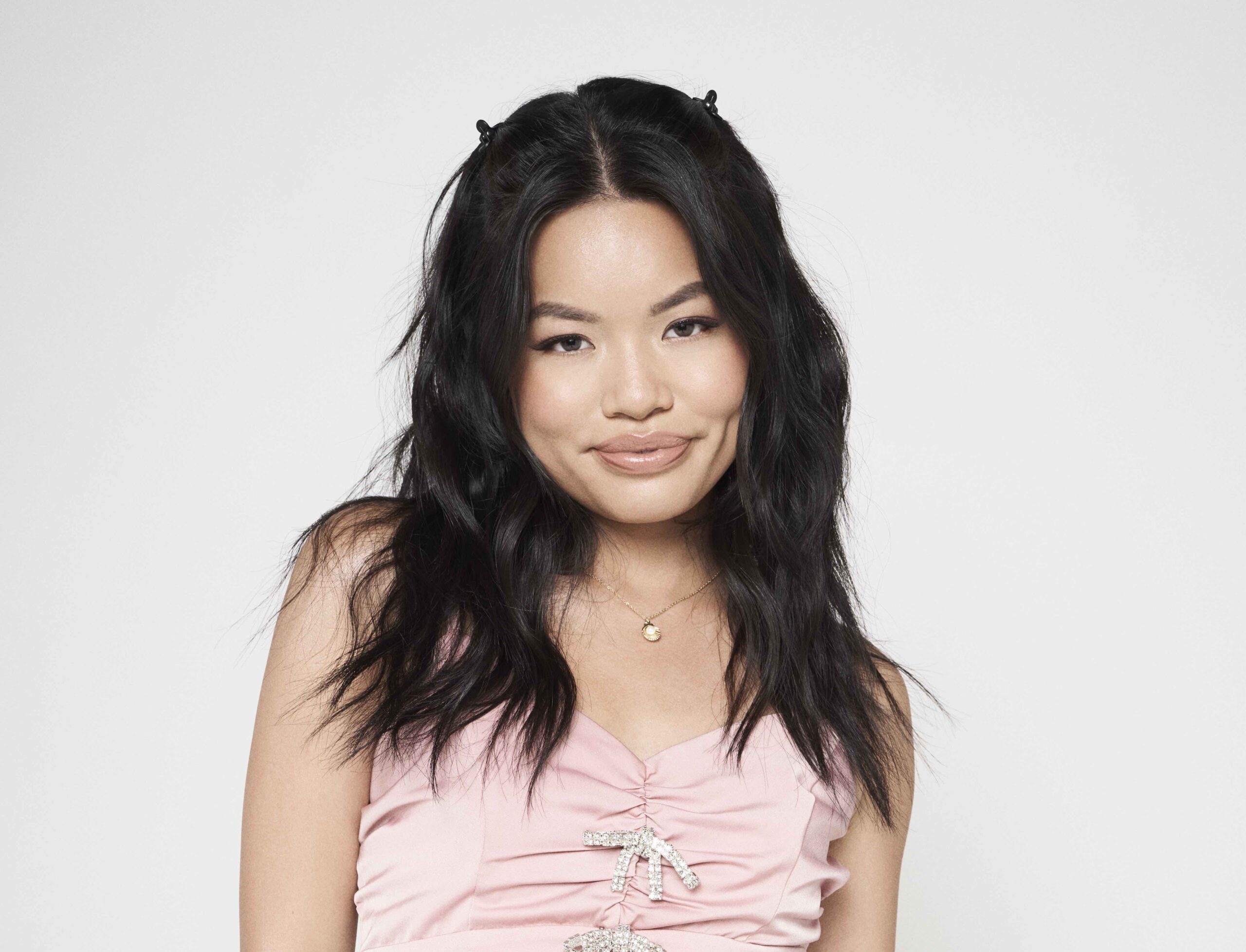 Recently, you discussed a brand sold at Sephora that approached you for an AAPI Heritage Month campaign. Can you tell us what happened? Why did you decide to share your experience?
A huge beauty brand approached me wanting me to send them videos of me talking about my hardships as an Asian creator in the industry for social channel use. It was obvious to me that they wanted to align with Asian creators such as myself to give their brand a push during AAPI [Heritage] Month, aka, they wanted to capitalize off of seemingly having a relationship with me when they didn't.
I asked them if they had a budget, which is extremely normal to do, and they proceeded to try to gaslight me by saying they didn't have one because it was a "celebration, not a business transaction." Of course, as the Asian creator, this enraged me. If you are trying to "celebrate" and "amplify" Asian creators, why would you not have a budget? It was a massive spit in the face.
Others may argue that the exposure would have been beneficial. However, I am confident enough in myself to know that, one, exposure doesn't pay the bills or make being Asian American any easier and, two, I simply don't need the exposure when I can easily create it for myself through my own impactful content.
I chose to share my experience because brands have a long history of exploiting minority creators and giving them little to nothing in return. After posting my two-minute video on this situation on Tik Tok, I learned that LGBTQ+ creators, creators with disabilities, etc., also face situations like this. Like I said in my video, corporations benefit so much from diversity and inclusion efforts, and it is unacceptable that the minorities they use are not.
What should have that brand done? What should other brands learn from that brand's mistakes?
They should have had a budget, especially because the brand in question is massive. For any cause-based campaign, brands should have a budget. No budget [means] they simply do not care and are being performative to increase sales. The only exception is small, indie brands.
As an AAPI content creator, are there any other experiences you've had with brands that rubbed you the wrong way? What would have rectified those experiences?  
One time, a brand told me I wasn't looking dark enough and made me edit my skin darker two to three times. This was for a self-tanner company. At the time, I was so new to the field that I didn't really process it. But, looking back, I believe the brand thought the tanner would look a certain color after application to my medium, Southeast Asian skin, and to their dismay, it didn't, and they needed to fake the result.
In an ideal world, what would a brand deal entail to you?
Ideally? Monetary compensation plus some form of equity if the brand has IPO'd. But, at the very least, monetary compensation on every level unless the brand is very micro. Work is work, and the free product doesn't cut it.
How do you think brands should evaluate TikTokers to work with?
Mainly through engagement and sense of community. I also think brands should look at the ratio of trend content to the original content. I personally think communities built solely/mainly off of Tik Tok trends aren't that valuable.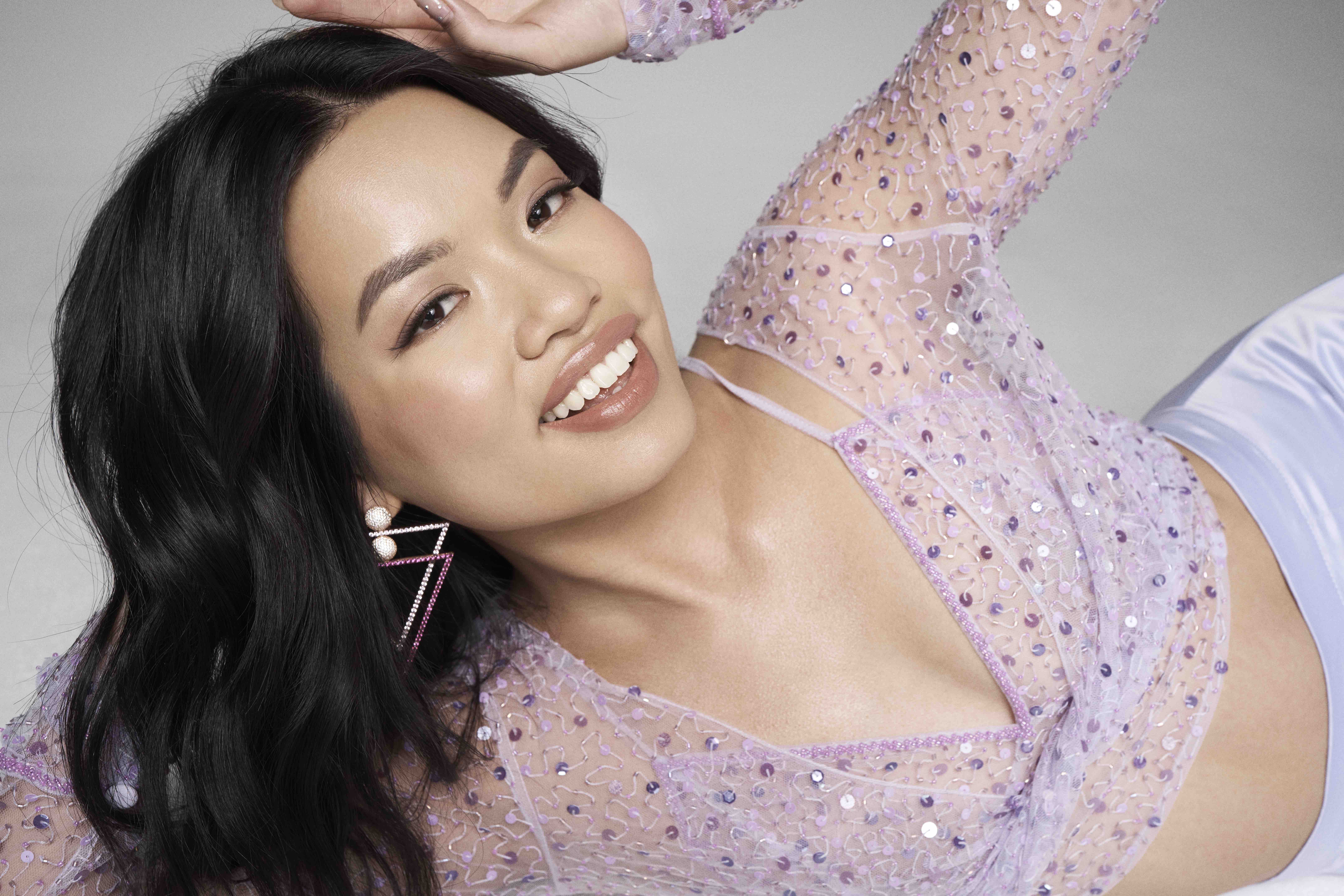 There seem to be many, many TikTok trends going on all at once. Are there any in particular that you feel will be lasting and why?
Zero. I think TikTok trends come and go, but original, evergreen content lasts forever.
You create a lot of content about Asian beauty finds. Where do you get them? Are there any you are loving right now? 
I find them on sites like Amazon or YesStyle, which is basically an Asian Amazon, but for beauty and clothing finds. I have been loving discovering and playing with Asian lip tints and glosses. I get recommended a bunch of them by my followers, through ads I get online and by doing product research on YouTube or TikTok.
You've called yourself a social media addict. Do you really feel you are? How does that impact your mental health? Do you try to do anything about it?
I wouldn't say that I am currently a social media addict, maybe formerly. I grew up with a lot of mental health struggles and being so active online/constantly scrolling added a whole layer of problems for me. To combat this, I started doing offline weekends and logging off in the evenings during the week, which I know is a privilege since this is my job, and others don't have the same luxury of being able to scroll during the day and shutting off in the evenings/weekends.
I also started using the Calm app, which has a lot of cool meditations for unplugging and clearing the mind and seeing a therapist a year ago who has helped me develop healthy tools and habits. All of these efforts have definitely made me a better content creator because I am better able to stick to my authentic voice and allow breathing room for creativity and ideas without all the clutter.
Do you really unplug from social media on the weekends?
Yep! Most weekends I go offline. There have maybe only been four to five weekends in the past six months where I didn't go offline due to work events or other circumstances where I needed to be online.