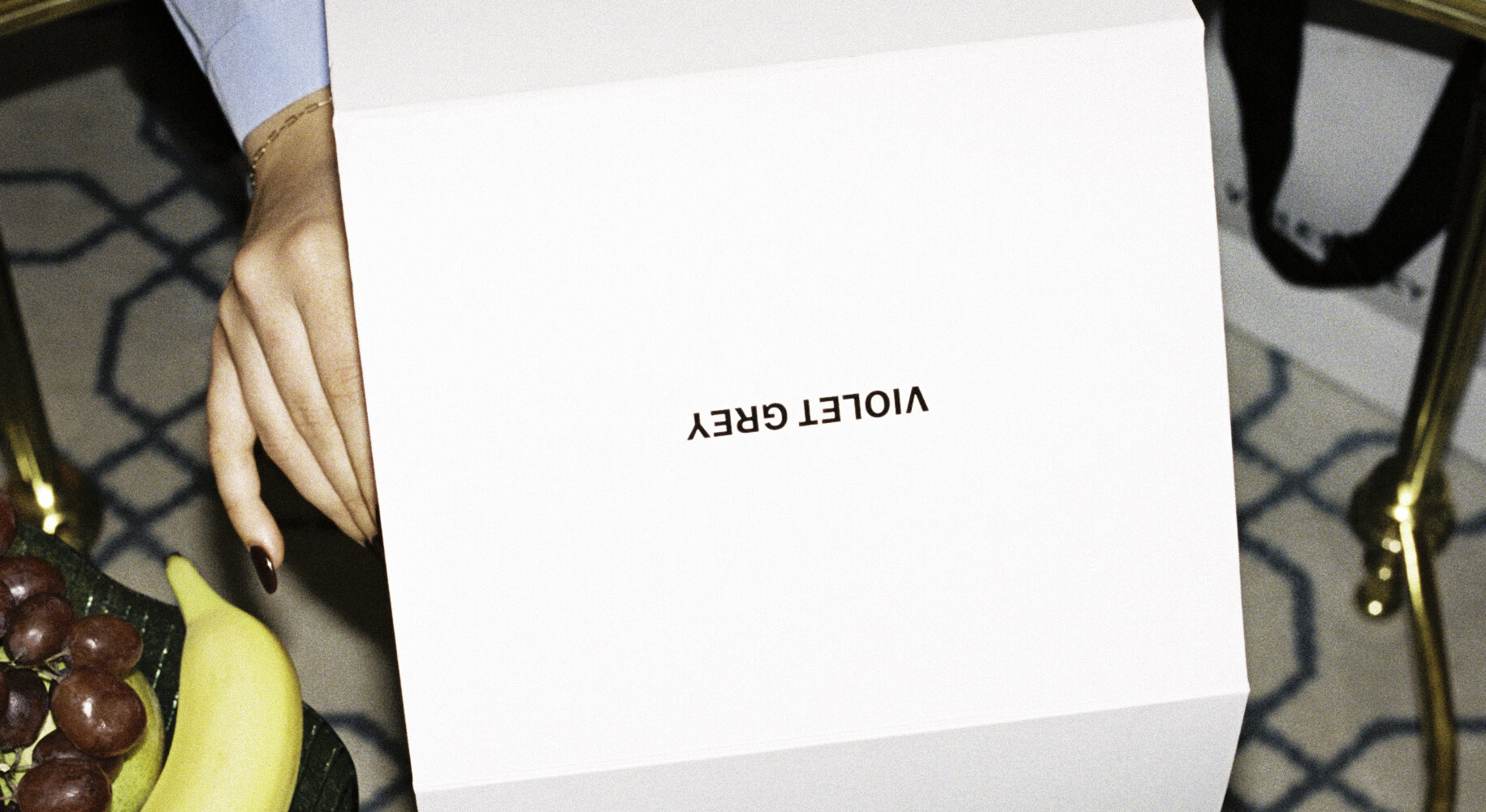 Violet Grey Prepares To Launch Its Own Products, Hires Former Vogue Beauty Director Sarah Brown For Key Role
One of beauty's most luxurious retailers is preparing for post-pandemic power moves.
As reported by Business of Fashion, Violet Grey has appointed former Vogue beauty director Sarah Brown as executive director of Violet Lab, a hub within Violet Grey dedicated to product and content development. The hub formalizes product development Violet Grey has been engaging in quietly behind the scenes for years that's expected to soon generate its first in-house brand. The brand will play in the personal care category.
Grey and Brown met in 2013 when Brown, then at Vogue, wrote about the newly launched Violet Grey. It was a watershed moment for the fledgling company that, at the time, was having trouble getting the best of the best beauty brands to do business with it. "There was a point where I thought, 'Oh, we may not be able to get the brands,' in which case, we may not have a business," recalls Grey. "Sarah did a story on us for the September issue, and it put us on the map. Suddenly, we had some credibility and doors started opening."
Grey says Brown is uniquely qualified to oversee curation for Violet Grey's elevated and edited assortment spanning several categories such as color cosmetics, skincare, bath and body, supplements, devices and sexual wellness. Part of Brown's directive will be redefining the assortment, including building out fresh categories and scouting brands.
"There's a short list of editors that know all the products, the ingredients, the players, it's like a sommelier," says Grey. "I think I know more than the average person, but I am not an expert in the way that beauty editors are. There's so much new stuff, new technology, new products, every day. Our simple promise to our customers is that we want to enable them to feel more confident in their purchase decisions, which is really about curation."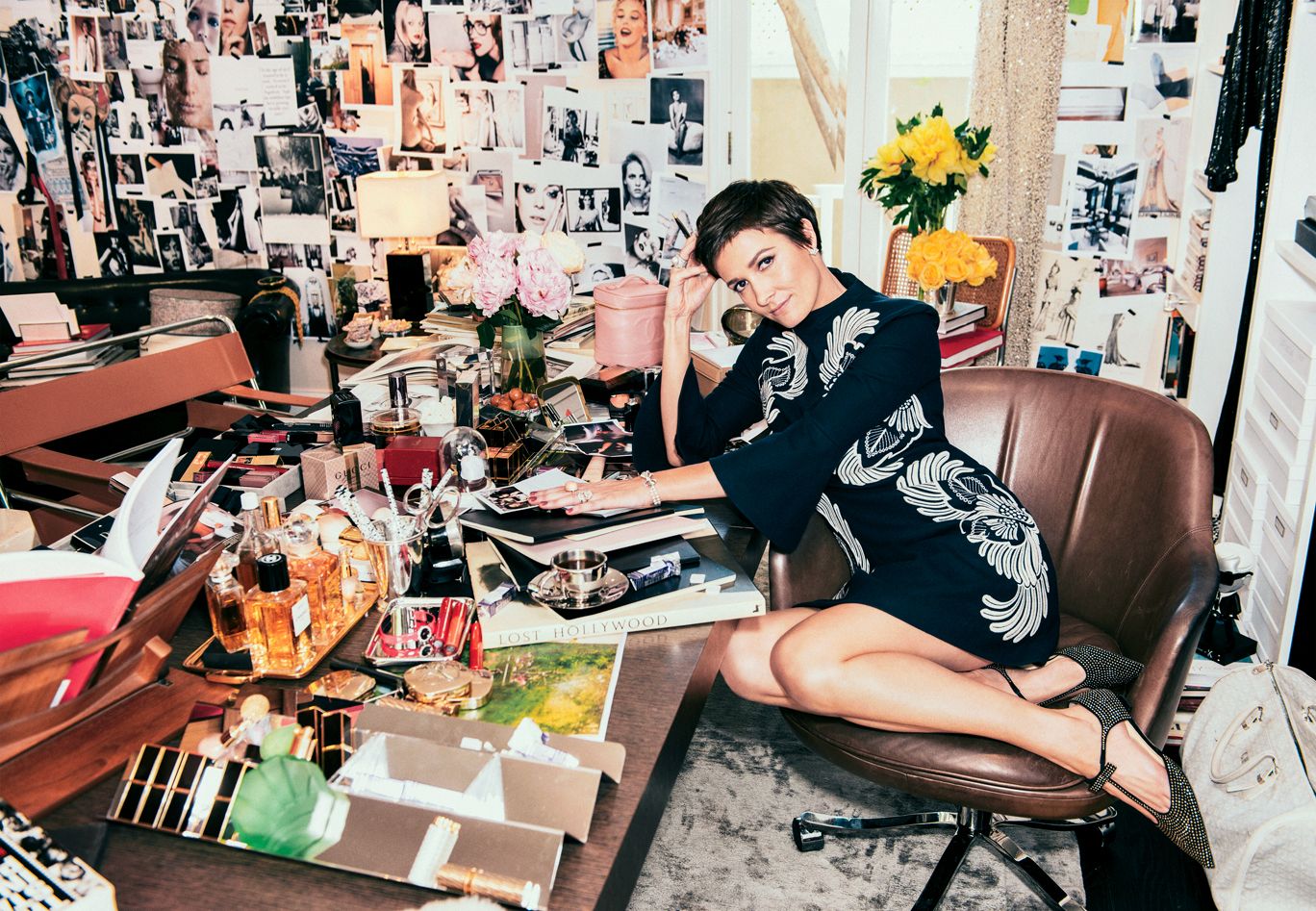 Violet Grey has operated as a de facto brand builder for emerging beauty startups for years. Brands the likes of Charlotte Tilbury, Dr. Barbara Sturm, Ziip, Augustinus Bader and Hannacure debuted on Violet Grey and went on to become award-winning megastars in the beauty sphere. And several of the founders of cresting brands were or became members of Violet Grey's council of experts, a group of entrepreneurs, artists, influencers and other beauty editors that vet the products that enter its lineup.
Augustinus Bader's The Rich Cream is a bestseller at Violet Grey as is Dr. Barbara Sturm's Hyaluronic Serum and Dr. Dennis Gross' DRX SpectraLite FaceWare Pro. Recently, Canopy's Humidifier Starter Set was Violet Code-approved, meaning it was deemed suitable to be sold at Violet Grey, and has quickly become a top seller.
As executive director of Violet Lab, Brown will lead brand partnerships. Violet Grey's success in setting up brands for global growth—Augustinus Bader is a standout example—is a powerful recruitment tool. "We created this playbook that really creates hero products," says Grey. "We put [Augustinus Bader ] through our formula. We want to do a lot more of that in a more formal way where we're participating in the economics and the upside of the success of some of these brands that we've been able to really nurture and bring on to the platform."
Some of the intel Violet Grey has used to hone its hero product playbook comes from a bespoke, high-touch service it offers to about 75 of its Los Angeles area VIP customers. It has employees, including Grey, go to the VIP customers' houses and audit their beauty collections. "We curate their cosmetic wardrobe. That's our fancy name for their routine," says Grey. "We're talking about everything, from toothpaste to soap, to hair and makeup, all the tools and masks and skincare. We usually put it on the kitchen table, and we find that, usually, 98% of the stuff that people have they're just not using."
Once the Violet Grey employees finish their Marie Kondo-esque purging of the customers' cosmetics, they construct their routines step by step, keeping only what the customers use and love, labeling each product, and, down the road, when necessary, refilling, replacing and even upgrading items when better alternatives arise.
"Then your medicine cabinet is just what you're using and it's easy to navigate," says Grey. "Skincare routines are all about consistency and people are using so many things and the wrong things together. There's so much education needed. That's the next phase of what we want to be able to do that we are only able to do on a small scale with these private clients, is educate people how to use the products together within their routine."
The service is helping inform the development of Violet Grey's forthcoming in-house brand, which Grey says she's been thinking about since day one and will be a big focus of the next year, though no release date is set. The range will be complementary to the hero products available at Violet Grey. "There's a lot of area of improvement in terms of sustainability and manufacturing that can make things better," says Grey. "Sarah will be overseeing all of that with the committee of experts."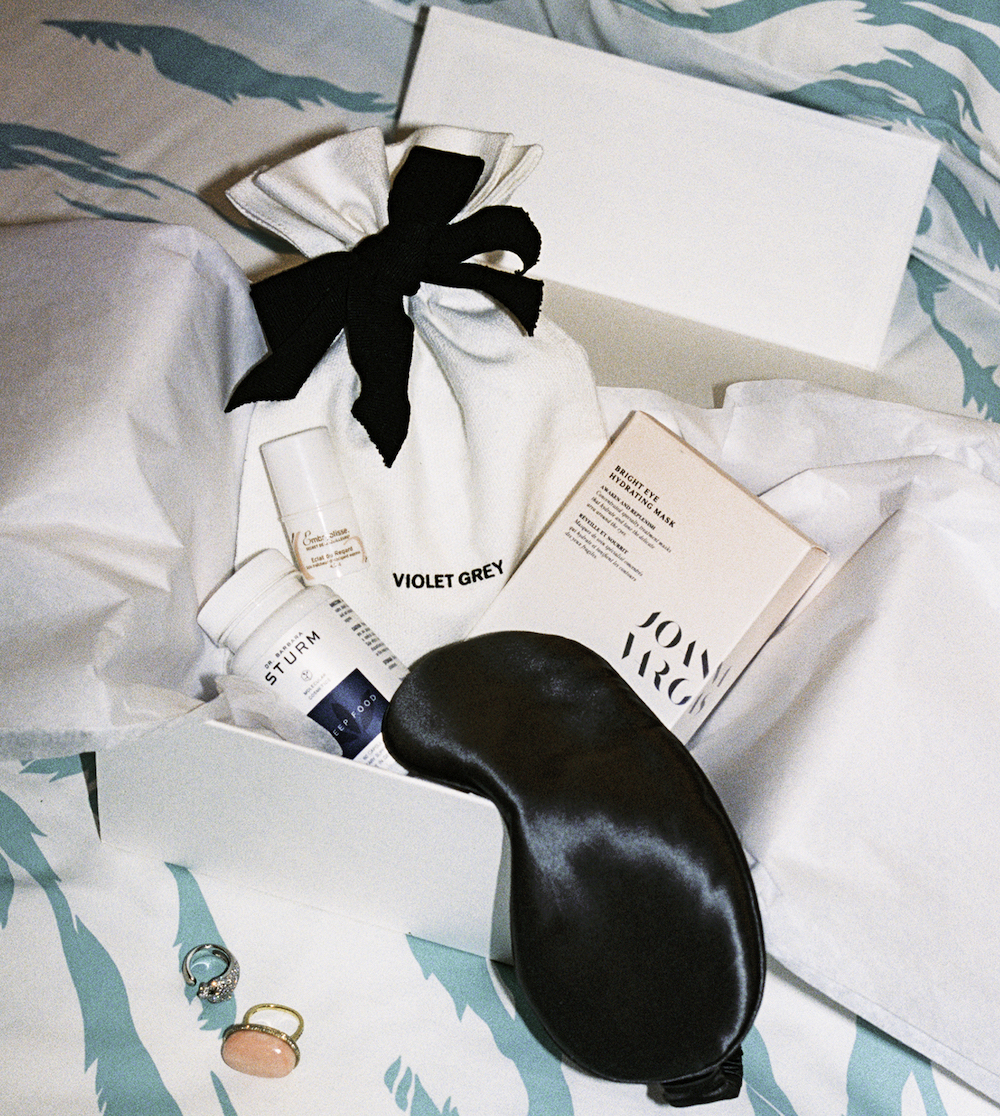 Violet Grey had been in the news quite a bit leading up to the announcement of Brown's appointment. In March, WWD reported on the temporary closure of Violet Grey's brick-and-mortar boutique on Melrose Place in LA. Grey says its taken the physical retail respite to "update and make changes to the space." In April, WWD revealed Violet Grey's talks with luxury fashion e-commerce platform Farfetch about a possible acquisition or partnership, but an article soon followed in Business of Fashion calling the speculation "premature."
The company has raised several rounds of funding, most recently $1.34 million in debt financing in April 2020, bringing its total funding to $29.2 million. Sources estimated in Business of Fashion that Violet Grey generated $20 million in 2020 sales. 
Unfazed by media chatter, Grey is focused on Violet Grey's future with Brown in a key leadership role. She says, "She's such an investigative reporter that she's not letting you claim things when you're pushing her to decide. You say it does that, but how and why? That's who we want determining what we can recommend to our customers. That's our whole business. To own that trust and that relationship is a big deal. It's been so hard for me to trust people in that role and, with Sarah, I know that I don't have to worry."