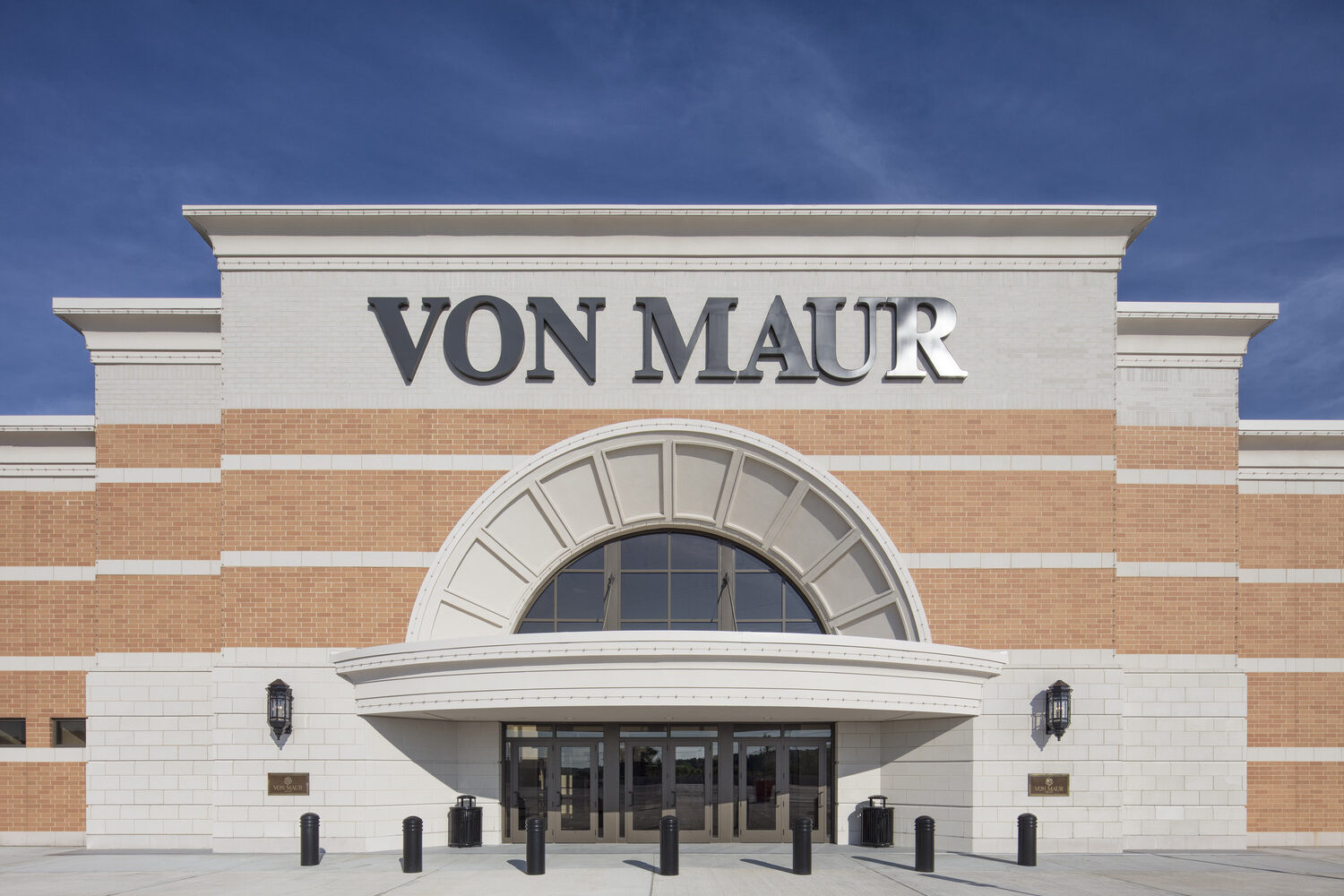 Von Maur Bucks The Department Store Slump With Beauty At The Forefront
For most American department stores, retailing in post-pandemic conditions is no parade. They've been strained by slumping sales, debt, mismanagement and changing consumer behavior. 
But

Von Maur

isn't most American department stores. 

Along with Boscov's and Dunham's, the privately held regional chain is one of the few remaining family-owned department stores in the country. In 2022, which marked its 150th anniversary, Von Maur racked up $1 billion in annual revenues and was, according to president and CEO Jim Von Maur, "extremely profitable." The same year, it bested Neiman Marcus, Saks Fifth Avenue and Nordstrom for the top spot on Newsweek's America's Best Retailers list based on an independent survey of over 10,000 shoppers ranking retailers on price, selection and experience.
Jenny Eilers, DMM of cosmetics at Von Maur and a 20-plus year veteran at the company, points to the retailer's premium offering, commitment to service and its focus on slow, sustainable growth as keys to its resilience. She says, "Being private, we don't have to make other people happy. The Von Maur family gets to make decisions that are smart and that's how we've continued our slow and steady growth."
While larger retailers like Macy's, Nordstrom and J.C. Penney have scaled back their store fleets in recent years, Davenport, Iowa-headquartered Von Maur has been steadily adding to its across the Midwest and South. On average, it opens two stores a year that range from 90,000 to 120,000 square feet, about half the size of a typical Macy's store. Today, Von Maur operates 37 stores in Iowa, Alabama, Georgia, Illinois, Indiana, Kansas, Kentucky, Michigan, Minnesota, Missouri, Nebraska, Ohio, Oklahoma, Wisconsin and New York. In the fall of 2024, it will debut in Pennsylvania with the opening of a location in Pittsburgh.
Beauty is Von Maur's second highest performing category. Its beauty brand partners include Anastasia Beverly Hills, theBalm, Bobbi Brown, Clarins, Clinique, Estee Lauder, Laura Mercier, Ofra, Sigma, Tom Ford, Alo Yoga, Australian Glow, St. Tropez, Sunday Riley, Strivectin, Nest and Peter Thomas Roth. To connect with beauty's brightest up-and-coming brands, the department store recently joined Adit, the retail matchmaking service owned by Beauty Independent parent company Indie Beauty Media Group.
Beauty Independent recently spoke with Eilers about the role of beauty newness at Von Maur, if viral trends affect assortment decisions, and how emerging brands can succeed at the department store.
How important is beauty to Von Maur, and how's it performed over the past few years?
Cosmetics is in the top two performing categories at Von Maur. It's been a huge focus. For some reason in 2020, people were wearing a lot of fragrance then. Fragrance sales are still very high for us, but other beauty categories have come back around now like makeup. People are wearing makeup again. They're wearing lipstick, they're wearing foundation.
With Zoom and all the filters that everyone was using during the pandemic, we found that people weren't wearing a full face. They're still not doing the full face even now. Buying has totally shifted, and people aren't buying from one line anymore. We're very happy with the growth we're seeing now.
How is skincare performing?
It's pretty equal to makeup now. The funny thing for us is, when you talk to one of our vendors, they'll say, your makeup penetration's so high. We have a really high makeup-to-skincare ratio, which is ironic because, when we have a new skincare launch, our sell-through is going to be the best. Our customers want newness now.
The best thing that happened with skincare is that people became more educated about it. They watched more videos on TikTok, and they became a little savvier. They're coming into the store now with questions.
Are there any categories where shoppers are showing less interest than before?
I don't have a great nail business right now, but I think that's because people are back to getting services. Just today I was thinking, when's nail going to come back? Because everything comes back around.
Brush sales have kind of slowed for me as have body ancillaries. So, the body lotions and shower gels that would've paired with fragrances are no longer a key focus anymore. I still do sell a lot of Chanel body creams and lotions because people follow that brand, and they look for those luxuries, but the layering of fragrances might be a thing of the past now. Younger customers aren't buying all of that together anymore.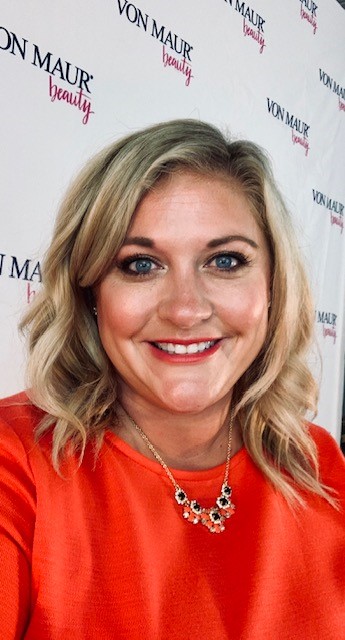 What about haircare?
Overall, it's good. I feel like, once a customer uses a shampoo they like, they keep coming back again and again. Living Proof is a huge part of my business. They have great products, but we've tested a lot of new brands in the space throughout the last year.
For instance, we brought in IGK. I knew what it was, and I had used it before personally. Right away, it had brand recognition with our customers, and it started selling.
How was beauty performing at Von Maur prior to the pandemic?
It was on fire in 2019. Nearly every category. I had the best year ever that year for me. Events in stores, big events, small events, artist events. We had masterclasses. Trunk shows were huge. Von Maur does events really well. It's sad to think how much work myself and my account managers put into it all and then we all shut down.
We had just gotten through our first weekend of beauty week, which is our biggest spring event. Within a couple days we received the email saying that everything was closing. Stores in every state were affected differently. Illinois was the slowest market to re-open for us. Michigan lagged a bit too, but Atlanta re-opened before anyone else.
Who is the Von Maur beauty customer?
Our beauty customer is anywhere between 30 to 65. Overall, they're traditional, but, in beauty, they do take some risks. It's mainly a female customer. Men's fragrance, for example, is a much smaller portion of my business.
Men's skincare is great, though. Jack Black leads it for us. They're a tried-and-true business with a lot of awareness. Men don't seem as open to try newness as women are, at least not in beauty. They know what they like.
Our female shoppers love newness, and they still like that high-touch service. They aren't self-shopping. They're sitting in the chairs, asking questions. They want to be pampered, and they want that service. Customer service is our No. 1 priority, so they come in expecting a lot.
What are the pricing sweet spots for beauty?
Generally, we have good-better-best pricing philosophies across our stores. It's different in cosmetics because good-better-best doesn't mean we offer brands with drugstore-level pricing. That's not part of our mix. We have Clinique, which is a great brand for us, but then we also have Chanel. So, you see that range.
Price resistance isn't a problem as much at Von Maur for more established brands. I see more resistance with emerging brands because the recognition just isn't there yet.
We recently bought in Peter Thomas Roth, for example. Customers responded positively right away. But often when I try a new brand that I personally love and believe in—packaging's right, everything else is on point—those are a tougher sell. Our customers like to have that brand recognition, which is challenging if you're new.
So, they want the newness, but they want it from brands they already know.
For new launches, definitely, but we're seeing a correlation between viral trends and what they're asking for as well, and that can affect smaller brands. Sometimes, it's not about an exact brand, but a product category that really takes off on social media like lip oils. Clarins' lip oils sold really well for us, for example.
About two or three months ago, we pushed out a memo to our stores saying, "You're going to put together a table of viral must-haves." We gave them a signage with a list of items to display. We updated the list as things changed, and we brought new items in the promotion. It's been really successful to see it all pulled together because you might find something else you didn't think of.
What are some bestselling brands?
Clinique and Estée Lauder, for sure. Clarins has been amazing, and it's continued to grow post-pandemic. Chanel's always there for us as well as Bobbi Brown, but then we have some newer lines that we brought in the last few years like Anastasia Beverly Hills, that's definitely been a growth driver for us. While it's brow-focused, the eyeshadow palettes have been a huge hit.
We brought in Ofra, which has been doing well. I had used Ofra for years after getting it in an Ipsy bag. Sigma Beauty has been growing for us, too. We were actually the first department store and the first retailer to work with them. I reached out to them after watching hours of YouTube and Jaclyn Hill. Initially, they were like, "Oh, we don't want to sell to anyone." So, we sent them a brand overview about Von Maur, and we became their first partner.
When we think of fragrances, Aerin and Tom Ford are driving a lot of growth. Our customers really do want those special brands and products that aren't everywhere.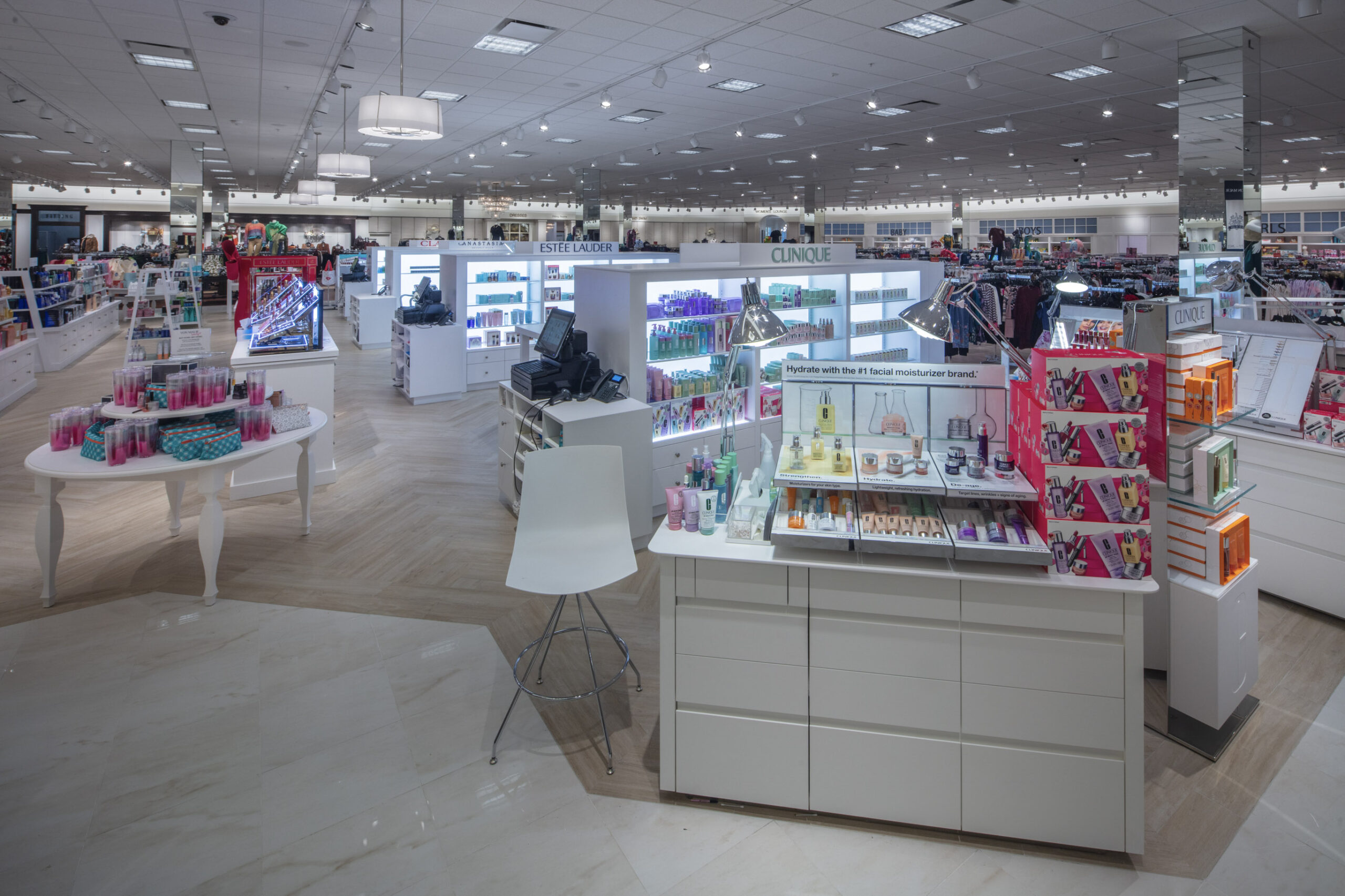 What are you looking for when you curate emerging brands?
It could be around a category. Let's say we see nail trending again. That's where we would start. We would target a brand in that category that can really support themselves at Von Maur. In-store training and getting back to bricks is more important than ever now. That can be hard for an emerging brand.
If they can get out to stores in some way, our associates will get to know them better. Our associates love it when they get that one-on-one training and that personal touch from brands. Sampling is still important to get out there, too.
But whether it's in stores or on our website, we need brands that are willing to lend support and not just have a ship-it-and-see-you-later attitude. We wouldn't even continue a conversation with a brand like that.
Do you prefer to launch brands across all 37 stores at once, or can door count be negotiated when it comes to smaller brands?
If we really believe in a brand, we want it to go out to all doors, but we've learned that launches do work better in smaller clusters with some of the smaller indie brands. That usually means about half of our door count. Then, we'll see how it grows. Bigger stores might get a larger assortment from the brand and smaller ones get their core collection.
How can emerging brands succeed at Von Maur?
On their side, it's about building up the brand's awareness. Alleyoop blew up for us. We brought it in last October or November. They were doing all the stuff on social, and they were getting recognition instantly. I'm sure they paid for some of that on TikTok, but they supported us with things for opening. They have amazing display units that could sell themselves and be self-shopped if need be. On their side, they just blew themselves up. They have a good PR team. They got on the "Today" show, too.
Post-launch, brands have to train the stores, and they have to keep coming back. You can't expect to launch and six months later say, "Why aren't we selling?"
Most of my day is spent on a Zoom talking to a vendor with my buyers. Whether it's monthly or bimonthly, they need to touch base with us even, if it's just 15 minutes. Those conversations are very important to find out what's working and what's not and what can be swapped in or changed.
What about the online beauty business?
Von Maur has always said that brick-and-mortar is its bread and butter. They never had a goal for e-comm to be No. 1. Obviously, it's naturally grown over the years. Sometimes, when I talk to brands they say, "Oh, your e-comm should be 50% of your business." That's not our goal.
We have 37 stores with employees and a level of service that you can't provide online, but e-comm has its place, too. We can take a wider breath of SKUs on there because space isn't as limited. Newness tends to move well online for us, and online's easy. You can put stuff on there, and customers will find it.
Do you test out emerging brands online first before bringing them into stores?
We've done some tests online and I think that works company-wide, but, without any store recognition, things can get lost, especially if you don't do any digital promotions with us. We have digital packages available whether it's an e-blast or homepage exposure, but it's still a fee that might be difficult to swing for a small brand.
But I've been on Zoom calls with CEOs of smaller brands and said, "OK, these are our options: We've got in-store sampling. We've got the catalog. We've got digital on the website. What do we think we can try this season to make the biggest impact for the money that do have? Maybe we did catalog in the fall, so for spring we can shake it up and do it this way." It's about working out a scenario that works best for both of us.
We don't want someone to put all of their money here. I've had that happen before where a brand had no money left to place orders so I could reorder.
Department stores are struggling post-pandemic. How has Von Maur been able to set itself apart from the struggles? 
It comes down to service. We consider ourselves a specialty store. Yes, we are a department store, but we don't do a bunch of private label. We do not do promotions. It's not constantly Labor Day sales and friends and family sales with marked-down merchandise that goes back up again a day later. We run such a clean business with our services. We have always had an interest-free charge card, free gift wrapping and free shipping.
We open no more than one to two stores a year. We don't get that mid-month freak-out that we need to push sales to make some crazy sales plan happen. Our sales plans are very reasonable. We know that, if we have the right mix in the stores at the right time, it's going to work.
It all comes back to customer service for us. It's that simple. People often say to me, "I's just so easy to shop at Von Maur, you can always find someone to help you."
Is beauty never marked down at Von Maur?
Before COVID, beauty was never discounted with perhaps the exception of Black Friday. Post-COVID, you saw department stores start to 20% off or 15% off in beauty. We've never really played in that at all. Some of the big brands will do last-chance promotions when they're discontinuing a certain product. It's a way of getting around returned product.
Typically, Von Maur will participate in something like that so that we move through the old to get to the new, but we don't do all of them. There's a lot of brand-wide discounts in skincare and makeup that you'll see everyone else doing that we don't. We don't want that constant up and down.
Do you think Von Maur can stay relevant to younger shoppers?
What gen Z wants compared to what I want is very different, and we definitely have to think about how we adjust for those new people entering the workforce. They're going to be different than what we've been used to in the last 15 years. I grew up going to malls and, even as a kid, it was so exciting to go to Von Maur. It's where you got all your special items.
I think about my friends that have little girls who like to go on shopping trips. They recently went to a Von Maur because that's where they wanted to go. So, the question will certainly be, how do we continue to build that interest in generations to come?
Last year, I had a bunch of young beauty interns in store. I got to sit through their end-of-the year presentations where they gave feedback. They still wanted the in-store services, but the speed at which they thought about products and trends was incredible. They saw something today on TikTok, and they wanted it tomorrow. So, the trends have to be that much faster now, but the issue is you can't just whip up assortments in a day.
The boundaries between prestige and mass have blurred significantly over the past few years. Does a brand's distribution network matter to you?
We are trying to stay out of masstige. Obviously, Sephora and Ulta are great retailers for beauty. If a brand says they're selling at Walgreens, I mean, I buy everything at Walgreens when it comes to medicines and pharmacy, but I don't want my beauty products to be sitting there, too.
That's the tricky thing with masstige now. Vendors have played in all these areas. I went to Cosmoprof once and sat for 20 minutes talking to a brand. I loved their packaging, how their products looked and smelled, everything. Then, they told me they just got picked up by Walmart, so I had to pull back.
We're trying to figure out how we stay special in all of this and what makes customers want to come back and buy from us. For us as a specialty store, we take the time to train our associates. The brands take the time to train our associates. They're very knowledgeable. It's hard when you think about some of the places where you can now buy your luxury skincare along with your toilet paper and your baby's diapers. I don't know how that will look in five years.
It's kind of scary to think, well, how do we compete? I just have to lean back and think about what Von Maur has done as a company. That's what makes us special. It's the services. It's our personal touch.