Is Wellness A Pandemic-Proof Category? The Nue Co., Tea Drops And Lola Founders Weigh In On Its Resilience
The pandemic has changed the way beauty and wellness brands—both indie and otherwise—do business.
Jordan Gaspar, president and managing partner of AF Ventures, Jordana Kier, co-founder of Lola, Sashee Chandran, founder and CEO of Tea Drops, and Jules Miller, founder and CEO of The Nue Co., explored shifts in the industry and how they've evolved their omni-channel brands in a digital beauty and wellness roundtable last month.
Health has become front and center during the global health crisis as data from Mintel, which finds people are prioritizing physical and mental wellbeing as they're sheltering in place, shows. Self-care merchandise has become integral to the maintenance of wellbeing, according to Chandran. "I think [it's] considered an essential, especially during this time period," she says. "People are being more intentional about their health because they know what's at stake. I think products like ours will only thrive in an uncertain environment."
Jules Miller, founder and CEO of The Nue Co. echoes that sentiment, calling the wellness industry recession- and pandemic-proof. "I think what we're seeing coming out of COVID is this evolution of thinking about self-care as self-coping," she says. "It's an industry that I think is going to be prioritized…because it is rituals and products that enable the consumers and people to really live modern lives."
Ahead are key takeaways from the roundtable touching upon what the changing consumer landscape looks like, the value of providing experiences along with products, and the benefits of digitally native business models. 
The Centrality Of Mental Health
The Nue Co. ran a campaign last year called "How Are You, Really?" concentrating on mental health, a topic Miller says resonates deeply with her brand's customers. "Some of our ambassadors were like, 'What are we doing here?' We're investing as much in this mental health campaign as you would in an NPD launch plan," she elaborates. "For us, it really was about honing in on what truly matters, what consumers really connect with, and building a community and a narrative around that." Recounting results of the campaign, Miller says, "Actually, throughout the launch period of that specific campaign, which launched last year, we saw a 200% increase of traffic to the website and a 20% increase of all of our stress-related products. I think it's all about connection and that's really how you build retention." 
The Advantages Of Digitally Native Brands
"Digitally native brands are more inclined to reach the consumer directly and to have that interpersonal relationship versus having the buyer-level decision on the retail shelf," says Gaspar. Miller adds, "The fact that we've got 80% of consumers who were traditionally going into physical retail now going on to online retail, that's definitely an opportunity that we can capitalize on in terms of distribution. I'd say probably for the next 12 to 24 months, it's really proving the omni-channel approach to our business."
The Importance Of Information And Experiences
In a Lola survey, Kier discovered most women turn to Google for to answers about their menstrual cycles, but only 4% of them felt supported and 8% felt informed. In response, the brand put together a group of experts to make sure its customers are able to ask and receive answers easily. Kier says, "Whether you're in-store or online, we want to make sure that you have the ability to find the resources that you need, and that they're accessible and they're relatable."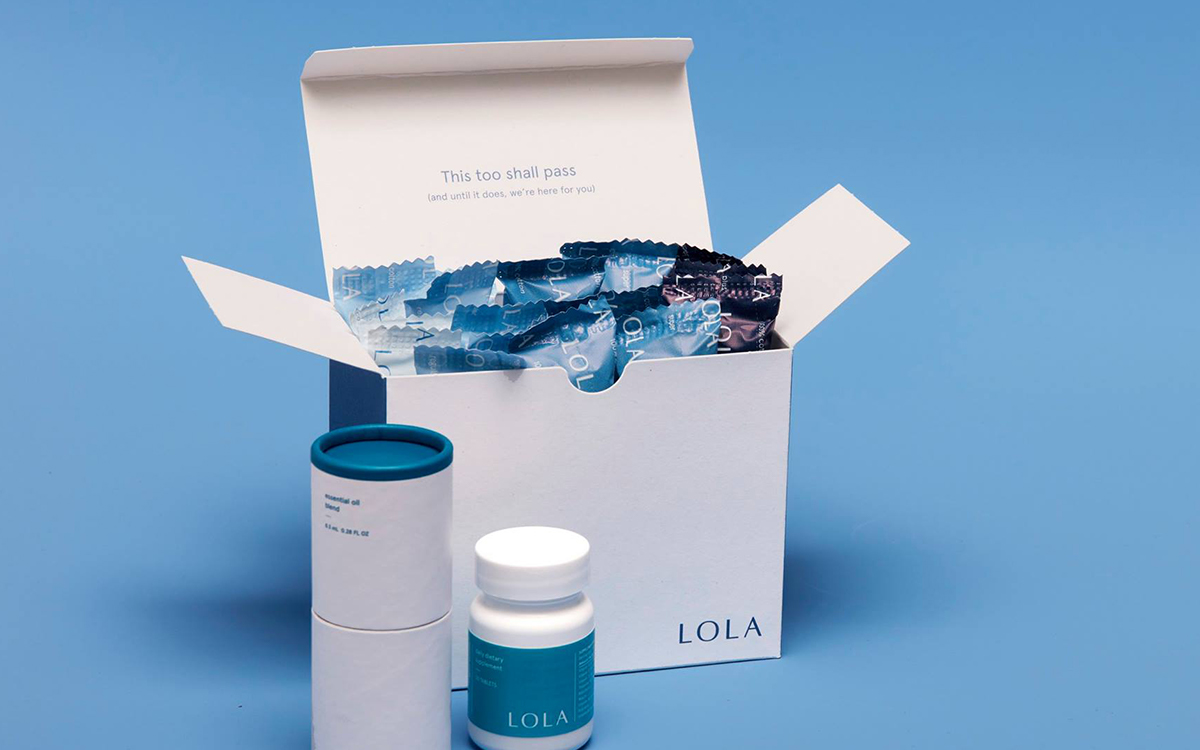 To enhance the experiences of its customers, Tea Drops earlier this year introduced a Tea & Chat series encompassing inspirational input from experts that accompanies its subscription program. "We've increased our subscription probably three or four times since its inception," says Chandran. "People are not just craving that product or that tea or that better-for-you bar, but they really are looking now for content and for inspirational content during this time." 
The Shifting Consumer Demographics
"There are demographics that did not purchase their products online that now do so," says Gaspar. "If you think about older generations who are used to the traditional buying experience of walking into a store, spending some time there curating the products that they want to discover, that's completely converted online for the first time. There's definitely an expectation that those consumers are going to have a more permanent shift to at least integrating online buying patterns." 
Reflecting on Lola's debut on walmart.com in late March and at its stores in April, Kier says, "We did have to quickly pivot our strategy to more digital-first customer engagement. We anticipated that shift for customers wanting to shop more online versus in-store. Interestingly, in a study that we conducted this past July, 40% of respondents said they were still shopping online for menstrual products. It wasn't just a quick bump and back to normal. There's likely going to be more of a permanent shift toward online. That's something that we've continued to address and prioritize." 
The Nue Co. has noticed an uptick in gen Z costumers. "Younger millennials [are] really starting to think about preventative care and really starting to create these dotted lines between looking good and feeling good. Looking at the statistics that are coming out of the pandemic like 60%, 70% of consumers that are buying beauty products are buying beauty products to look healthier," says Miller. "I think it's just having a broader appeal, but particularly within the gen Z market." 
The Changes In Shopping Habits
"While our customers are going on less trips into the store, they're spending approximately 35% more per trip," says Kier. "Our initial in-store and online offerings were available in a variety of convenient pack sizes, but we've actually just introduced a bulk pack size to walmart.com to address that interest as well." Chandran notes that Tea Drops has also increased its bulk packaging and offerings. She says, "That was just something off the bat our customers were asking for."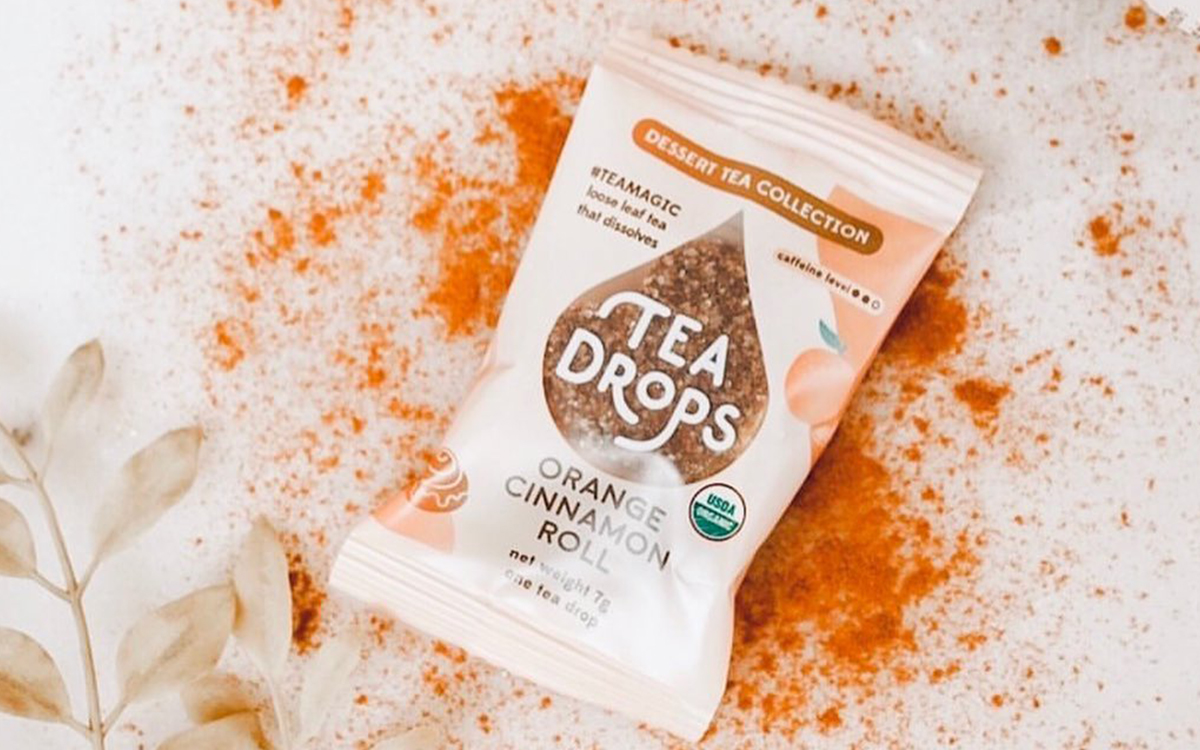 The New Normal's Lasting Impacts
"The thinking that we're going to go back to normal or what it was pre- COVID has now lapsed," says Gaspar. "I think we all have now seen, with a sustained period during COVID, that our work patterns are going to change, our consumption patterns are going to change, the use of technology has increased substantially. [There's been] refinement of ingredients and sourcing and transparency [and] the logistical systems that bring our foods and products to people's homes." 
Gasper continues, "A lot of the companies that are backed by venture and growth capital are not profitable businesses, and I think that there was a shift in thinking [for] many entrepreneurs during this period about becoming as capital efficient as possible to sustain and thrive during this environment that will last hopefully with great companies. People will be thinking about profitability and efficiency very differently…Coming out of this, we're going to see some incredible performance from companies that thrive during this because they sat down and they really looked within their businesses and said, 'This isn't going to go back. We're going into the future as much more efficient, sustainable, and cost-conscious businesses.'"