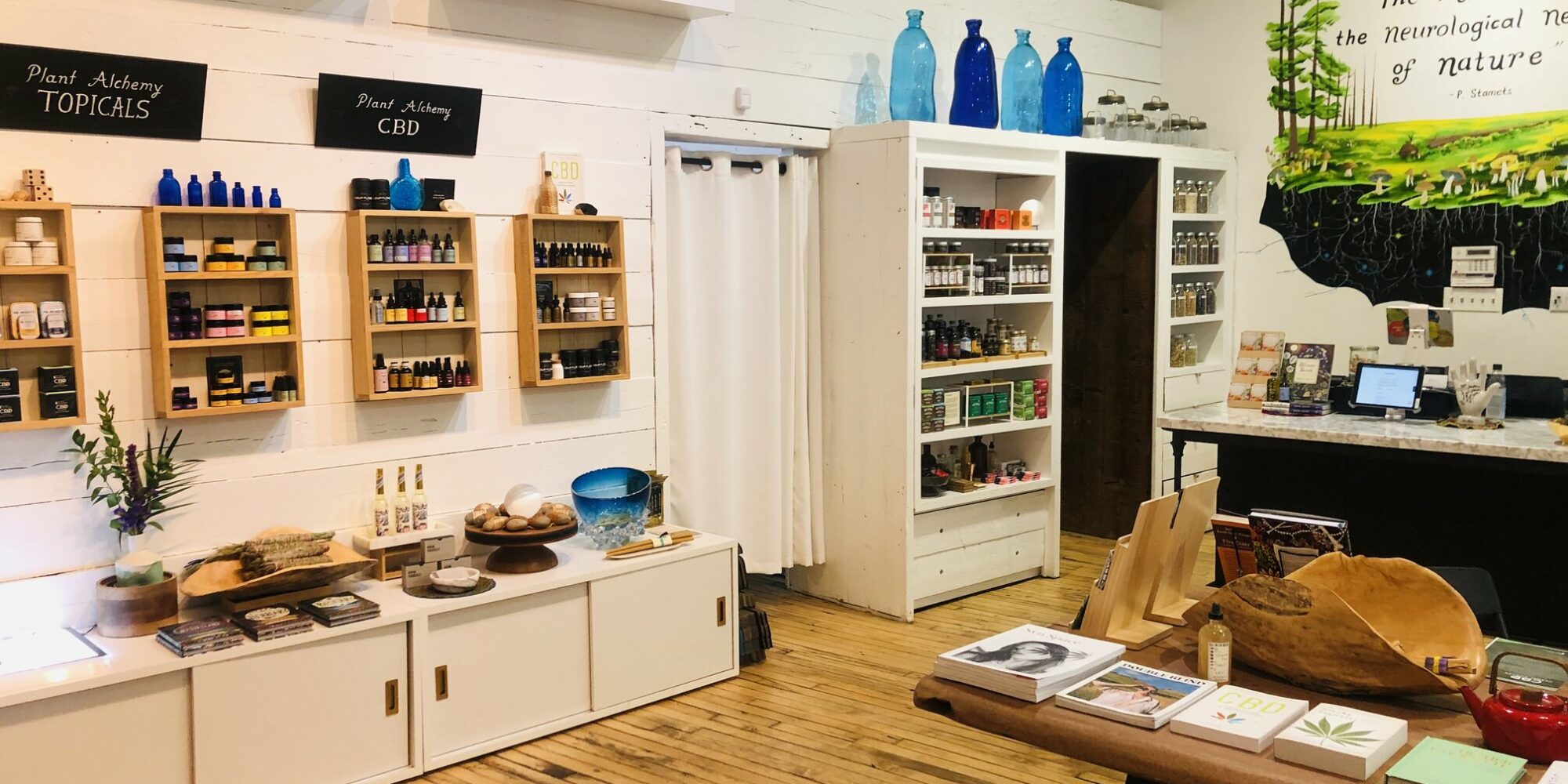 5 Wellness Trends Bubbling Up At The Alchemist's Kitchen In NYC
As New Yorkers emerge from isolation, whether it's from pandemic containment or social media overload, Lou Sagar, founder and CEO of The Alchemist's Kitchen in New York City, believes they're looking to wellness as a vehicle for connection. 
"Once customers are in an environment like ours, and if it resonates with them, they really want to talk," he says. "They want to express something and that's remarkable considering they don't know us. If you give them the time and say, 'Why don't we sit down?,' that's a lot different than, 'Hello, let me show you this product.'"
At The Alchemist's Kitchen, customers 
can browse an assortment crossing women's health, cognitive health, immunity strength, herbal elixirs, body care and skincare. R
eishi mushroom powders formulated to balance the immune system and teas with mood-boosting
endorphins are merchandised next to tarot cards, candles, chocolate bars and meditation bundles with incense and soaps. Customers can grab shroom coffee or chai tea at the in-house elixir bar or attend private events.
Stress is what drives most customers to walk through the door at

The Alchemist's Kitchen. Sales for CBD oils, mushroom tinctures, magnesium topical sprays and ashwagandha capsules account for 50% of the retailer's revenues. Sleep aids constitute about 20% of the business, and beauty products ring in at 15%. 

Wonder Valley, Soma Ayurvedic, Activist, Heretic Parfum and Hinu are top brand performers.
Below, we highlight five key trends currently defining wellness at The Alchemist's Kitchen.
1. PersonaliZed CONCIERGE Wellness SErviceS
Sagar encounters very few customers coming into The Alchemist's Kitchen just to shop these days. Instead, they're on fact-finding missions to learn about the healing properties of herbs, and they're seeking counsel from store associates to navigate them. Sagar says, "Some people come in and say, 'I'm using Xanax and Prozac, but I want to get off them, they're too toxic.' What we're noticing is that our staff is starting to have to listen even more closely than before."
In response to customer behavior, The Alchemist's Kitchen model is evolving somewhat to between a store and a clinic. Customers will receive an introductory consultation with a store associate before they shop or a complimentary session with the on-staff herbalist to identify potential plant-based solutions for their maladies. Sagar says, "We're thinking of it as personalized concierge health services, and it's only going to accelerate."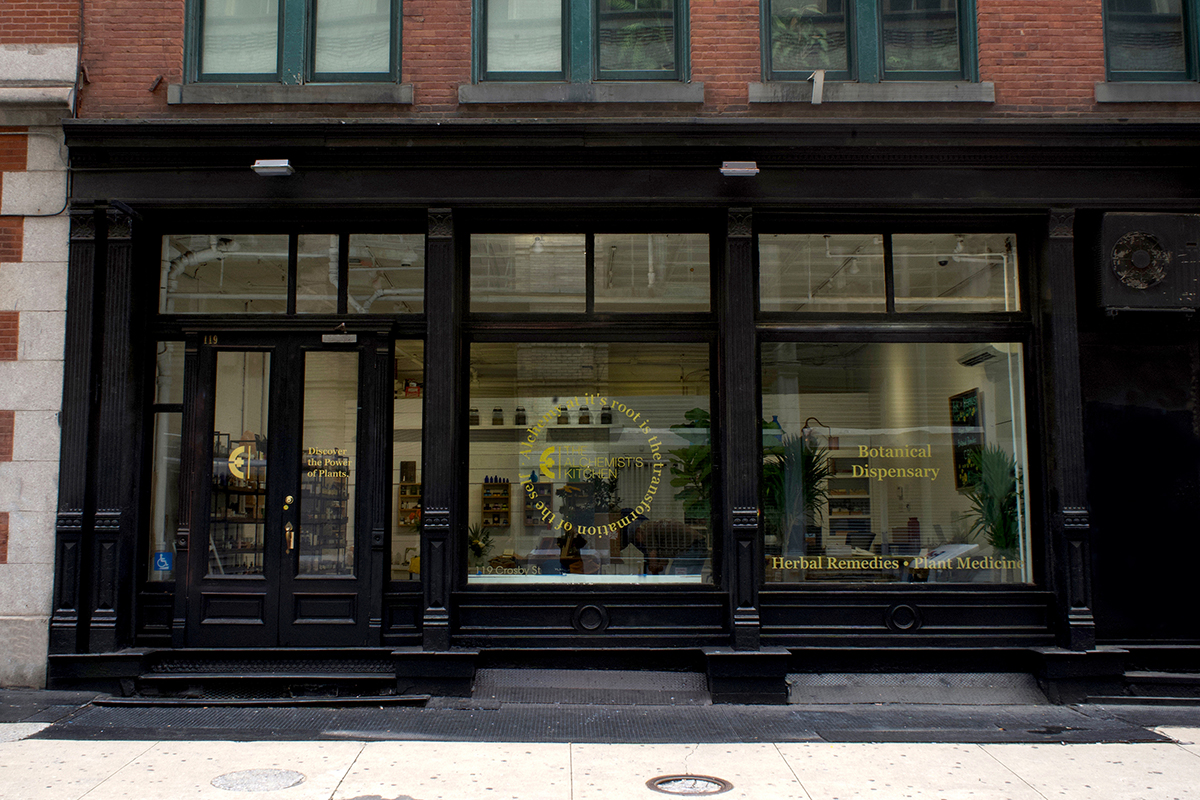 2. Family Health Assistance 
Visitors to The Alchemist's Kitchen aren't merely concerned with themselves. About 70% of the retailer's customers are women between the ages of 30 and 65, and they're consistently asking store associates about solutions for family members.
To better assist them, The Alchemist's Kitchen is in the process of hiring an in-person community manager who will concentrate on fielding questions concerning family health. Sagar is hoping the hire will further cement the trust customers place in The Alchemist's Kitchen. 
"We're not medical, and we don't make claims. We're not curing anything. We know when you need to talk with your physician, but the fact of the matter is a lot of people are more and more self-directed with their health, partly because it's expensive to hire a nutritionist or an acupuncturist," he says. "By the time you're done with all of that, you're really limited financially."
3. The Power of Plants 
After being pegged for decades as ineffective hippie medicines, people are reconsidering their views of herbal treatments. Sagar figures the shift is due to the pandemic, a rising focus on the importance of everyday care and a hunt for alternatives to disappointing standard pharmaceuticals. Foot traffic to The Alchemist's Kitchen has increased 65% since 2021.
"People understand where medicine is important, but I also think they are seeing a lot of side effects," says Sagar. "They want to know, 'What can I do to boost my immunity? What can I do to improve my digestion?' They are seeing that they can really explore the health and wellness space now."
4. The SHIFTING CANNABIS SPACE 
Launched in 2016, The Alchemist's Kitchen was early to put CBD oils, tinctures, topicals and edibles on its shelves. The majority of its CBD sales are from in-house brand Plant Alchemy. Following the federal Farm Bill in 2018 that made the hemp trade legal, the ingredient flooded everything from pet food to foot care. Sagar says, "Most people will say to us, 'Oh, I've tried CBD. I don't really know if it worked,' without realizing there was an iPhone one, an iPhone two, an iPhone three, etc. Everything is a progression."
Sagar argues there's progress ahead in the cannabis space, but he acknowledges the CBD boom is largely over. Instead of being a headline ingredient, he sees CBD appearing in formulas alongside other ingredients and CBD-centric marketing predominantly disappearing. Still, that doesn't mean The Alchemist's Kitchen is transitioning away from CBD or cannabis generally. 
The state of New York legalized recreational marijuana in 2021, a move that Sagar says ramps up the potential for cannabis products, even if customers have some CBD fatigue. The Alchemist's Kitchen is increasing educational efforts to inform customers on cutting-edge CBD technologies and derivation processes, and what makes new products different from the CBD hordes that preceded them. 
"The plant can be represented in a much more medicinal way than you could even a few years ago and our CBD products are becoming much more tailored," says Sagar. "Our Sleep Well tincture, for example, is formulated with cannabinoids that are more sedative."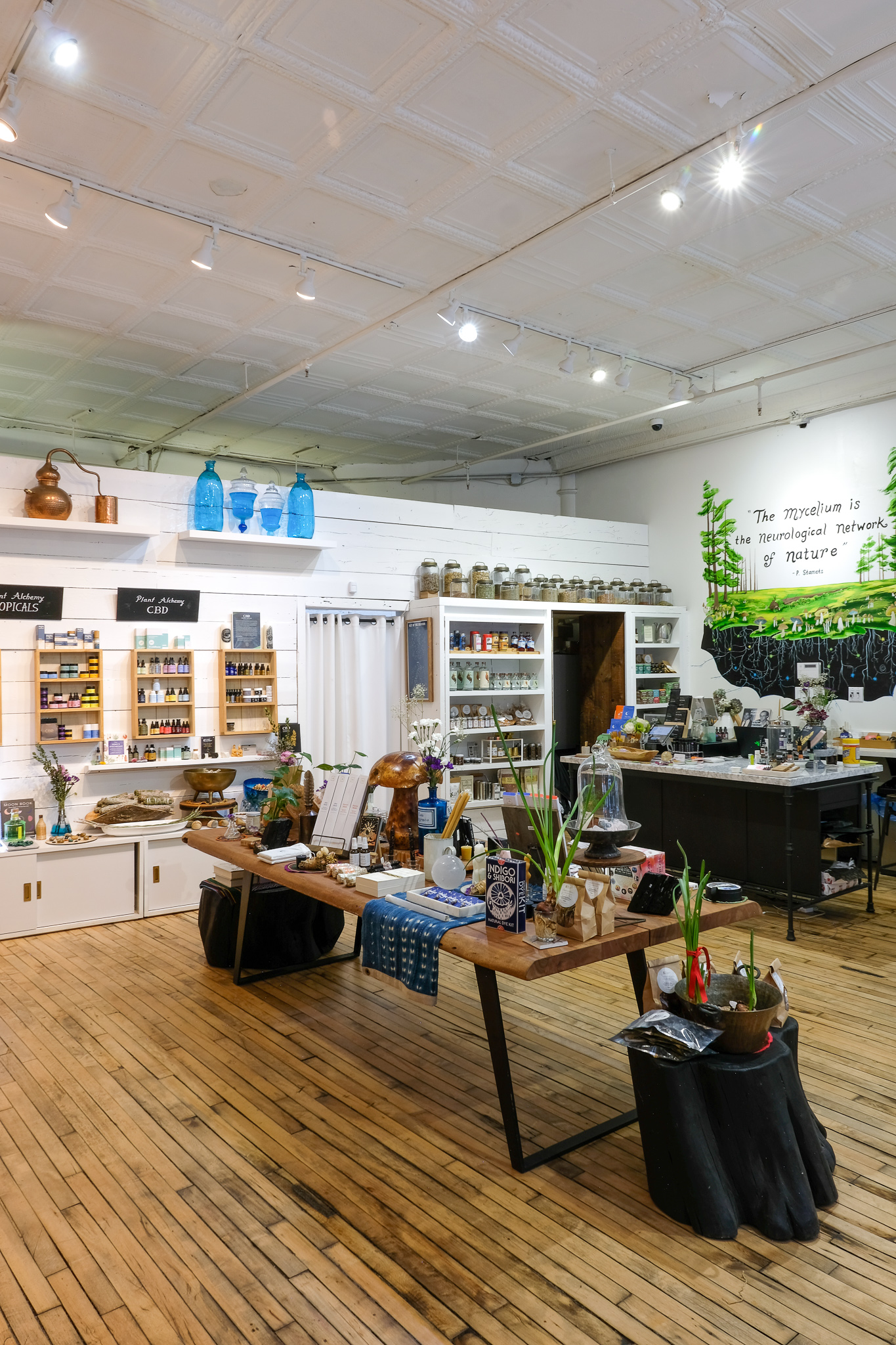 5. Microdosing Mania 
Fascination with psychedelics is spreading at The Alchemist's Kitchen. In particular, customers are zeroing in on microdosing and the medicinal attributes of mushrooms. Sagar predicts, "In the next couple of years, you're going to see more and more interest as the psychedelic side decriminalizes."  
The retailer carries a number of premium mushroom formulations that can be microdosed. Microdosing involves taking low doses of a psychedelic substance over an extended period of time to receive cognitive and other health-related benefits. Sagar regularly holds online educational events on how to microdose properly and points customers to people and companies who can provide additional information.
"People say, 'Oh, I want to go to Costa Rica and do a retreat,'" says Sagar. "So, we try to provide good referrals and guide people to where they can go."