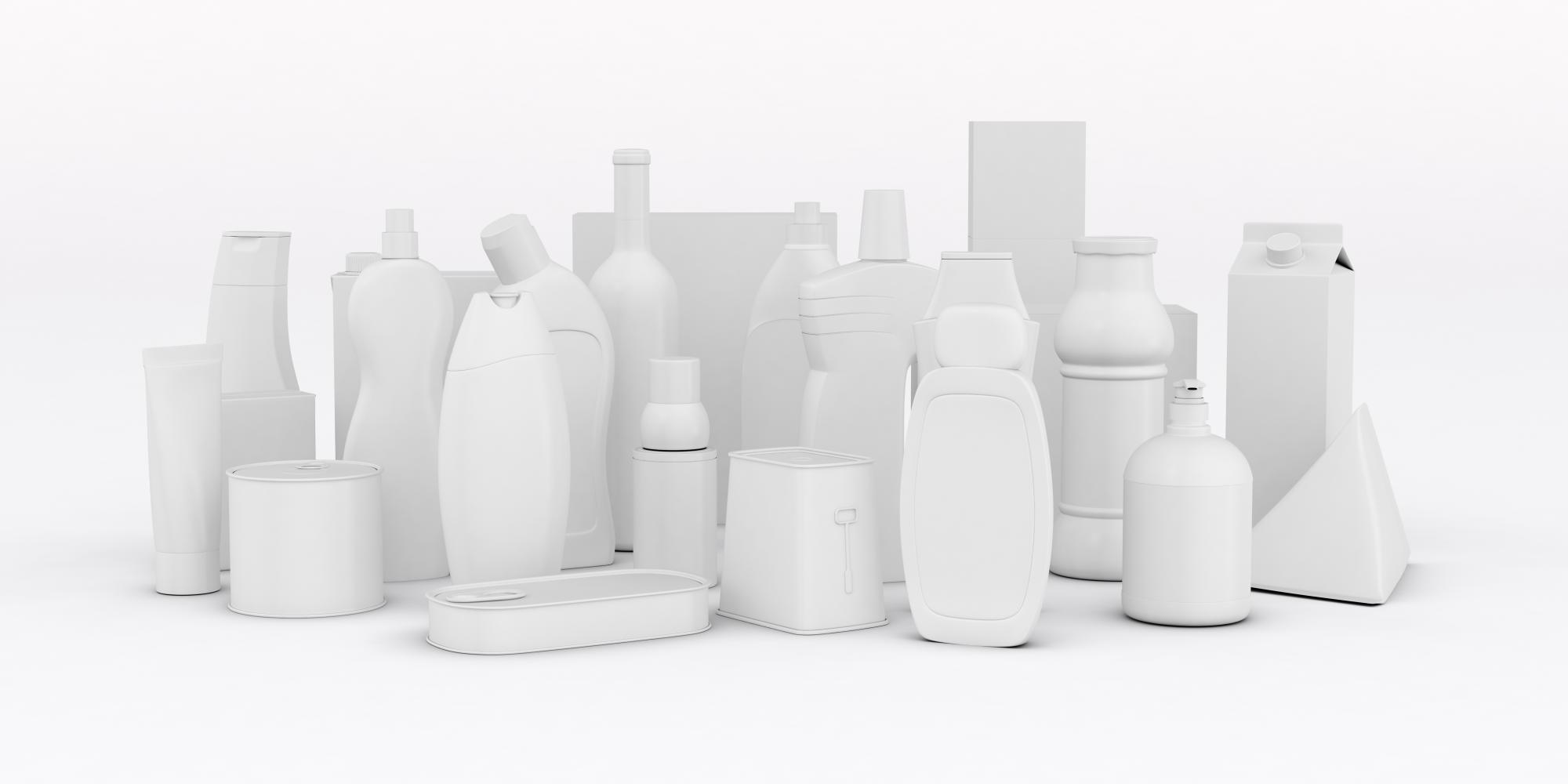 What's Behind The Epidemic Of Similar Packaging In The Beauty Industry?
Herbivore is not an identical twin, triplet, quadruplet or quintuplet, but the brand has many lookalikes in the beauty industry. And it's not alone. Whether it's Pat McGrath Labs, Fenty, Rodin Olio Lusso, Beauty Bakerie or Juvia's Place, competitors are releasing products with packaging that closely resembles their designs. The rash of sameness makes merchandise on store shelves indistinguishable and raises questions about the integrity of beauty companies putting out me-too items. To get to the bottom of what's happening and potentially avoid future problems, Beauty Independent turned to five packaging executives to explain the reasons behind the mimicry and offer suggestions to beauty entrepreneurs seeking to make certain their product exteriors are peerless. From fast beauty to tight budgets, here are their takes on the rise of product doppelgängers:
Anna Lombardi, director of marketing at Lombardi Design & Manufacturing
"It used to be that we would run to department stores to get our beauty regimen. That's very much changed with the digital age. Today, we follow people and brands, and we are loyal to them. We believe in them and what they are saying to us. When that trust is gained and a brand decides that it wants to dip its toe into creating a product, it can sell and sell quickly, but it doesn't necessarily have the means to distribute. Meaning, it's not bringing products to HSN or Bloomingdale's. What's happening is the brand is going direct-to-consumer. These brands start doing that and, price point-wise and run-wise, they are stuck using stock units. They are doing smaller runs. Their runs are 3,000 to 10,000 to test the market and make sure they are not stuck with an influx of inventory.
The whole minimalistic packaging trend really caught on because brands could keep cost low and put the emphasis on the quality of the product itself. Unfortunately, we ended up having a bunch of brands that look exactly the same. What I'm doing with the emerging brands that I work with is giving them an opportunity to take stock items and separate themselves within the space through creative package decoration. The end result is a cost-effective luxury item that meets their price point. For example, if somebody wanted to test the market with a great lip palette and is only looking for 3,000 units, we can add weight to it and/or make it matte instead of glossy. I will re-work stock items so they feel as luxurious as if they were a custom mold."
Damien Dossin, president at HCP Packaging USA Inc.
"Our company, along with many of our competitors, has standard lines of packaging that our customers buy. You are going to get packaging that looks similar in form, and the only distinguishing feature is the way it's molded and decorated according to a brand's image. I think cost sensitivity has ramped up lately. There's been contracting budgets, so people are more willing to take on standard packaging, and they don't invest in custom design. They're taking a standard format as opposed to spending $100,000, $200,000 or $300,000 on developing their own tooling and devoting the time that goes into that.
Another factor is there are so many new brands coming to market, and the more established brands are trying to defend their turf or catch up in certain categories. To defend their territory, they may be open to using a standard packaging design because it's immediately available, and they can put their formulations into it quickly rather than having to wait for a custom design. Even the Estée Lauder's, L'Oréal's and Revlon's of the world are using a lot more stock shapes and sizes because they don't have time to go through the corporate approvals [for custom design if they aim] to be in the market in six months rather than 18 months. It's a speed-to-market play.
What you can do is quasi-customization. Let's say, for example, you have a round lipstick case. Maybe you can invest in redesigning the cap, so it's not completely round or it has a design feature that looks different from the standard round lipstick. You can just change one portion of it as opposed to the entire package. That way, you save yourself the cost of having to redesign the entire thing, and you've differentiated it sufficiently to look like your brand image. A lot of our customers will take something that's standard and tweak it a little bit, and that's less expensive and a lot quicker."
Kristen O'Connell, director of marketing and product development at Roberts Beauty
"The majority of packaging manufacturing happens overseas. This means high-volume minimum order quantities that range from 10,000 to 25,000 pieces per packaging type. Depending on how many stockkeeping units are in a line, the investment in packaging alone can start to add up really quick. There are many stock packaging items available from distributors that require no minimums, allowing brands to save precious capital without the heavy commitment in massive inventory. These distributors will order at the high minimum order quantities and, then, re-sell in lower quantities to many different customers. This is a great option for brands, trouble is that many brands start to have the same look since they're choosing from the same available stock packaging.
The best way to avoid being a lookalike is to invest in your artwork/branding. Invest in the decorating process whether that be silkscreen, hot stamp or a label. The investment in the look of your decoration will make your brand much more customized and memorable, and ensure it doesn't look like off-the-shelf stock."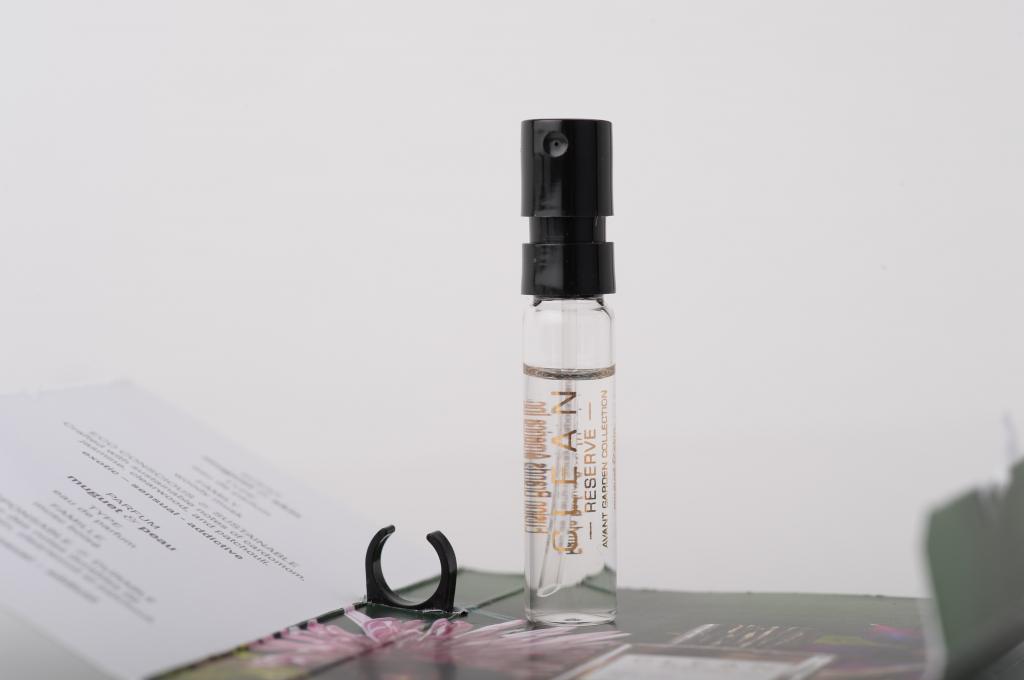 Jaimee Given, marketing manager at Aptar Beauty + Home
"There could be a couple reasons for similarity: market norms and the ways certain categories typically present themselves, [and] market trends such as ingredients and sustainability. It could also be the need to respond fast to the consumer demands, and choosing a stock option product to cut down lead times and be cost efficient with a smaller MOQ. One of the benefits that Aptar offers is a unique broad range of dispensing packaging, so we are able to offer more personalized solutions. Visible differentiation is one of the key drivers that we incorporate in our designs to build brand value for our customers.
Many stock solutions have very similar aesthetics, so it makes it unlikely there is intentional duplication. I highly doubt brands intentionally copy each other. Part of brand identity is differentiation within the market. This is the reason why, at Aptar, we use insights, design, engineering and science to create innovative packaging technologies that build brand value for our customers.
Utilize decoration. Something extremely simple such as a one-pass silkscreen with a clean, bold logo can make a difference. There are so many decoration options to choose from. We currently offer a multitude, including hot stamping, silkscreen (up to multiple passes), metallization, heat transfer labels, and coloration. Based on the budget, you can really achieve a different look.  Another option is to brief us on the desired product dispensing so we can propose a range of solutions. The earlier we can be involved, the more we might be able to add in terms of differentiation.
If you are truly looking for something different, I would suggest exploring customized packaging solutions. We recently collaborated with Clarins for their Double Serum, which offers a unique delivery packaging system that preserves the product formula. The two formulations mix once dispensed through a single pump. The dispensing system for the Double Serum also features a rotating push button that alters the dosage based on the consumer's needs, an innovation developed exclusively for the brand."
Jonathan Chung, vice president of sales for North America at Asquan Group
"Just like in fashion, the beauty and cosmetics industry is heavily influenced by trends. Trends affect the choices brands make in terms of their packaging, which may make it seem like there is not much variation currently available on the market. If you are spotting a lot of rose gold packaging, it is because that is currently what is demanded or popular with consumers.
Another reason for similarities stems from brands opting for standard packaging options that only allow for decoration customization. Standard packaging options are popular as they are quick to produce and are simply more cost effective. Another reason for seemingly similar packaging options is the relatively slower pace of design innovation when it comes to mechanisms and certain standard options. Certain developments have survived the test of time due to their successful functionality and, until something new and better is created, they will continue to be the only or the best options. I would not say that the issue is worse than before. There are now more materials available on the market, more standard designs, [and] creating a new style in packaging is also much more accessible than in the past.
There is evident competition in the market between brands to come up with the newest development and this, in turn, pushes companies like Asquan to innovate, create and help brands stay ahead of the curve. One way for beauty entrepreneurs to not pick the same packaging as their competitors is to work with a company like Asquan to design, develop and produce their packaging from start to finish. Their own tooling can also be protected legally, which can further enable exclusivity. At Asquan, we heavily invest in research and development. We create ideas for our partners even before they come to us with their briefs. For brands new to the industry, partnering with a company that knows how to navigate the industry is key."