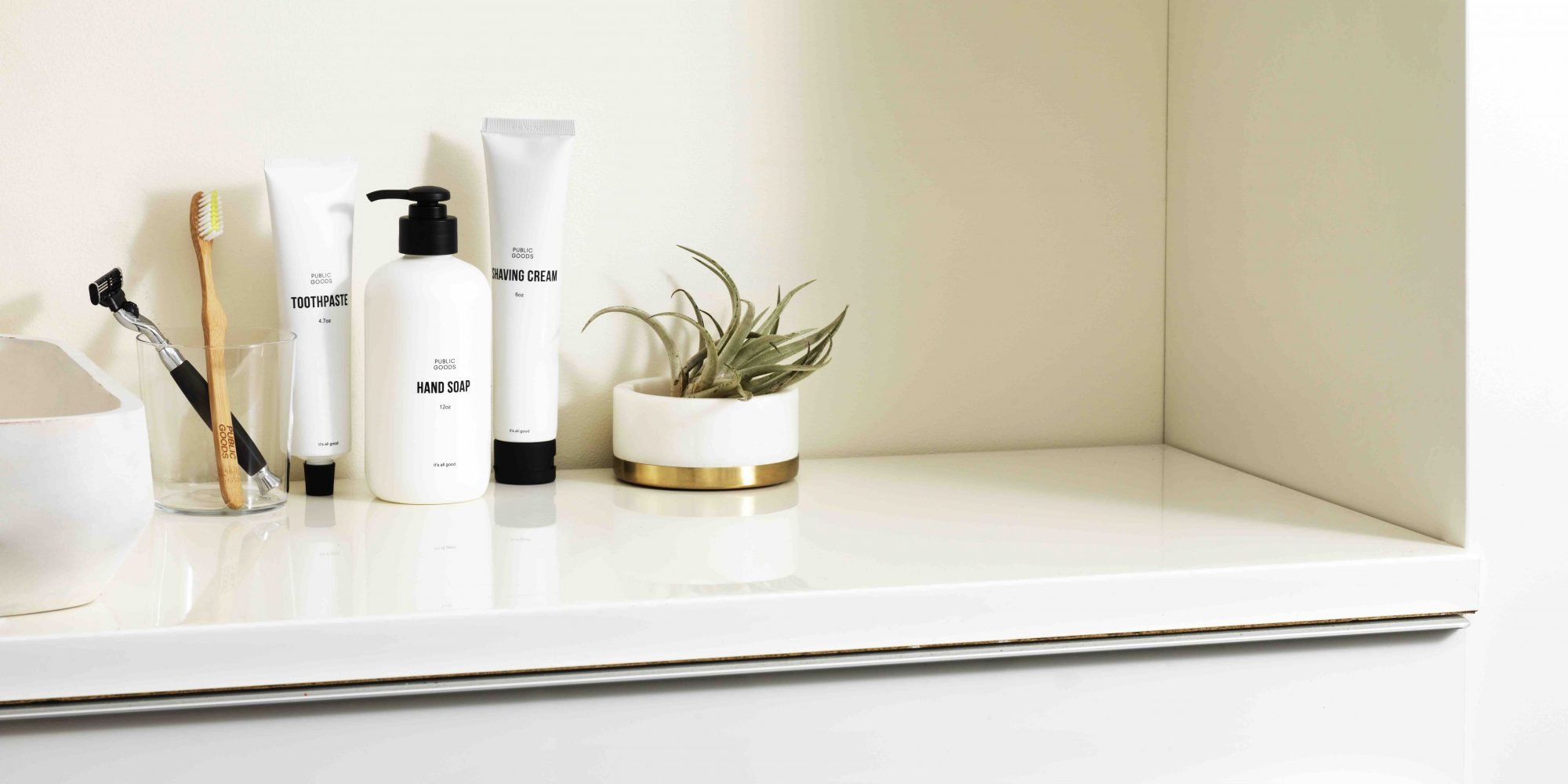 Why Public Goods Is Winning Where Brandless Failed
When Brandless launched in July 2017 with $50 million in funding, it was uncannily reminiscent of Public Goods, a much leaner reimagining of the brand Morgans that started a year earlier centered on a cut-out-the-middleman direct-to-consumer approach to bring down prices for everyday items with minimalist design and better-for-you positioning.
"Before they launched, we were concerned because it felt like a lot of money, and it did feel like a similar idea with one version of each product that was healthy and sustainable. A lot of their language seemed similar to the language we had in our pitch decks," says Public Goods co-founder and CEO Morgan Hirsh. "It was strange and then frustrating months later that we were called copycats. I guess it just hurt my feelings. Beyond that, I suppose it didn't matter."
It definitely doesn't matter now. Brandless has bitten the DTC dust, and Public Goods remains standing as evidence that splashy beginnings don't equal longevity. The divergent fates of the two companies validate renewed interest from entrepreneurs and investors in discipline and productive unit economics over massive funding and fast growth.
"It's not that the concept is bad, so it didn't work. It's actually capitalization that is the problem," says Hirsh. "If you want to use Brandless as an example, the concept was fine, but the capital they were infused with put the valuation of the company at $500 million at a time that, from what I hear, they were at about $10 million in sales. They were under enormous pressure." He declines to disclose Public Goods' annual sales, but reveals they've been at least doubling annually.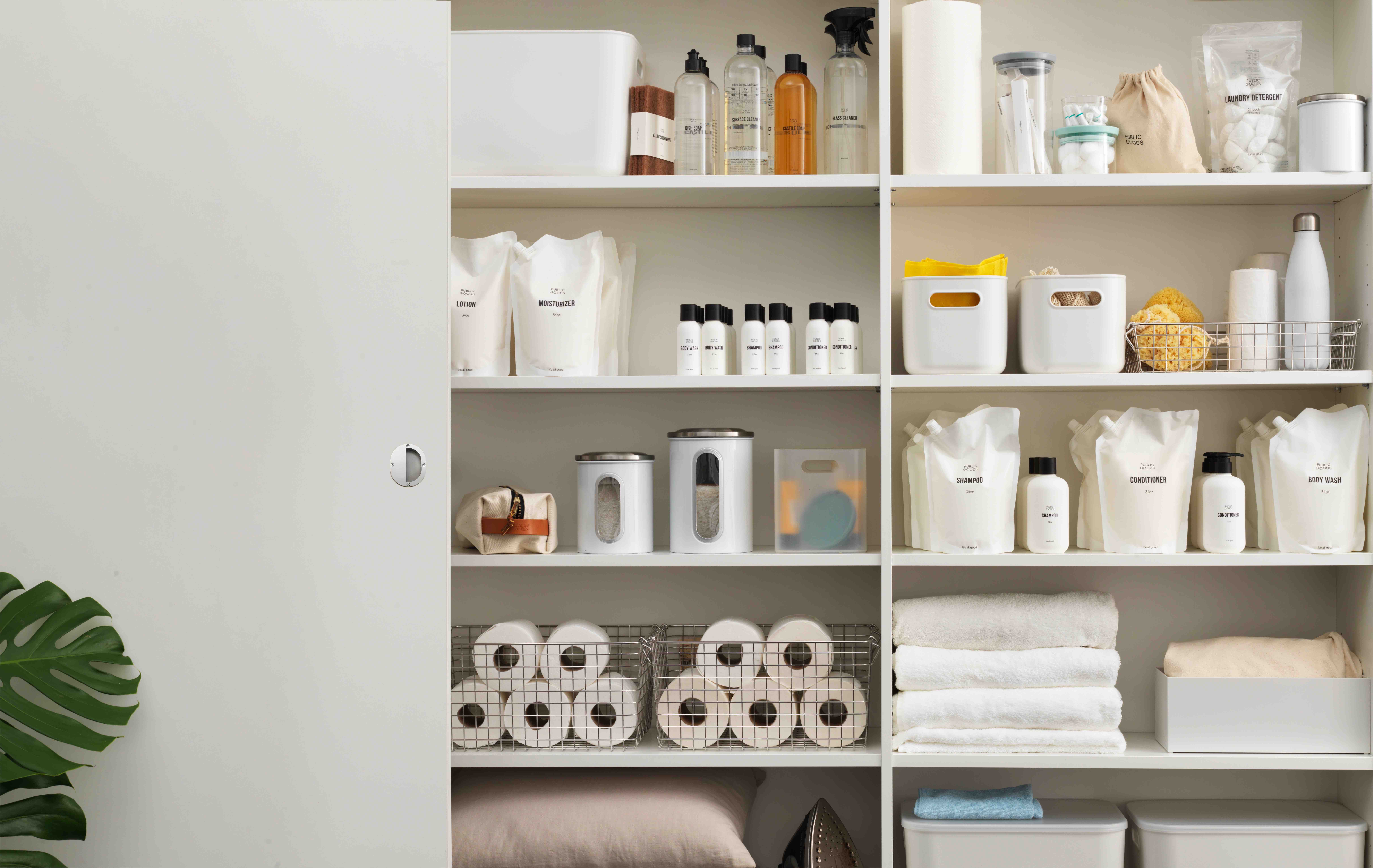 A year after its debut, SoftBank poured $240 million into Brandless in the deal that valued it at roughly $500 million. Created by past BabyCenter global president Tina Sharkey, previously a venture partner at Sherpa Capital, and Yes To co-founder Ido Leffler, the company's preceding backers were Sherpa Capital, Cowboy Ventures, Slow Ventures, New Enterprise Associates and Google Ventures.
Public Goods has drawn $7 million in funding from investors including Yes VC, Listen Ventures, Day One Ventures, Joe Montana and Skip Battle, CEO of Ask.com from 2011 to 2015. Battle facilitated Public Goods by giving it $300,000 to pay for the rebranding from Morgans. In its prior iteration as Morgans, the company raised $100,000 in seed funding, and half of it came from co-founder and COO Michael Ferchak. To support its membership model, Public Goods headed to Kickstarter, where it amassed almost $690,000 from 10,260 people in fewer than 40 days, placing it in the top .2% of campaigns on the crowdfunding platform.
"We are profitable on a customer in the first month, and Brandless could never say that."
"We are raising money at more sensible valuations and making more sensible decisions, and our unit economics work out of the gate. We are profitable on a customer in the first month, and Brandless could never say that," shares Hirsh, former president of Fullum & Holt, his family's shuttered leather goods business that dated back to 1897, and founder of call center ACS. "We have a team of 20 people, and we are watching our overhead. We are still working at a Lower East Side office without glitz and glamour." He continues, "We are on track very quickly to become a profitable, self-sustaining business that's not reliant on outside capital, though we may raise outside capital to take bigger swings."
Brandless's gimmick at the outset was that all its products were priced at $3, a tactic Hirsh argues limited its adaptability. Public Goods strips out retail markups to sell products at cost, but doesn't set a restrictive price target. Its shampoo, bath towel, ground coffee and pesto sauce, for instance, are priced at $4.50, $25, $6.50 and $4.25, respectively. The company kicked off memberships in 2017 with around 10 products for the bathroom—among them were toothpaste, shampoo, conditioner, hand soap, toilet paper, body wash and moisturizer—and it's released products on a monthly basis since to reach 250-plus stockkeeping units crossing vitamins, household cleaning, grocery and personal care, its largest category in terms of sales. It expects to break into the CBD and pet categories soon. Public Goods' membership fee is $59 per year, and it has 50,000 members, according to Hirsh. Brandless had an annual membership fee of $36.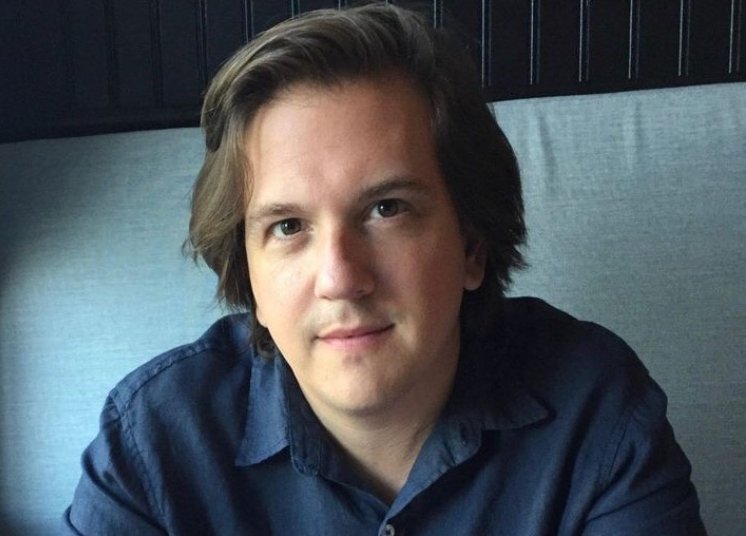 Investors initially doubted the viability of Public Goods' multi-category product range. "They said no one was going to buy from a brand that does oral care, haircare and toilet paper," recalls Hirsh. "On the inside, it was completely logical. It was a membership model delivering value. So, to deliver more value, you needed to have a wide assortment. It also makes a better user experience. People can go to one place they trust rather than bouncing around to 100 different websites." Asked about membership drop-off, he responds, "We don't have any revenue churn in the business."
Hirsh constantly checks on the user experience. Customers receive surveys to provide feedback to the company two weeks following a box of Public Goods merchandise arriving at their doors. Hirsh says he reads survey answers daily and writes to customers to learn further about their opinions on Public Goods. Their suggestions impact its operations from product development to packaging materials. Customer input led to Public Goods packing its boxes with recyclable Kraft paper padding.
"There's a ton of history to support the fact that the scrappier, more cash-efficient businesses will generally win, and I think that's the case with Public Goods."
"By listening to them really closely and making them part of the day-to-day business, you end up understanding what will drive loyalty and stickiness," says Hirsh, noting stickiness helps insulate Public Goods from fluctuations in customer acquisition costs. "By not being a single category brand and building the business to our customer specifications, we can become more and more important to our customers, and they will spend more money with us, and our customer lifetime value goes up and offsets any increase in customer acquisition costs."
Hirsh describes Public Goods customers as aligned on their commitments to wellbeing and the environment, but otherwise quite different. They're not confined to the coasts or certain generations. Distinct from Brandless, Hirsh says, "We felt we would be attracting a more discerning customer that cared about quality and that customer would also be more loyal, which turned out to be true." Last year, Rina Raphael wrote in Fast Company that Public Goods "resonates with consumers in suburban or rural areas without a neighborhood Whole Foods." Hirsh favors a comparison to Costco, the warehouse club that ranks high in customer satisfaction. He says, "We model the business after Costco. We sell a membership, and we deliver better value on the products." Public Goods has expanded from screens to co-working spaces and hotels such as Bond Collective and Sister City New York. It's strengthening a sales team to pursue physical locations, and Hirsh estimates they could account for about 20% of its business this year. He says, "We've realized there's demand, so it's become a central part of our strategy. It's both a revenue and marketing channel." Retail partnerships are in the company's future. Hirsh teases, "We are getting a lot of inbound [inquiries], and there will probably be announcements on that front."
He foresees Public Goods securing additional capital, but he's intent on being smart about raising funds to ensure the company isn't compelled to proceed in an inadvisable direction to accelerate sales. "There's capital that can be damaging to companies, and there's capital that makes sense. So, we are patient," says Hirsh. "The capital that does more harm than good can cause decision-making where you don't have a chance to make customer calls during the day because you have nearly impossible tasks ahead of you."
Brandless's tasks proved impossible. With the bloated competitor gone, Public Goods is picking up its customers. On Facebook, the company recently wrote, "A lot of people are trying us as an alternative." Once accused of being a Brandless copycat, Public Goods has thrived by not copying Brandless. Hirsh says, "There's a ton of history to support the fact that the scrappier, more cash-efficient businesses will generally win, and I think that's the case with Public Goods."