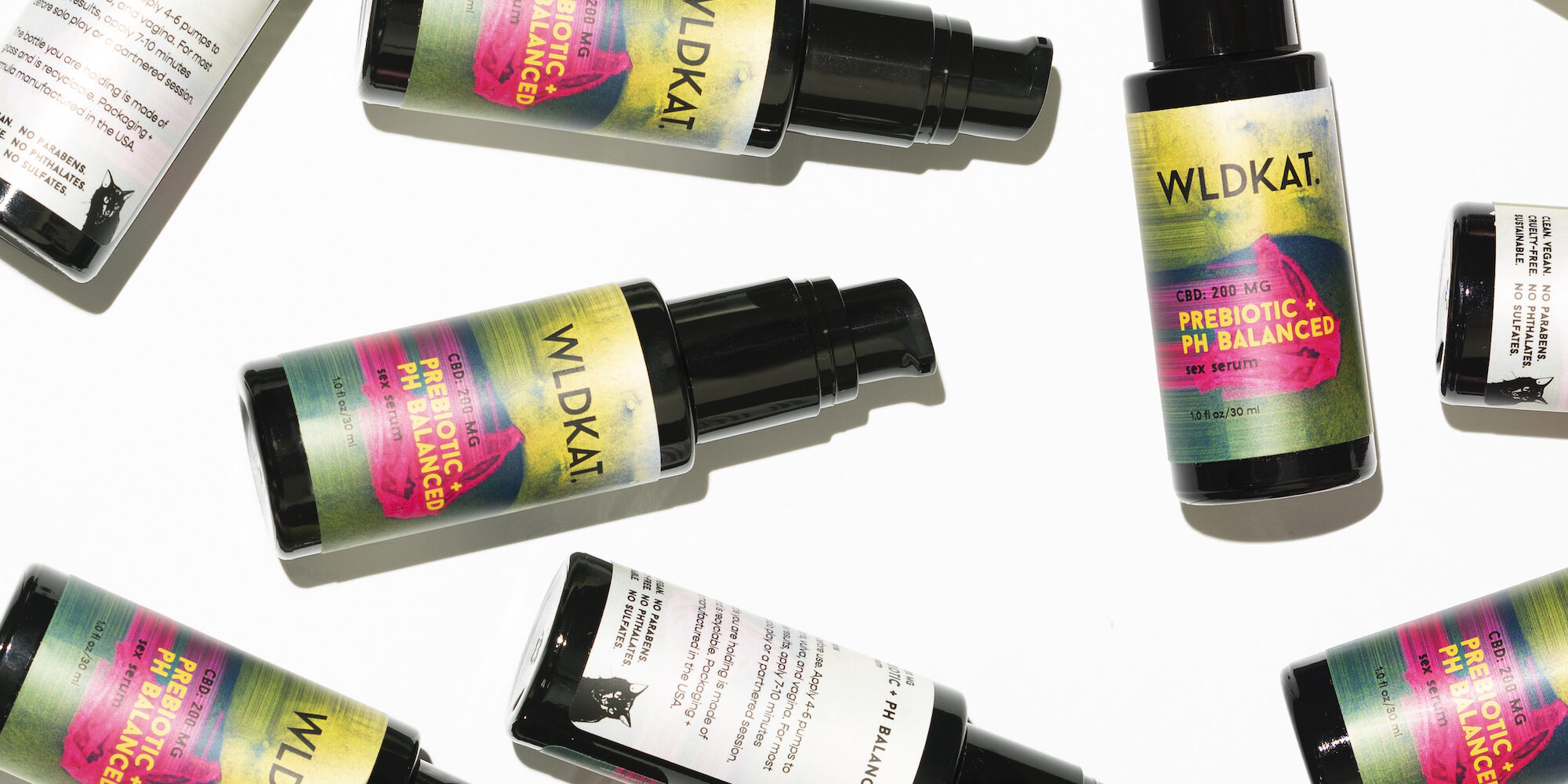 WLDKAT Pounces On The CBD Sexual Wellness Category With A Pre-Lube Launch
In recent years and, especially since the passing of the Farm Bill in 2018, the wellness sector's cannabis and sexual health trends have begun to coalesce into a meta trend of empowered women's wellness. Forward-thinking brands like Calilove are blending cannabinoids with a myriad of other active and often plant-based ingredients to make periods less painful, sex more enjoyable and menopause more manageable. Clean skincare specialist WLDKAT is throwing their hat in the ring.
Just four months after its April 20 launch and less than a month after introducing a 1,000-mg. CBD-CBG tincture for stress relief, the brand has expanded its reach to care for skin below the waist with the launch of Sex Serum. The water-based "pre-lube" is powered not only with 200 milligrams of broad-spectrum CBD, but also lactobacillus ferment, a probiotic typically taken as a pill or vaginal suppository to regulate vaginal pH and treat bacterial vaginosis. Aloe vera juice, the first ingredient on Sex Serum's INCI list, is featured for its slippery texture and antibacterial properties as well as its compatibility with latex condoms. Increasingly popular oil-based lubes can damage latex, causing it to break. Like all of WLDKAT's products, Sex Serum is vegan and cruelty-free. 
Cannabidoil or CBD, which can be found in most of WLDKAT's product range, is a key ingredient in Sex Serum for its anti-inflammatory properties, which can help minimize the effects of inflammation or pain that can accompany sex as well as menstruation. "Sex Serum is half-wellness, half-play," enthuses Amy Zunzunegui, WLDKAT's founder and CEO. "Foreplay is so important, especially for women. CBD helps take you out of your head and back into your body. We're redefining and reclaiming what sex is."
As integral as the hemp plant derived ingredient is to many of WLDKAT's products, Zunzunegui does not want the brand pigeonholed as another CBD beauty brand. "We're a modern skincare brand, not a CBD brand," she says.  "CBD is not in every single product we make. It's not in our cleanser, for example, because CBD is not a powerful ingredient for this."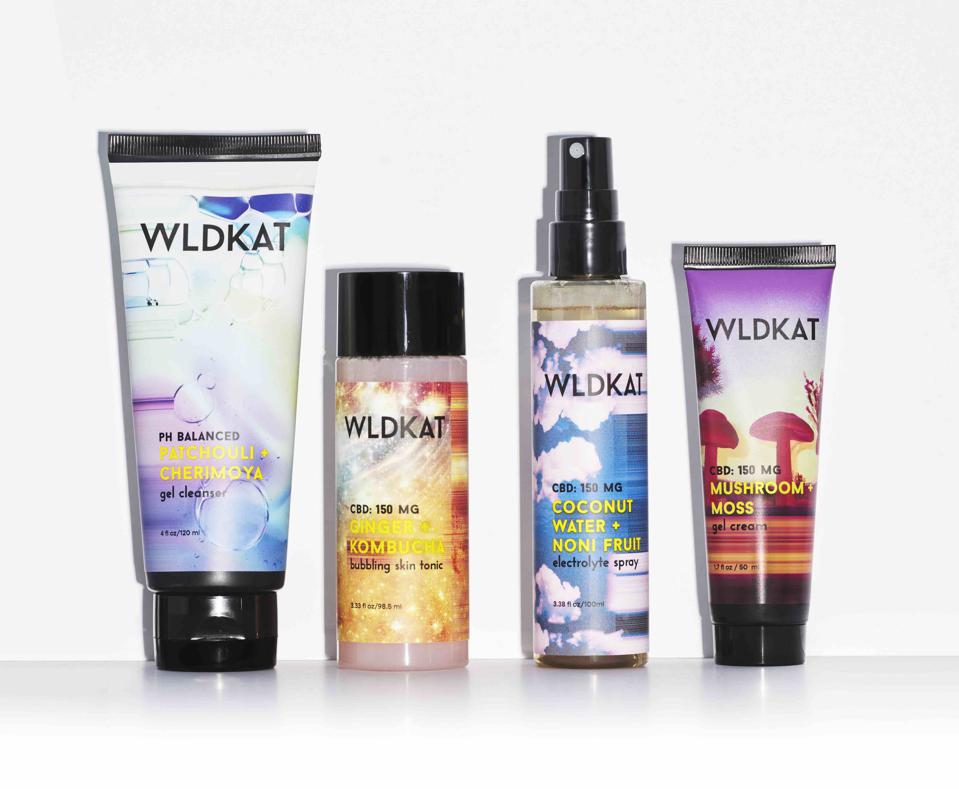 The one ounce bottle of Sex Serum retails for $45, making it WLDKAT's most expensive product after its Don't Trip tincture, which sells for $65. The brand's six skin and lip care products are all priced under $30, a more palatable price point for WLDKAT's gen Z audience. All WLDKAT products are available on the brand's website and at clean beauty chain Credo, WLDKAT's exclusive retail partner.
The retailer has been building out its offerings for consumers under 30, launching WLDKAT and INNBeauty Project this year, both bright, bold and accessibly-priced brands targeting gen Z. Sex Serum is the 10th addition to Credo's "Intimate Care" section, which also includes Province Apothecary oil-based lube Sex Oil as well as products from pubic hair grooming company Fur and vulva care line Lady Suite. 
The pivot into the sex space may seem like a stretch for a just-launched skincare brand, but Zunzunegui is a seasoned pro. Prior to founding WLDKAT, she spent nearly two decades at cult color cosmetics company Urban Decay. As GM of product development/brand strategy, she oversaw the creation of some of Urban Decay's most iconic products, including its Naked and Alice in Wonderland palettes. According to Pitchbook, WLDKAT raised a $5 million early venture capital round in August 2019 with participation from cannabis-focused venture firm Phyto Partners.
Zunzunegui shares that Sex Serum won't be WLDKAT's sole sex play. The team is already working on the product's next iteration, and sees sexual wellness items as a range in WLDKAT's future. "Skincare isn't just for your face," she declares.