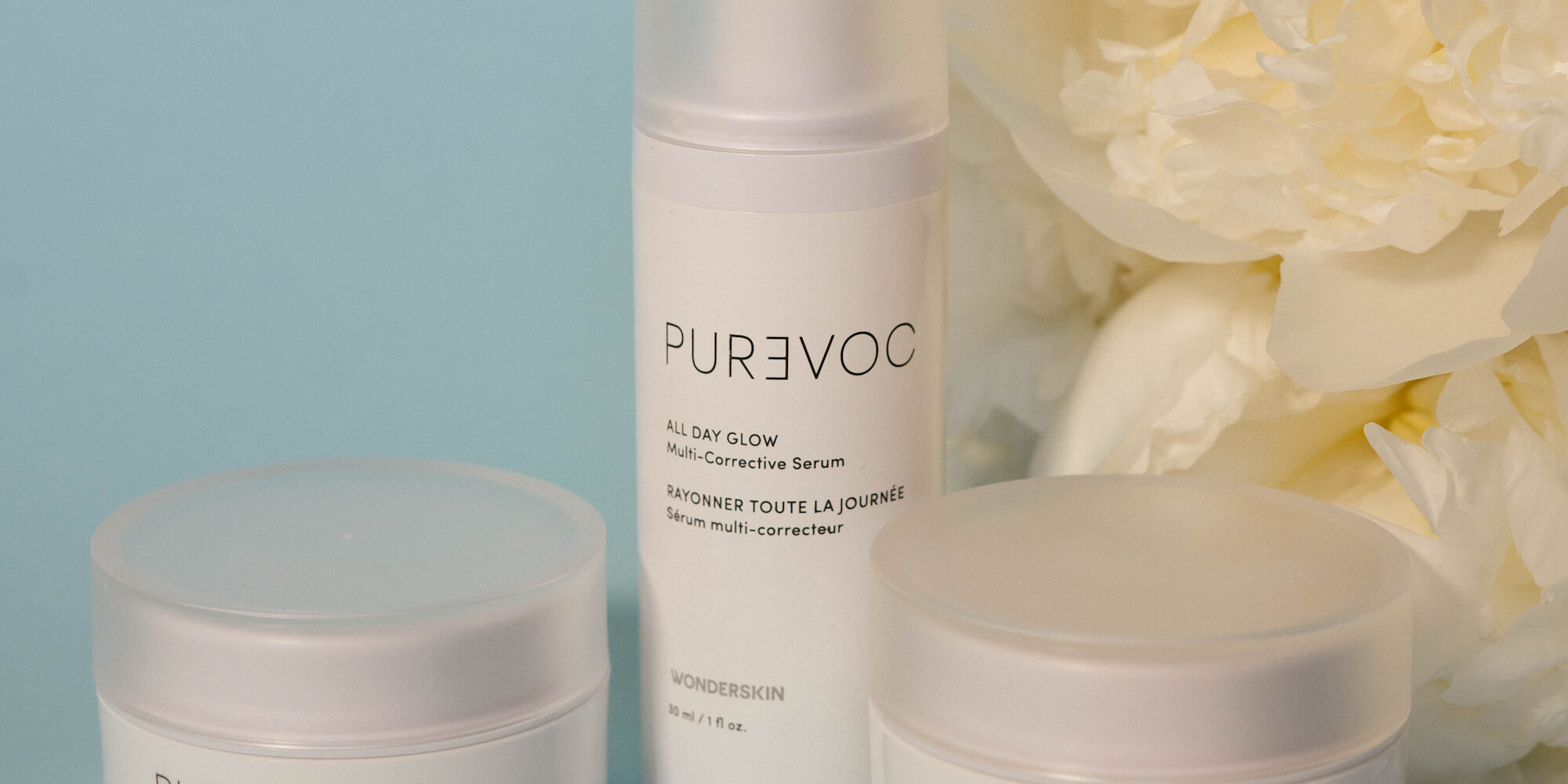 Wonderskin Aims To Go Viral Again With The Launch Of Makeup-Meets-Skincare Range Purevoc
Today's beauty brand founders often didn't start concocting creams in their kitchens. With digital marketing prowess critical, entrepreneurs with online expertise have been successfully entering beauty by building teams of industry veterans who create products practically guaranteed to go viral. Michael Malinsky, founder of digital advertising consultancy DCB Labs, parent company of celebrity favorite Wonderskin, is one such entrepreneur. His brand, which has had its Wonder Blading lip and brow products go viral across social media platforms, is projected is projected to exceed $10 million in sales in its first year.
Now, Wonderskin is launching the makeup-meets-skincare range Purevoc, named for the word "coverup" spelled backwards. The product development group behind the range, including lead chemist David Ott, has created formulations garnering over $1 billion in retail sales. With Purevoc, Malinsky believes Wonderskin has another big win on its hands. Beauty Independent spoke to Malinsky about moving into a new and challenging industry, establishing and scaling a company during the pandemic, and sparking excitement for a product in a beauty category that's not quite as flashy as lip or brow.
You founded DCB Labs in 2019. How did you find your way into beauty?
DCB Labs is my private business, a culmination of my last 15 years of work. I started out in internet advertising, promoting virtually anything like online gaming, then eventually found my way to promoting and creating exciting stories about consumer goods and where I was just an affiliate. These companies were generating hundreds of thousands of customers. Naturally, that progression led towards trying to be on the product side. About eight years ago, I crossed to that side. 
There was learning along the way, all the trials and tribulations, developing and even selling a couple companies in the process. DCB Labs is my own small holding business through which we've made a series of acquisitions, and one of them in particular [Wonderskin] has just taken off because that's just how great the story of the product has been. The growth behind it has sucked a large portion of our resources. It's something that I spent a lot of personal time on. Of course, I'm a small cog in the system. There are some amazing people in and around the brand.
Wonderskin went viral with its Peel & Reveal Lip Color Kit, but makeup for skin is a very different type of product. What was the process like to develop Purevoc?
Of course, there is no visually appealing moment, but our initial conversations with customers, editors and people who have tried the product [have been compelling]. One thing that resonates with me is a lady in her 40s was giving genuine feedback, not incentivized, and she said, for the first time in 20 years, she can leave her house without makeup on. This gives you confidence [and that] natural glow which you already have in your skin rather than, you know, four layers of highlighters and various concealers.
What will the communication rollout look like? 
A lot more authentic, using user-generated content, a deeper layer of explainer videos because, to be frank, the Wonder Blading technology is quite self-explanatory. You see the application, then you see the result. This does take a slight learning journey to understand what the product is for, what this system is about and how we go about delivering it. 
If it only took 10 seconds of your attention to understand Wonder Blading, it may take 15 or 30 seconds to understand the premise of Purevoc, but what we do as marketers, we're storytellers. We love finding that right combination of curiosity and wow factors that will drive the customer to our page, to our videos and will let them discover the product. 
Are the Purevoc products designed to be used together?
Purevoc is designed as a system. You've got your All Day Glow Serum, which does a lot of the heavy lifting and delivers that sort of the immediate visible skin plumping and moisturizing. It delivers the hyaluronic acid and the hydration. It's also the item that contains the color correcting pigments that help the skin tone appear more even and creates that glow. The All Day Glow Face Cream features a proprietary filler [ElfaMoist AC] that almost mimics the visual effect of an injectable filler. Though we don't like the word "inject" or even using the word "filler," it further accentuates the promise of the product. 
The All Day Glow Eye Cream contains a marine complex, which includes a certain type of seaweed. It promotes collagen production and elastin production, which, in turn, treats and even prevents crow's feet and fine lines. It also has caffeine and peptides that additionally depuff and strengthen the skin of the eye area. This is designed with a discerning consumer in mind. This is not a quick fix, instant sort of $5 highlighter. All of the pricing is under $48.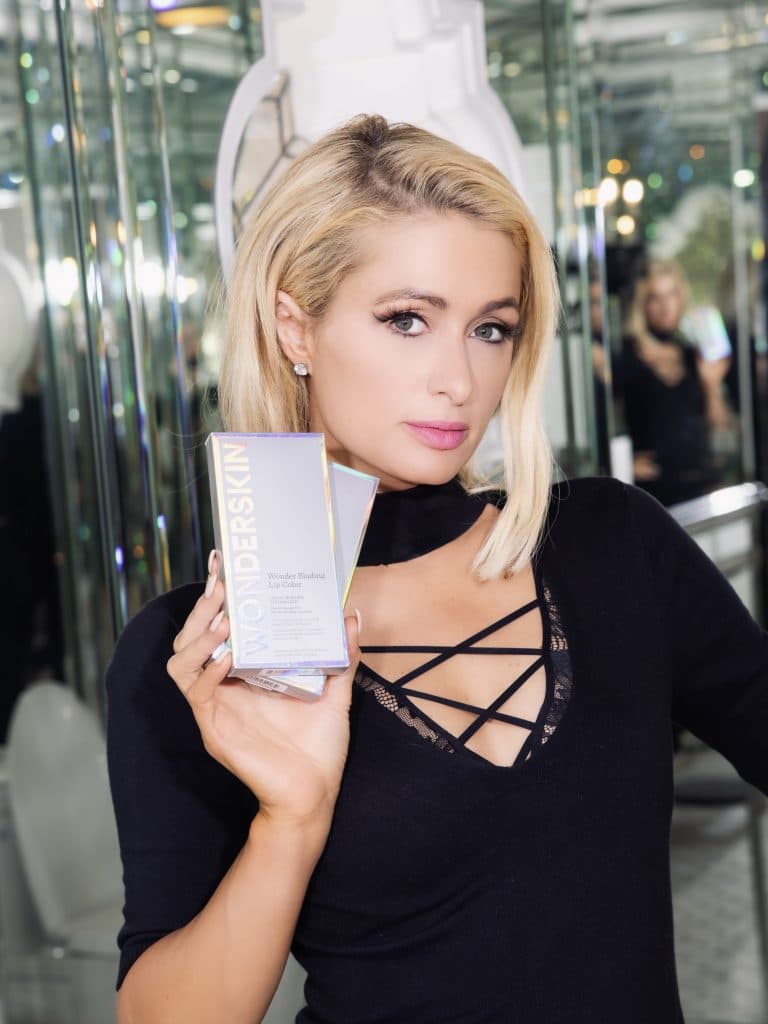 Will Wonderskin move into other product categories or go deeper in its current ones? 
We've been very fortunate with our choice of categories and product. We're not a mass range. We think very carefully, developing each and every formula in-house. We have our own lab to do our own regulatory work, our own stability work. We're not in a rush to launch a shelf full of products. Strengthening, improving and adding to the things that customers ask us for within the current lineup is certainly a priority.
We do have a new product development program, which is launching a few new things I cannot discuss much, but they are equally exciting. They all have a great celebrity ambassador, and they do disrupt the space they'll enter much like our Wonder Blading technology has, and much like Purevoc is likely to as well. 
How do you choose celebrity ambassadors and decide how to work with them? 
That stems from our desire to build this brand and center it around the community. We believe by our customers feeling united around certain people or a certain purpose and, of course, the products themselves, it strengthens their relationship and makes it much more than the transactional makeup purchase. Within this community, we've got our beauty editor, Victoria Kirby, a very well-known journalist that has been part of the magazine and beauty ecosystem for many years. She's our voice of wisdom. She helps narrate the brand as we speak to our customers through all the various touch points. 
We've got Mélanie Inglessis, who is a true celebrity makeup artist with amazing experience from London, New York and LA who does some of the biggest names in Hollywood. She helps us develop formulas that are the trickiest. Renata Helfman is a very well-known brow expert, but, more importantly, she heads up a charity called Lipstick Angels, which is something that we proudly back as well. They help women and men who are going through cancer treatment and lose all of their hair in the process to rebuild a natural sort of makeup look. 
We appreciate and value the clout they help us generate. They help us find trust from newer customer segments. But all of that is only worth its weight if the product delivers. We will continue developing the community and the team, and we are not letting our foot off the development of the products themselves.
The biggest difference coming from the world that I had come from, the advertising marketing world is yes, you want that sale, you want as many of those first sales, but, if people don't fall in love with your product because they don't need it the next month or in a few months time, and they don't shop with you again, then you've lost a lot of business. You've got to build a shop where proudly building your brand and product is an equal or bigger focus. 
You spoke about a customer in her 40s. What is Wonderskin's main customer demographic?
You would be surprised how diverse the demographic is, sometimes I'm surprised. I would say the bulk of our customer audience is 30-plus.
Is the brand currently carried in any retailers? Is that a goal? 
We're launching in 2022 with two major retailers. I can't discuss more than that, but we are very excited to bring our products to brick-and-mortar. And, of course, it's part of our brand strategy moving forward. 
Are they beauty retailers?
Among others, yes.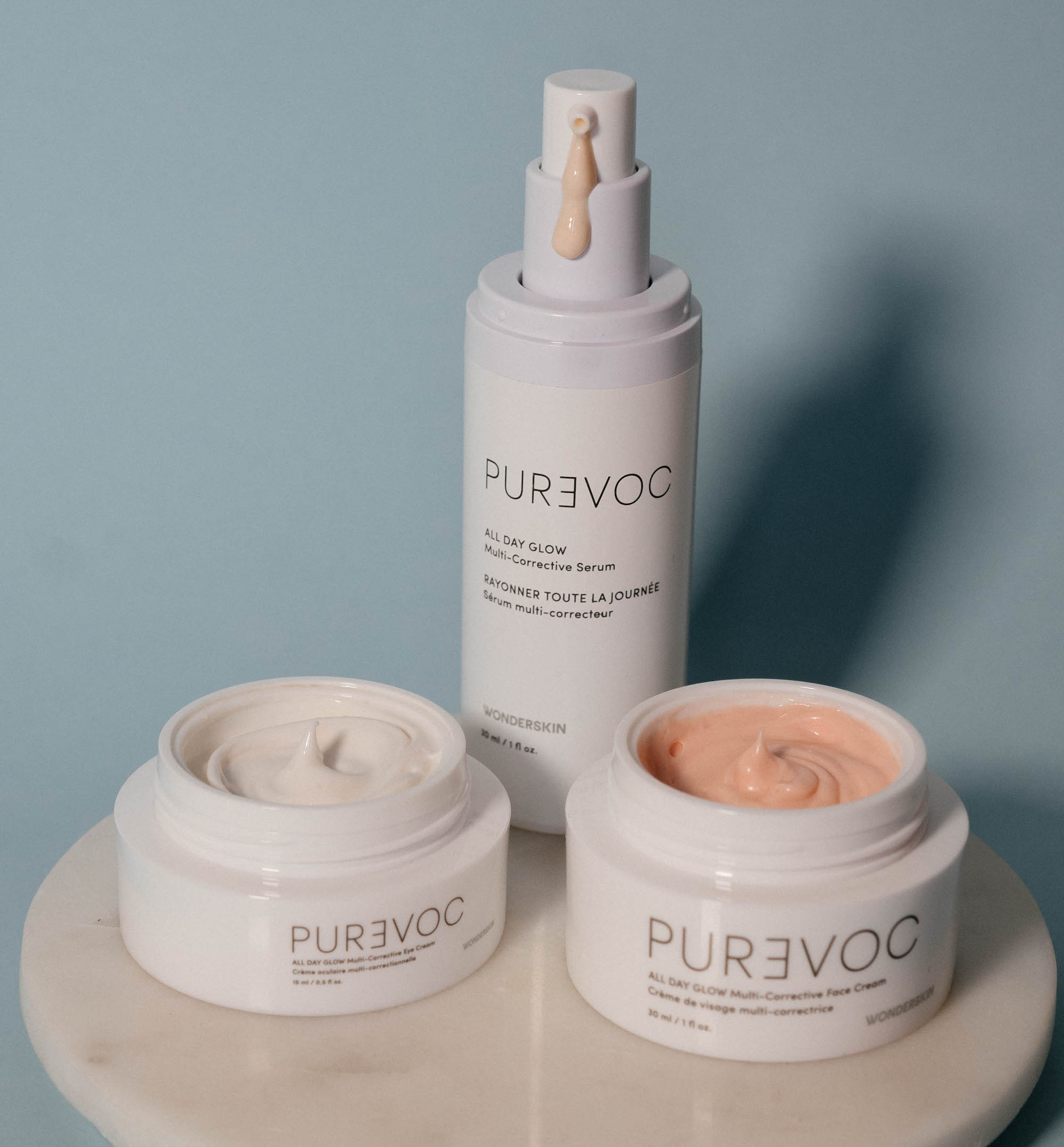 What is your "hyper growth engine"?
It's the same product that drove the same team and structure that drove the lip blading into the brand and size that it is today. You start with a phenomenal product. You identify it's most compelling qualities that you can weave into a video, a story, a narrative.
It is our years in the media ecosystem that allow us to take that narrative and enjoy the fact that it's going a bit viral, but also put a significant paid budget behind it to ensure that you maximize that success. That's the combination of creating a visually exciting viral narrative, but accelerating it with a very structured, almost engineered media to power it. And I think that's where we differentiate. We don't use external agencies. This is a proprietary team that thinks of nothing but maximizing the number of new customers who get to try our products tomorrow or as soon as the post office delivers them. 
But, as proud as we are in our digitally native nucleus, if you want to call it that, we're very clear on how important the entire industry and the ecosystem is, and delivering our story and communicating on all the right channels. 
Tell us about the creation of the Wonderskin Beauty Charter. Why was that important to you and the team? 
This brand is a child of the pandemic. Our team is distributed, not everybody sees each other. Some of our staff I have not met in person. So, it was important to define who we are, what we stand for as a company both in terms of a company to customers, to suppliers and then, of course, a company within the company. It was important to put things on paper. The charter was a result of that.
Of course, we have some additional internal guidelines which we follow in terms of how we build our team, how we ensure diversity and inclusivity in what we do. And we're far from reaching our goal, but becoming more, environmentally conscious, ensuring our packaging is on the right track and reducing our impact and our plastic usage, all of that had to be put into some form of language. Otherwise, it's just a bullet point in someone's head.
As you moved into beauty, was there anything that was a surprise or even a rude awakening for you? 
What's really impressed me the most as I dive into the customer journey is it doesn't cease to amaze me just how educated the modern beauty consumer is, how well people appreciate the ingredients, the efficacy of the clinicals, your commitment to a better product, better packaging, and everything that we try to incorporate in our brand. 
It may seem like beauty's full of impulsive choices, but the reality is that the customer that buys in our price segment is anything but impulsive. They know the research, and they've got confidence in the product that they choose, and we love it because we invest so much into the products and into the efficacy that it's a wonderful two-way street.