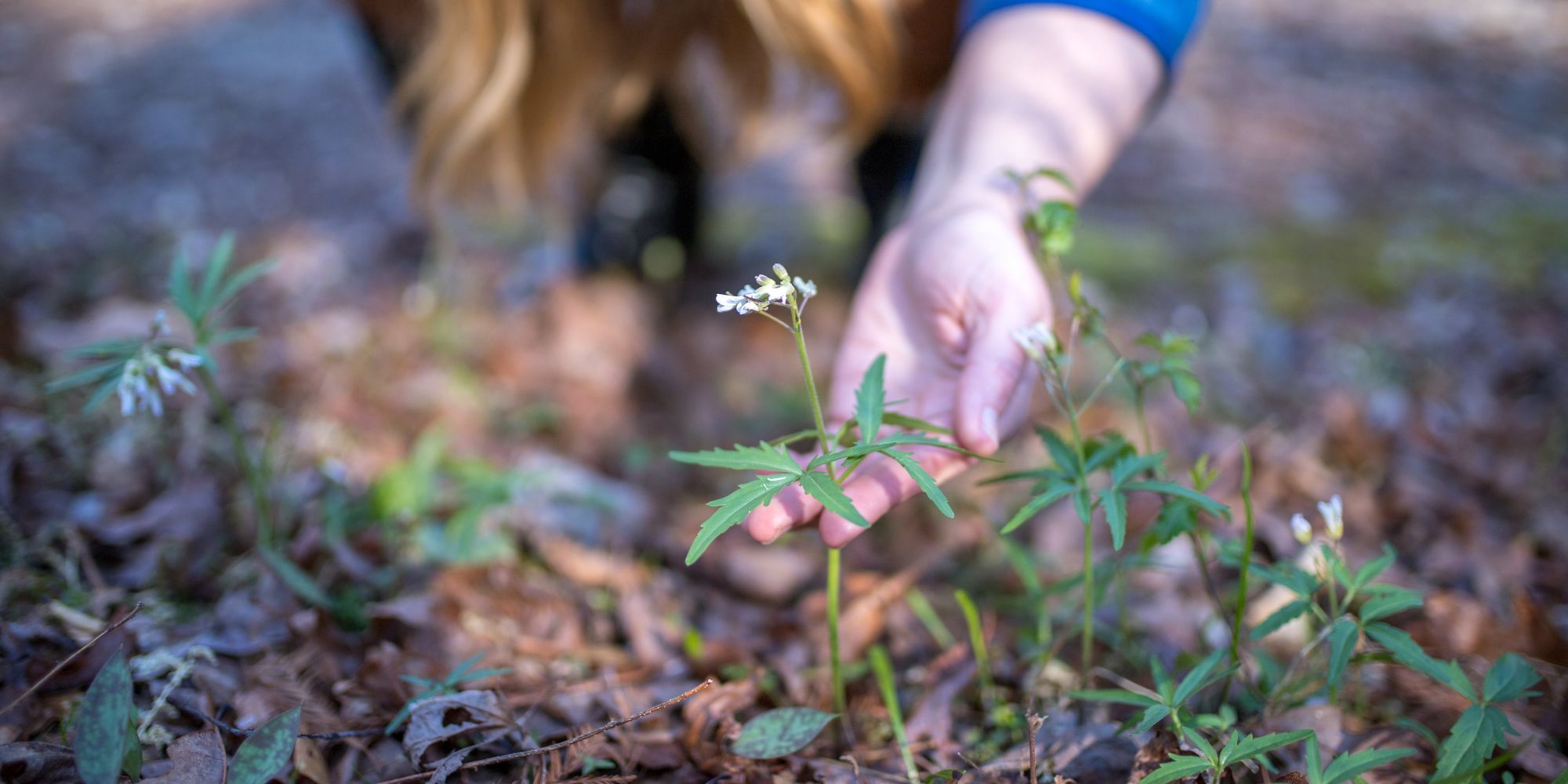 Wooden Spoon Herbs Celebrates American Plants And Spreads At American Retailers
To Wooden Spoon Herbs founder Lauren Haynes, thinking locally is about what's in the bottle.
She estimates 90% of the plants used for her brand's 50-plus products are from small domestic farms such as Owl Hollow Farm, Brown Dirt Farm and Southerly Flower Farm in Tennessee. At a time when adaptogens from far-flung locales are all the rage, her close-to-home approach differentiates Wooden Spoon Herbs and has attracted retailers the likes of Anthropologie, where the brand has joined the wellness selection at stores in Portland and Palo Alto.
"There's always some new trend or fad in the wellness world romanticizing an exotic herb. I'm not going to try to compete with that, and I'm not going to try to tell you that the ones I use are better," says Haynes, an herbalist who lives and works in rural Appalachia. "But, just because a plant is popular, doesn't mean it's right for you or works any better than what you have in your backyard."
While waitressing, Haynes tried her hand at selling herbal products in late 2014 by setting up shop at a two-day holiday market put on at the art studio of a friend. She brought the herbal basics cleansing grains, fire cider, elderberry syrup and some tea blends without expectations for how customers would react. She was cleaned out the first day and whipped up additional product for the second day, only to be wiped out again. "That's when I realized people were eager for this," says Haynes.
Despite the strong early sales, Haynes didn't dive completely into building Wooden Spoon Herbs right away. She held onto her day job until a broken foot made waitressing difficult and forced her to reevaluate her career. In 2016, she decided to transition full-time to Wooden Spoon Herbs. "I told myself, 'If I'm going to quit my job, I need to go as hard as I can at this. I moved out of Chattanooga to a cabin in the woods," says Haynes. "I'm able to be around plants and do a lot more growing of my own herbs."
Tinctures made by dissolving herbs in alcohol, which in Wooden Spoon Herb's case is GMO-free cane alcohol, are bestsellers for the brand. In particular, the varieties Migraine Melter, Anxiety Ally and Moontime Magic are hot items. Wooden Spoon Herbs has a few skincare and body care products, including Wildwood Flower Moisturizer, Breast Butter, All Purpose Soothing Cream and Heal All Salve. Haynes is planning to increase the skincare range in the summer with merchandise that will move Wooden Spoon Herb's price range of primarily $12 to $30 up slightly.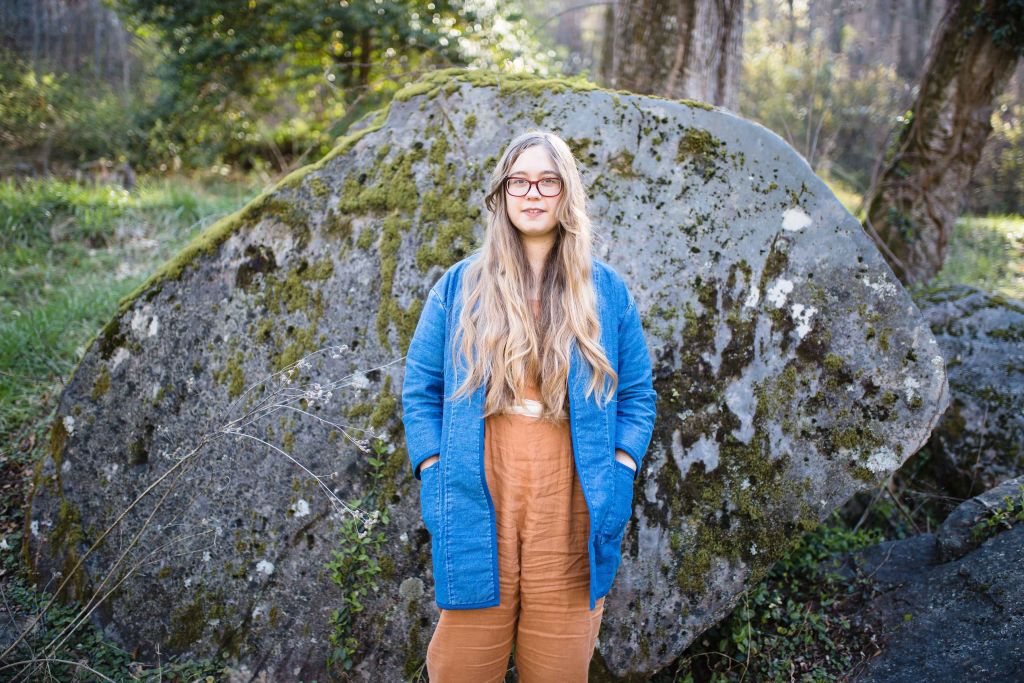 "My products now are for first-aid applications, and I want to take them toward true beauty routines. That's been bit hard for me to get into since I've never worn makeup, but, once I began looking at skincare as taking care of your largest organ, I became really interested in it," says Haynes. "The skincare is formulated by a clinical herbalist. It's going to smell good, but I shy away from things that are heavily scented, so that will be reflected in it."
Even without an extensive skincare repertoire, Wooden Spoon Herbs' business has been skyrocketing. Its revenues have surged 100% annually and, to date this year, they've accelerated at a 300% clip. Haynes projects her brand will cross $200,000 in sales for 2018. "It's happened organically with people wanting to explore new avenues of taking care of themselves, and there's a consciousness around alternative health care, self-care and wellness," says Haynes. "Since the inception of the trend, I've been here serving my community and, as that community keeps growing, I've become a mainstay."
Wooden Spoon Herbs' retail distribution stands at about 100 stores, although Haynes reveals she's only reached out to four of them. Most have courted the brand without solicitation. When Anthropologie came calling in November of last year, she was initially concerned about what entering a large retailer could mean for her company, but decided that the opportunity was too great to pass up.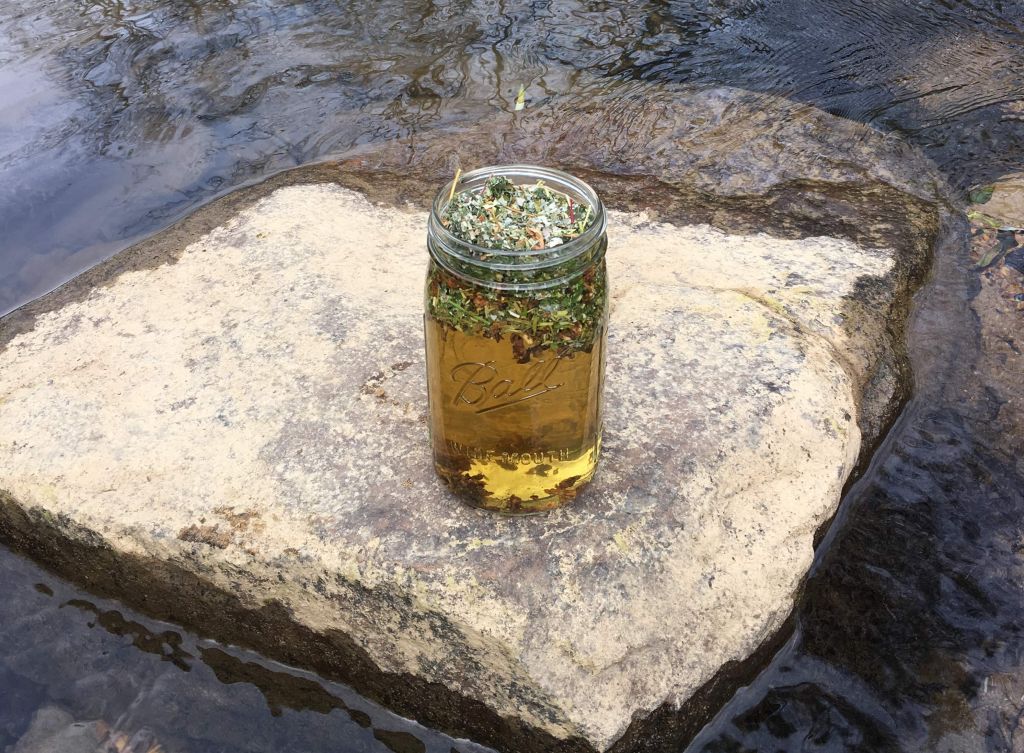 "I'm super grateful, and it is a marker of success, but it's not always easy to say yes to those things. They are exciting, but you also want to consider your local [partners]," says Haynes. "But, if I'm going to have a business that supports me, I want to see where it takes me. So, ultimately, I said yes, and they've been great to work with. I want to get natural, plant-based skincare out to as many people as possible and, if I can do that through Anthropologie because they have a huge network, that makes it worth it to me."
As Wooden Spoon Herbs picks up, Haynes is seeking assistance and space to continue to push the brand forward. She's currently attempting to raise $30,000 on Indiegogo to enlarge her studio from 200 to 2,000 square feet. On top of that, Wooden Spoon Herbs has recently brought on board a salesperson to allow Haynes to concentrate on cultivating plants and creating products.
"My dream is to expand my team. Up until recently, I've been doing it all as a one-woman show. I would love to be more of an educator and clinician to show people what's possible with workshops, courses and my writing. Seeing people one-on-one is a huge part of my passion. If you help people one-on-one, you see the change firsthand," says Haynes. "I definitely want to keep the business growing, sustaining itself and adding products to respond to people's needs."