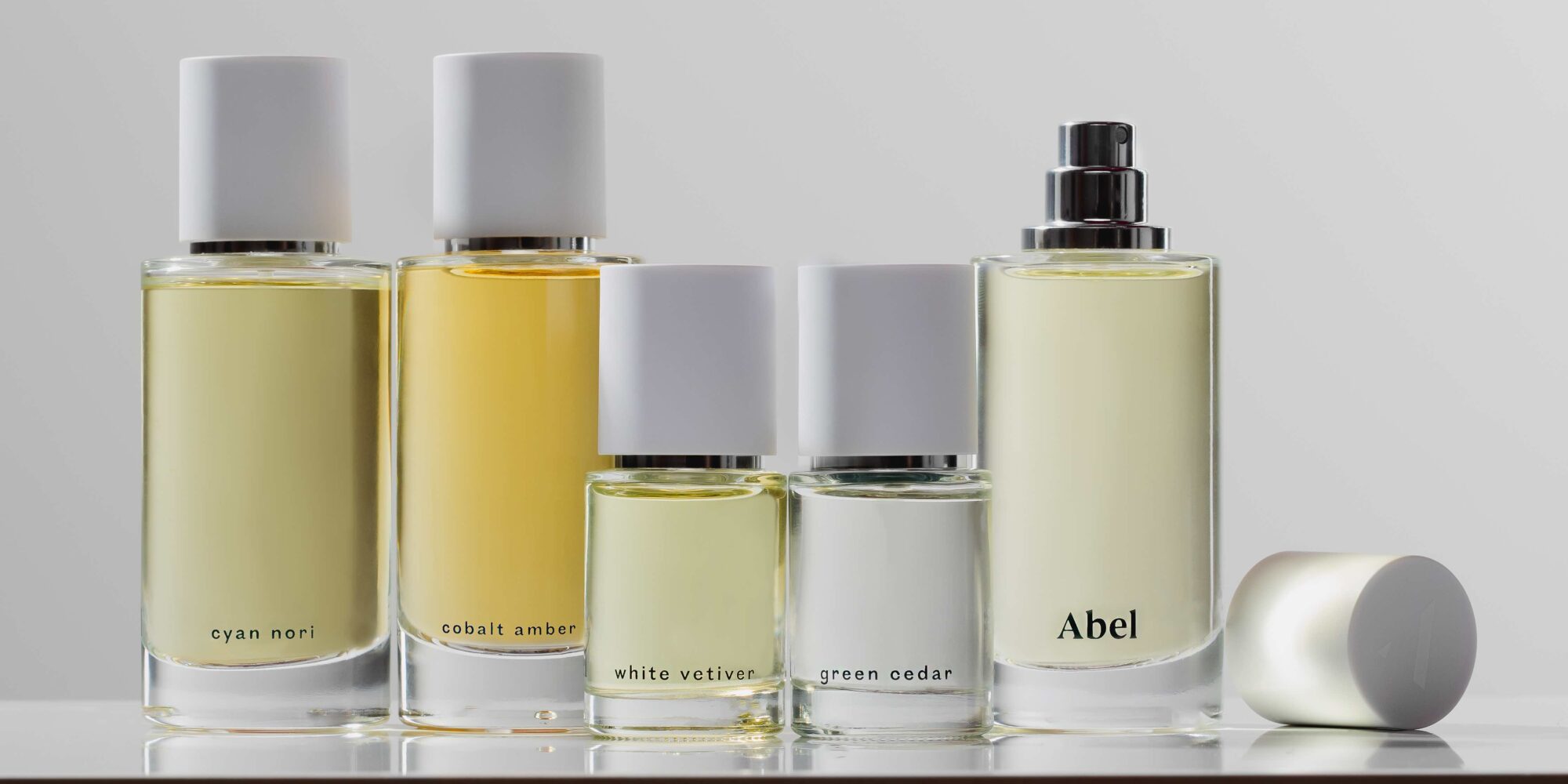 Abel Odor Secures $1.35M To Raise The Global Profile Of Its Natural Luxury Fragrances
Natural fragrance brand Abel Odor has raised $1.35 million from early-stage investment firm Maker Partners to help it ride the wave of rising interest in conscious perfumes. The capital will be put toward inventory, employees, e-commerce, and research and development.
In prestige beauty, fragrance became a surprisingly strong seller as the pandemic took root and has continued to be popular. According to market research firm The NPD Group, prestige fragrance sales in the United States rose 13% in the second quarter of this year to $1.5 billion. Conscious or clean fragrance is a small percentage of the segment—it accounted for less than .5% of its sales in 2019—but Abel founder Frances Shoemack has seen it pick up steam as consumers reevaluate their consumption habits across product categories.
"Our North Star is really bringing natural scent into people's lives and in doing so making their lives better and connecting them to nature. It's an impact-driven business. It's been important for us to distill who we are and what we are here for," she says. "As the conscious perfume category starts to emerge, there's a lot of noise around what's important. It's really clear to me and the team that what we do best is natural ingredients, natural science and biotech. That's a space we can be leaders in."
A winemaker by training, Shoemack launched Abel in 2013 with about 30,000 euros or $29,700 at the current exchange rate from her savings and a single perfume (the spicy, woody Vintage'13) after a hunt for a natural fragrance that met her exacting standards fell short. From South Canterbury in New Zealand, but living in Amsterdam at the time, she named the brand for Dutch explorer Abel Tasman, the first-known European explorer to reach New Zealand, to encapsulate her ties to both New Zealand and The Netherlands.
"When I first started out, everybody who I talked to said, 'It's not possible to make natural perfumes that are chic and long-lasting.' It felt like I was going on this uncharted journey, so the name felt really empowering," says Shoemack, who returned to New Zealand, specifically Wellington, in 2020. Asked why she favors natural ingredients for perfumes, she responds, "It's like comparing real orange juice with fake orange juice. To me, natural ingredients are so much richer, more complex and beautiful."
"What we do best is natural ingredients, natural science and biotech. That's a space we can be leaders in."
Abel has overcome the doubters to prove there's an audience for its natural perfumes. It's achieved 30% to 40% sales jumps annually for the last five years, according to Shoemack, and sells in 25 countries. Its biggest markets are The Netherlands, Japan, Germany, Denmark and the United States, where Bluemercury is its largest account, and it aims to heighten its presence. Abel has been moving away from a reliance on distributors in order to control its wholesale operations. Retail contributes roughly 70% of its business, and direct-to-consumer is 30%, but the goal is to increase DTC to 50% of the total.
Abel has seven perfumes in its core collection and a policy of taking a fragrance out of the collection with every new launch. Its most recent launch, the ocean-inspired perfume Cyan Nori, is its bestseller. It's priced at $165 for a 50-ml. eau de parfum and $50 for a 7-ml. parfum extrait. Increasingly, functional fragrances play a role in Abel's repertoire. Created in collaboration with children's clothing brand Gray Label, the fragrance Nurture features ingredients with therapeutic power such as ginger for anti-nausea purposes. It's priced at $120 for a 30-ml. eau de parfum. Abel's next functional fragrance, Pause, is set to debut on Oct. 18.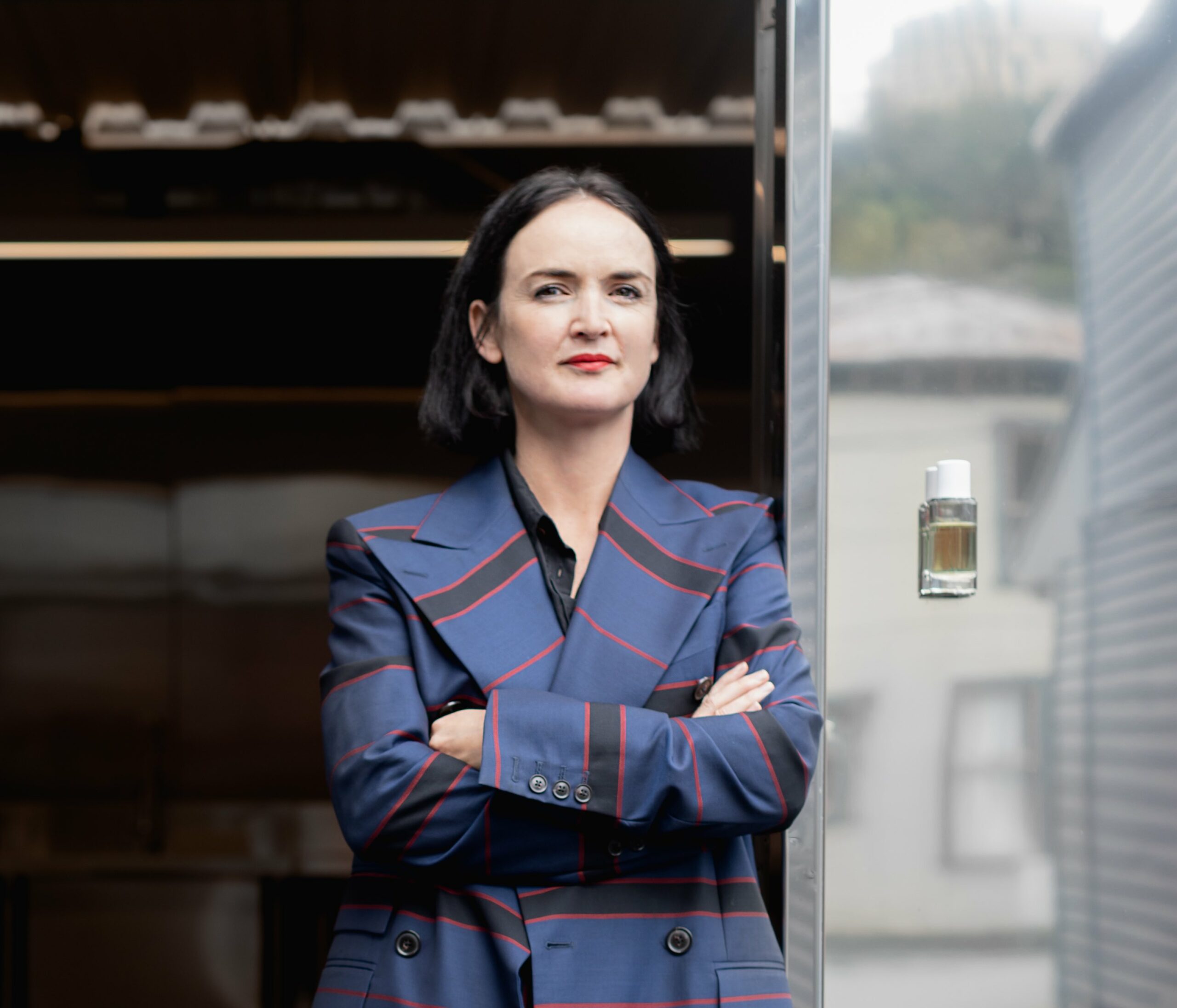 Shoemack anticipates Abel introducing three releases per year, including a major innovation, core fragrance and product extension. The brand will refine a product for 12 to 36 months prior to unveiling it. "Over the years, there's been temptation and the demand for, 'Oh, can you do skincare? Can you do a candle?' If it already exists and you can already find it, we are not interested in producing it," says Shoemack. "We are very strict about our innovation pipeline, but that doesn't mean we aren't doing a lot of cool stuff."
Among the cool stuff Abel has in its pipeline is home fragrance. "Big, overwhelming fragrance is like the new secondhand smoke. It's so obnoxious. That's personal fragrance, but it is also fragrance in the environment," says Shoemack. "There's nothing worse than sleeping in a hotel and waking up with a headache because there's fragrance pumping through the vents. For us, there's an opportunity to do a beautiful, natural environmental space scent."
"If it already exists and you can already find it, we are not interested in producing it."
Along with natural ingredients, natural science and biotech, sustainability and transparency are key pillars for Abel. In a fragrance segment in which brands don't have to reveal their full ingredient lists due to trade secret rules, it's been open about its ingredients from the beginning. It's been open about its sustainability efforts as well—and the difficulties with them. Abel attempted to use biodegradable wrapping made from cornstarch, cassava root and sugarcane instead of plastic cellophane wrapping, but its perfumes were getting damaged, and it had to retreat to the plastic cellophane. It informed its customers of the issue.
"One of my pet peeves is when people try to make sustainability black and white, this is good, and this is bad. Anyone who says it's simple is not even scratching the surface. For us, it's about weighing the alternatives," says Shoemack, noting Abel is busy weighing alternatives for a packaging overhaul expected to roll out in a couple of years. "Glass is endlessly recyclable, but it's heavy and that [affects its] carbon footprint. There's no right or wrong. It's about working out what your core values are and being honest about what your decisions are."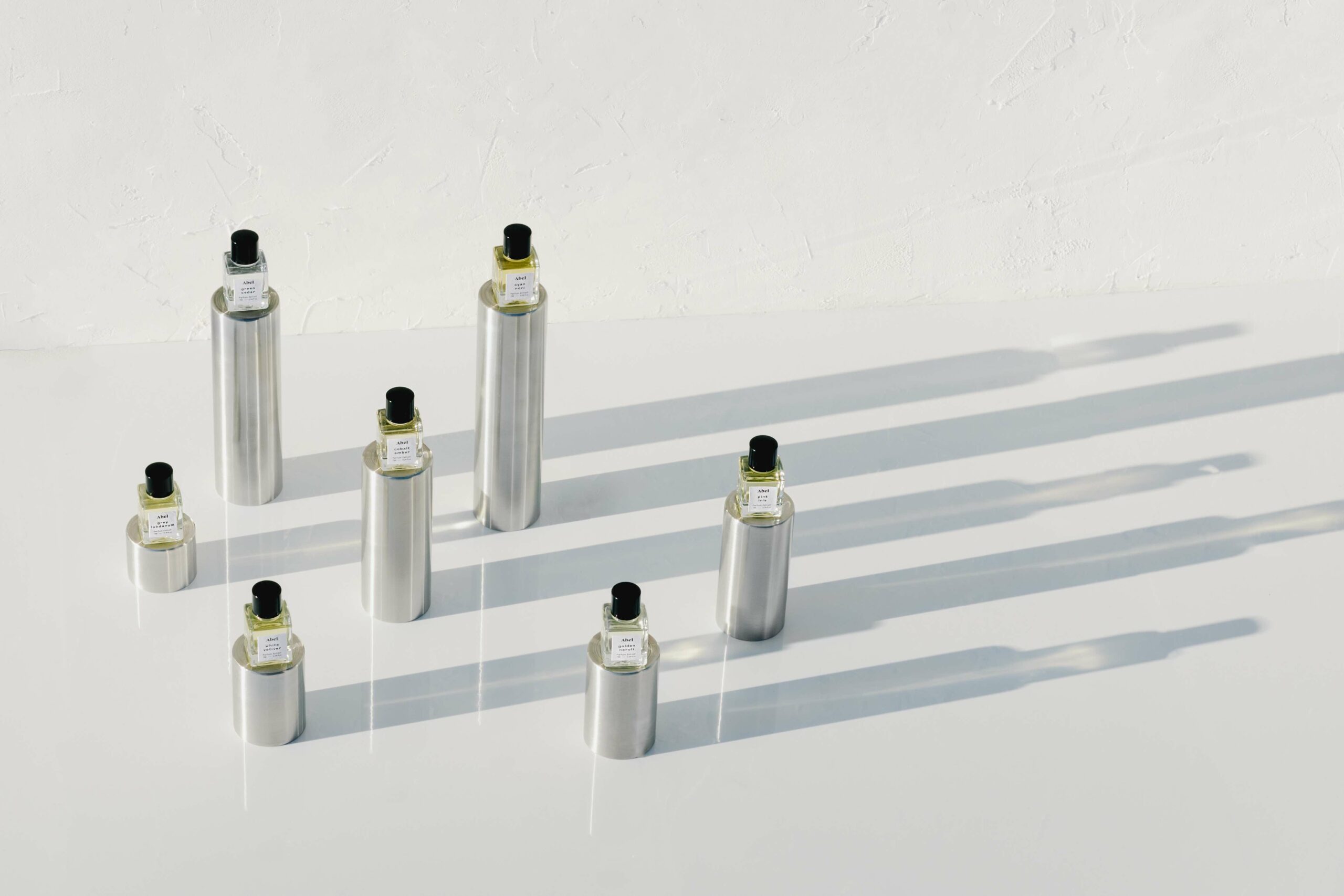 Abel's team consists of 10 people in three cities: Boston, Amsterdam and Wellington. In Wellington, the brand has taken over what was an about 1,500-square-foot bakery and turned it into a shop, office and factory. Shoemack plans to place Abel shops in few cities around the world to encourage people to interact with the brand. She says, "We want to get close to the consumer, bring them into the brand and expand the range, but not in a way where there's crazy rapid growth."