Amkiri, The World's First Visual Fragrance, Can Now Be Spotted In Feelunique's Selection
Amkiri, the fine fragrance that can be seen as well as smelled, has made its retail debut at Feelunique.
In a fragrance segment heavily driven by discounts, the brand offers the advantage of drawing customers with more than markdowns. Billing itself as the world's first visual fragrance, Amkiri sells merchandise blending body art and perfume. Its Wand & Stencils Set has 95 stencil designs, including flowers, animals and stars, that can be filled in to create scented illustrations on the skin, and Freehand Wand lets users follow their whims as they decorate themselves with aromatic ink. The products are available at Feelunique for $67.50 and $57.50, respectively.
"Unlike ordinary fragrances, we have the added value of the visual and, because we build on people's creativity, they are much more open to try it than ordinary perfumes," says Amkiri co-founder Shoval Shavit Shapiro. "The visual attracts them, but then they fall in love with the fragrance." Concocted with International Flavors & Fragrances, an investor in the brand, the gender-neutral fragrance has notes of spearmint, ginger, juniper berry and cedar wood. It lasts 12 hours, a period twice as long as most traditional fragrances.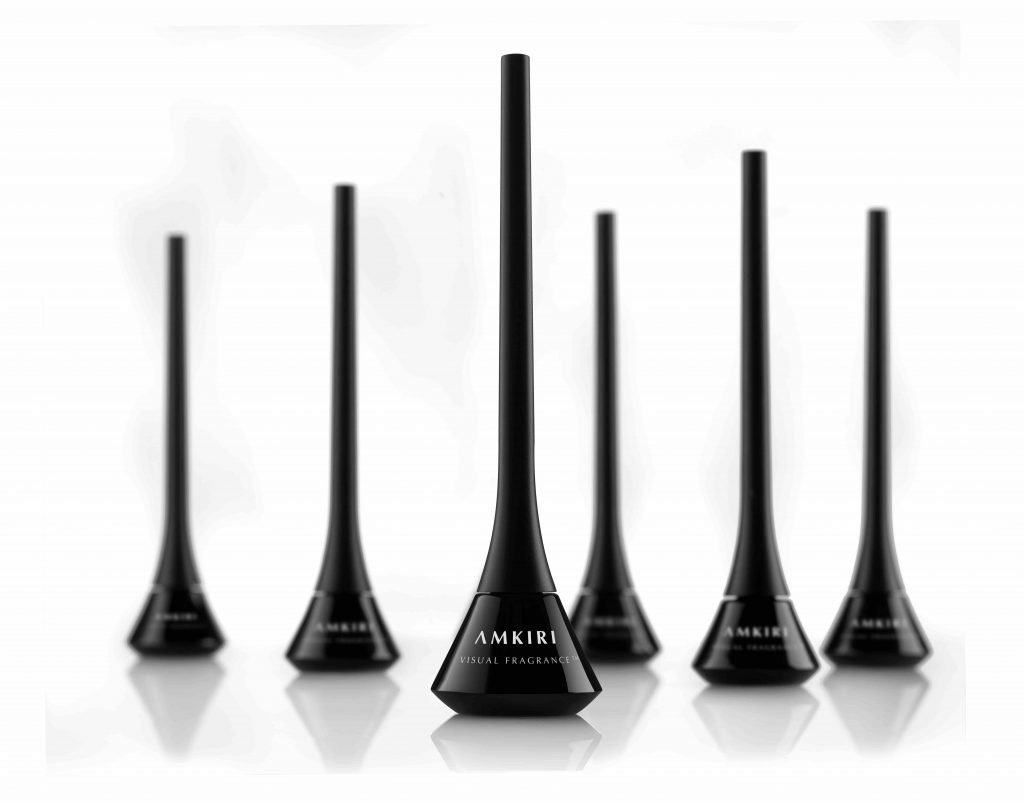 Shapiro shares that IFF CEO Andreas Fibig connected Amkiri with Feelunique, where fragrance is a smaller portion of the business than color cosmetics and skincare, and Amkiri makes a strong statement in the scent department. The e-tailer's audience of over 1.3 million primarily millennial and gen Z beauty shoppers corresponds with Amkiri's social media-savvy customer base. Beyond the demographic fit, Shapiro explains she was interested in Amkiri becoming a part of Feelunique's selection because the online retailer is established, but still a startup that understands startup brands.
Feelunique CMO Jennifer Roebuck says, "When we were introduced to Shoval last year, the founder of Amkiri, we were so impressed by the vision for Amkiri and the quality of the product in a groundbreaking category, we knew it was a perfect match for our millennial audience. From a fragrance perspective, the opportunity to add a new brand into the category that has visual appeal, innovation and an inclusive fragrance is perfect for digital retail where fragrance is typically a repeat purchase."
"For people, Amkiri often seems like magic, but it's really science."
Feelunique has a history of supporting emerging brands. It's partnered with Indie Beauty Expo, which is owned by Beauty Independent's parent company Indie Beauty Media Group, on Spark Beauty, an initiative to bring indie beauty brands to Feelunique's platform. And it spotlights rising brands such as Aether Beauty, Pure Aura, Rahua and Mimitika in a merchandise grouping it calls "The Future of Beauty."
Amkiri launched on March 21 through its own digital platforms to give the brand "flexibility," according to Shapiro. Revealing that the brand will premiere in physical retail soon, she elaborates its distribution objective is to grow its website alongside "different beauty retailers. Feelunique is the first one, and we believe there are bigger opportunities, especially in the U.S. and Europe, but Asia as well." Similar to other fragrance brands, the challenge of selling Amkiri online is that customers can't smell through screens. The brand is ramping up videos and images to convey its scent via content.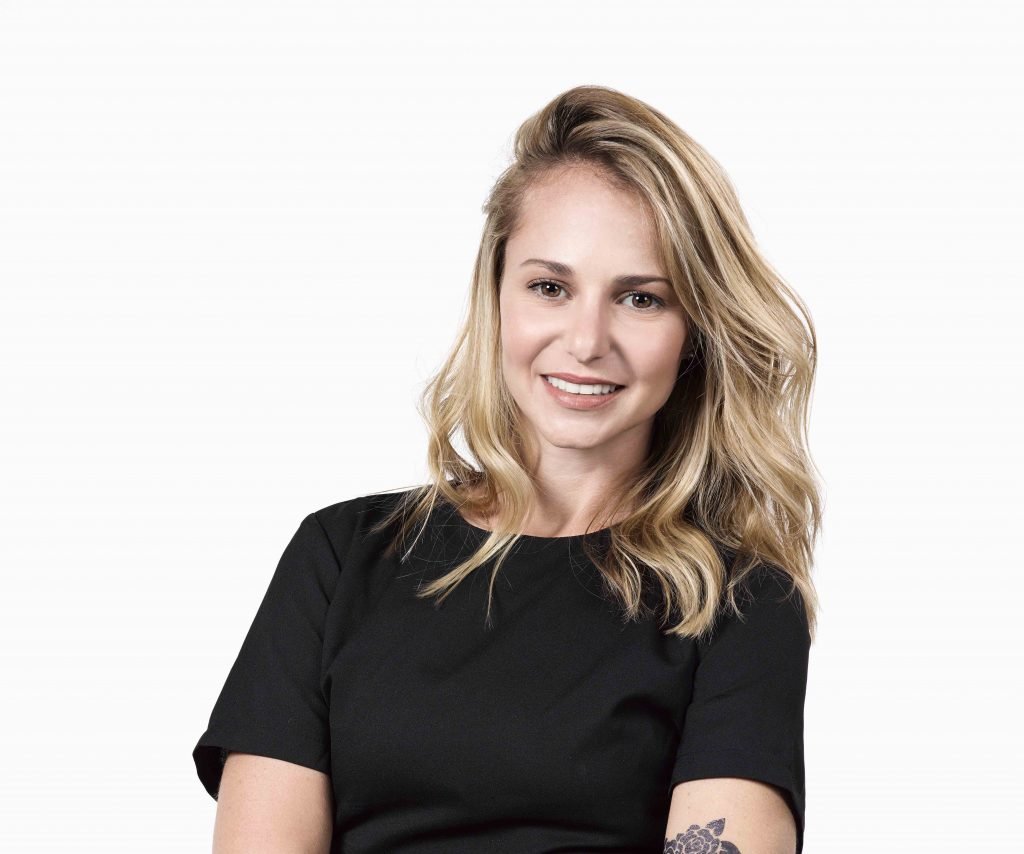 Five years ago, Shapiro, an industrial designer by training whose family ran a natural cosmetics import-export business in Tel Aviv, started working with her mother and chemist Aliza Shavit to execute the idea of translating fragrance optically. "I am a fragrance lover, and I felt there had to be a way to express the scents that I love so much in a visual way," says Shapiro. "It all started with a question I had: If my fragrance is a signature, why can't it be seen?"
Making fragrance be seen was tricky. "For people, Amkiri often seems like magic, but it's really science. The science was very complicated," says Shapiro, mentioning Amkiri obtained a patent after a two-and-a-half-year process. "Stabilizing the fragrance into molecules in a liquid form that carries a pigment had never been done before." A particular tough step in developing Amkiri was getting its ink to be simultaneously water-resistant and easy to remove. Shapiro says, "You will be able to go  to the beach with it, swim in the pool and go the gym, and it will still be fabulous, but, once you want to change your design, you'll be able to wash it off with water or wipes."
"Amkiri changes the way men and women express their spirit and individuality. We want to push the concept of beauty without boundaries, where individuals define what beauty is to them."
In the early going, Amkiri's bestseller is the Wand & Stencils Set. Both it and the Freehand Wand are available in charcoal and white shades. Amkiri crafted the charcoal shade to produce patterns resembling permanent tattoos. Customers often apply its ink to cover their existing tattoos. Black appears too severe on the skin and doesn't match typical tattoo ink. The brand plans to extend its fragrance and shade range, and has been fielding requests from customers for gold, silver and glitter varieties.
So far, Shapiro says Amkiri's sales have exceeded expectations. She declined to specify revenue figures. Howard Socol, former chairman and CEO of Barneys New York, and entrepreneur David Chissick join IFF as investors in Amkiri. Chissick is a co-founder of the brand. In a press release, Socol said, "Whenever someone sees Amkiri, their instinctive response is to ask to try it out on themselves, followed by immediately enquiring where and how they can purchase the product. I have rarely viewed such spontaneous consumer excitement."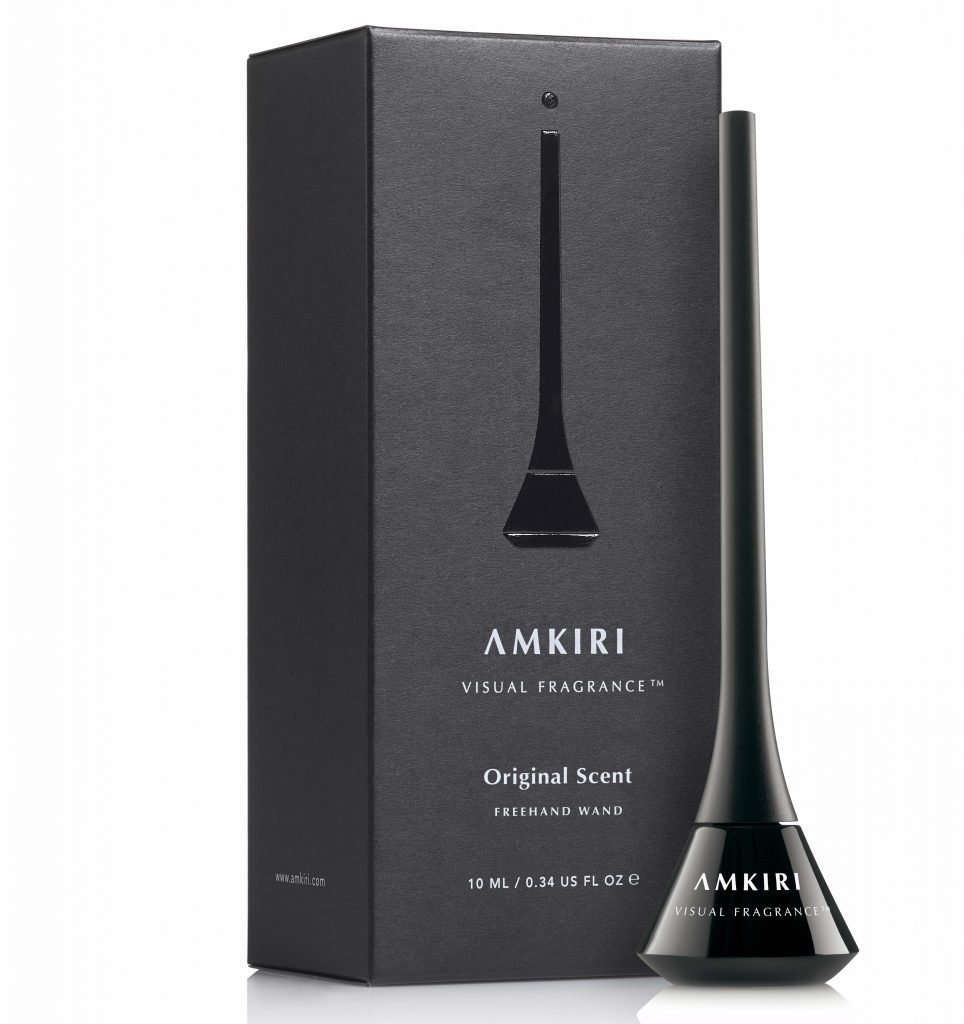 Collaborations and events will be important business engines for Amkiri. The brand has already participated in events with PopSugar and WeWork. Shapiro foresees collaborations with brands, celebrities, artists and designers in the future. Limited-edition stencils are possible collaboration vehicles. For Pride Month in June, Amkiri introduced a $20 limited-edition Love Is Love stencil collection. The hearts and naked woman's torso stencils from that collection are among Shapiro's favorites.
Amkiri's name comes from the English word "am," meaning "to be," and the Maori word "kiri," meaning "skin." It underscores the ability the brand provides for consumers to be imaginative with their skin. Shapiro says, "Amkiri changes the way men and women express their spirit and individuality. We want to push the concept of beauty without boundaries, where individuals define what beauty is to them."