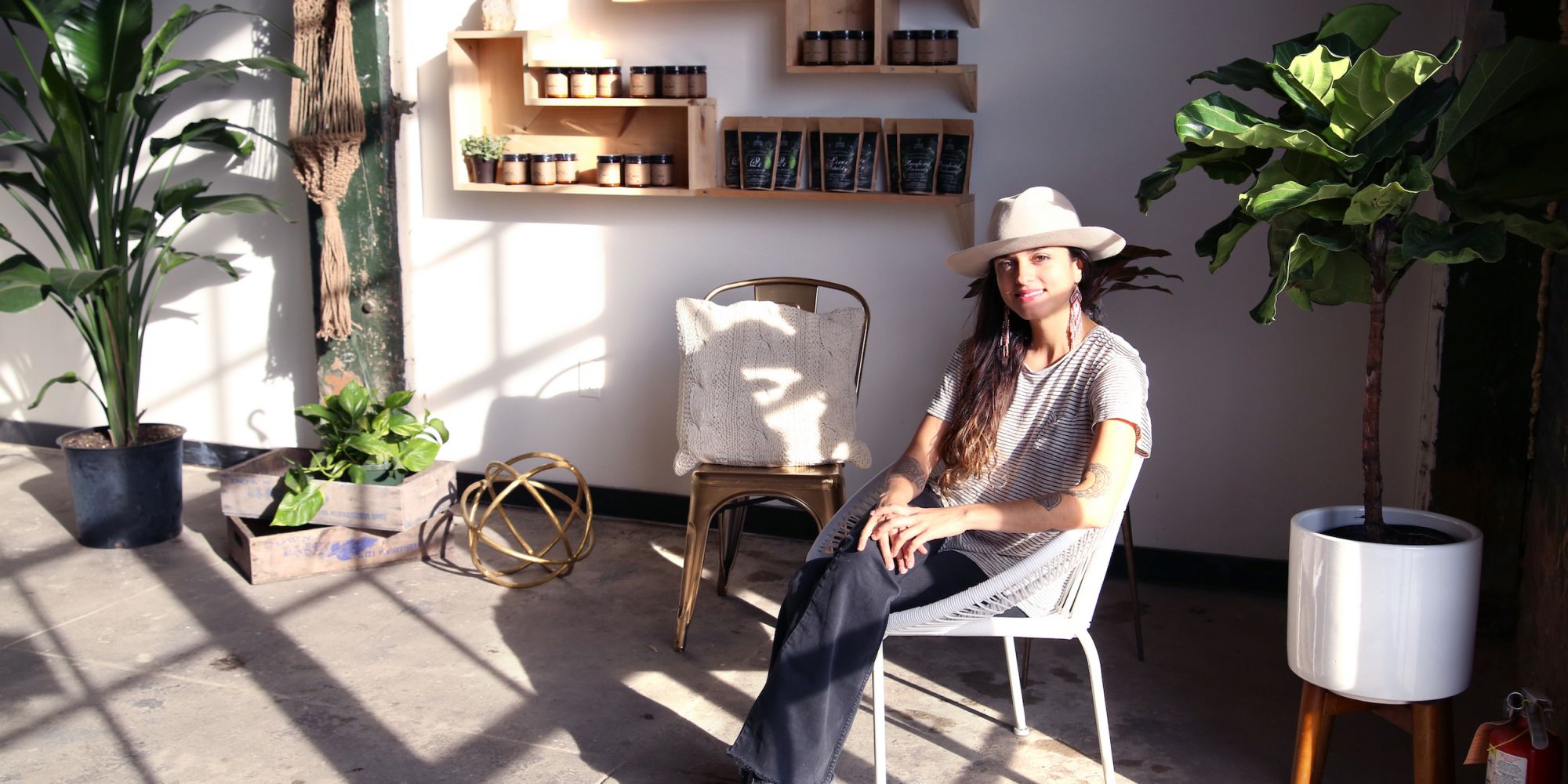 Putting The Green In Greenpoint: Anima Mundi Opens Apothecary And Factory In Brooklyn
Brooklynites have a new respite from holiday stress, winter colds, migraines, insomnia and whatever else may ail them: Medicinal herb and ingestible brand Anima Mundi's handmade elixirs, tinctures, tonics and powders are now available at the company's new 2,500-square-feet apothecary and factory in the thriving Brooklyn neighborhood of Greenpoint.
Customers will not only be able to stock up on their favorite Anima Mundi formulations, but also buy the apothecary's 180 herbs — those used in Anima Mundi's formulas as well as the formulas the company creates for others — in any volume, including bulk. Anima Mundi founder and clinical herbalist Adriana Ayales will host events in the space several days a week. Customers can attend make-it-yourself herbal cosmetics, plant-based medicine and energetics classes, as well as consult one-on-one with the apothecary's full time, on-site herbalist.
"We're expanding. The company's growing quite fast," says Ayales. "We were in Long Island City and this was a great opportunity to move to Brooklyn. They gave us a space [with] a storefront where we will have a lot of education and classes and serve delicious medicinal drinks. The younger Greenpoint community is really into alternative ways." She considers the visibility provided to customers in the apothecary-cum-factory set up to be a key feature of the space. "This is a place where people can see herbal production in action, which is beautiful," she enthuses. "When we're packaging teas or powders, or extracting, people can peek in." 

Though Greenpoint residents are seemingly enthusiastic about plant-based personal care and wellness remedies, Ayales finds there are still herbal healing neophytes in the hood. "We create these elixirs and tonics and press them in accordance to actual lunar cycles," says Ayales. "Most people think formulation is this mystical thing. Even the simplest thing that you'd think people would know, people are like, "How do you do it? How does that happen?' So we want to be a transparent herbal factory as a place where people can see what we're doing and learn."
Now a team of 15 people, Anima Mundi grew out of AyaIes' private practice as an energy worker and healer. "I was seeing all kinds of patients, working in a donation clinic and another clinic and then out of my own office," she recalls. "I was getting overwhelmed, pretty booked up, doing everything myself, [making] all the tinctures myself. We moved to a bigger location in Long Island City, and I started getting staff. [Anima Mundi] was a side thing that became a reality. I stopped seeing clients. I said I just want to do medicine making, and it started growing."
Anima Mundi products are currently available at hundreds of retailers across the U.S., Canada, Europe, South America and even the Middle East. "In Abu Dhabi there are distribution centers for wellness and natural beauty [products]. Dubai is pretty progressive," explains Ayales.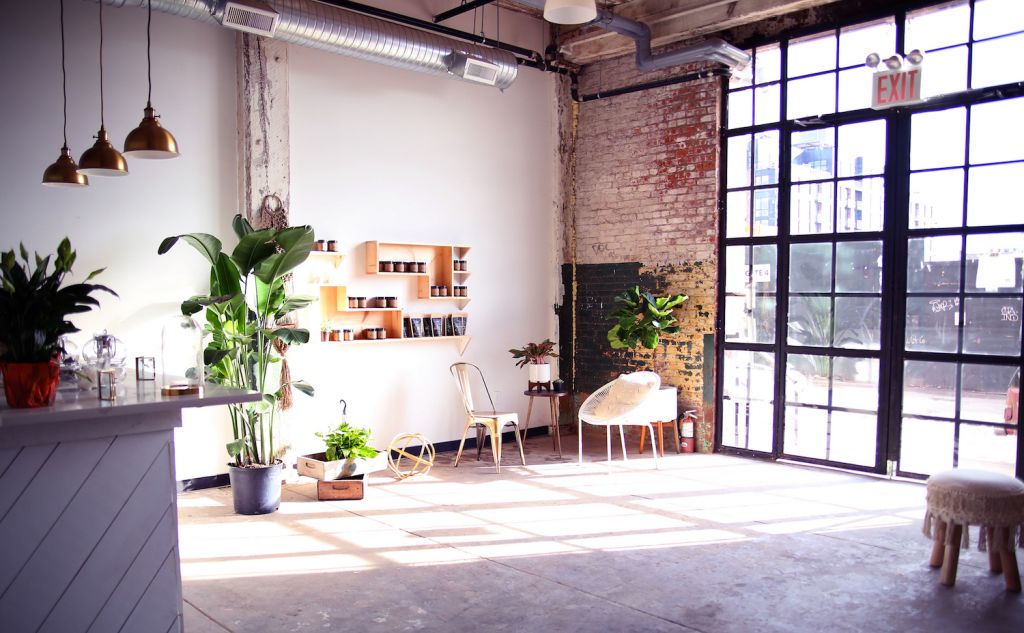 As Ayales settles into the apothecary space, she's also planning several fresh remedies for 2018. The brand will introduce a CBD toothpaste and lubricant, but Anima Mundi will predominantly continue to depend upon its primary raw material source: the native people and small farmers of the rainforest lands in Central and South America.
"We'll be introducing more new, exotic jungle plants like Jargon Sacha — superfood, immunity and adaptogen powerhouses. We'll be bringing in more unusual things like that, working with indigenous communities, sourcing from them in small batches," says Ayales. She expounds that working with those communities can be a complex process, but Anima Mundi has been committed to doing so from the beginning.
"A lot of indigenous people don't want to meet with westerners, and I'm seen as a westerner," says Costa Rica native Ayales. "Even people from Peru who live in Lima are seen as Westerners because they live in the city. Some of the indigenous people do not want to have contact [with westerners] and some are like, 'Yes, we want alternative economies. We want to create a living.' Some don't even work with money, so you have to create a barter system. They're like, 'What's this piece of paper?' Or, they start using money, which is almost sad in a way."
The subject of money is especially relevant to creators in the ingestibles segment at the moment. Vital Proteins and Hum Nutrition have both received multi-million dollar cash infusions in the past month. Ayales seems excited by venture capital firms' interest in ingestible wellness products. "The right partner for investment would be great," she muses. "Right now, I do everything myself, so I would love to have help in that sense."
The Anima Mundi apothecary and factory, located at 35 Noble St., Brooklyn, is open seven days a week.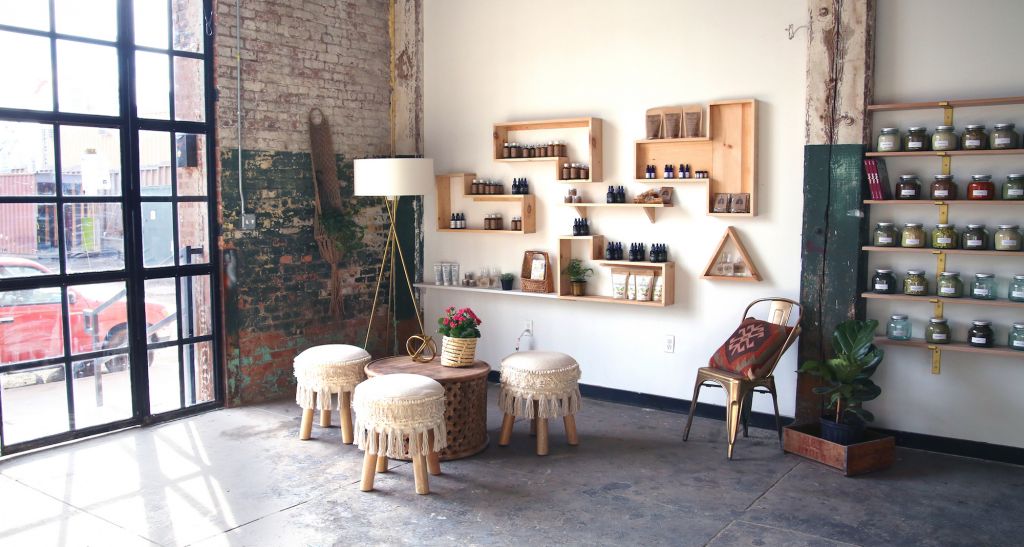 Photo credits: Katy Denning