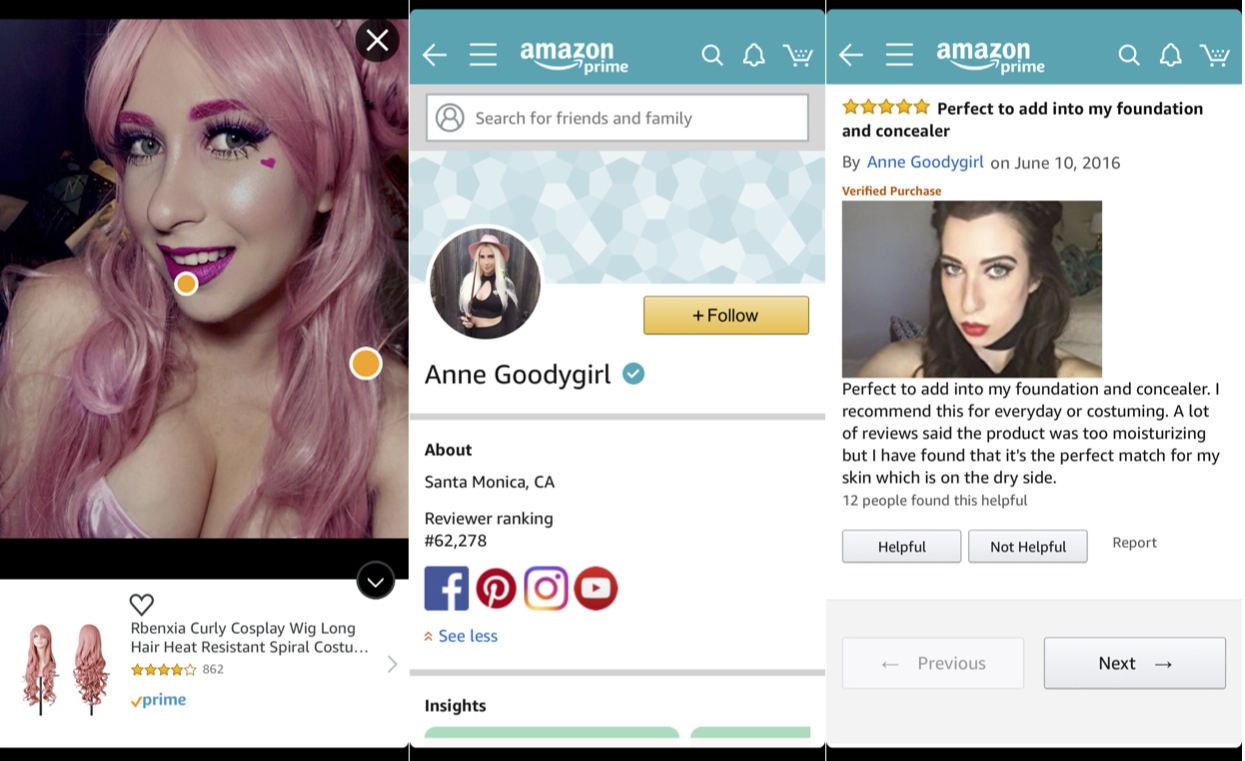 Should Beauty Brands And Influencers Use Amazon's Social Media Platform Spark?
Beauty brands and influencers are testing Amazon's social media platform Spark to spotlight products, but the payoff is unclear, at least so far.
On July 17 last year, Amazon officially introduced Spark to push the giant e-tailer into social commerce. Rather than encouraging users to connect with people they know, it requires that they follow a minimum of five interests in the hope that they will discover and buy products suggested by Amazon shoppers and brands with similar interests.
Tucked away under a Programs and Features tab on Amazon's mobile app, Spark lets Prime members share shoppable product images, conduct an either/or poll ("this shampoo or that shampoo") and make product recommendations in a feed format in the vein of Instagram. Users can comment or "smile" on a post and follow other users.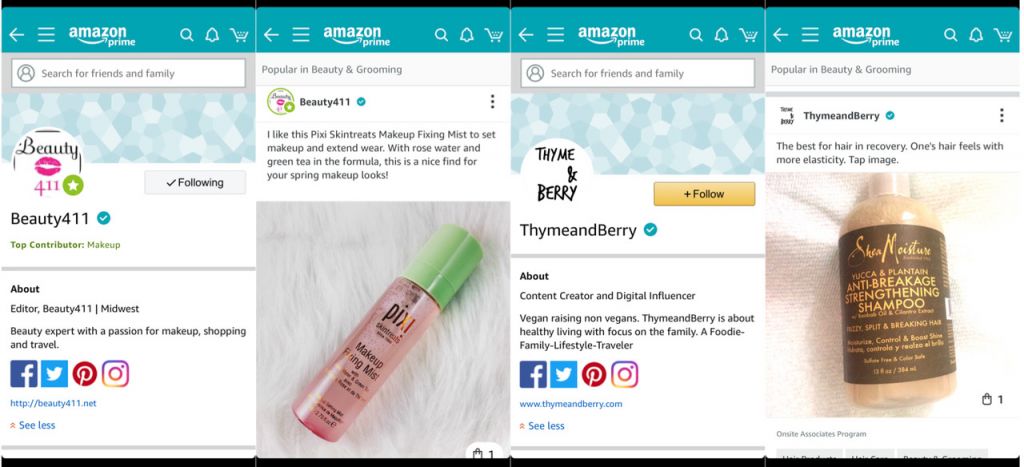 In design, Spark isn't a huge departure from Instagram, but commerce is its backbone while Instagram has had difficulties incorporating commerce elements into its format. Unsurprisingly, eMarketer analyst Andrew Lipsman says Amazon has inherent advantages that could set it up to win at social commerce.
"They are pretty good at the bottom of the funnel — meaning products and product assortment. While [product recommendations are] happening on other platforms, they don't have as tight of a link to the conversion process [as Amazon does]. That is what can be promising," he explains. "In the early days, it was assumed with Facebook and Twitter that people would be sharing things organically — that it would be a digital embodiment of word-of-mouth — but it didn't materialize that way."
On Spark, an image can be tagged with the products that are pictured inside it and tagged with categories relevant to the products. The user can immediately click through to buy the product on Amazon. For example, a picture from Santa Monica blogger going by Anne Goodygirl tagged a pink $10.98 wig and a pink lip color that was out of stock.
A brand could pay an influencer to post about a product on Spark. However, Spark hasn't ignited much interest to date. The platform is hard to find on Amazon's app, and the company hasn't invested in major marketing support. (Amazon didn't respond to multiple requests for comment.)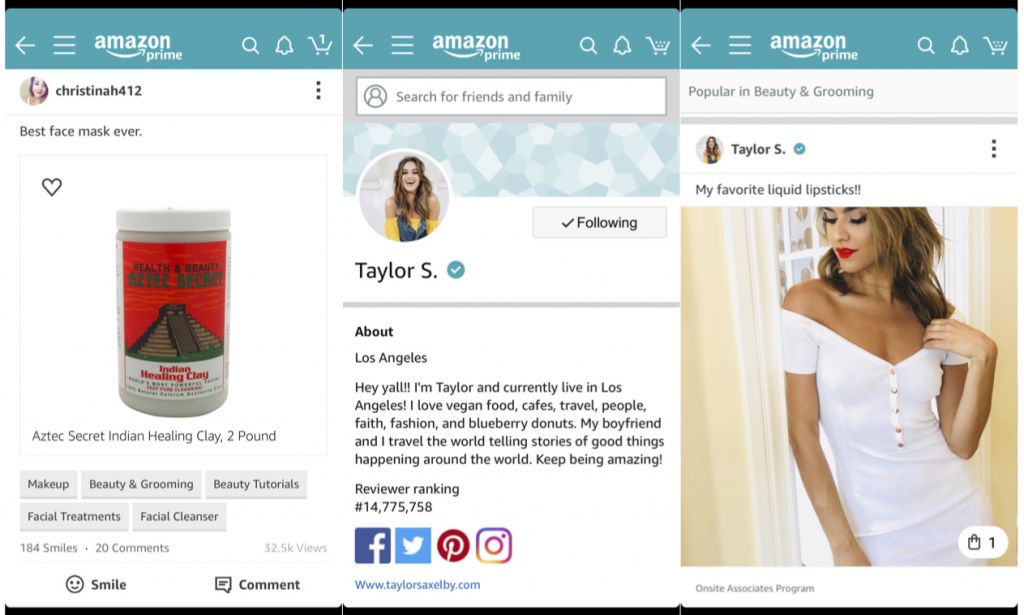 According to one beauty blogger who asked not to be named and is a part of Amazon's Onsite Associates Program, an invite-only program compensating participants for publishing on Amazon, Amazon approached her to participate in Spark. She doesn't make a percentage of sales that happen as a result of a product recommendation on the social shopping network, and views it as an opportunity to amplify her visibility. Her Spark profile links to her blog and various social media accounts. Her follower count is far lower on Spark than on more established social media platforms.
Amazon discloses that it awards Top Contributor badges to customers who "frequently share engaging and high-quality content" that is "related to the interests they're most passionate about," and offers monetary rewards to those delivering "quality content."
With 10 months under its belt, Spark's content doesn't seem robust, particularly in the beauty category. A recent search for makeup resulted in posts for a face mask, lipstick, lip plumper and skin cream shared by a nutritional therapist. Twenty-four hours later, an exploration of the beauty and grooming category surfaced much of the same content from the day before.
Most of the Spark beauty content appeared to be from influencers, but brands are hopping on Spark, too. L'Oréal-owned Vichy, for example, has an account and shares photos highlighting its products that are tagged and available on Amazon Prime.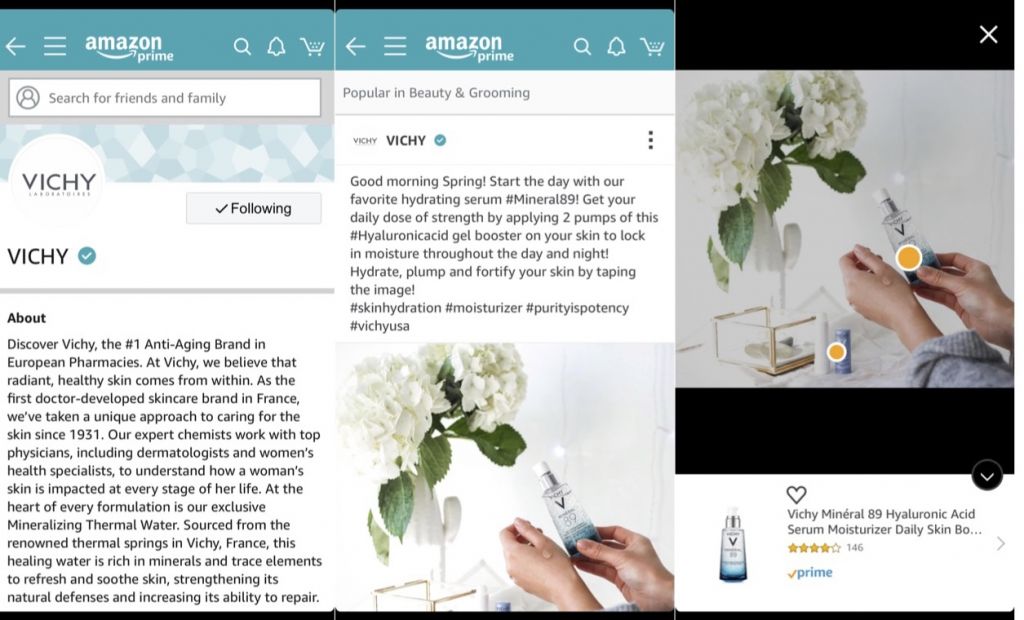 Product categories outside of fashion or beauty, especially at the outset of Spark, might lend themselves better to product recommendations on Amazon, notably books and media, according to Lipsman. As consumers acclimate to a new behavior, he could see category strength improving beyond books and media on Spark.
Lipsman notes Spark's infancy offers an opportunity for indie beauty brand founders to experiment with different sorts of posts and build presences, but he warns against spreading a brand's social media strategy thin. He advises brands take advantage of existing product reviews on Amazon and supply in-depth information, while adding that the key to winning over influencers is offering incentives such as affiliate payments. For now, Lipsman says Amazon might be focused on "the long game," and figuring out what works and what doesn't before it scales Spark.