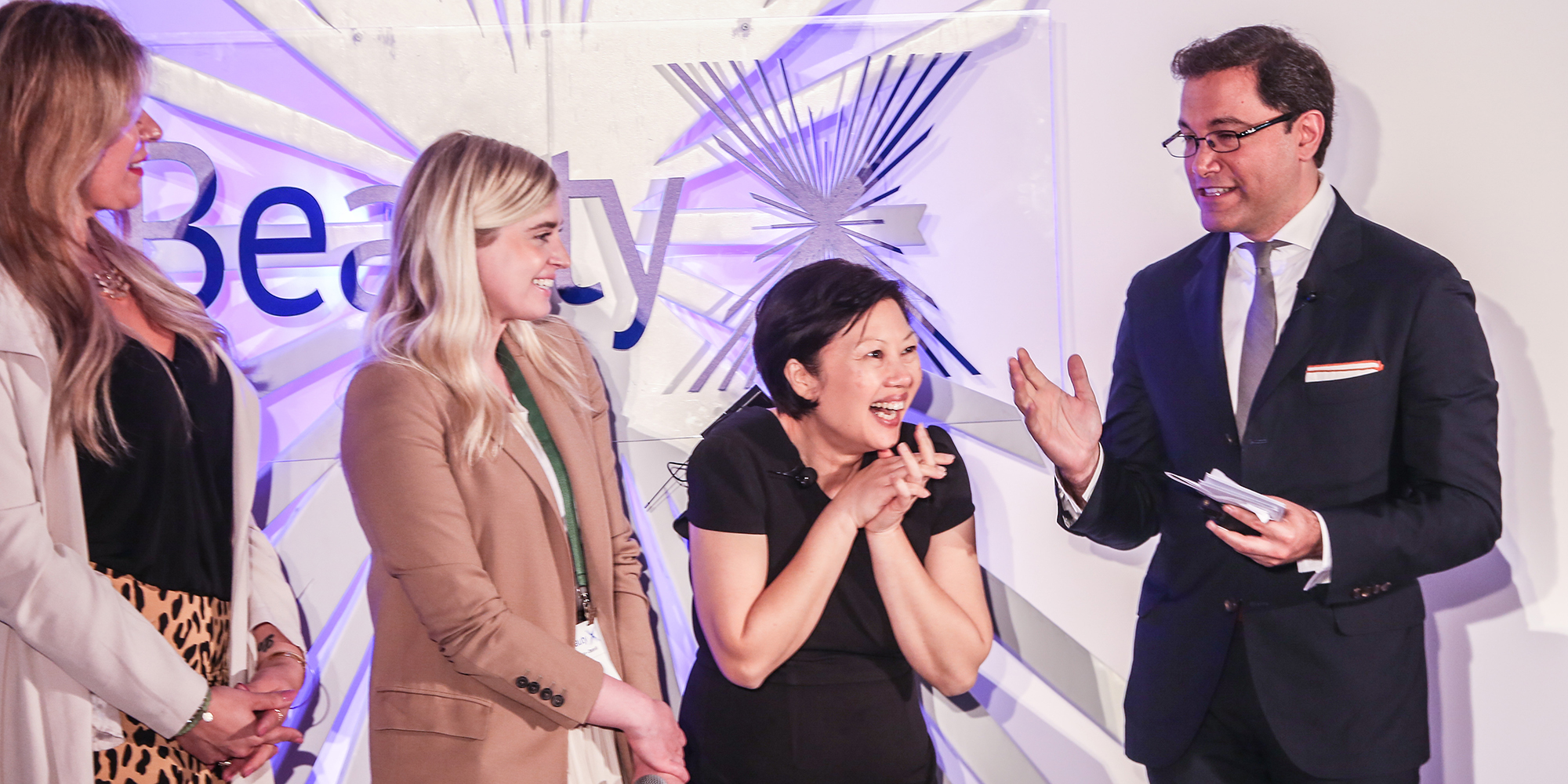 At BeautyX Retail Summit's Race For Shelf Space, All Three Indie Brand Contestants Won Buyer Prizes
Race For Shelf Space, the pitch competition capping BeautyX Retail Summit on Tuesday in Dallas, concluded with each of the participating brands, Groh, Skin Probiotics and Wannabe, walking away with prizes from the retail judges.
Judge Jessica Richards, owner of Shen Beauty, awarded ingestible specialist Wannabe founder Sara Grey a six-month mentorship. Her fellow judges Jenny Duranski, owner of Lena Rose, and Jennifer Robinson, associate divisional merchandising manager of Neiman Marcus, picked bioactive skincare authority Skin Probiotics, and hair and scalp care brand Groh as the winners, respectively. The former feted Skin Probiotics founder Ellie Trinh with a one-month run on her store shelves and website with the possibility of an extension, while the latter gave Groh founder Rebecca Mariolis a chance to officially present to the Neiman Marcus buying team.
During the competition, Richards told Grey, "To be frank, the design of the product is not necessarily something I would immediately go to. However, second to that, I look at what's in the product and how it tastes or feels, and I thought the product tasted really good. I taste a lot of these, and they all taste [pretty bad]…You have a really great brand and a great story, and I think you can go the distance with a little tweak."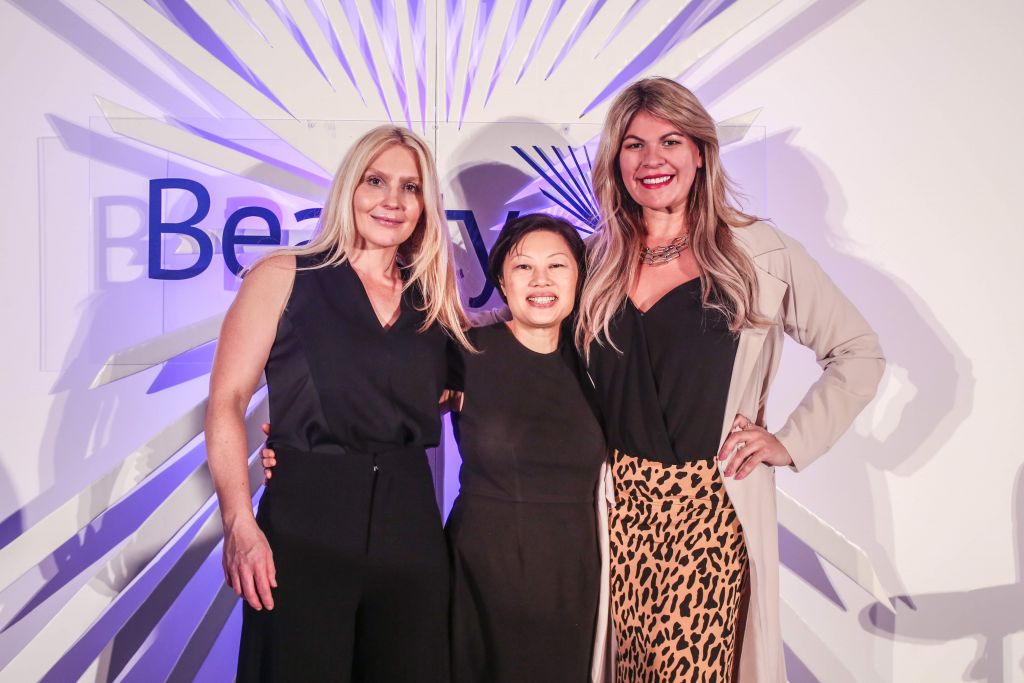 Grey left competition pleased with her victory, and the opportunity to be advised by Richards at the competition and after it. "This is a great exercise. One of our biggest challenges is to figure out our best strategy to go to market. We want to be in line with beauty stores because they're places women go to, and we're a feminine brand," she says. "It's also valuable to hear the feedback in terms of how the retailers experience an ingestible product."
"If you're in front of a buyer and you've got two minutes, and you're rambling and not clear, you will lose them. To me, this is really great training for getting crystal clear about your point of differentiation."
Race For Shelf Space was set up like a mock trade show, and the founders presented their brands briefly to retail judges as they roved the trade show floor. Coaches Cathy Carr, managing director of sales at Transparent Brands, Rachel Roberts, founder and CEO of Oyl + Water, and specialty retail expert Grace Davis Damrill, were enlisted to counsel founders on crafting messages to deliver to the retail judges.
Roberts offered guidance to Grey on honing concise pitches tailored to individual retailers that remained true to Wannabe's origins. She says, "If you're in front of a buyer and you've got two minutes, and you're rambling and not clear, you will lose them. To me, this is really great training for getting crystal clear about your point of differentiation."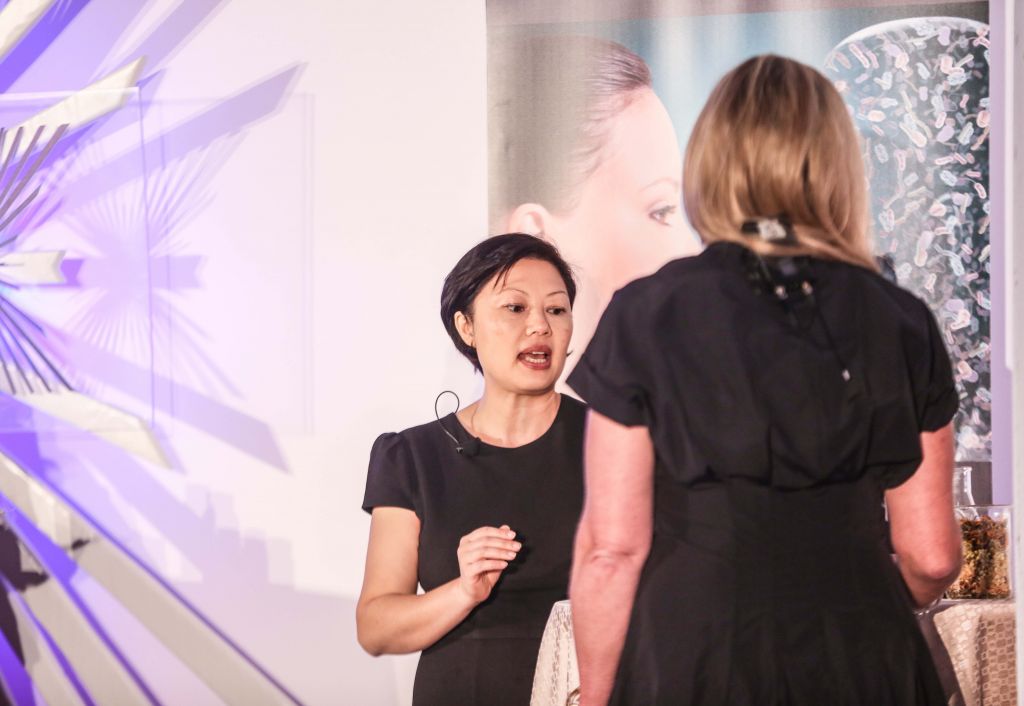 Trinh padded the Lena Rose residency prize she scored by grabbing a majority of audience votes to win two tickets to the BeautyX Capital Summit held in New York from Aug. 20-21. She pronounced Race To The Shelf Space thoroughly invigorating. "I got over my fear of talking to buyers. I feel more comfortable now that I know there's a need for the product," she says, adding, "I learned my packaging needs some work. I'm going to work on that as soon as I get back."
"The competitions demonstrate our commitment to educating entrepreneurs, helping them understand what lays ahead, the challenges they have to overcome, and that they're not alone."
No doubt Trinh might partner with Duranski of Lena Rose, where Skin Probiotics will find a home, to improve her brand's packaging. In turn, Duranski believes Trinh can boost her knowledge of probiotics. "I'm really intrigued by this probiotic category. It's very trendy, and I want to learn more about it," she says. "I want to learn more of the science, and I love [Trinh's] background as a biologist."
Race For Shelf Space is the second edition of BeautyX's pitch competition series. The first, which occurred in January at the BeautyX Media & Influencer Summit in Los Angeles, was called Deskside Domination and showcased founders pitching beauty editors. A fundraising version of the competition will be developed for the upcoming BeautyX Capital Summit.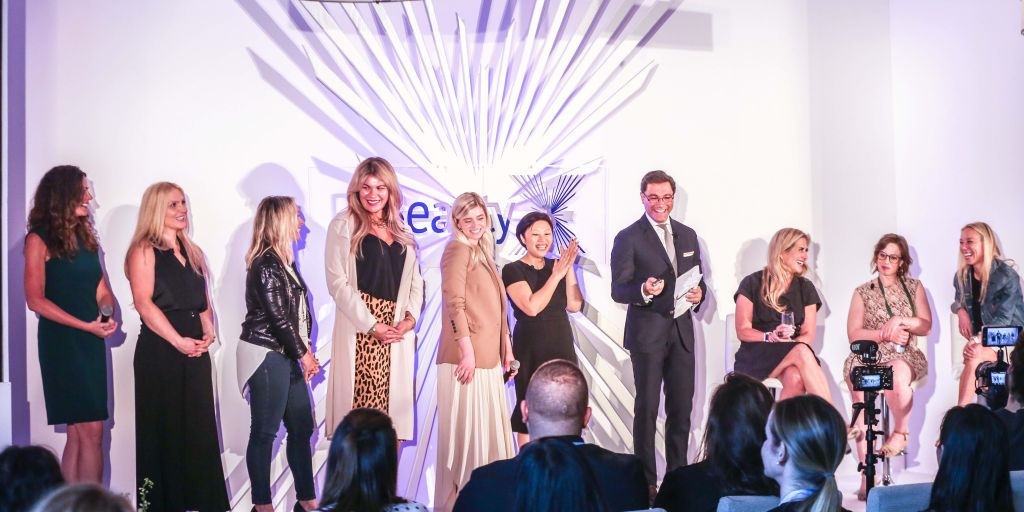 "The competitions demonstrate our commitment to educating entrepreneurs, helping them understand what lays ahead, the challenges they have to overcome, and that they're not alone," says Nader Naeymi-Rad, co-founder of Indie Beauty Media Group, producer of BeautyX and Indie Beauty Expo. "The quick pitch is what every entrepreneur struggles with, and perfecting it requires a ton of practice, a lot of preparation and being open to feedback."