In A First For The Mass Market, Billion Dollar Beauty Is Launching A Customizable Makeup Palette At Target
Almost exactly a month after Target launched customizable haircare brand Function of Beauty, the retailer is bringing customization to mass-market makeup aisles for the first time with a magnetic palette called Billion Dollar Box from the new brand Billion Dollar Beauty.
Consumers purchase the $5.99 palette empty and can fill it with up to 15 cosmetic pans priced at $3.99 each. Premiering Sunday at more than 700 stores, it will be housed in a one-foot display near Rimmel, Cover Girl and Maybelline containing 10 eye shadow, 10 lip balm, eight brow pomade, four blush and four highlighter pans. Billion Dollar Box will also be available on Target's and Billion Dollar Beauty's websites.
"We look at this as a way to reinvent the makeup bag. I take mine from my home to my office, and I know everything that I want—eyes, lips, cheeks and brows—is in it," says Natalie Plain, founder and CEO of Billion Dollar Brows, the company behind Billion Dollar Beauty. She added in a statement, "Billion Dollar Box will forever change the way beauty products are produced, organized and personalized. Instead of purchasing endless amounts of makeup palettes that all end up in the landfill, the customer can buy the Billion Dollar Box once and refill it for life."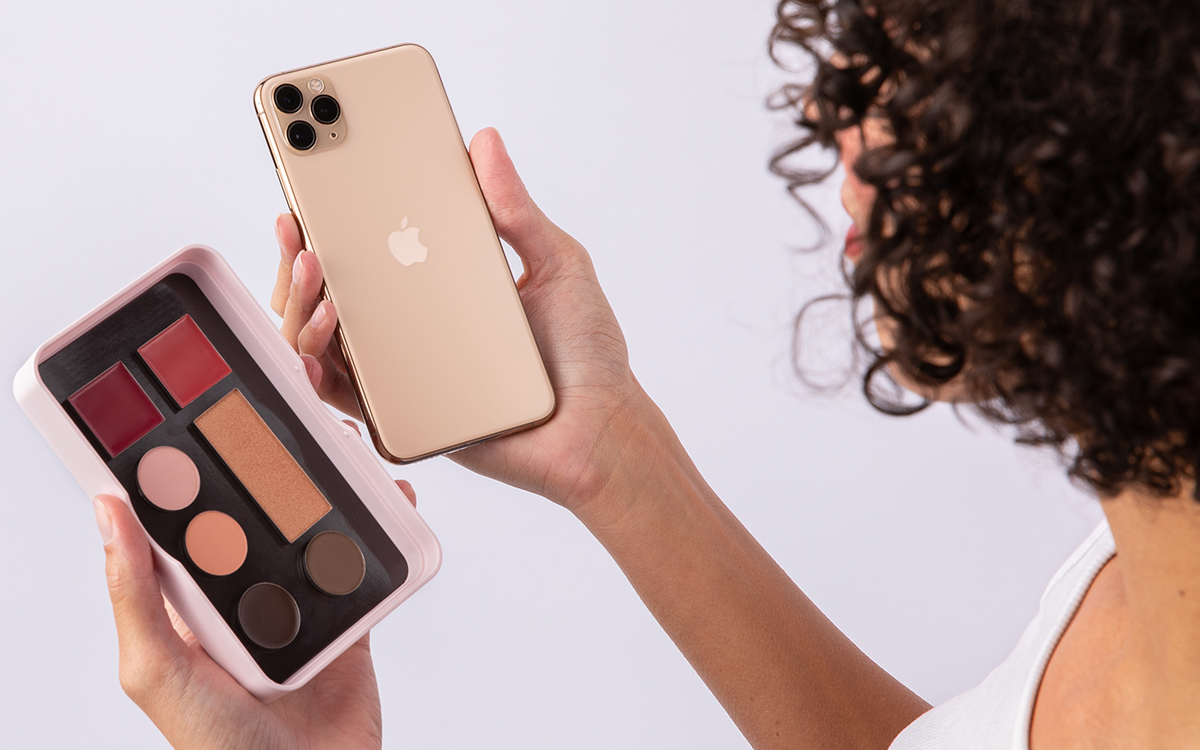 Although makeup palette customization is novel in mass, it's been tried online and in prestige retail by brands such as Surratt Beauty, Finding Ferdinand and Renzoe Box. The concept has the ability to remedy a common complaint among beauty consumers that they're leaving product to waste in palettes. According to research conducted by Billion Dollar Beauty, consumers finish a mere two to three shades in palettes with a dozen of them.
By allowing consumers to load it with just the pans they desire, Billion Dollar Box is efficient from a value and sustainability perspective. Furthering its sustainability positioning, the recyclable smartphone-sized plastic palette features 30% post-consumer recycled content or PCR. The pans designed for it are made from recyclable aluminum and packaged in thin paper sleeves. Billion Dollar Beauty estimates it's removed 50% of the componentry of traditional cosmetics in the construction of its Billion Dollar Box merchandise.
"Billion Dollar Box will forever change the way beauty products are produced, organized and personalized."
The formulas in Billion Dollar Beauty's cosmetic pans adhere to Target's clean beauty standard mandating the avoidance of propyl-parabens, butyl-parabens, phthalates, nonylphenol ethoxylates, formaldehyde donors and retinol palmitate, among other ingredients. The brand turned to outside compliance service provider WERCS to validate its products were meeting the standard. At Target, where beauty sales increased by a percentage in the low teens for the November-December holiday period, Billion Dollar Beauty joins a clean makeup selection that includes PYT Beauty, Range Beauty, Undone Beauty, W3ll People, Gabriel Cosmetics, Pacifica and Honest Beauty.
The brand is debuting as consumer interest in sustainability is growing. A recent survey of consumers by the Boston Consulting Group discovered that 90% were equally or more concerned about environmental issues following the onset of the pandemic. Greening its business has been a long-term priority for Target. In its 2020 corporate responsibility report, the retailer said, "We are focused on eliminating, reducing and finding alternatives for plastics in our products, packaging and operations." In the packaging for its proprietary brands, Target's goal is to boost the percentage of PCR to 20% by 2025.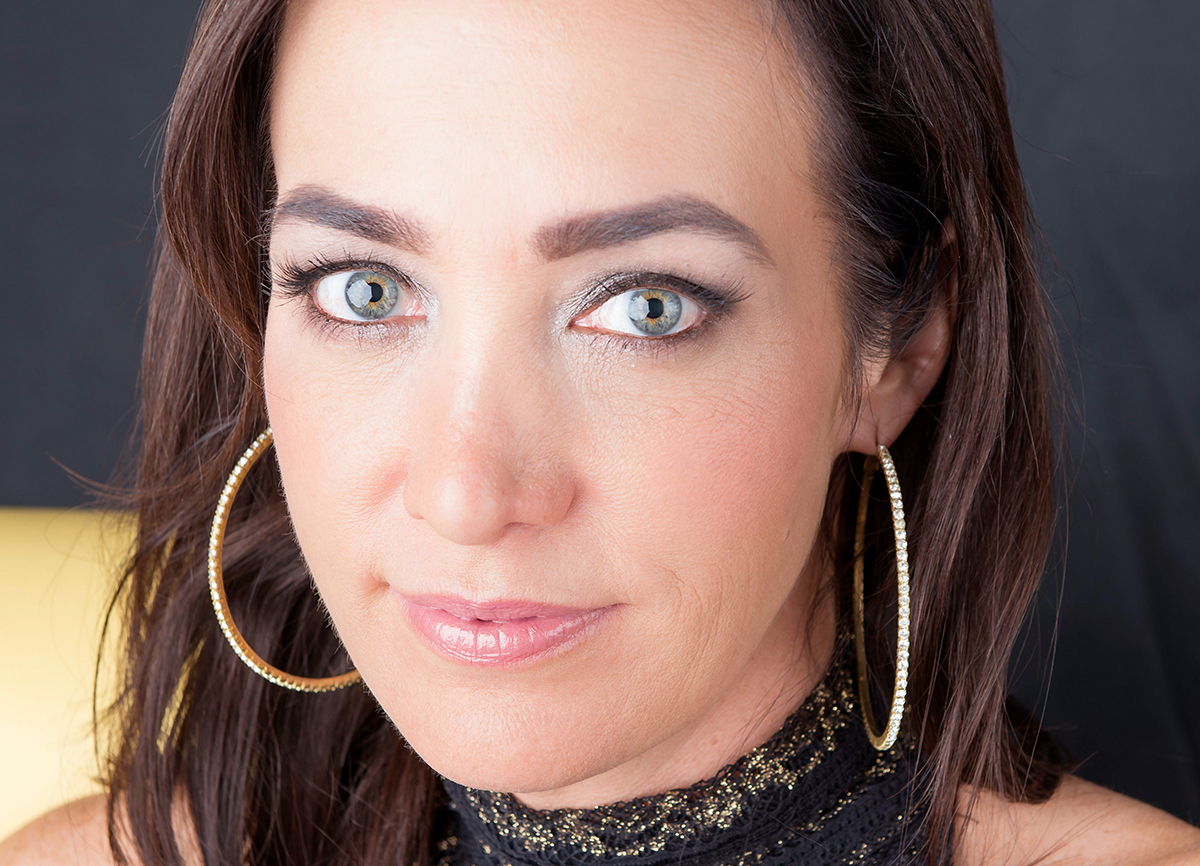 In 2004, Plain, a former television producer and White House intern along with Monica Lewinsky in the Clinton Administration who ascended to becoming a ghostwriter for President Bill Clinton and press assistant to Hillary Clinton, established Billion Dollar Brows with Brow Boost, a product she developed to address her thinning eyebrows. Six years ago, the brand caught a significant retail break by entering Kohl's. It's currently the only eyebrow brand at the retailer.
While physical locations have suffered amid the pandemic, Billion Dollar Brows' sales doubled last year as a result of consumers' attention turning to eyes and a "Beauty Above The Mask" educational campaign it instigated to guide them in the creation of eyebrow styles. "People really wanted to add color to their brows because of the lack of lip and cheek color," says Plain, noting Billion Dollar Brows' Color & Control Tinted Brow Gel has been a recent bestseller.
"Color is going to come back in a big way as vaccines roll out and people start reintroducing themselves back to society."
Billion Dollar Brows has been diversifying its merchandise mix. In 2018, it experimented with the mass line Arch by Billion Dollar Brows, and it's been pushing into makeup brushes. In response to customer requests for the brand to expand its makeup repertoire, Plain fashioned a prototype for Billion Dollar Box in December 2019. A month later, she was meeting with The Wright Group about the possibility of extending Billion Dollar Brows' eyebrow products to Target and showed the retail sales agency the prototype. "We weren't expecting them to take a shine to it the way they did," says Plain. In April, she had a pitch meeting with Target and, in September, was informed Billion Dollar Box would be heading to stores.
Billion Dollar Beauty isn't officially exclusive to Target, but Plain says there are no plans at present to place it in another retailer. She declined to offer a sales projection for the brand's initial year on the market. In its second year, Plain anticipates enlarging Billion Dollar Beauty's assortment at Target to magnetic brushes, lip liners and eye liners that customers can place inside the customizable Billion Dollar Box makeup palette.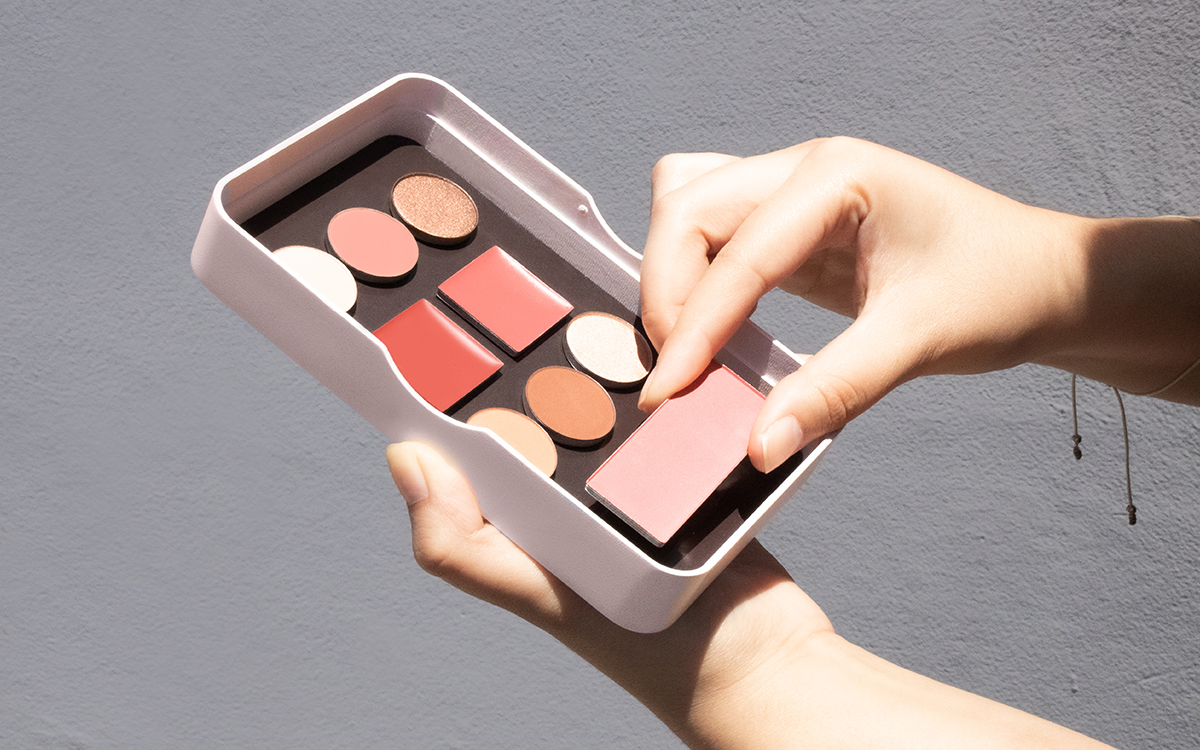 She believes the brand's site, which goes live today, will be an important sales vehicle. It will have a digital quiz directing people to starter kits right for them. Priced at $49.99, the kits will have Billion Dollar Box palette, brow pomade, eye shadow, lip balm, six brushes and a tweezer. For beauty enthusiasts continually switching up their makeup, the site will be a constant fountain of fresh product. Plain envisions it initiating different themes monthly and releasing products tied to them.
"Color is going to come back in a big way as vaccines roll out and people start reintroducing themselves back to society," she says. "I still wear lip color. I feel empty without it and, of course, I wear brows. I think people crave color, and our tones are neutral so that, if you're on a Zoom call, you will be wearing something that enhances your appearance, but we are excited about color coming back to the everyday look."