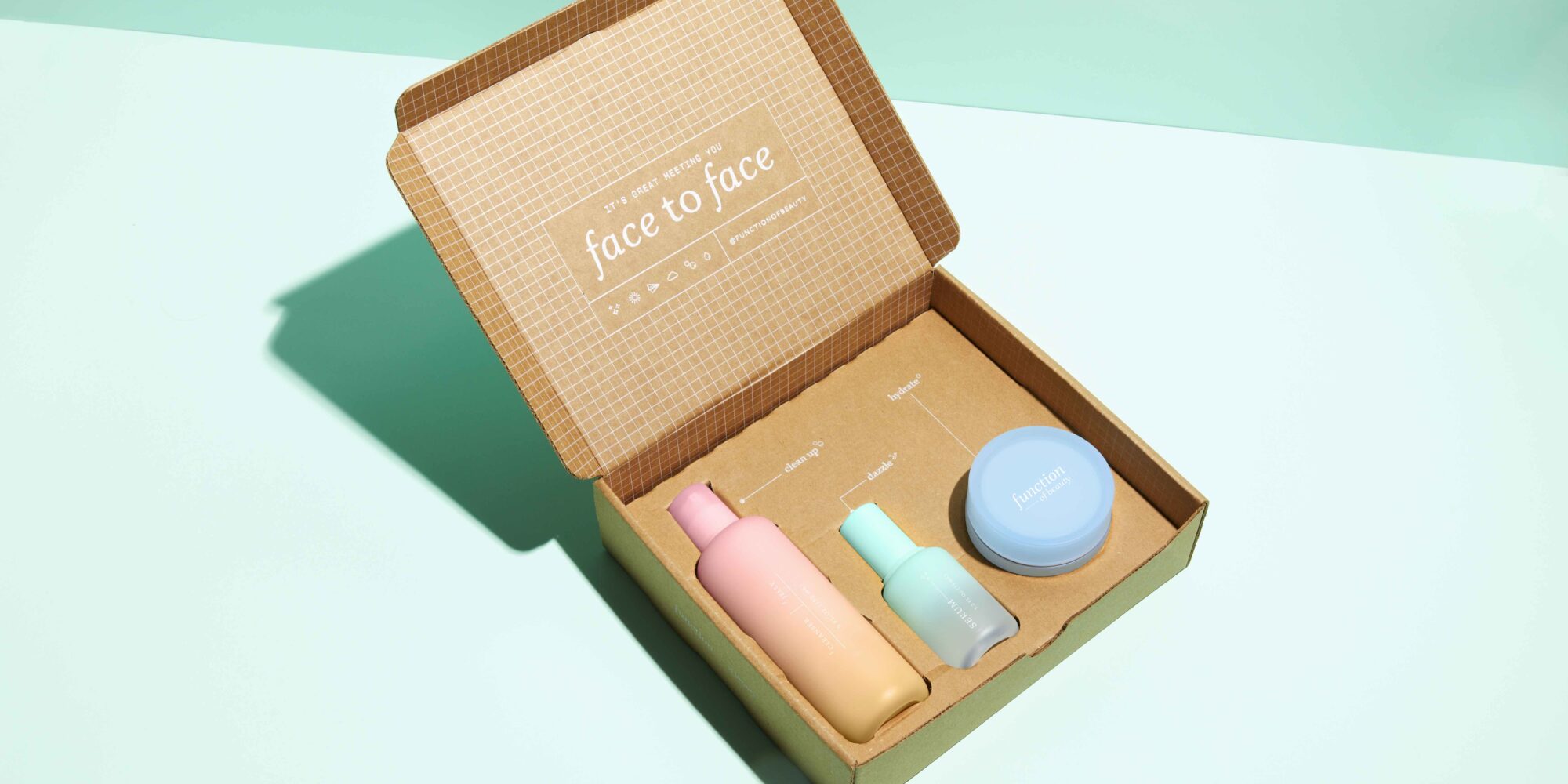 L Catterton Invests $150M In Product Personalization Leader Function Of Beauty
L Catterton is powering personalization with a $150 million minority strategic growth investment in Function of Beauty, a direct-to-consumer leader in tailoring haircare, skincare and body care formulas to individual consumers.
The series B capital puts the brand in the driver's seat of a customization movement that's mushroomed as millennials flock to consumer packaged goods that break with entrenched giants' top-down, cookie-cutter approaches. According to Zahir Dossa, CEO and co-founder of Function of Beauty, it's the largest haircare brand online, although he declined to discuss its annual revenues or path to profitability. Amid a strong period for prestige haircare and e-commerce, Function of Beauty's sales have jumped more than 100% this year from last year.
"In our view, in 10 to 20 years, personalization will be the norm, not just a niche. Consumers will expect personalization because we have the technology, capacity and means to do it," says Dossa. "We've thrown down quite the gauntlet for all other companies now as they race to catch up. We just do it better and bigger than anyone else, and I think this round ensures that we keep doing it better and bigger than anyone else."
L Catterton, the $20 billion private equity firm associated with LVMH Moët Hennessy Louis Vuitton, is backing Function of Beauty through its flagship buyout fund concentrating on middle-market companies in North America and Europe generating between $75 million and $400 million in revenues. Industry sources told Women's Wear Daily Function of Beauty is doing about $100 million in sales. L Catterton has been active in the beauty category, and its current and past beauty deals involve The Honest Co., Elemis, Bliss, Il Makiage, Frédéric Fekkai, Nutrafol, Kopari and Tula. In August, L Catterton injected $15 million into Public Goods.
"Function of Beauty has cracked the code of mass customization and is poised to redefine the beauty landscape," said Avik Pramanik, a partner at L Catterton's buyout fund, in a statement. He added, "Together, we look forward to deploying an even more aggressive growth marketing strategy in domestic and international markets while fostering breakthrough product innovation in haircare, skincare, and more."
Dossa, who has a PhD in sustainable development and previously helmed a social-impact business called The Argan Tree specializing in argan oil-centered beauty formulations, established Function of Beauty in 2015 with COO Joshua Maciejewski, a logistics expert, and CSO Hien Kaplan, a cosmetic scientist. It premiered with haircare products a year later. In 2017, Function of Beauty raised $12 million in series A funding and was valued at over $110 million. Since then, Dossa says it secured an undisclosed amount of debt financing to fuel growth without the founders having to dilute their equity.
Function of Beauty reports Dossa and Kaplan created the first proprietary digital quiz in the beauty industry. Its quiz asks haircare consumers about preferences for their shampoo's and conditioner's fragrance and color, and their goals for formula performance, including oil control, strand strengthening, frizz fighting, split end repair and scalp soothing, among several options. An 8-oz. shampoo from the brand is priced at $29, and a set with a 16-oz. shampoo and 16-oz. conditioner is $49.
"In our view, in 10 to 20 years, personalization will be the norm, not just a niche."
A critical component of Function of Beauty's operations is its manufacturing system shaped by Maciejewski to make products to order. The vertically-integrated company, an employer of around 400 people, handles production in Michigan and Pennsylvania, where it recently opened a 130,000-square-foot facility in Paxinos to bring its total production square footage to roughly 325,000. It also has headquarters in New York housing marketing and sales teams. Dossa emphasizes what distinguishes Function of Beauty from competitors is that it removes manual labor from the manufacturing process to enable personalization at scale.
"If we couldn't have automated from day one, we would have never launched Function of Beauty. That's a different thesis from other companies," he says. "You can throw a lot of manual labor and processes around, but that's really prone to imperfection and mistakes. You have to really worry about quality in those settings. We want to hold ourselves to the quality of mainstream players."
The investment from L Catterton will be dedicated to building Function of Beauty's manufacturing capabilities, merchandise expansion, and increased consumer penetration in the 45 markets its products are currently available in and reaching beyond them. This year, Function of Beauty entered Chile, Columbia, Brazil and the United Arab Emirates. The brand's advertising mix spans social media platforms, influencers and television. Function of Beauty stepped into the body care arena in July and the skincare segment in October. Overall, it broadened its customizable product assortment from five to 13 items this year. The brand didn't detail the percentage of sales it's yielding outside of haircare.
Dossa says Function of Beauty's skincare and body care debuts have "given us a tremendous amount of confidence that we are in alignment with our customers on what our brand is about. Our brand is something that doesn't just stand for personalized haircare, but personalized beauty in totality." Dossa doesn't rule out the possibility of Function of Beauty extending from clicks to bricks. He elaborates, "To date, we have focused purely online because that's what we think the best outlet has been, but that's not to say that won't change in the future."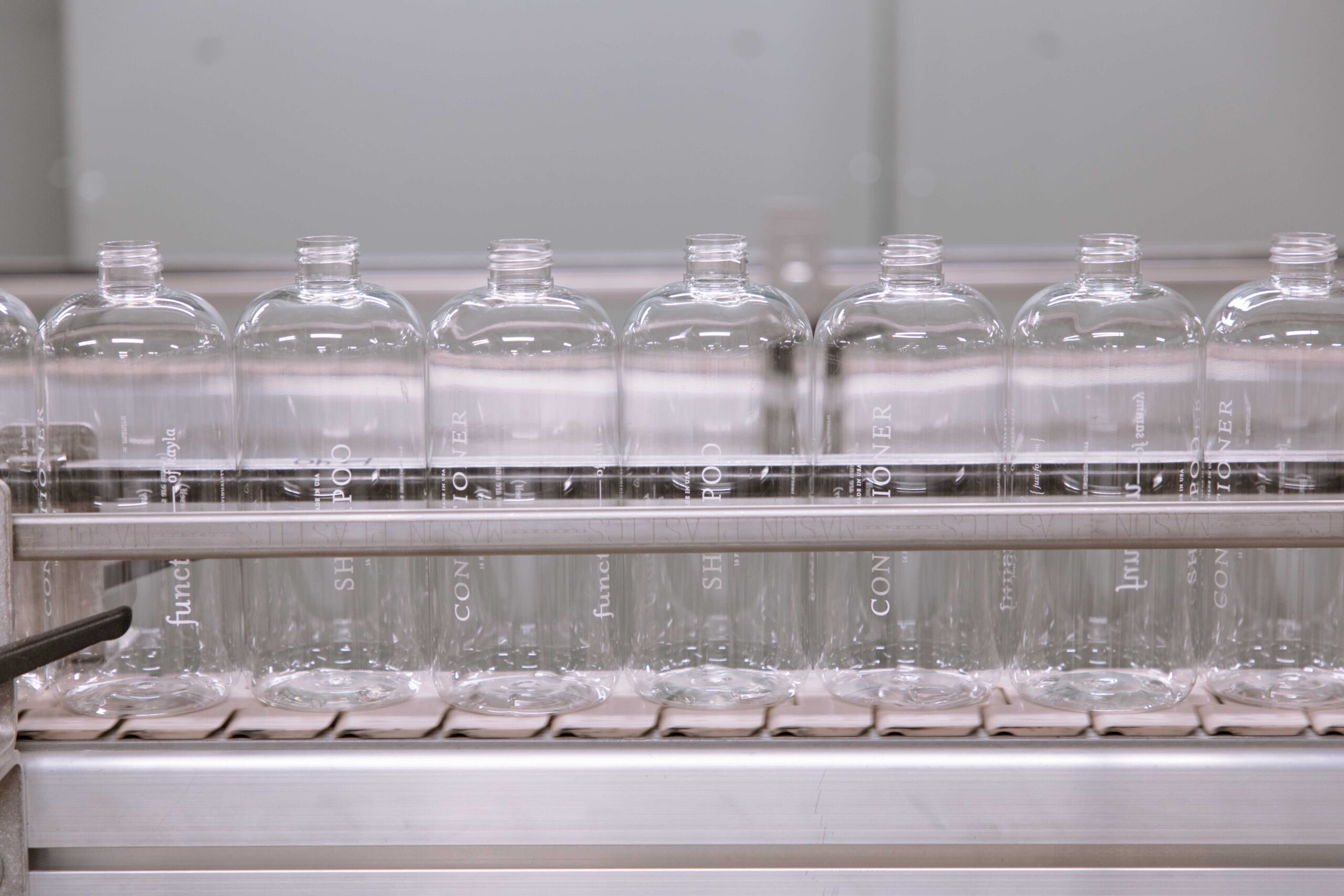 The future will determine whether personalization is a permanent trend or blip in the beauty industry. In the restaurant space, Subway-style sandwich customization has given way to Shake Shack's gourmet burger. Roshida Khanom, associate director for beauty and personal care at Mintel, argued in a blog post last year that beauty product personalization isn't going anywhere. "The concept of personalization in beauty is far from saturation," she wrote. "An influx of information online and on social media has educated consumers on their beauty needs. They know their skin, hair and body best; they also know that everyone is different and want their individual requirements to be catered for. As they realize that one size does not fit all, customization offers a credible solution."
If personalization remains a force in the beauty industry, strategic beauty acquirers may gaze longingly at Function of Beauty's prowess in the field. Beauty conglomerates have been experimenting with personalization through acquisition and incubation already. For instance, Unilever introduced personalized skincare concept Skinsei in 2019. Henkel bought a 51% stake in custom hair color company E-Salon last year, and L'Oréal rolled out rival Color & Co. Function of Beauty's in-house manufacturing may not be an attractive asset to strategic acquirers, however. After L'Oréal purchased Clarisonic, it jettisoned its specialized beauty device manufacturing to cut costs.
Dossa shares Function of Beauty has "kept the exit scenario very open with L Catterton. In a world where we could stay private, go public or sell to a strategic, we are constantly assessing the pros and cons of each." He says, "We think about Function of Beauty on the order of decades, not years, and really focus on, how do we create lifelong customers? For the first time in history, we actually can. As the customer changes over time, so to can their formula."