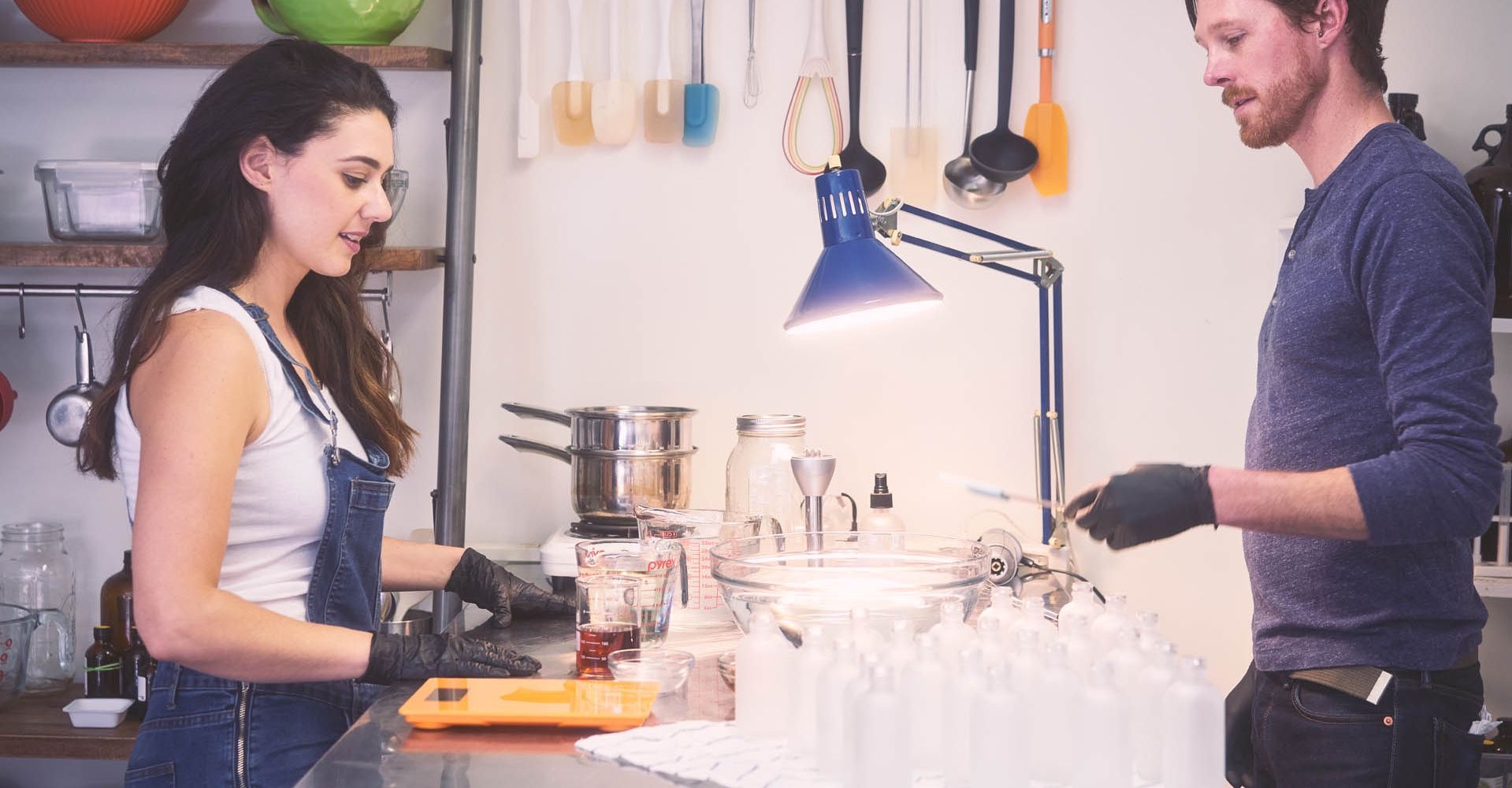 For Botnia, Good Skincare Stems From Spending Time In The Dirt
Origins matter. That's the central tenant of Botnia, a skincare brand developed by aesthetician Justine Kahn, owner of San Francisco spa Skin Remedy. She controls her products' contents from seed to serum (and cream, toner, cleanser, mask and more). Kahn realizes the tight grip on production makes it difficult for Botnia to be a megabrand overnight, and she's fine with that. "We are growing at a slower pace than others might grow. We aren't trying to be the next multimillion-dollar company," says Kahn. "We are trying to see the big picture." Fortunately for Botnia, that holistic picture is coming into focus across the spa industry, and the brand has amassed a wait list of locations hungry to bring in its offerings. Beauty independent talked to Kahn about Botnia's expansion, the controversy over essential oils, treatment customization, media outreach and the terrible, no-good time her spa concept got copied.
How did you get into the beauty business?
Like many aestheticians out there giving facials and starting beauty brands, I have a personal story. When I was a teenager, I struggled with horrific acne. I tried everything I could to fix it. I went to a dermatologist and, of course, was prescribed the worst possible things for my skin. I took antibiotics and used Dial soap. My skin became terribly inflamed. It deeply affected my self-esteem.
I grew up in Vermont. It's such a lovely place, and I'm so lucky to be from there, but I knew I wanted to be in the beauty industry and, when I was growing up, it wasn't really a thing there. As far as I could tell, the beauty industry was happening in California. I got an apprenticeship in Culver City, Calif., working for a holistic aesthetician named Victoria Montgomery. I went to beauty school at night and, during the day, I would soak in every piece of information I could get from Victoria. Then, I started making my way through the spa industry. Even though I was giving incredible facials and had deep knowledge, I found my clients were leaving with inflamed skin.
What led up to you opening Skin Remedy?
I worked in spas in Los Angeles for about four years. Then, I moved to the Bay Area and worked in a spa giving facials, still feeling like I wasn't helping my clients. After working in spas here for six years, I started going to school to learn about holistic cosmetic chemistry at the Nova Studio. Through the training I got at the Nova Studio, I worked with people who showed me how to use simple ingredients and simple skincare products on my clients. With that in mind, I opened Skin Remedy in 2010.
What differentiated Skin Remedy?
Skin Remedy is a very different spa from any other spa that exists. We have what I call an apothecary back bar. I wanted to be able to treat each person's individual skin. People often say that, but I can tell you as an aesthetician, that it's a load of BS. It's not usually customized for your skin. I really wanted it to be customized. What I really wanted with our back bar was the ability to have a client come in and choose botanicals specifically for their skin type. From those botanicals, facials are crafted from start to finish. It was really an aha moment when we started giving those treatments. We had clients coming in with very severe acne, and we were able to cure their acne with nourishing botanicals. It's been unbelievably awesome.
Did you always plan to distribute your back-bar solutions more widely?
It was always the plan to release Skin Remedy's back bar to other aestheticians, but it wasn't until about a year-and-a-half ago that the products were finally perfect. It took me five solid years to develop the line. I didn't want to rush it. We were looking for specific results to obtain in the treatment room. I worked with my really good friend Clayton Coker, a plant biologist who was at Stanford at the time. He was really instrumental in the formulations. He would come over, and we would nerd out going through online libraries to look at research papers on botanicals to determine how to apply botanicals in the most effective ways. The major work that Clayton and I did was on our preservative system. We came up with a unique preservative system that creates a microbiome in each of our products that's stable.
Why did you name the skincare brand Botnia and not Skin Remedy?
Botnia came out of one of the hardest moments we've had at Skin Remedy. Skin Remedy's identity was stolen by another spa in London. This spa combed over our photographs and everything we were doing on social media, and replicated our exact spa over there. We sent them a cease-and-desist letter. I got a lawyer to help me. He taught me that, if I was going to move forward with my brand and protect it, I needed to have a unique name that was my own. Skin Remedy was hard to protect. I loved the marriage of botany, which science of plants and what we are doing in our lab, and nia, which refers to the land, the place where it all begins. Botnia is where the plants come to life. Right now, we have a microfarm where we grow all the plants. We make all the products ourselves in our lab on the property. It feels a lot like Botnia to me, if that makes sense.
Do you envision Botnia as a spa brand?
Absolutely. The vision for Botnia is a cleaner version of Aveda. My overarching vision is to be the leading choice for aestheticians in the treatment room offering organic facials.
How much did it initially cost to develop the line?
It's hard to say exactly how much it cost because we were folding everything into it from Skin Remedy. However, if you were to start a company like Botnia, it would probably cost you $25,000 to $30,000 for initial startup costs.
What was a challenge you faced in creating the products?
I was really hyper focused on addressing all of the skin types I was seeing. I wanted to develop a product for every skin type. I was really ambitious. Because I'm used to working as an aesthetician, I knew I couldn't develop one face wash. I developed three, and we are working on an oil cleanser. I started with one face cream, but then thought I needed a lightweight face cream and a heavier face cream. We have a full retail line, and we also have a 21-product back-bar line for professionals.
What are a few signature products?
One of our bestsellers in the retail line is our Hydrating Serum. It has hyaluronic acid, which holds 1,000 times its weight in water. We have paired it with rose geranium hydrosol, which is part of our preservation system and is antibacterial, and niacin, which helps with acne. What this powerhouse serum does is it penetrates your epidermis, and it helps hydrate the tissue. It's effective for people struggling with acne, aging or hormonal outbreaks. It's a product all of our clients walk away with.
Another retail product that's a staple is our Daily Face Wash. It's sulfate-free, and it uses willow bark for cellular turnover, but it's very gentle. While everyone in the beauty industry is obsessed with face oil cleansers, a lot of people really do benefit from a foaming cleanser. You can use a face oil wash with it. In our back bar, we have a lactic rose peel that's professional strength and brightens the skin. Another one that people use a lot is our kale mask. We dehydrate and powder all of our kale. The kale turns into vitamin A, and it's a really brightening powder mask when mixed with yogurt.
What's your strategy to expand into spas?
We are very specific about who we are targeting. For us, there's only so many plants to go around. We're not interested in scaling beyond our ability. We are not working with a private-label manufacturer. We are hand making the products. When we reach out to an account, we really want them to be our account, and I think that comes through in the email we send them and in our follow-up. We also try to contact people over the phone, and let them know we'd be a wonderful match for them.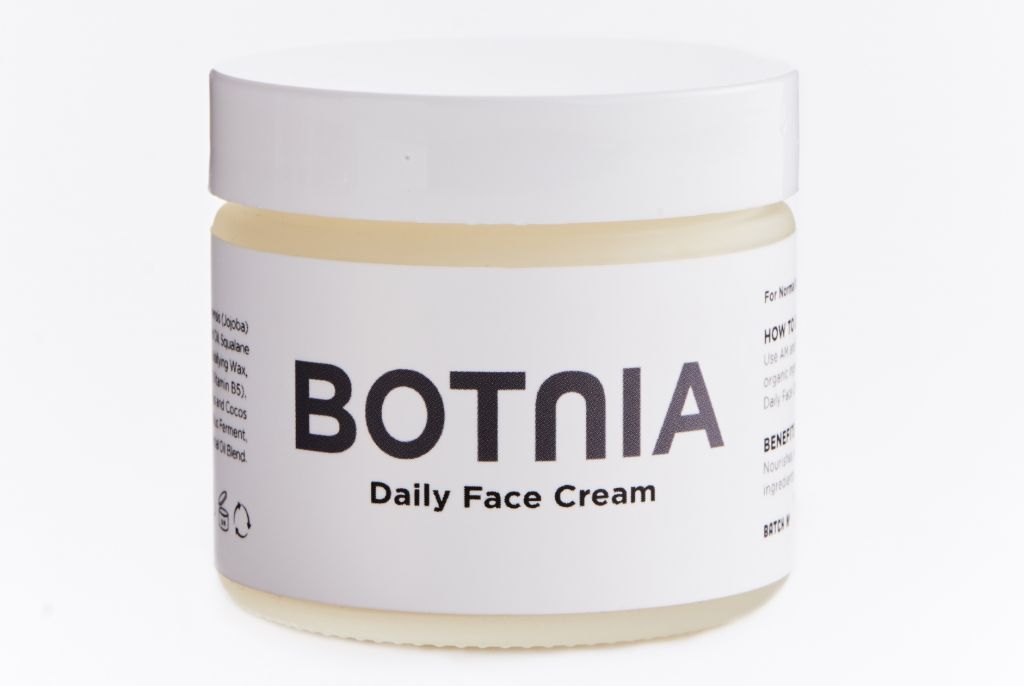 Where is Botnia available now outside of Skin Remedy?
We are in about 30 spas and retail establishments. We are hoping to take on 50 new spas this year and, every month, we want to take on around five new accounts. We have a very long wait list of spas that want to utilize Botnia, and I'm really excited about that. When you have a conscious business with ethical values brought into every element of it, though, you can't take on 50 accounts at once.
Amazon, yes or no?
Amazon is for the person who wants to private-label a product line and quickly get it out there. We have no place on Amazon, and we would quite frankly lose our business that we've worked so hard to get if we were to sell on Amazon.
What does scaling Botnia look like?
This year, we built the microfarm on our property, and we are working with local farmers. We have a greenhouse and tons of raised beds, and we have planted chamomile and calendula. We are working with Marin Roots, and they're growing chamomile, rose geranium and lavender for us. We are taking it one step at a time and trying to do as much as we can with what's available to us. We've self-funded everything. Ultimately, that's the smartest path forward for a business like this. Taking on outside investment and not proving your concept is scary, and it also sets you up for giving away what you have worked hard for. We are focused on slower growth over a long period of time.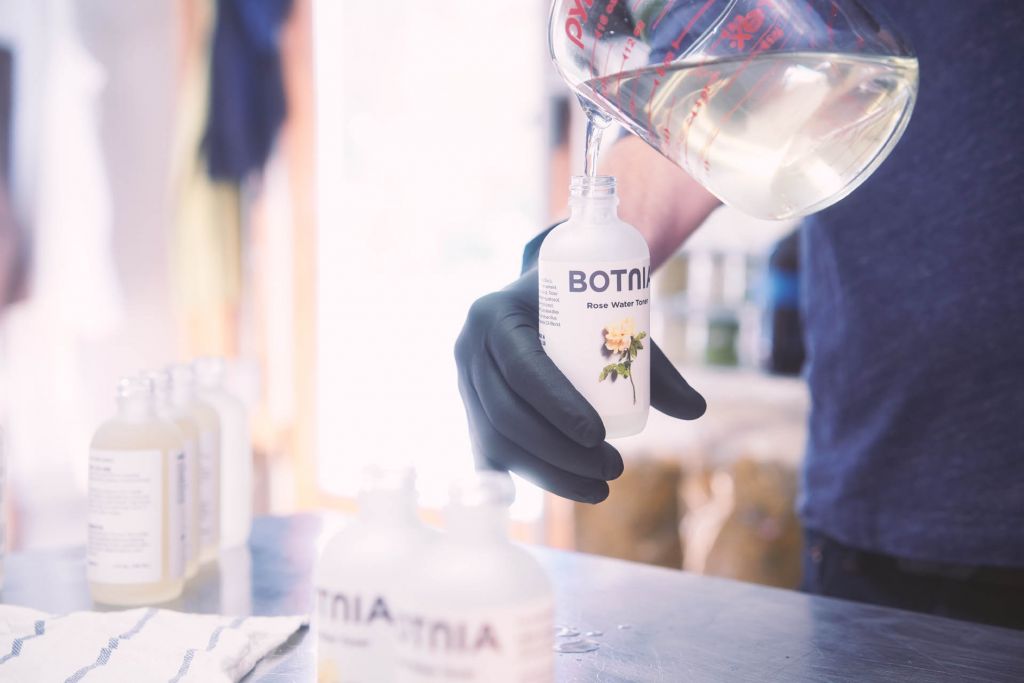 How do you bring customization to the spas you work with?
Our back bar is like a deconstructed facial. Every one of the services has to be built. Once you sign on as a Botnia aesthetician, you receive a slew of training from us directly, and we have a community we have built through our website that continues the education. The Botnia aestheticians talk to each other and swap notes. Really, what you are buying from us is the raw ingredients, and you are creating the facials in your studio according to the client needs.
Do you have stipulations for pricing and discounting?
You have to for brand integrity. We don't allow discounting of any kind. We also keep our prices reasonable because of that. We really want to help people, and you can't really help people if your face oil is $120. Yes, some people in the Bay Area can afford that, but we have accounts across the country with clients who can't afford those high prices. We try to keep that in mind. Our retail offerings are between $14 and $60.
Are spas embracing the clean beauty approach?
The tide has turned, and the consumer is driving it. They have cared about what goes into their body, and now they care about what goes on their body. It's an exciting time to be an aesthetician because we are really being pushed by consumers to think deeper about ingredients and what ingredients we choose to use on them. They are demanding natural and organic skincare.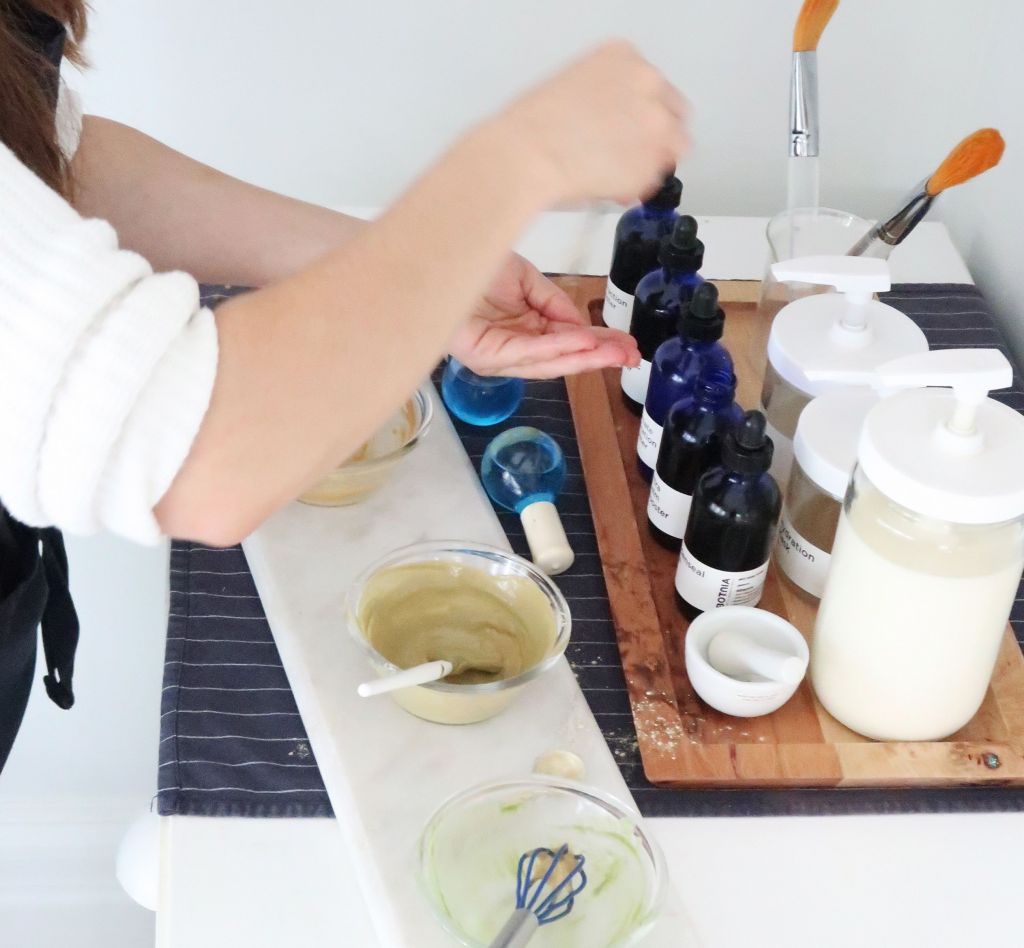 Do you believe aestheticians care about the product production process?
Yes, what separates us is the fact that we grow ingredients for our products. Look at Tata Harper. She's unbelievably successful and has become so because she has a farm. People want to know their money is going into a quality product.
Do you still spend time in the spa?
I work in the spa two days a week doing facials. It's really important that my hands are in the products every week to make sure the quality is exactly where it needs to be. I also need to be sure the products are effective. My clients are so amazing and kind. They allow me to bring in all these products to test. I created Botnia to use myself to give good facials. I would be so sad if I never got to use it. I love working in the treatment room. Those are like my days off, actually.
What's your take on the debate over essential oils?
Essential oils are unbelievably beautiful extracts from plants that are incredibly powerful, and you have to be very, very, very careful with them. They penetrate your cell walls, and they change DNA. They are dangerous if used improperly. We use a small amount of essential oils. I'm very conservative with them because I've seen how dermatoxic they can be. Any essential oil that goes into our products, I've read carefully over all the data sheets on it, and I use it at levels that aren't dermatoxic. Essential oils are utilized in the clean beauty space because of fears around fragrance. I love the movement toward understanding that just because a product doesn't smell like rose or jasmine doesn't mean it's not a good product. A lot of times we lead with our noses and forget the purpose of a product.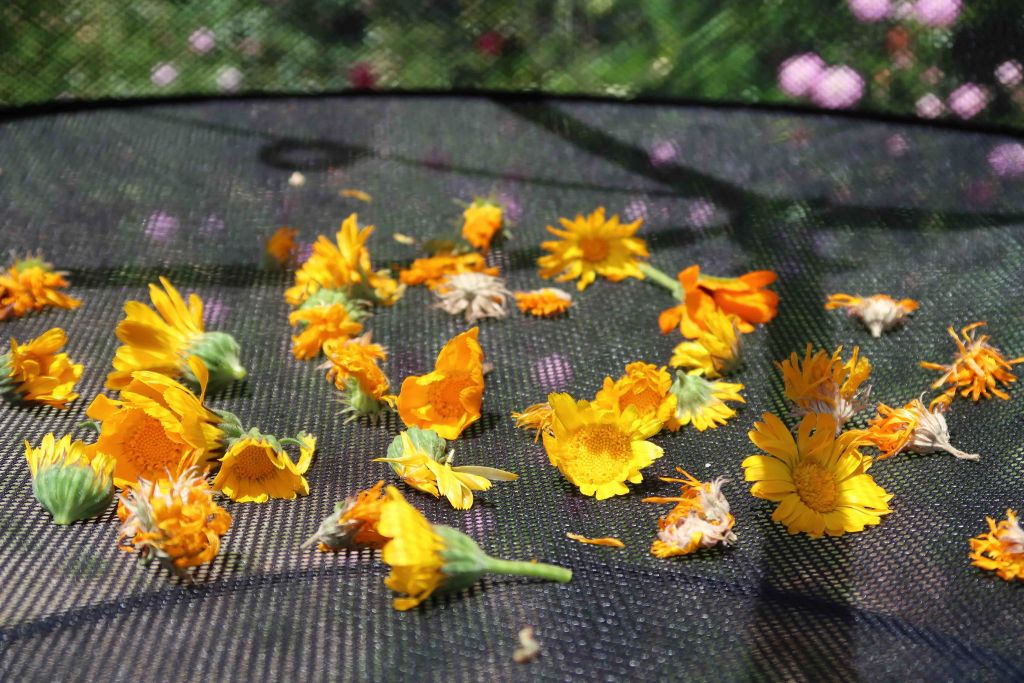 What other concerns do you see bubbling up in the clean beauty space?
Sourcing. People are going to start to ask, "Well, it might be organic, but is it organic from China or organic in that you know the farmer?" People really do care whether a product they are spending $80 on is organic.
What obstacles are you encountering as you attempt to grow Botnia?
The main obstacles are finding the right people to be brand ambassadors and getting the message out there. Media is very difficult, and it's something I'm not naturally good at. Press outreach has been challenging because you never know what the person is writing about, how to properly talk to them or whether to send a follow-up email if they aren't responding. There are so many intricate details involved, but I see the press as key to unlocking recognition in the marketplace.
How have you handled PR and marketing?
We have approached it similarly to how we approach our new accounts. We like to find someone and send them a personal email to see if we can make a connection. Once we have made a connection, we try to further that connection as much as we can and build a press community that way. We also love to send samples to get our products in their hands, so they can experience Botnia and get excited about the brand.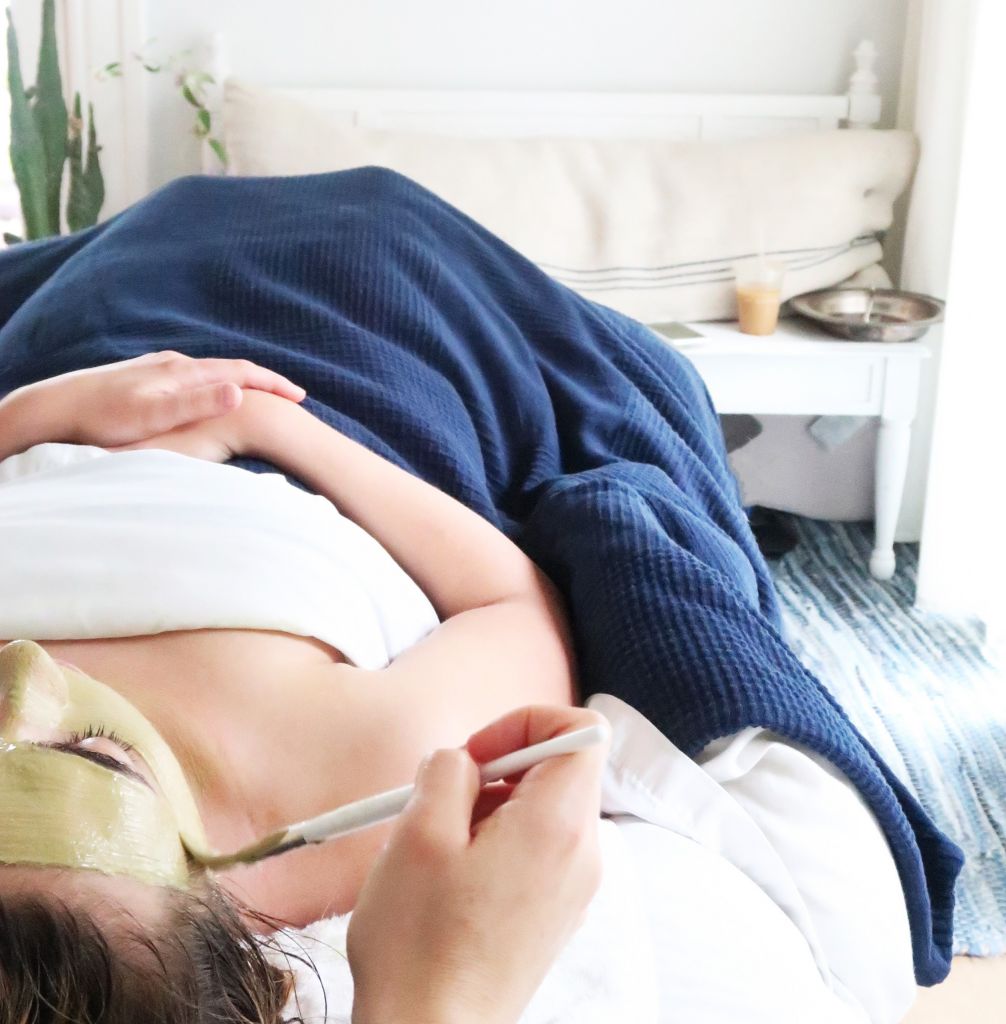 What about your social media strategy?
Instagram is definitely where the party's at. We don't do any paid advertising on Instagram. It's all organic. Any accounts that come to us to ask for Botnia, 100% of them have come through Instagram, which is pretty staggering. It allows people to interact directly with your brand. It's definitely something we do seven days a week. It takes a lot of planning and effort, and it's a solid chunk of my job. We have a marketing calendar and plan out what we are trying to communicate with the customers every month.
In images, we try to tell the full story. Some brands just tell the story of the product, but we have so many angles to talk about from our farming practices to giving facials to the accounts we take on. I try to keep it interesting so that, when someone finds our Instagram, they'll be super excited to learn as much as they can about our brand.
What is your long-term goal for Botnia?
I want people to see the name Botnia and associate it with the quality we are bringing forward. At the core of our company, we are building deep relationships with practitioners giving amazing services. Over time, I hope, in that community, we become the gold standard for treatments.