Breaking Down B Corp Certification With The Inkey List, Prose And Ursa Major
B Corp certification has become a badge of honor for beauty brands leveling up corporate responsibility and trying to distinguish themselves in a fast-moving industry. To understand why it's gained prominence in beauty and how to achieve it, Beauty Independent tapped
Helen Nwosu, VP of social impact at

Prose

, Emily Doyle, co-founder of

Ursa Major

, and Mark Curry and Colette Laxton, co-founders of

The Inkey List

, for an

In Conversation

webinar

last week to discuss the long road to getting certified as a B Corp and the advantages it offers brands.
B Corp Breakdown 
Overseen by the nonprofit B Lab, B Corp is a third-party certification that measures and scores a for-profit company's impact across multiple dimensions affecting people and the planet. Its evaluation focuses on five business areas: governance, community, environment, workers and customers. Each area is scored, and companies have to score at least 80 to become certified. To retain B Corp certification, they have to re-up every three years. 
"With B Corp, you're saying that a third party has come in and looked at your systems and said, 'Hey, you are in line with these requirements,'" says Nwosu. "It allows you to kind of look at yourself in the mirror and get a gut check on how you can do better in places. I think that's one of the benefits of having all this information in one place."
Brands have to provide honest and detailed information. In examining its workforce for B Corp certification, Prose documented its employees and their equity stakes, commutes, benefit packages, races and ethnicities. For the environmental component, ingredient sourcing, biodiversity and regenerative farming practices are among the matters explored. 
A public benefit corporation is different from a B Corp. A public benefit corporation's mission-driven values are mandated and protected by law. Prose and Ursa Major are both public benefit corporations and B Corp-certified. Nwosu explains, "I have to report our public good to our board of directors once a year. This legally mandates and protects our mission such that, when things are more challenging, we can't just prioritize profitability. We have to really incorporate our values into how the business is run." 
The B Corp Certification Process
Ursa Major's B Corp certification process took two years. Doyle describes it as eye-opening and grueling. The brand initially conducted an assessment over several months to ascertain a baseline score. After scoring below 80, Ursa Major went back to the drawing board, but faced challenges implementing changes that made a difference in the test's outcome. Doyle says, "We would make what I thought was a big, sweeping policy change, and we would get 0.1 points towards our score." 
The brand could easily demonstrate it had worthwhile employee and community policies in place, but it had difficulty accounting for the practices of third-party partners. Doyle says, "Even if we thought or knew our partners were doing the right thing, it wasn't ours to own, so we couldn't check that box." 
Following intense back-and-forth with B Lab guided in-house at Ursa Major by a single employee, the brand went for its final assessment in 2020 and achieved certification. In hindsight, Doyle believes the brand should've sought outside assistance for the process. At the time of its certification, the company had about 17 employees.
Doyle says, "It really makes you think, 'OK, how can we get better? How can we do more of this thing? How can we give more to our employees? How can we do more volunteerism and make it a mandate for the company? There are a ton of areas that we looked at where we reassessed and were pushed to do better."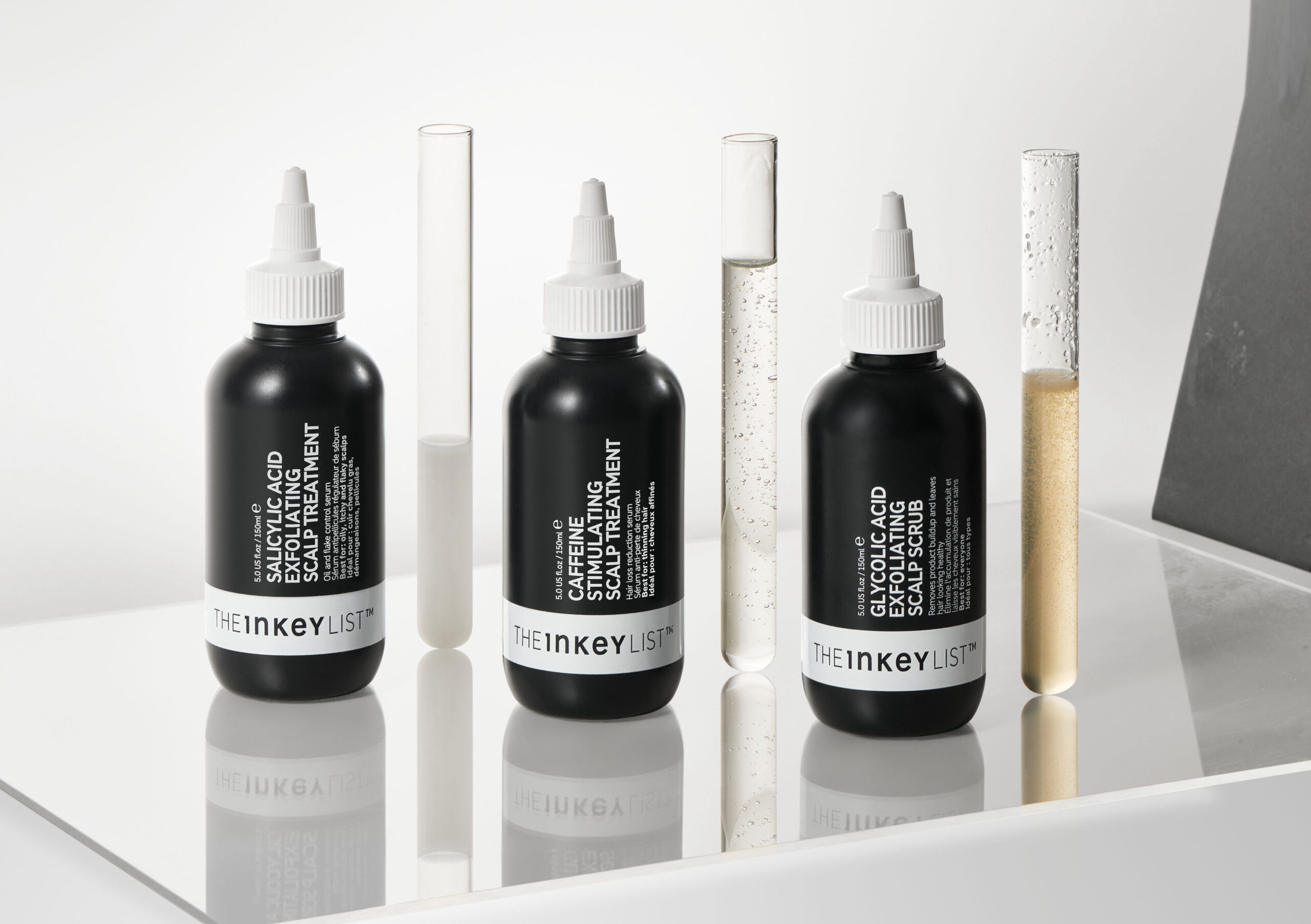 The Inkey List brought on an in-house social impact employee in 2020, who recommended it become B Corp-certified. Curry says, "We wanted to make sure that we had something external that we could hold ourselves to, a bar that was constantly moving." 
The brand kicked off the B Corp certification process in April 2021, and it took about 18 months for the brand to complete the process. It received an overall score of 82 to achieve certification. While the results were sobering, Laxton says they're fueling the company to further optimize its business practices with social and environmental responsibility in mind.
"There is nowhere to hide in terms of what our weak spots are now. This is just holding us to account every single day," she says. "Brands should know that having good intent is not enough when getting B Corp-certified. Your values have to be codified and implemented into policies to count in this process."
B Corp Certification Benefits 
Brands able to successfully navigate the tricky path to B Corp certification are investing in their future as modern savvy consumers are zeroing in on corporate values and how businesses shape people and the world around them. Certification also can help rally employees around ethics as the workplace moves beyond a simple punch-in/punch-out mentality. 
"The work environment has evolved to have this connection and this social aspect," says Nwosu. "I don't encourage work to be the-end-all-be-all for employees, and I want them to have a positive experience." 
Ursa Major's certification quickly and effectively illustrates its priorities to its customer base, says Doyle. In addition, it attracts forward-thinking investors who understand that the path to profitability involves building strong relationships with customers through transparency. Doyle says, "Savvy investors today actually want you to be a B Corp. They want you to have those values. They want you to be thinking about people, the planet, sustainability and the community."
At The Inkey List, Laxton underscores that B Corp certification shows consumers they don't have to compromise their values when buying affordable skincare. In the beauty industry, the certification allows the brand to enter The B Corp Beauty Coalition, a group of industry players united in the belief that profits and social responsibility don't have to be mutually exclusive. Started in early 2022, there are around 60 members of the coalition, including Prose, Ursa Major, Badger, The Body Shop, Koa + Roy, Elemis and Alleyoop. The Inkey List is joining soon. 
Curry said, "We're very, very excited to get into the nitty gritty and get to a place where we can become an even better company by being part of a community."