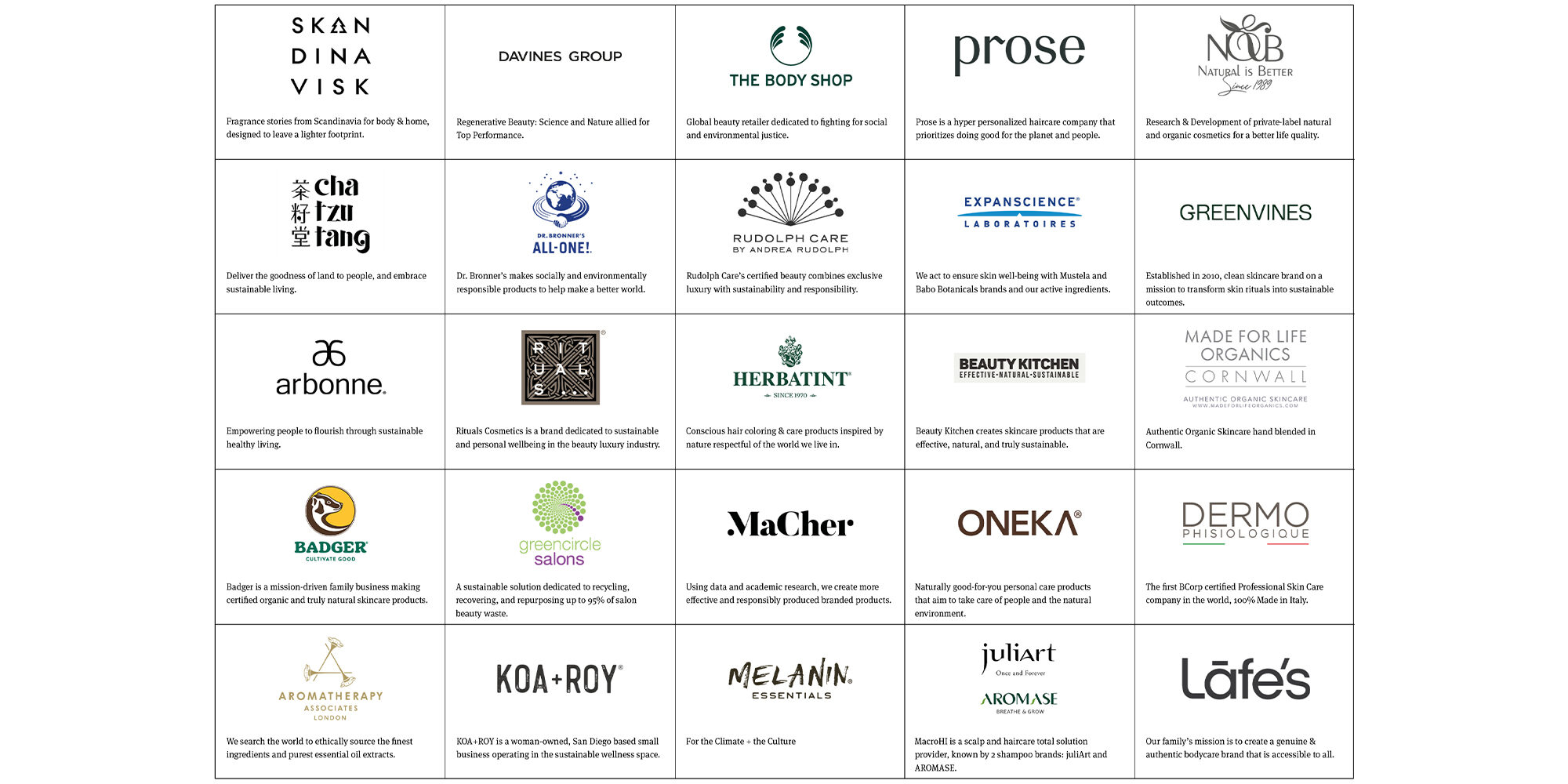 A New Coalition Of 27 Beauty Companies With B Corp Certification Will Work To Reduce The Beauty Industry's Environmental Footprint
It's impossible to protect the planet alone. That's why 27 beauty companies with B Corp certification have come together to start the B Corp Beauty Coalition to clarify and bolster the beauty industry's sustainability standards.
The brainchild of Paolo Braguzzi, formerly CEO of Davines Group, members of the coalition spanning big and small behind-the-scenes and consumer-facing companies across eight countries and three continents include The Body Shop, MaCher, Badger, Rituals, Melanin Essentials, Aromatherapy Associates, Beauty Kitchen, Prose, Dr. Bronner's, Arbonne and Skandinavisk. They plan to assemble into working groups around three topics—ingredient sourcing, logistics and packaging—with the goal of issuing public reports on practices that could assist beauty businesses with diminishing their effects on the earth, implementing the practices and publishing outcomes.
"As certified B Corporations meeting the highest standards of social and environmental impact, we have become increasingly uncomfortable with the social and environmental footprint of the beauty industry and concluded our respective solo efforts to enable positive change can be enhanced through a partnership of mutual commitment," explains Davide Bollati, president of Davines and founding member of the B Corp Beauty Coalition, in a statement. "So, we have decided to form a coalition to leverage our combined strengths and deliver tangible benefits to beauty customers, communities, and the planet we share."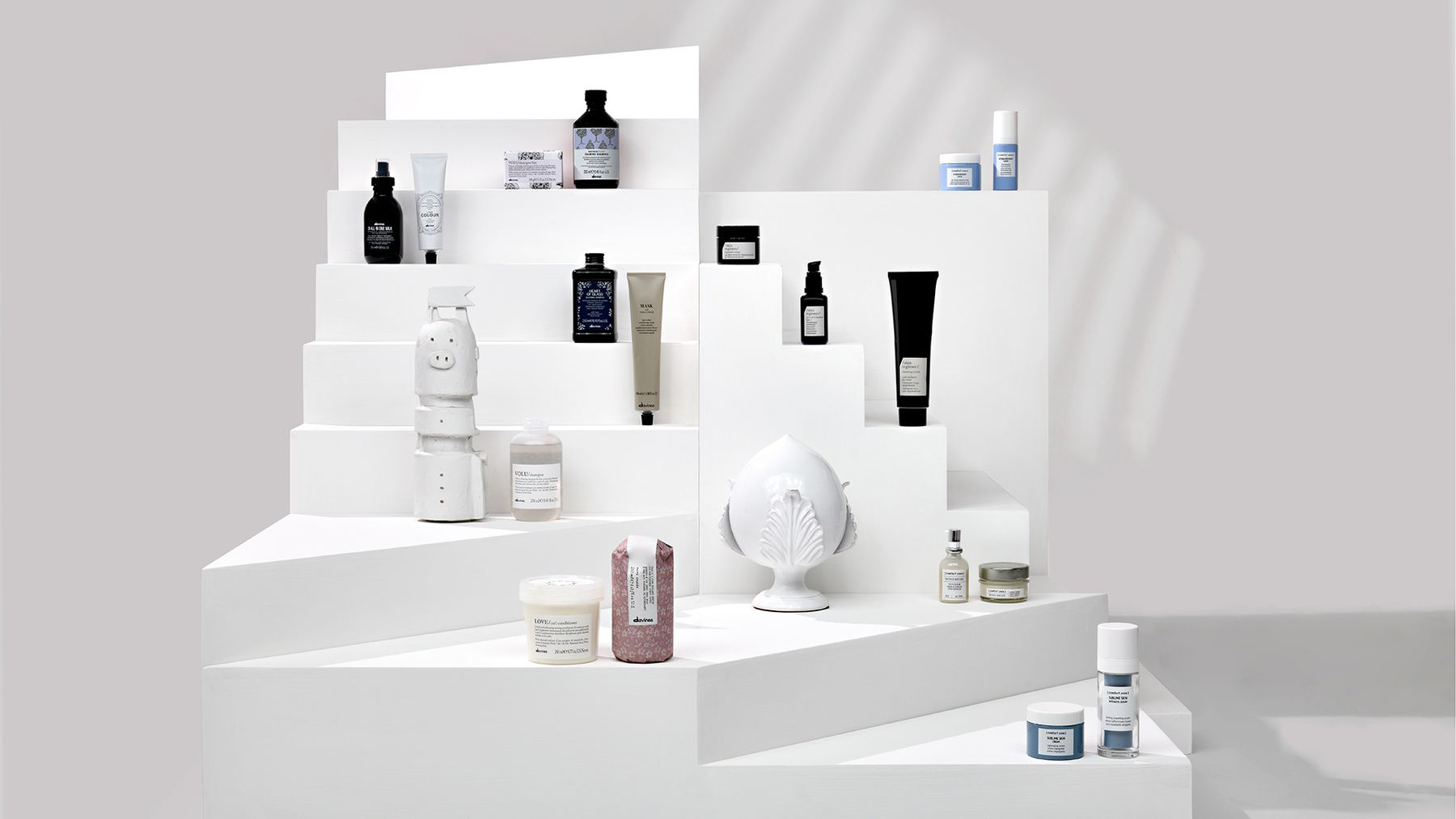 Overseen by the nonprofit B Lab, B Corp certification validates that a business is transparently hitting a high bar for social, environmental, organizational, supply chain, employee benefit and charitable performance. Not guided by B Lab, companies with B Corp certification have been teaming up to advocate for various causes and industries. There are 100-plus beauty companies with B Corp certification. Shaun Russell, founder of Skandinavisk and another founding member of the B Corp Beauty Coalition, anticipates the coalition will grow as more of them enter it. There's no fee for membership.
"It is so heartening to see these visionary B Corps joining forces to create the B Corp Beauty Coalition and to share their knowledge and best practices with one another and the world," says Kara Peck, senior director of strategy and partnerships for B Lab US/Canada, in a statement. "With the business sector uniquely culpable for much of the negative impacts of climate change and the systemic inequities we face today, this type of innovative collaboration is exactly what the world needs from business. The work of the coalition is going to greatly accelerate the beauty and personal care industry's—and our economy's—shift to a just, regenerative, zero-carbon future."
On top of the topics the working groups will tackle, Russell, who has been communicating publicly on behalf of the B Corp Beauty Coalition, mentions the group will strive to increase consumer awareness of B Corp certification in the beauty world and provide coherent messaging on the sustainability practices it will push for. Unlike the marketing descriptors "clean beauty," "conscious beauty," or "green beauty," he underscores B Corp certification has verifiable criteria.
"The work of the coalition is going to greatly accelerate the beauty and personal care industry's—and our economy's—shift to a just, regenerative, zero-carbon future."
"We want to avoid the greenwashing and the misinformation that can characterize this industry," says Russell. "As a consequence, there's a role that we believe we have to share our initiative with end customers and to make it easy for them to decipher a signal that they can lean toward because it's based on something tangible." He adds, "The fact that we have companies—competitors if you will—openly working together to improve certain areas and share best practices is quite groundbreaking."
While it remains atypical for competitors to collaborate, it's becoming increasingly common as beauty companies wake up to the enormity of the global climate crisis. L'Oréal, Henkel, Natura, Unilever and LVMH Moët Hennessy Louis Vuitton are jointly developing an industry-wide environmental impact assessment and scoring system for cosmetics products. Last year, Versed Skincare reeled in some 100 beauty brands for a social media call to action dubbed CodeRed4Climate.
At B Corp Beauty Coalition, Russell forecasts the working groups will submit reports on ingredient sourcing, packaging and logistics by the spring to a steering committee of the group that will advise on next steps. The working groups will operate on a consensus basis, and each participant will have an equal vote in order to the level playing field between big and small companies.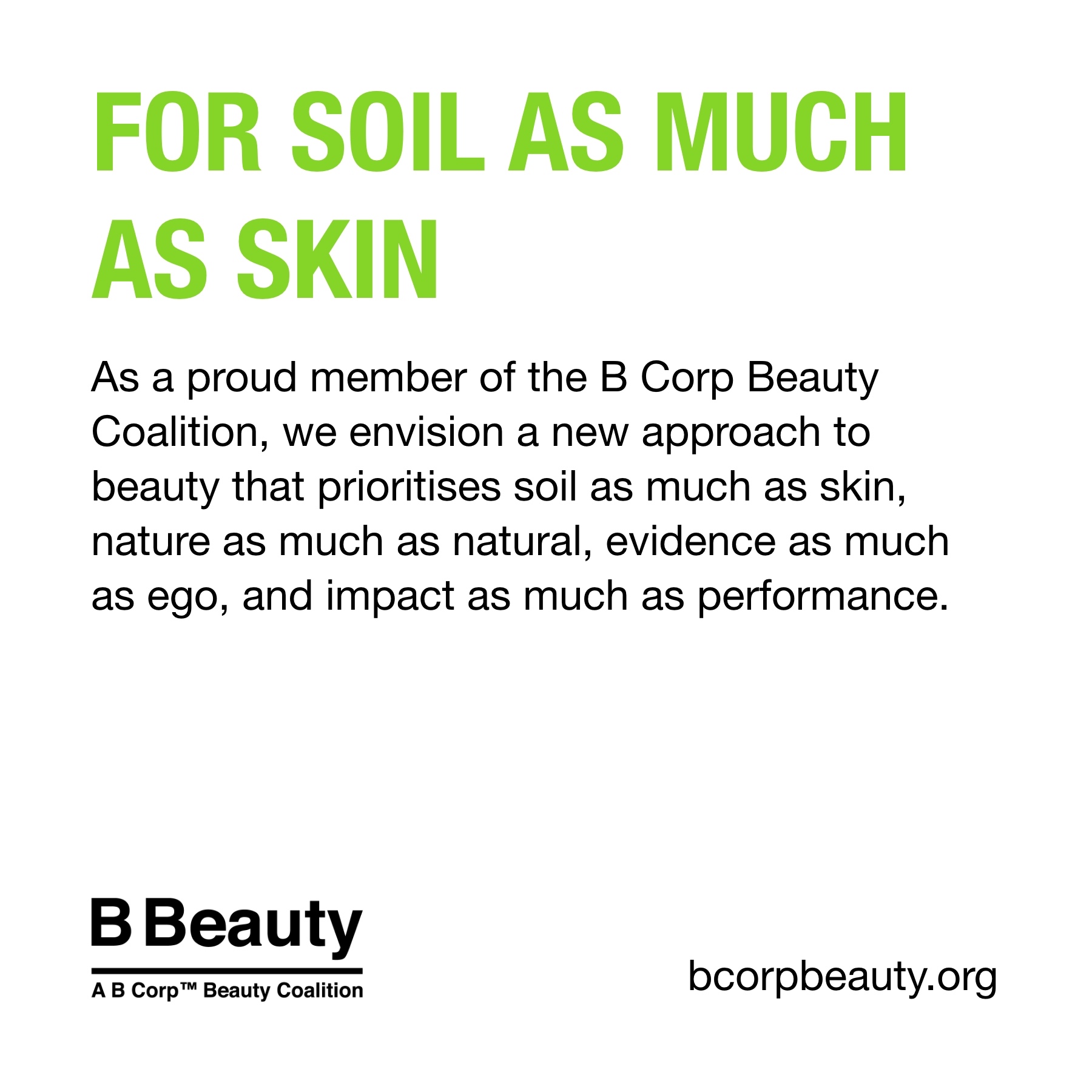 There are more than 4,000 B Corp-certified companies globally. Launched in 2013, Skandinavisk obtained B Corp certification in 2019. Russell indicates the process, which begins with an assessment containing around 200 questions, encouraged him to think about ways his brand could do better. "There's a tremendous difference between how good you think you are and how you act," he says. "That gap that we all have as humans and businesses was too wide and uncomfortably so."
Reformulation and repackaging wasn't mandated by the B Corp process, but Russell opted to pursue them as a result of the deep dive he took into his brand during the process. For formulas, Skandinavisk moved from palm oil to Swedish rapeseed oil cultivated renewably 50 kilometers from where it's based in Copenhagen and amplified organic content. For packaging, it moved from virgin plastic to bioplastic.
Russell suggests that companies that have been through B Corp process often understand that the changes required to help people and the planet aren't limited to what they're doing. "The great thing about the B Corp movement is you don't see other companies as competitors, you see them as fellow travelers, so there's an inclination to work together to improve specific areas. I think the B Corp Beauty Coalition was a natural obvious gap within the movement," he says. "Very simply, our vision is to deliver beauty for good, good in the broadest sense with a particular focus on the environmental impact that we leave, but also in order to try to influence the industry as a whole."