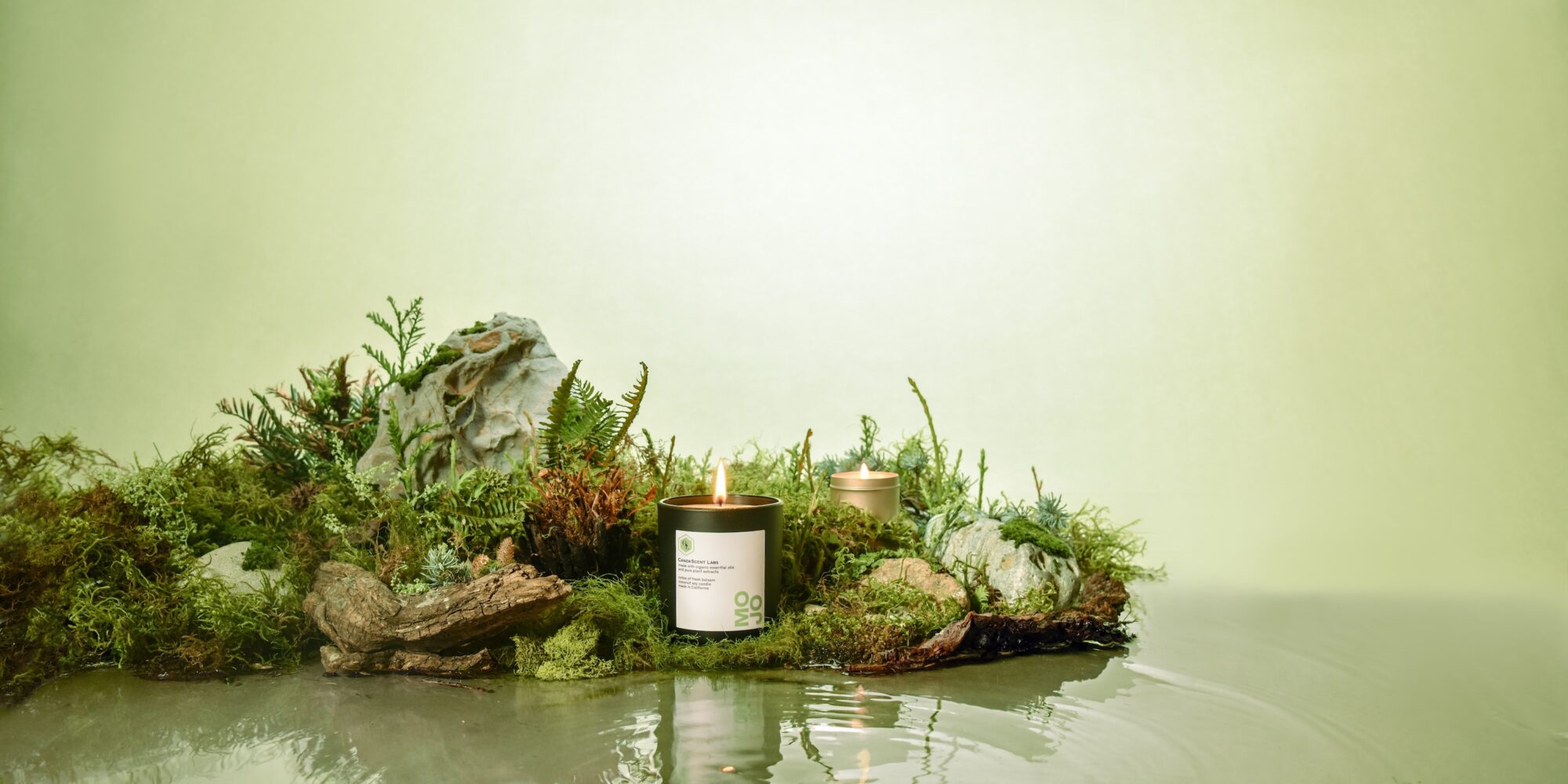 The Candle Care Business Heats Up For Candle Brands
KEY TAKEAWAYS
Over the pandemic, candle sales have soared as consumers incorporated candles into their at-home self-care routines.
Premium candle companies have begun talking more about proper candle care, practices that can increase the life of a candle and help it burn optimally.
Many companies have begun selling candle care tool sets, including wick trimmers, dippers and snuffers to make candle care as easy as possible for consumers.
Blowing out the candles on birthday cakes has fallen out of favor amid the pandemic, but did you know that the pricey Diptyque Baies collection candle shouldn't be blown out either, albeit for a different reason?
True candle connoisseurs use a candle snuffer or wick dipper, not to mention a wick trimmer to snip any splayed or darkened tips off a wick before lighting it. Welcome to the intricate world of candle care.  
Dedicated candle care tools aren't a new concept. Candle snuffers, otherwise known as douters, have been around for hundreds of years. However, over the past two years, as candles have become integral components of consumers' at-home practices, there's been a heightened focus on how to get the most out of the premium and perfumed objets d'art. Brands have become educators on the art of candle maintenance, and many consumers have discovered their candle hygiene is lacking.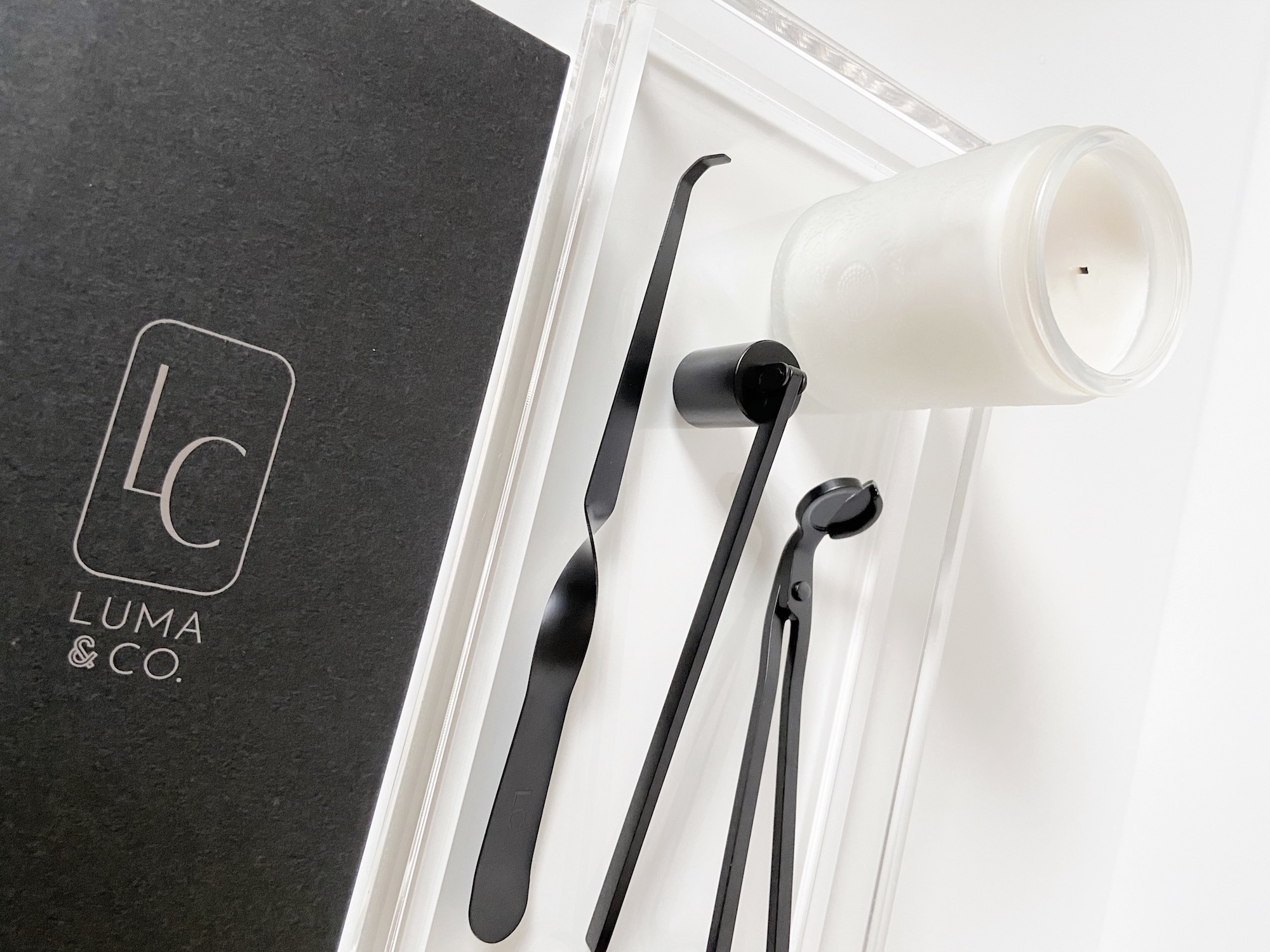 What are the fundamentals of candle care? According to Veronique Lee, founder of terpene-infused functional candle brand CandaScent Labs, upon first lighting a candle, consumers should allow the surface of the candle to liquify across the top and burn for up to four hours. She explains, "It's from this warm pool of wax that the aroma and benefits of the therapeutic grade organic essential oils and pure plant extracts are diffused." Lee continues that the process enables candles to burn to their fullest potential and avoids tunneling, a sure sign of poor candle upkeep. Tunneling occurs when a lit candle melts through the center and doesn't melt the surrounding wax.
Candle companies universally agree that candles shouldn't be blown out. Lee emphasizes the common method of extinguishing a candle produces undesirable smoke and soot. "You're putting soot in the air, and you're breathing it in. No one wants that," she warns. For extinguishing a candle, a snuffer or wick dipper, which is a thin piece of metal with a bend, should be employed. The wick dipper briefly submerges the lit wick into the wax to safely put out the flame.
Lee prefers the wick-dipping technique and calls the wick dipper her "favorite tool." She says, "A wick dipper is great because you can dip your wick into the flame and extinguish it, but also you can also use it to recenter your wick [in the middle of the candle to avoid tunneling], so it serves two purposes." After extinguishing the flame, the wick is supposed to be centered and upright in the melted wax. Wick trimmings that may have fallen into the wax should be removed with a dipper. When the wax has cooled, the lid should be put back on top to help retain the aroma of the candle.
Trimming the wick with a wick trimmer, a scissors-like implement, to an eighth of an inch in length before relighting avoids over combustion, facilitates the cleanest burn and prolongs the lifespan of the candle. "I love the wick trimmer because you can trim your wick so that you're not burning the carbon buildup that's on the ends of your wick," says Lee. "The wick is so essential to the way a candle burns. We do a lot of testing, and there's a whole bunch of factors that go into a really nice, beautiful, clean burn, and one of them is treating your wick in the correct way." When only a quarter inch of wax remains in the vessel, it's time to say goodbye. CandaScent sells drop-in wax refills of its five scents for $52 each, and offers consumers ideas for reusing the candle containers, which are made to be upcycled, on its website.
Boy Smells co-founder Matthew Herman isn't surprised candle care has become a hot topic. His profitable brand, known for its collection of fun and stylish candles sold at Nordstrom, Space NK and Standard Dose, has registered a 450% increase in direct-to-consumer sales since 2019. Around 85% of Boy Smells' sales comes from candles. They retail for $32 to about $80.
"People want to take a deeper dive for the ultimate candle experience. Learning to prioritize caring for our own objects and intimate spaces has become a reflection of your own self-value," says Herman. "Candles have been a part of this shift in how we relate to self-care and home. Taking the proper steps to care for your candles is fundamental to maximizing their lifespan and the quality of their burn."
Boy Smells sells a black metal Candle Care Tool Set, complete with a wick dipper, trimmer, snuffer and oval tray, for $58. Standard Dose has picked up the set. "Candles won't self-care themselves," says Herman. "To get the most out of your burn, they need a little attention. The enthusiasm for candles and candle care has taken us by surprise—and we are more than happy to feed the need with our sleekly designed tool set."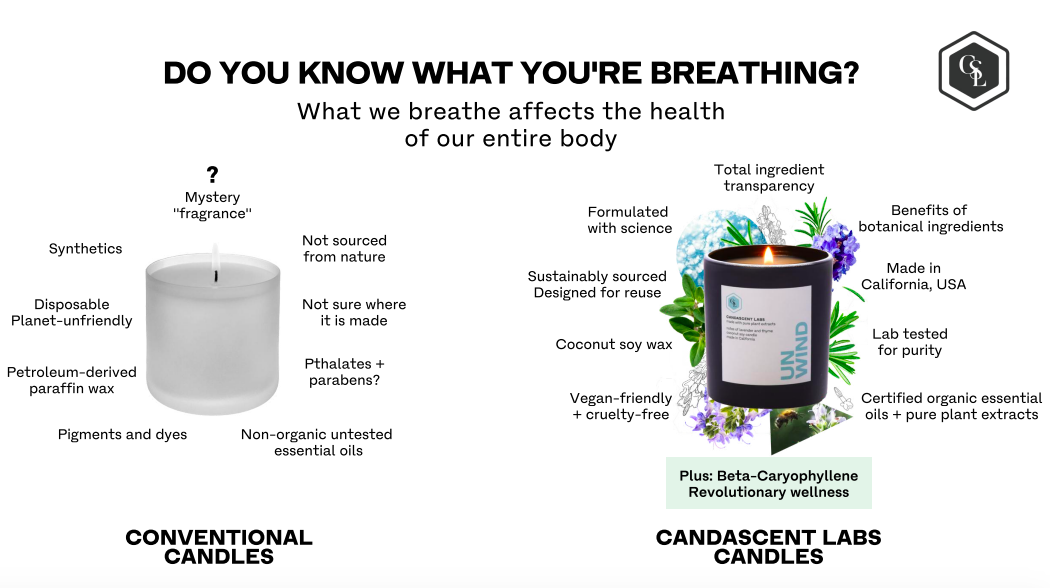 Boy Smells is one of several candle brands with pages on their websites dedicated to candle care. Others include Luma & Co, Spoken Flame, The Candle Marketplace and CandaScent. Luma & Co sells a tool set, sans tray, for $36.95. Content creator turned entrepreneur Jackie Aina, who launched her candle brand Forvr Mood in August 2020, demonstrates wick dipper, trimmer and snuffer use in an Instagram Reel on her self-care account @lavishlyjackie. "The next time you're tempted to blow out your candles, remember tools do exist for a reason," she says. Forvr Mood has a page dedicated to candle care on its site.
Skeptics may accuse candle brands of shilling superfluous wares, but they stress good candle and wick care, coupled with quality candle ingredients, leads to better air quality, although the effects of candle burning on the air and human health are debated. "All of our fragrances are formulated clean. Upholding the highest standards of quality is very important to our entire team," says Herman. "The tools used to maintain them are equally important…The snuffer is the ultimate smoke reducer when extinguishing, and the tray makes the perfect surface protector when burning."
CandaScent views its candles as not merely candles, but multipurpose "olfactory wellness" products, says Lee. The brand's botanical-based scents are chosen to elevate mood, reduce stress and improve brain activity. CandaScent's candles retail for $68, and its candle care tool set with three tools to care for the olfactory wellness product sells for $48. The $10 dipper, $25 trimmer and $25 snuffer can be bought a la carte.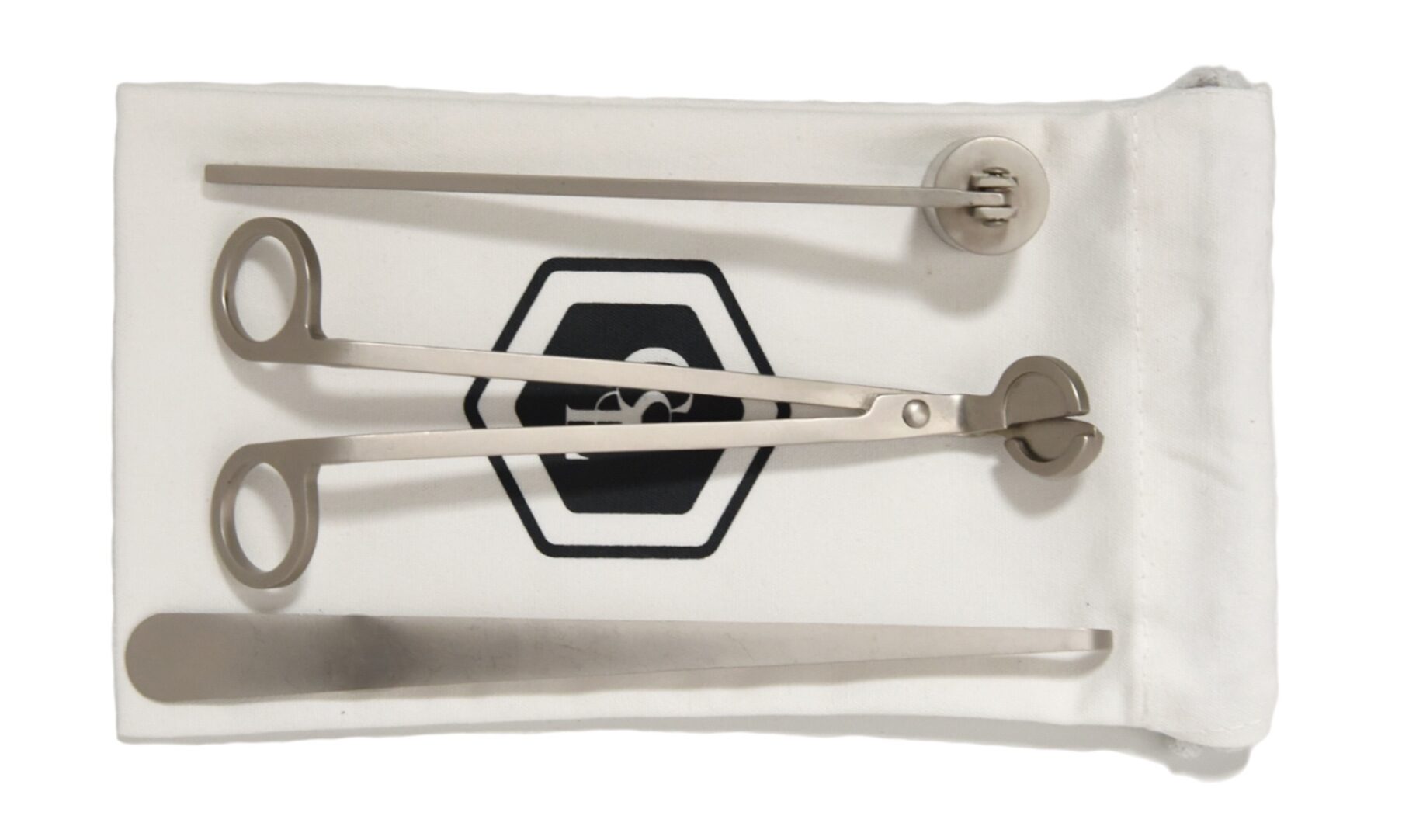 The candle business, encompassing associated tools, isn't going anywhere. Grand View Research forecasts the global candle market will advance at a compound annual growth rate of 8.4% to reach $6.06 billion by 2025. Beauty retailers have certainly taken notice and have stocked up on candles, particularly for gifting. CandaScent is launching at luxury specialty retailer Cos Bar as its first national partner.
Cos Bar CEO Oliver Garfield reports that the retailer's 2021 candle sales were up 37% over 2019. Especially in early 2020, Cos Bar saw a jump in candle sales as clients were purchasing the items for their homes as the pandemic hit the United States. Currently, Cos Bar sells candles from Bastide, Nomad Noe, Nest and Jo Malone, among other brands. He sees CandaScent as more than a luxury home fragrance offering. 
"We believe the trend of multipurpose products and simplification is going to continue, and perhaps pick up meaningful momentum this year," says Garfield. "Within candles, we saw Nest's launch of Wild Mint & Eucalyptus perform very well for us. CandaScent is a brand with a clear dual purpose of wellness and the warming ambiance one would expect from a candle. The packaging is beautiful, and we also like the simplicity of the messaging." 
Lee describes a candle as akin to "a little fireplace in your home" and believes the ritual of candle care can be part of self-care. "Part of our brand is taking care of what you have and taking care of yourself. When you care for something, it makes it that much more special," she says. "I feel the same way about candles. When you take care of them, they burn beautifully. They burn optimally, the aroma comes from the pool of wax. That's the key to it all."