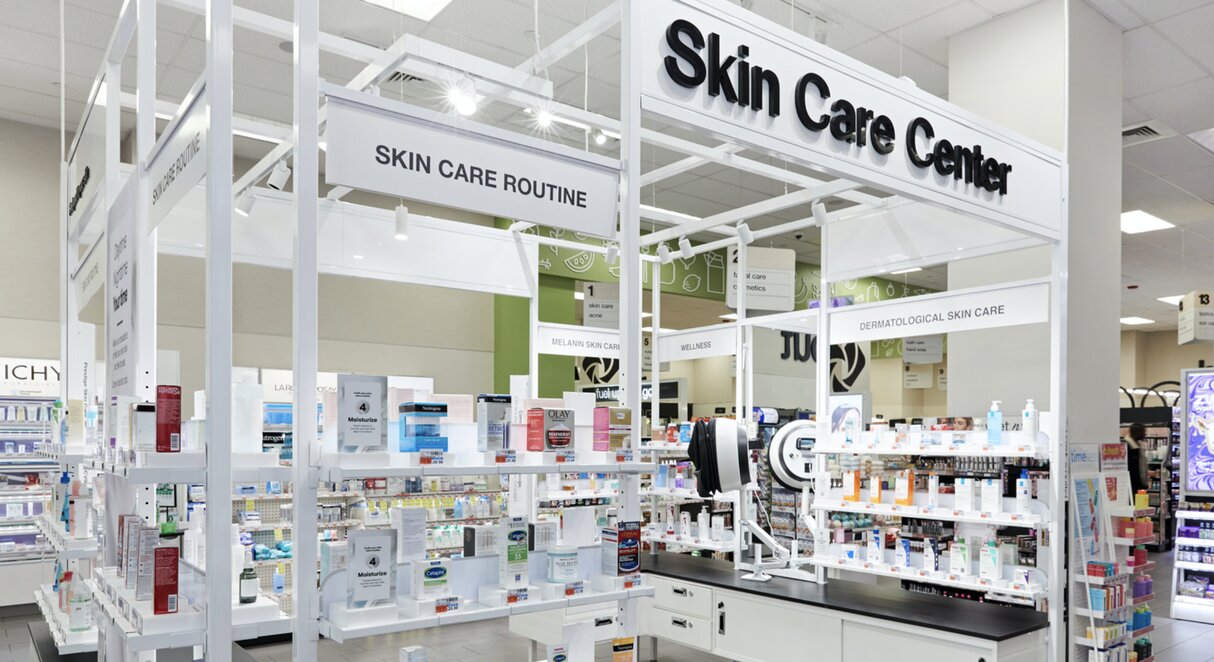 As Consumers Trade Down, CVS Trades Up With Premium Skincare
CVS is the latest mass-market chain to add a splash of class. 
The drugstore company has unveiled Skin Care Center, a new shop-in-shop it's trialing in three locations—New York City, the Los Angeles neighborhood Woodland Hills, Calif., and the East Bay city Walnut Creek, Calif.—that elevates the skincare shopping experience for its patrons with products and education commonly found in prestige retail destinations. At the shop-in-shop, they can receive a skin analysis with an LED diagnostic tool and beauty consultations from licensed aestheticians. L'Oréal is training the aestheticians and supplying the skin analysis technology harnessing the capabilities of ModiFace, the augmented reality and artificial intelligence specialist it acquired in 2018. 
CVS's Skin Care Center arrives as channel blurring has become pervasive in the United States beauty industry as mass retailers strike multiyear partnerships with prestige beauty players. Ulta Beauty's, Kohl's' deals with Target, Sephora and Space NK are models of the genre. Inked in 2020, Ulta's partnership with Target and Sephora's partnership with Kohl's so far appear to be demonstrating that mass-class retail ventures resonate with contemporary consumers. Walmart's tie-in with Space NK just went live in the spring.
"We believe the CVS shopper is primed and ready for this new experience in-store," says Divya Gugnani, co-founder and CEO of Wander Beauty, a rare makeup brand in the Skin Care Center selection. "The trend for clean and customized beauty is constantly evolving as consumers continue to educate themselves and find new ways to navigate through their personal skin health solutions."
Paul Deacon, CMO at Volition, a skincare brand joining Wander Beauty in the selection, says, "Our partnership allows the CVS skincare shopper to be exposed to an independent brand like Volition, which offers such innovative formulas, many first-to-market ingredients, and a more unique product development process than they are most likely used to seeing at CVS." 
Together with Wander Beauty and Volition, Blume is making its CVS debut in the Skin Care Center product assortment. The indie brands share space in it with a roster of established and emerging prestige and mass brands like Olay, L'Oréal, CeraVe, La Roche Posay, Coola, Pixi, Mele, Neutrogena, Garnier, Cetaphil and Rael. Combined with topical skincare, the assortment incorporates supplements from Goli, The Good Patch, Sun Bum and Vital Proteins. The shop-in-shops feature mobile self-purchase, custom samples, product testing, and signage on skincare matters such as sunscreen, acne scarring and puffiness.
"In assessing what brands the Skin Care Center will offer, we wanted to go slow and test the exploration of prestige. While our customers might not be as familiar with some of these brands, it provides an opportunity to drive discovery. We also wanted to include brands with accessible price points that offer proven efficacy and strong clinical support," says Andrea Harrison, VP of merchandising, beauty and personal care at CVS. "We'll see how our customers react and then continue to bring in additional future partners."
Predating the Skin Care Center, CVS has been shaking up its stores to double down on healthcare and omnichannel strategies. Roughly 10% of its 9,000-plus brick-and-mortar network is due to close over the next three years as primary care service centers and enhanced so-called HealthHub locations are inserted into its store fleet. HealthHub locations boast dietician services and yoga spaces. In an omnichannel push, the company has allocated $3 billion to improve digital efforts. 
"CVS has always been an innovator in both its assortment as well as its experience," says Jonathan Greenway, global leader of the consumer products practice at consulting firm AlixPartners. "It's always been a strategy of theirs to really lead by bringing new brands and new experiences to their consumers." 
Greenway believes CVS's three-unit pilot will enable CVS to gather learnings from a targeted consumer set. "This is a great strategy going after consumers who understand these brands and may already know them or value them," he says. "These consumers will also value the experience and the education that comes from dealing with a licensed esthetician or a beauty advisor."
Alex Perez-Tenessa, founder and CEO of Trendio, a livestreaming app that's hitting the market soon, and former VP of beauty and personal care at CVS, describes the Skin Care Center as a "spot-on" move for CVS. "It's a place where they can add a distinctive value," he says. "There is a space which is relevant for the pharmacy channel around high-quality clinical and high-efficacy science-based skincare. That's the angle where the pharmacy channel can really play and make a difference and by which it can premiumize its beauty offering." 
The Skin Care Center isn't CVS's first beauty shop-in-shop nor is it the retailer's prestige beauty premiere. In 2019, it introduced BeautyIRL, a concept pairing a mass-and-class product assortment with services, in a four-location pilot. BeautyIRL contains expanded offerings from mass and drugstore mainstays like Cover Girl and Maybelline as well as K-Beauty darlings Peripera and Creme Shop, and under-the-radar indie brands Storybook Cosmetics and Karity. Beauty services authority GlamSquad handles blowouts and makeup refreshes. BeautyIRL has scaled slowly to 160 current locations. Five more will open by the end of the year, according to Harrison.
Perez-Tenessa says, "BeautyIRL stores came out of a desire to bring a premium high-service type of store to life for the top CVS stores, but there's only so many stores that can actually support a premium positioning with the premium experience in a CVS or Walgreens." 
CVS's prestige beauty history stretches back further than BeautyIRL. In 2008, it launched upscale Beauty 360 stores adjacent to regular CVS stores with a blend of prestige and mass brands. Four years later, the drugstore company ended the Beauty 360 experiment by shutting down its 25 locations. Perez-Tenessa says Beauty 360 wasn't scalable, "was expensive and the brands didn't ultimately come." 
A smattering of other prestige beauty forays followed. Perez-Tenessa suggests the most successful previous prestige beauty effort centered on European clinical-oriented skincare brands such as Dr. Hauschka, La Roche Posay and Vichy in what CVS referred to as "healthy skincare centers." "We would put them in a space that was usually in the aisle, but was very much elevated," he says. "The brands were very clinical and very health-oriented, but still in line with the CVS strategy. This worked really well. The products were great. It was great for the customer at the right price points and the experience was very scalable." 
Perez-Tenessa elaborates, "What CVS is doing now with the Skin Care Center is taking that healthy skincare initiative, blowing it up and making it even bigger. That's very exciting." He underscores, "This is about channel definition and further differentiation, if anything. I think that there's a mass channel like Walmart and Target. There's a premium channel, and then there is a clinical and health-oriented channel. The latter is where CVS needs to be, and the brands that play in there have to come with that sort of guarantee and positioning."
Greenway asserts the mix of products and services CVS has at the Skin Care Center could give it a high-touch advantage over mass retailers or grocery stores that simply plop prestige products on shelf and expect them to sell. "Consumers are used to interacting with a pharmacist for consultation and advice in a setting like CVS, which is different from a mass merchant," he says. "Plus, if the products are truly prestige, with a higher price point, delivering a higher benefit, the consumer expects that to come along with some education and guidance."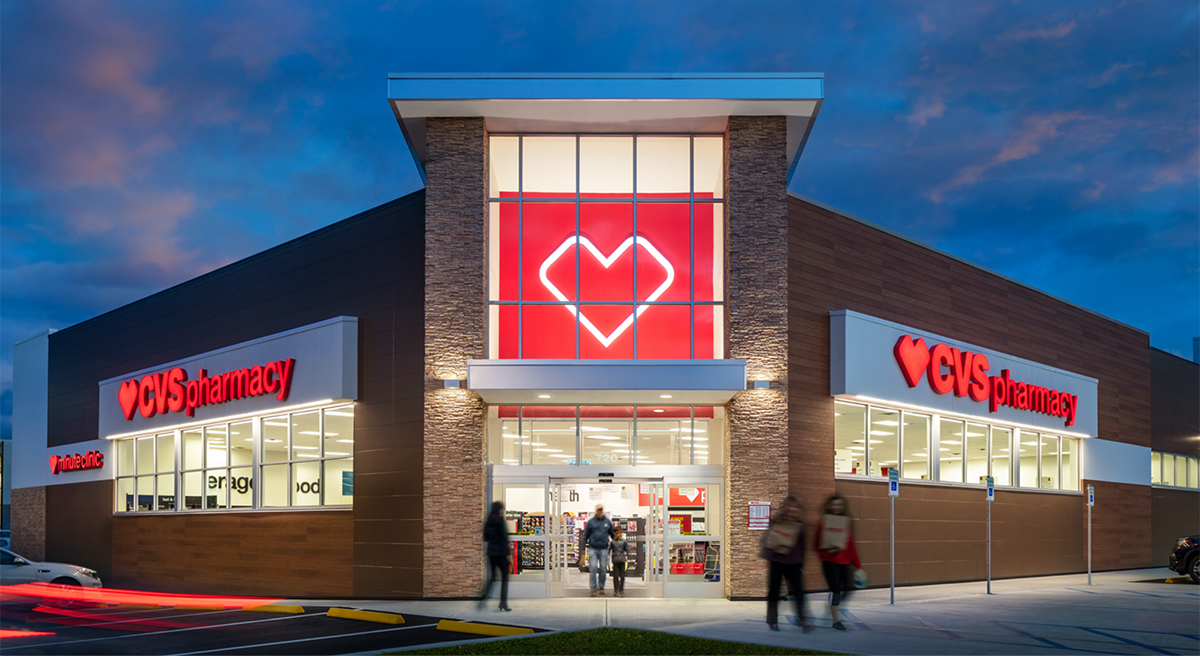 The Skin Care Center's positioning could be propitious for CVS if consumers trade down at the beauty aisle. Walmart has noticed its shoppers trading down in certain categories, particularly grocery, as a result of towering inflation. "It's quite often that store traffic at prestige goes down during challenging times, but, at a place like CVS, it goes up," says Greenway. "If consumers can buy similar products at a lower price there, that's great. So, for CVS, it's trading the consumer up, but for the consumer, it's trading down." 
Bad economy or not, Perez-Tenessa indicates the indie brands tapped by CVS for the Skin Care Center—and generally—aren't about driving sales. In recent years, CVS has welcomed indie brands like Asutra, Unsun Cosmetics, Semaine, The Seaweed Bath Co. and CurlDaze. "The role they play is to show the customers that there's innovation, that there's new things, that there's curation, and that you can find cool brands at a place like CVS," says Perez-Tenessa. "Also, they signal to other brands that being in CVS can work and customers will respond." 
The jury is obviously still out on the Skin Care Center, but, if it succeeds, it will be a bright spot in an otherwise dim record for mass-class mashups at American drugstores. There's the aforementioned Beauty 360 at CVS, and rival chain Walgreens' partnership with Birchbox. Initially in 11 locations, the partnership that planted brands from Birchbox's subscription boxes in Walgreens assortments extended via pop-ups to 500 locations for the 2019 holiday season before the partnership fizzled and struggling Birchbox was acquired for a paltry $45 million last year.
The Walgreens-Birchbox partnership wasn't well-thought-out or a stellar sales producer, according to an executive at a brand carried in its assortment. "It wasn't bad, it was just so small it wasn't worth putting anything behind it," says the executive. "It seemed like they were half-hearted about that initiative or perhaps it didn't get enough buy-in from their senior management. It felt more like a press gimmick than an actual strategy shift." 
The Skin Care Center is more aligned with CVS's core healthcare proposition, but it will still face challenges. Building the experience to be meaningful to the pharmacy chain's bottom line could present problems. CVS needs to be able to roll out the format to at least 1,000 stores in order to achieve proof of concept, figures Perez-Tenessa.
Greenway points out staffing could be an issue for the Skin Care Center."The expertise of the beauty advisor that's required to execute a concept like this is much higher than a traditional CVS beauty advisor," he says. "Being able to find those people and take them away from a more traditional prestige store will take effort and money on CVS's part."
Perez-Tenessa says, "This will be about the experience between the selection of brands and the services and providing something that only a healthcare provider can give you. That's the 'win' with this Skin Care Center proposition, in my opinion. It's what drugstores in the U.S. should be doing. They should become more health-oriented centers, and I think CVS leads the way in that transformation."