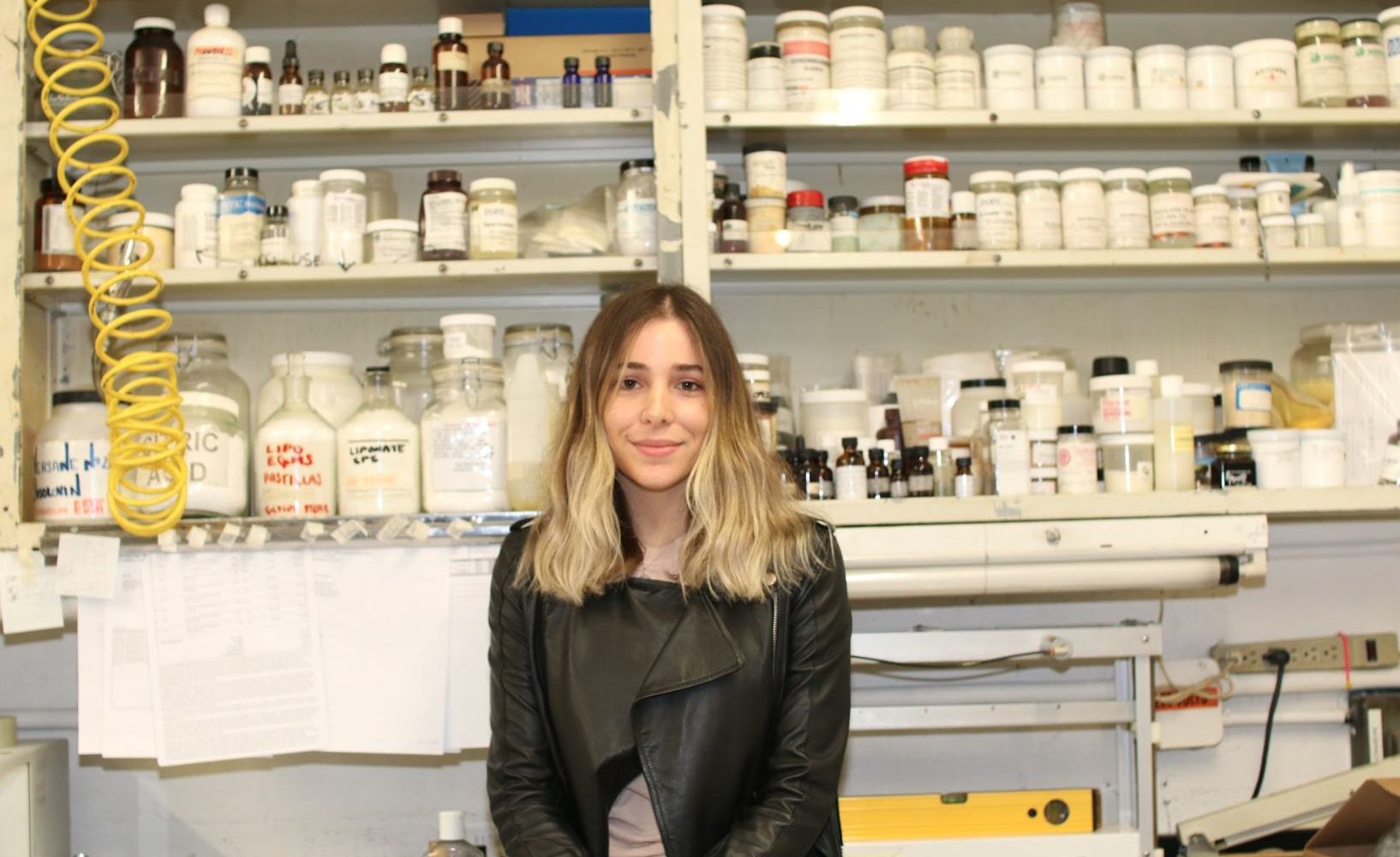 DedCool Is Really That Cool (So Says Riley Rose And Neiman Marcus)
Most people have mementoes from their teenage years they recall with a mixture of nostalgia and embarrassment. For Carina Chazanas, that memento is her first fragrance business.
"When I was 16, I did a brand called Carina Chaz. It was cutesy and girly. I made something that was totally not myself," she says. "I learned that I had to be really passionate about what I was doing. If you don't really have your heart in it, then it's not going to go far."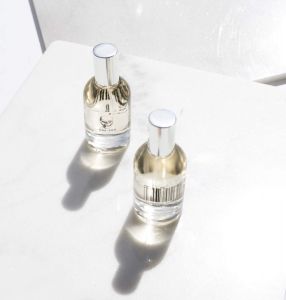 Seven years later, a more secure Chazanas is winning over retailers with her second brand DedCool, a unisex antidote to cutesy that's a DGAF addition the perfume segment with its barcode-lined, stripped-down bottles and clean beauty creed. It's in the debut assortment of Forever 21's beauty offshoot Riley Rose, and has entered Neiman Marcus, Urban Outfitters, American Rag Cie and Ron Robinson.
"When I was at the headquarters of Riley Rose, a woman there said to me, 'Your brand is the next big fragrance brand for millennials.' I think the store will be an amazing platform for me to express my vision," says Chazanas. "Even though I do have customers of every age, with the current way of doing business which is focused on Instagram and social media, the brand really speaks to millennials."
Chazanas didn't originally set out to place DedCool into large chains. The brand broke into retail at smaller Los Angeles stores Green Line Beauty and No Season. They tested DedCool at their locations by taking it on consignment, and it's distribution quickly mounted. DedCool is currently found in roughly 50 stores.
"I just wanted to be in high-end boutiques and fashion stores. I called them and the response was amazing. People loved the branding, story and scents. From there, the brand blew up. I started receiving emails based on my Instagram," says Chazanas, who solicited retailers before she graduated college in June. "Now, I can look around and be proud of what I've accomplished, and hope to grow and become part of the changing category of fragrance."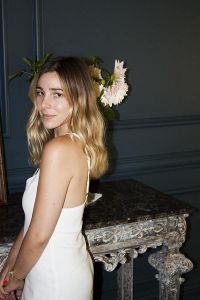 A massive change in the fragrance category is the destruction of gender divisions. DedCool is assertively non-gendered. Musk is a theme throughout the brand's five fragrance offerings. The most popular is Fragrance 01 "Taunt," an eau de parfum featuring musk, amber and vanilla. The fragrances are priced at $69 for 1.7 ounces. Three varieties of Chazstick lip balms are priced at $12 for .33 ounces.
"I was a tomboy and wore boy's clothes. I wanted to be Avril Lavigne. I was always stepping on boundaries and going against typical ideals. I thought the whole idea of men's and women's categories was silly. I wanted to wear men's colognes because I loved the deep and rich undertones, but I thought everything on the market was overwhelming," says Chazanas. "The DedCool scents are so gender-neutral that there's zero way to identify if they are a men's or women's scent, but the scents are very understated."
DedCool has joined the movement toward fragrance ingredient transparency. Although fragrance companies aren't required what makes up their scents, some retailers and brands are opting to do so. Chazanas is firmly in the fragrance ingredient disclosure camp.
"With DedCool, if you look at the ingredients, they are understandable to the customer, and there are no toxic chemicals," she says. "It's essential that people become aware of the harmful ingredients that they might put on their skin."
From an early age, Chazanas was taught that beauty and wellness were intertwined. Her parents Sabina and Alejandro are pioneers in the natural beauty segment and founded the skincare brand LaNatura in 1987. LaNatura also provides private-label services.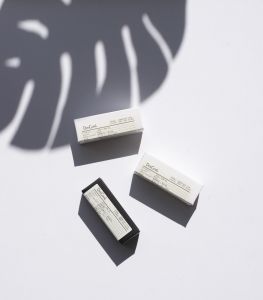 "I am an only child, so growing up, I was always geared to run their business, but, as a young individual, I wasn't passionate about skincare. I didn't really know my path at their company," says Chazanas. "There's so much expression with fragrance, and it gives people identity. I was always passionate about it. My mom had collections of fragrances, and she would take me to the department stores. I would love every moment of that. I could smell things that other people couldn't smell, and appreciate things other people weren't aware of."
Today, customers can check out DedCool fragrances inside the department store Neiman Marcus, where Chazanas notes the brand is headed to all doors by the end of the year. It has certainly come a long way fast since it's launch last year, and it's origins with a $10,000 loan that Chazanas received from her parents to cobble together the initial products.
"Within six months, I paid it back, and DedCool has been funding itself," says Chazanas. "At any company, when you start, the money you make goes back into building your brand. People are always telling me, 'You are killing it, you must be making so much money,' but, right now, it's about building the brand and growing it for the future."