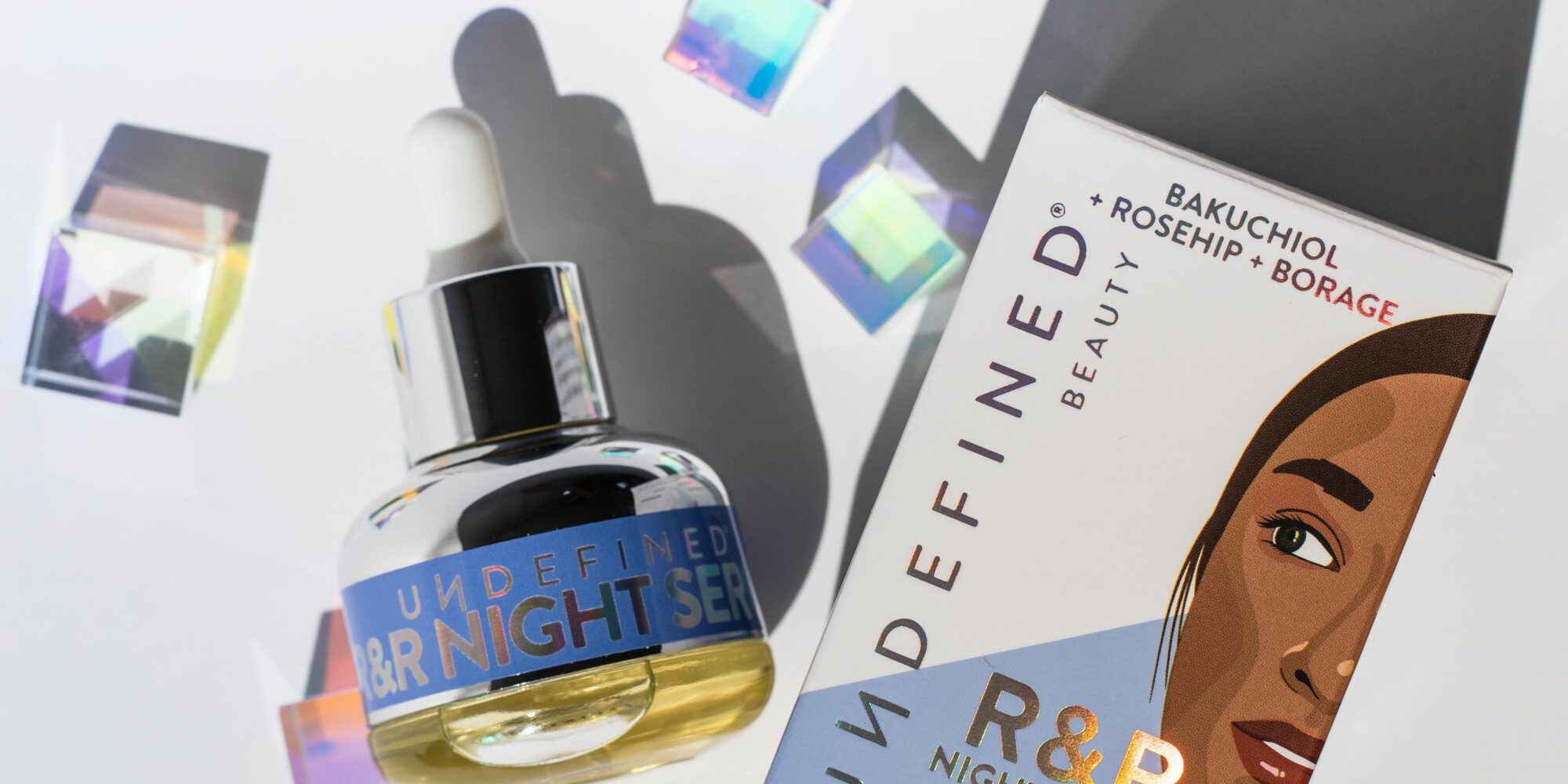 "A Diversified Brand": Undefined Enters Whole Foods With Adaptogenic Mushroom Products As It Expands From CBD
Undefined hit the market with CBD beauty products a few months prior to the federal Farm Bill that legalized the hemp trade in the United States being signed into law in December 2018. Since then, the CBD sector, public attitudes toward it and the brand have changed quite a bit. While consumers are more accepting of cannabis-related merchandise, the frenzy that surrounded the early days of CBD beauty and wellness has calmed. In the context of the maturation of the sector, Undefined has progressed to become a well-rounded business. It recently launched into 500 Whole Foods locations with its R&R collection centered on adaptogenic mushrooms containing four products—Cleanser, Day Serum, Night Serum and Gel-Crème—priced from $24 to $28.
"I'm a diversified brand," says Undefined founder Dorian Morris. "I have the CBD category. I'm new to the adaptogenic mushroom category, and I'm exploring a THC collection specifically for California. I'm not just a cannabis brand. I am a wellness brand that believes in the power of plant magic, and that comes to life in different categories." Beauty Independent asked Morris to elaborate on her career background, what led to the creation of Undefined, her approach to spotlighting the brand's mission, learnings from the now-closed Undefined Collective store, and her upcoming fundraising and mindset as she builds a business amid a global health crisis.
What did you do before you started Undefined?
I did most of my education and work around marketing in both the wellness and beauty space. I started at Macy's in their buying office working on women's fragrance, which was an interesting category when celebrity fragrances were dominating the space. I went on to small leather goods and bedding. Then, I went to business school and started my formalized consumer marketing experience at General Mills.
I worked on salty snacks at first, then went into better-for-you snacking to bring internal equities—General Mills has so many different brands in so many different categories—into the better-for-you snacking category. I worked on the launch of Green Giant veggie chips before moving over to Yoplait. I was always in categories where a leader was trying to defend their position. With snacks, it was against Stacy's Pita Chips. With yogurt, it was against Chobani Greek yogurt.
I missed the experience of beauty, and I had an opportunity to join Kendo, a division of Sephora at the time. It was a very scrappy organization when I joined. I was employee number 30 and, when I left, there were 250 employees. It was super high growth working on interesting brands that were essentially private-label brands in the Sephora landscape. After that, I worked at Sundial on bringing the legacy of Madam C.J. Walker to modern consumers. Then, I did a quick stint at Cover Girl. Each of my roles gave me a different tool within my toolkit and gave me the confidence to launch my own brand.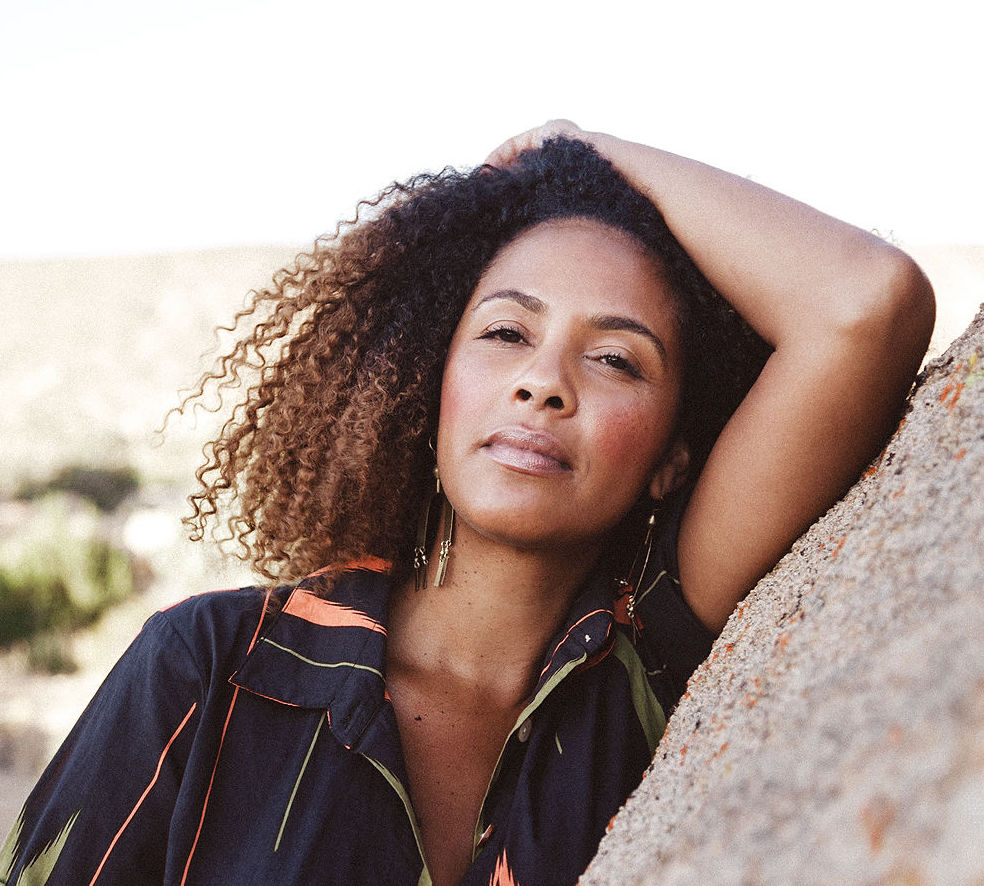 When did you create Undefined?
I started working on it in the beginning of 2018. While I was ideating, I was consulting for General Mills. I had an opportunity to go to Korea for a trend trip with a friend of mine, and that's when I asked myself the question, "Am I going to do this and continue as a consultant for General Mills or focus on the brand?" I couldn't do both. I chose Undefined. I was placing a bet on myself.
As I was building out the concept, I felt there was an opportunity to bring plant magic—specifically CBD—in a high-quality format that was accessibly priced. That was the early days of CBD and a lot of the brands were crunchy apothecary. I wanted to change how the category was viewed and really elevate it, but with products that didn't cost that much, and I wanted to go into skincare categories that people could understand.
What was it like to launch?
I had this idea of launching with a whole regimen story that was multi-product, but creating products from scratch isn't easy, especially as a bootstrapped founder really focused on making dollars stretch. I had to find suppliers that were willing to do CBD at low minimums. I was doing sourcing of the cannabis myself. The source of the CBD is important to the efficacy of the products.
The decision to launch at Indie Beauty Expo, [which is operated by Beauty Independent parent company Indie Beauty Media Group], happened via a conversation I had at Cosmoprof. My old CEO at Sundial, Richelieu Dennis, was having a big party for Shea Moisture, and I thought it would be a great opportunity to update him on my brand. We were hanging out at the event, and I shared with him what I was trying to build. I mentioned there was a trade show called Indie Beauty Expo coming up in August that could be interesting. His perspective was, "You need to do it. You are going to learn something no matter what." He put the fuel under my feet to make that happen.
As soon as I got back to San Francisco, I contacted Indie Beauty Expo, and there were two slots left on the floor plan. I snagged one of them, and I was working 24 hours a day to create packaging and marketing materials for my soft launch at Indie Beauty Expo. You had buyers, press and consumers there, so I could get three different perspectives on the brand. Coming out of the show, Undefined's Glow Elixir got a nomination for the Best Serum award. That was a great testimony to the ability of it to tell a story in the CBD category.
You've recently started digital marketing. What are you doing?
I just engaged an agency. We are going to test Facebook and Instagram ads. I also have other partnerships that will help from a storytelling standpoint to do social echo ads. That's embedding social-like ads in other inventory. For example, within articles. I'm also evaluating partnerships to drive trial with Supergreat and BFA Industries' Ipsy or Boxycharm. Entering this next phase, I'm building content and learning how to leverage that content to drive brand awareness.
Even though this new collection is not focused on CBD, there is still the overhang of the CBD gray area that does impact business strategy. I just shifted my website to Shopify, which has more tools to drive brand conversion, but, because it doesn't allow CBD, credit processing can be a struggle. I've now secured credit processing, but that's a headache that you wouldn't think would be there as the category has become legal. Credit processors I can use require a really high monthly fee. There are all these hurdles that make it harder for small brands like myself to compete.
Why did you decide to put Undefined in Whole Foods?
I did a lot of soul searching about if it even made sense at this point in the brand journey because 500 stores aren't an insignificant amount. I ultimately decided to go big. We literally just launched in stores, and the early read is good. I think by partnering with Whole Foods, the leader in the natural and organic space, it helps with brand credibility, and they have been amazing partners. With their large platform and store count, we can democratize beauty together. I also look at the partnership as an engine for awareness. How much would I have to spend on an actual billboard nationwide or a TV commercial? I view the partnership holistically rather than just looking at sales.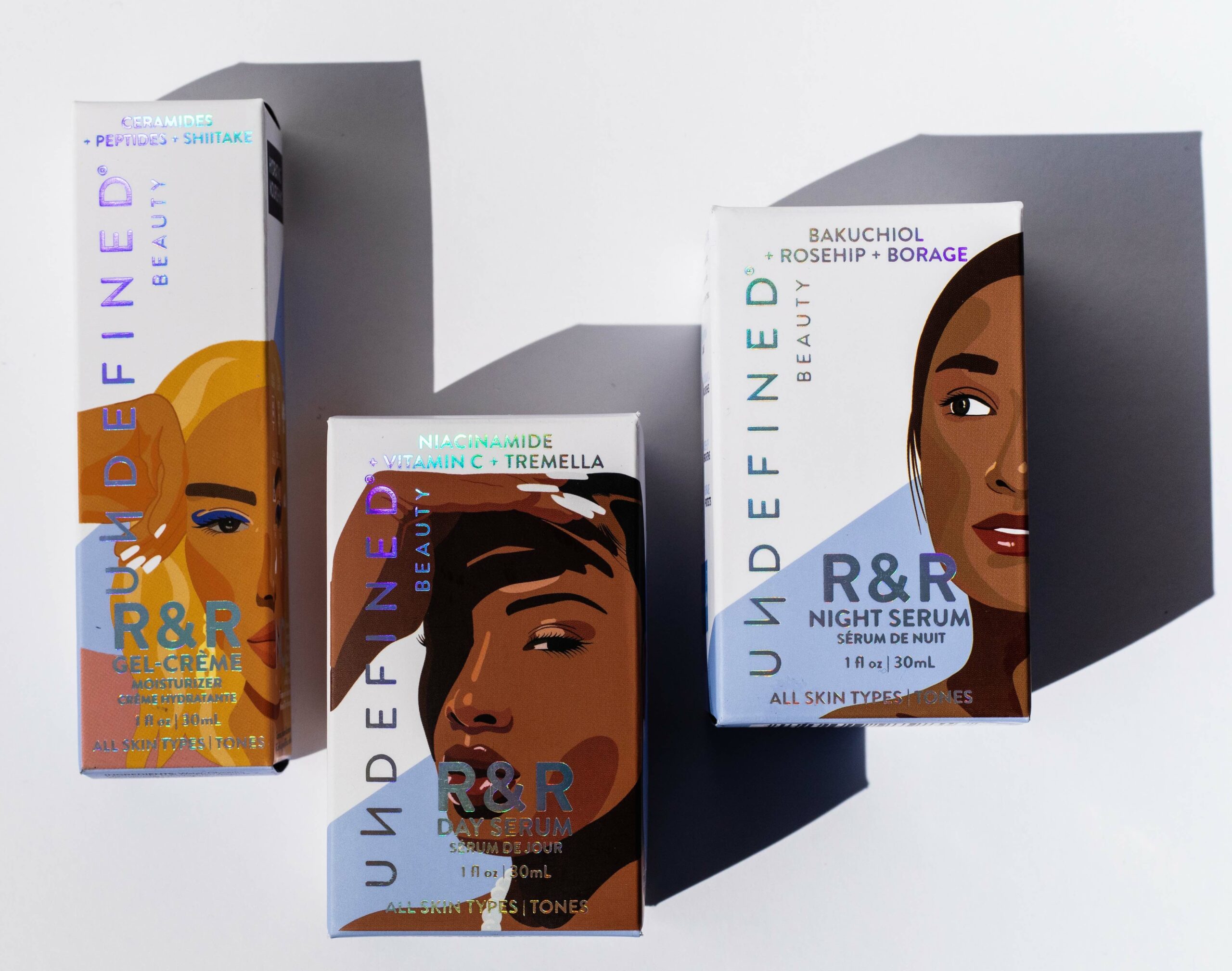 How did you finance launching in Whole Foods?
I have had the benefit of doing pitch competitions and an accelerator. They've been my only source of investment. It's not an equity investment. It's equity-free financing. I most recently won the Pull Up For Change initiative that was sponsored by New Voices, which brought in $50,000 that has gone to the expansion. I was also part of an accelerator program through [cannabis delivery app] Eaze. They had an amazing program for social equity companies in the cannabis space. Because I have long-term aspirations in the category, I was selected for the program, which brought in $50,000. I was a unique brand in the accelerator since I wasn't just focused on cannabis. By destigmatizing and normalizing cannabis, it allows Undefined to transcend categories. I want to meet my customer where she is on her wellness journey. If it is at Whole Foods, great. If it is at a dispensary, great.
How has the CBD category changed since you started Undefined?
The category has shifted a bunch since I launched in 2018 and COVID also has impacted it. People often say cannabis is a gateway drug—I hate that it's even called a drug in the first place—but I will say that CBD was a gateway for me to other solutions. I believe that each different area—whether it's CBD, THC or adaptogens—has a different role for me. How do I spread the gospel in a way that people don't feel intimidated? If you think about the opioid crisis, that could possibly be solved through the lens of cannabis. So, we have an opportunity now as this plant is hopefully going to get federal legalization to really make an impact on people's lives.
How many products does your brand have now?
On the CBD side of the business, there's been some products that were limited edition. I did small runs with smaller manufacturers. So, I could test before scaling up. Within the CBD space, there are only two to three SKUs that have legs, and that includes Glow Elixir, which is the hero product that I started with back in 2018, and Glow Drops. It's a very unique beauty-oriented tincture that incorporates CBD plus adaptogens. I also did a limited run of Glow Bars, which are CBD-infused functional vegan chocolate that have adaptogens.
I believe in the power of adaptogens and, going forward, I'm incorporating them across the line. I'm expanding the R&R collection for those that don't want CBD or THC, which is focused on the benefits of adaptogenic mushrooms to rescue, repair, reset and replenish your skin barrier, and protect it against environmental stressors.
You had a retail concept called Undefined Collective that closed. What did you learn from it?
Undefined Collective was super opportunistic. I had access to a retail store, and I wanted a space to educate people on CBD because it needed a lot of myth-busting. It didn't make sense to build out a full space for two SKUs, so I enlisted brand founders that I knew that were indie and created a concept that was focused on conscious capitalism. All of the brands were female-founded, minority-owned, LGBTQ-owned or local to the Bay Area. Half of the store was focused on CBD. I had tincture bar where you could come in learn about each of the tincture brands and try them. They have different dosages and flavors. It was a great tool to help people get over the stigma of CBD.
For me, it was about what I could offer to the indie brands that I wish my retail partners would give me, and one of those pieces was data. I gave every single brand at Undefined Collective access to sales data. Data is a gift, and we should be learning from each other about what is selling to apply it to strategy. Undefined Collective gave me the ability to see what was winning across categories. A good example was on the tincture side of the business. The tinctures that were winning were functional in nature, meaning they had additional ingredients besides CBD, and they also tasted good. I worked hard to solve for people's pain points with Glow Drops and made the product under $50.
I decided to move away from Undefined Collective because I'm one person. In order to focus on Undefined and my new collection, I had to focus my energies and that meant sacrificing the retail platform. At the end of the day, I learned a lot and built friendships with brand founders, which have been huge in terms of sharing information and making introductions to suppliers.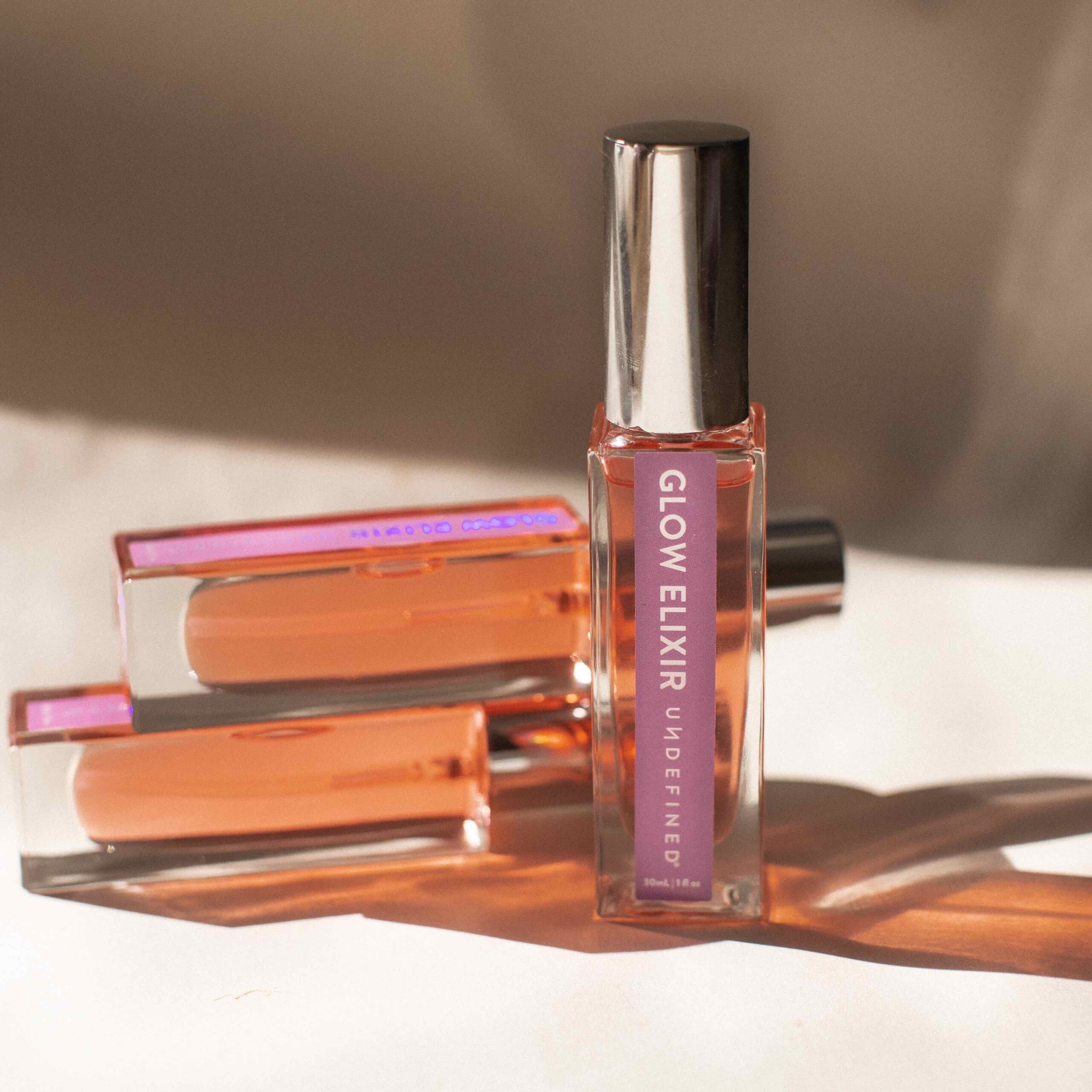 How have you evolved Undefined's conscious capitalism mission?
When I originally started the brand, I wanted to focus on solving what's been the negative implications of the cannabis industry. I've had a passion for prison reform since I was a kid. My mom was a former sergeant for the CHP, and I've had family members that have been in jail for cannabis-related offenses. I interned at high school at a nonprofit focused on the prison industrial complex. As I was building out Undefined, I felt there was an opportunity for me to do something in the prison reform space, but, as the brand has evolved, I realized it was a heavy lift for me as one bootstrapped founder.
As I thought about how I could impact my day-to-day operations, that is where the conscious capitalism supply-chain strategy evolved. Across my supply chain, I partner with female-founded, minority-owned and LGBTQ-owned businesses. As I grow, I can elevate like-minded businesses. For example, my 3PL is a female-founded 3PL. From a cost standpoint, it might be slightly more than going with a big behemoth, but, as a small business, I'm betting on other small businesses.
How do you share Undefined's larger societal mission with consumers?
Historically, I haven't talked about it at all. It wasn't on package. It was just something I was doing behind the scenes because I felt you can do good and have a good business. Part of this next phase is incorporating some of those elements on packaging. I have iconography that tells a bit more about what I stand for as a brand. The key pillars of the brand are clean, conscious, inclusive and plant magic.
The inclusivity piece comes to life via packaging. I intentionally chose a diverse illustration for each product that ties back to the ingredient story or benefit of the product. With Undefined focusing on democratizing beauty, it's not just about the color of your skin. It's about people who have historically been left out. Wellness has been a space that's been skinny, affluent and white. So, I want to tell a narrative that's not what wellness has historically stood for.
What I was a bit nervous about—and still am—is that, if someone goes into Whole Foods, which mostly has white shoppers, that she won't see herself represented on the packaging, and she's going to walk away. If I were to flip the scenario, and I saw a white person on packaging, I wouldn't automatically think it wasn't for me. For example, in my Day Serum, I incorporated an African American illustration because the more melanin you have in your skin, the higher the chances you have for hyperpigmentation, but we all want bright skin, not just Black folks. So, I also incorporated on the packaging, "all skin types/tones." That way, hopefully, if you are a white woman with hyperpigmentation, you know it's also for you.
The Night Serum is bakuchiol-based. Because bakuchiol has heritage in Ayurveda, I incorporated a South Asian illustration. I was a bit nervous about incorporating non-Black illustrations on the packaging because I didn't want to seem like I was appropriating. So, I had a conversation in a Clubhouse chat focused on South Asian beauty in which I brought it up. I really wanted to listen to people, including brand owners, from within the community. They said that, since I'm doing it for a genuine reason, it's not cultural appropriation. It's how I can help elevate and highlight the beauty of the plant wisdom from that community. It's about intention.
What's a behind-the-scenes area of business that you didn't delve into much before becoming an entrepreneur?
One area that I am still learning right now—and it's been a complete headache—is global logistics. Freight delays are happening right now. With phase one of the brand, I sourced all of my packaging domestically, and it was all stock packaging. I tapped into low minimums, and it wasn't customized whatsoever. As I have larger runs, I am at the point where I can purchase at better scale overseas, but that also comes with a cost in terms of lead time.
I have two items that are delayed because of global supply chain issues. The packaging comes from Taiwan, and there was a crane that literally fell in the Taiwan harbor along with backups from the Suez Canal that caused the delay of those items. It's one of the growing pains that I'm experiencing as I'm growing the brand. If you were to walk into Whole Foods, you are going to see empty spaces on the shelf for those products. I'm getting pictures from across the nation of those product names on the shelf without them, and I can see people are searching for them online. I'm moving furiously to get them on the shelf.
At this phase of the business, I have to be more patient, thoughtful and strategic. I'm learning that—and I'm learning I can't stress out about things I can't control. I can't control freight, but I can control being patient and flexible.
You are planning to fundraise in the fall. Why is that the right time?
I am now at a point that I'm on the verge of burnout if I try to do everything going forward, and it's also to maximize my opportunities. Because I have partnerships, I really want to make sure I'm building them for success. As a self-funded business, there are opportunities I have to leave on the table because I don't have the cash flow to support them. I am expanding categories. There is haircare in the pipeline and hybrid skincare/body care products. I'm also really excited about a mineral SPF we are developing.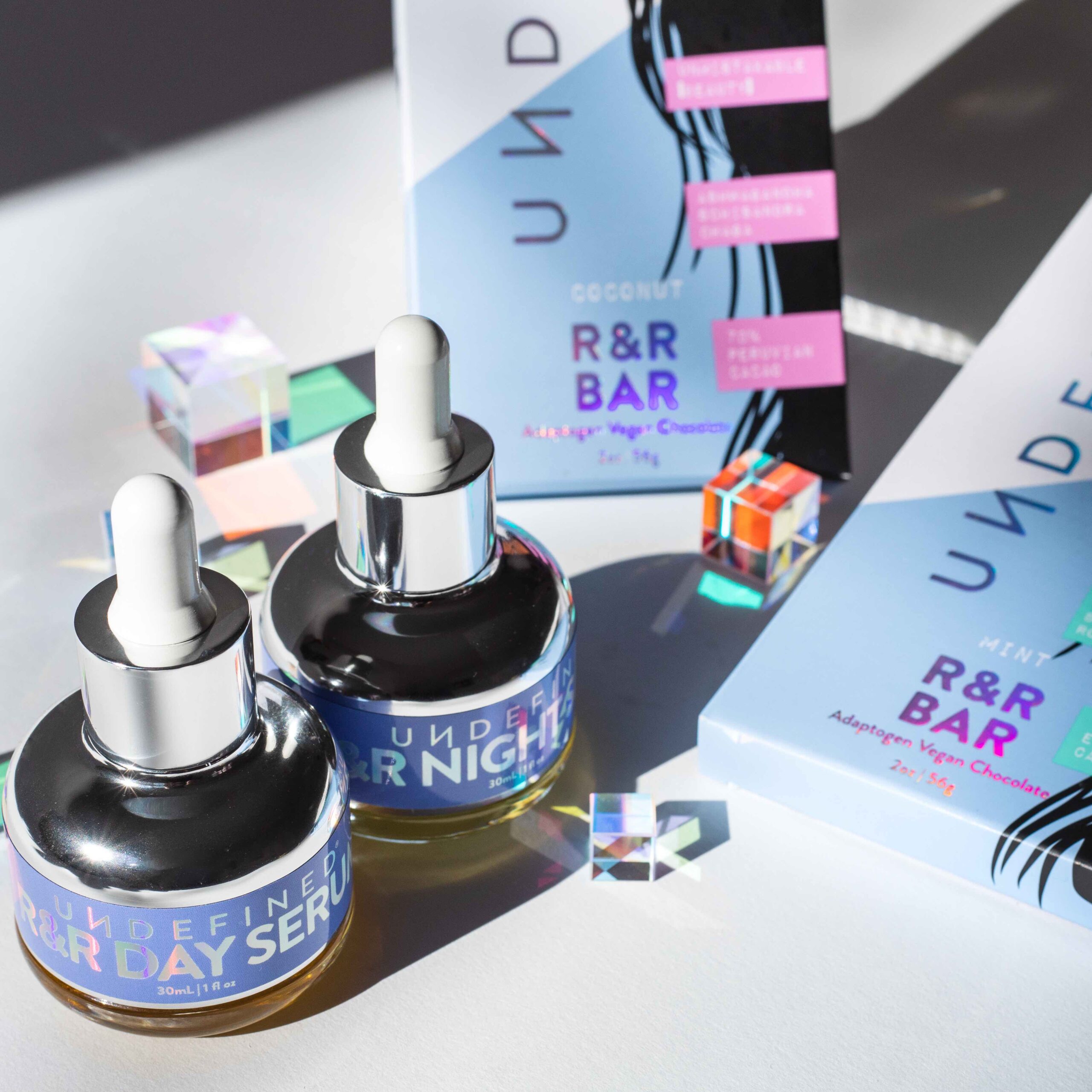 What's your ultimate goal for Undefined?
Wellness shouldn't be illusive or exclusive. Let's democratize it. My goal is to truly change the narrative and create a space for those who've been excluded from the wellness conversation so they can feel comfortable exploring plant magic and jumpstarting their wellness journey. I believe wellness starts with meeting the consumer where he/she is in their wellness journey, making wellness simple—it's not about a 10-step Korean skincare regime—and broadening the conversation around what wellness is and what it looks like. I want everyone to feel comfortable, empowered and able to find tools to help them thrive. This is what I'm building—an Undefined movement—and I'm excited for this next chapter and the opportunity to make an impact.